Cathy Noakes is one of the farmers fighting drought but she is also fighting to heal from 2 brain tumours
She is one of the farmers fighting drought in Australia but Cathy Noakes is also fighting to heal her body from two separate brain tumours.
Cathy Noakes is one of many farmers who is currently battling one of the worst droughts Australia has seen. To add to Cathy's woes she has also had to struggle with health issues that have left her unable to work for over 18 months.
Her story touched the hearts of The Healthy Mummy team so much that we just had to help, so when she entered her details in our recent community call-out for struggling farmers we knew we had to help her.
As well as helping Cathy through a cash donation as part of our Healthy Mummy Support For Farmers we also wanted to share her story so that more people hear about these struggles from someone who is dealing with the drought first-hand. Read Cathy's story below, in her own words.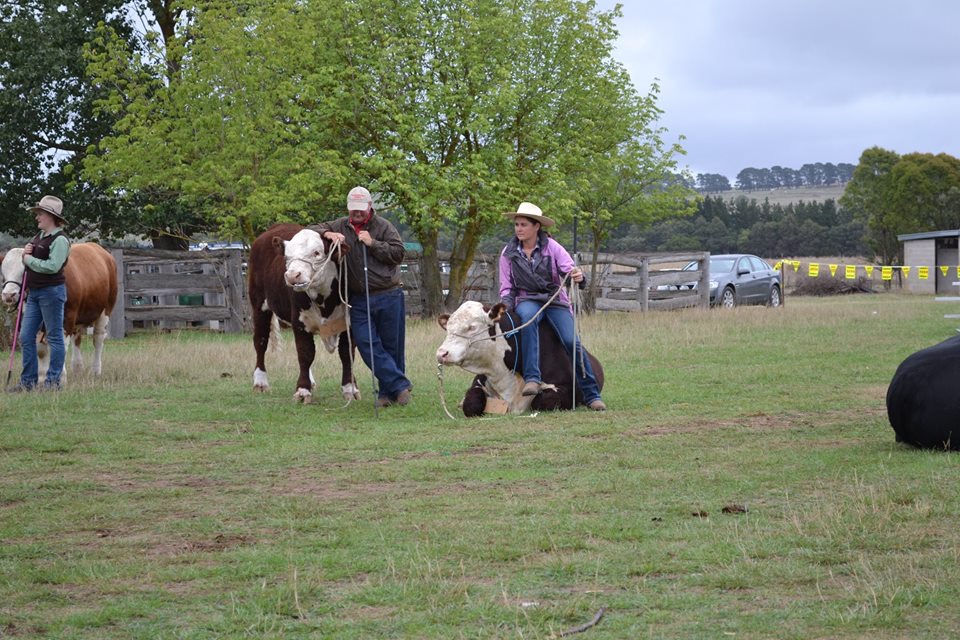 Cathy Noakes is a survivor in every sense of the word and is just one of our farmers fighting drought
"My whole income is from farming & rural contracting which with the drought I have no income."
"My farm is at Braidwood NSW, we brought it in 2001 and have been working to improve the paddocks and pastures since then. I run cattle, predominantly Poll Hereford and also cross-breed from them. I also have commercial cattle, approximately 50 head at the moment as I reduced my breeders when I first got diagnosed with a brain tumour and reduced numbers again with my second tumour."
"My passion is my stud Poll Herefords which I am extremely proud of, I now have three generations of my favourite girls here. I run my best stud girls on the farm at home and I lease land for my commercial cattle. My main income is split between selling steers for meat, stud bulls for breeding and also I'm a rural contractor, at the moment not one part of my income is viable due to recovering from my brain tumour surgery and also the drought."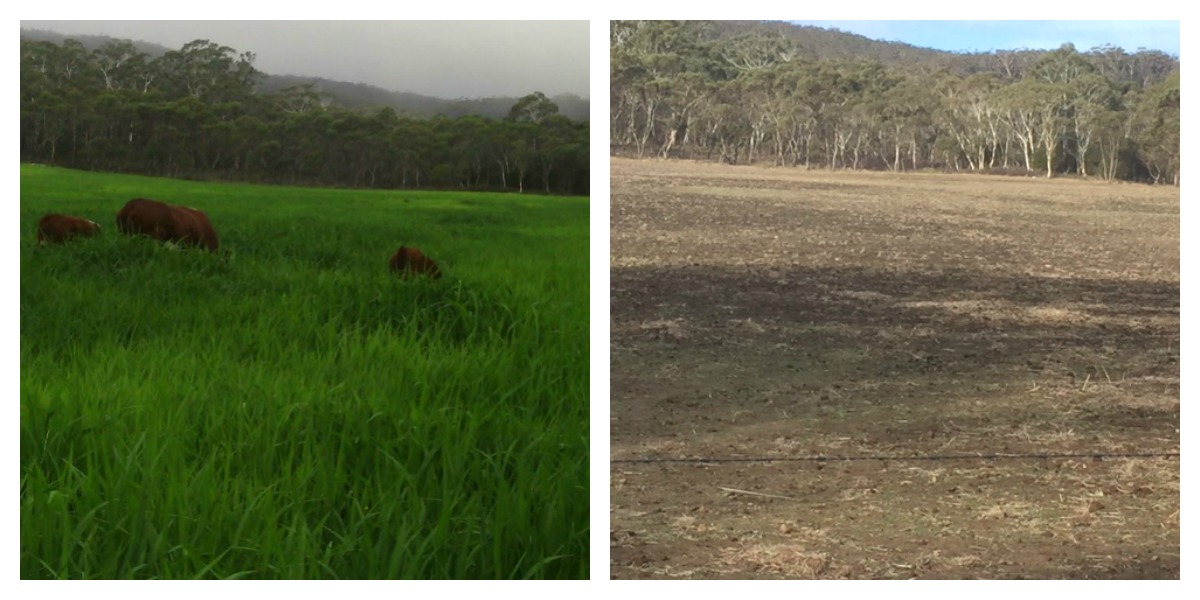 "I have stud and commercial cattle that I have been breeding for over 10 years getting their bloodline the way I want. Many farmers have done the same that's why it's not easy to just sell all your cattle and buy them back later when it rains as we will never get our bloodline back. I have reduced my stock by 50%  over the last two years. I, like a lot of other farmers in this area, now only have my best breeders and some heifer calves."
"It has been windy here for what seems forever and watching the topsoil from your paddock blow away knowing all the time, money, fertilizer and effort that has gone into them is not only heartbreaking but very depressing. Hay has increased from four months ago from $100/bale to nearly $500/bale now."
Cathy has also had a health battle which has, and still does, affect her mental health
"The drought and the stresses from that financially, feeding cattle, wondering where my next load of hay will come from doesn't help with the [surgery] recovery. I guess I just have to try not to think about the part of the first tumour that's still in my head and the possibility of more new tumours and when this drought will break otherwise it can eat you up."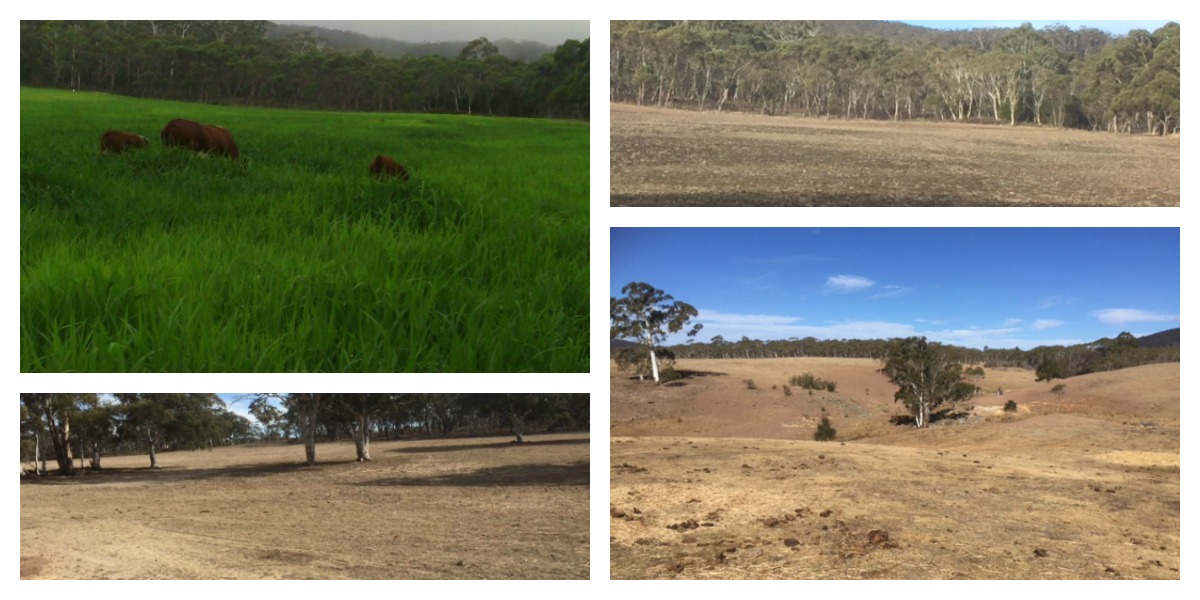 "It's also hard to see my fellow farmers, my mates, suffering. They so kindly donated a lot of money at my Going Country For Brainstorm fundraiser and to watch them struggling now and know there's no way I can help them back is really hard."
"It's not easy to not be depressed looking at the wind blowing dirt that's meant to be your pastures away every day. Or when feeding hungry cows as their condition still drops due to the bitterly cold winds. Plus watching everything you have worked so hard for financially disappear due to high hay prices and very low cattle sale prices."
If you are as moved as we are by Cathy's story please consider donating to Drought Angels to help those affected by this horrendous drought. Another way you can show your support for Cathy is to help her in raising funds for brain cancer research with Cathy's Going Country For Brainstorm fundraiser.
Read more of Cathy's story of survival and how she fought two separate brain tumours.