Feta cheese bought in IGA has been recalled over fears of E.coli contamination
URGENT WARNING: Queensland Health has recalled Maleny Cheese's herb and garlic feta over fears it may contain traces of E.coli.
The contaminated cheese has a use-by-date of May 21, 2019 and has been sold in IGA supermarkets as well as other stores throughout Queensland between January 23rd and February 5th.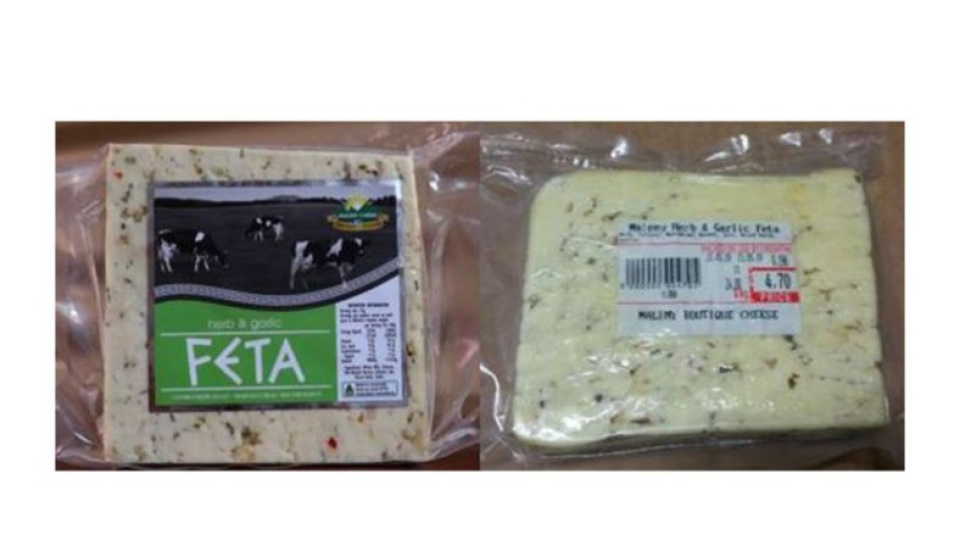 Feta cheese is being recalled in Queensland due to fears of contamination
"Any consumers concerned about their health should seek medical advice or call 13 HEALTH (13 43 25 84) and should return the product to the place of purchase for a full refund," Queensland Health said in a statement.
"The product has been available for sale at Market Stall, IGA, Fruit and Veg Stores and Dairy Stores in Queensland."
Anyone who has consumed the cheese should seek medical advice straight away.
Those who purchased the item are being advised to return the product to the store of purchase for a full refund.
For further info, contact Maleny Cheese on 07 5494 2207.
What is E.coli?
Escherichia coli, or E.coli as it's more commonly known, is a bacteria that can be found in the gut of people and animals, as well as food.
Some times there are no illnesses from this bacteria but in other severe cases it can cause pneumonia, meningitis in newborn babies and inflammation of the gallbladder.
Symptoms include:
Dehydration

Lethargy

Pale skin

Jaundice

Puffiness

Seizures

Vomiting

Stomach cramps
Target has had 13 product recalls in just six months
Health warning on contaminated eggs sold in Coles and Woolsworths
For more health stories click here or connect with other mums to exchange stories, tips and support in our judgement-free Facebook support groups.