These foods on Australian supermarket shelves have a LOW Health Star Rating and should be avoided
Supermarket shelves are bulked out with options after options making it more and more difficult for us to make a healthy decision, let alone a decision at all!
From highly processed foods to super fatty, what lives on supermarket shelves is becoming increasingly worrying.
Researchers from The George Institute for Global Health have analysed what's on the supermarket shelves in Australia and what the worst culprits are.
"Our supermarket shelves are full of products that are making us fat and making us sick," Lead researcher Michelle Crino said.
See what Health Star Rating (HSR) foods to avoid below.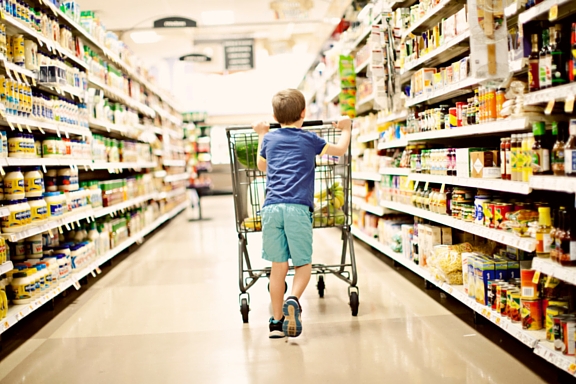 Health Star Rating of foods on Australian supermarket shelves
The authors of the findings published in Nutrients say Australians deserve healthier options and urgent action is needed to improve the nutritional make-up of packaged foods.
The analysis of the study found by The George Institute for Global Health, shows that 6 out of 10 Australian packaged foods are highly or ultra-processed, more than half are discretionary/junk foods and only one third are healthy! EEK.
Lead researcher Michelle Crino said, "Our research shows that Australia's packaged food environment is full of foods laden in sugar, fat and salt that are also highly processed.
"It's not just a few packaged foods that we need to be aware of."
The study
By examining more than 40,000 packaged food items such as breads, sauces, confectionary, canned foods, oils and dairy products, the researchers determined their HSR and whether they were core (fruit, legumes etc, Australian Dietary Guidelines say should make up the majority of our diet) or discretionary products (energy dense and nutrient-poor foods such as sweetened soft drinks, chocolate etc) and the extent of their processing.
Of the 40,664 products analysed just over a third (38 per cent) had an HSR of 3.5 or higher, which usually indicates a basic level of healthfulness.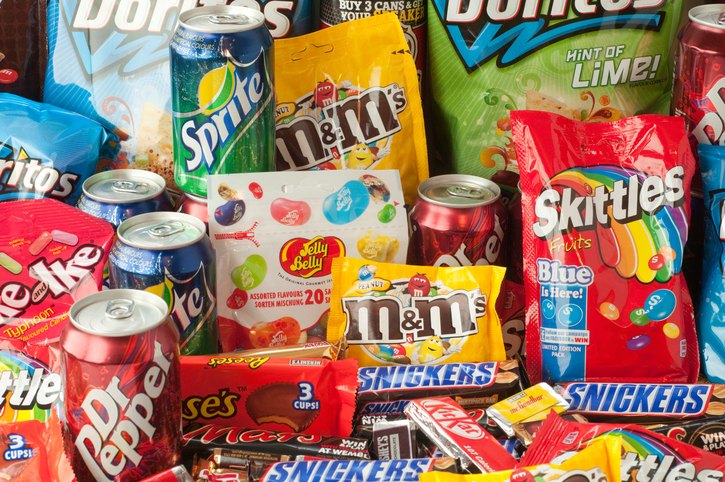 Low health star rating foods
These foods have a health rating of 3 or less:
Biscuits
Sugary breakfast cereals
Cakes, muffins and pastries including cake mixes
Cereal and nut-based bars (muesli bars, snack bars, protein bars, fruit-based bars)
Chocolate and sweets
Ready-to-drink tea and coffee (Nescafe latte powders, iced teas)
Crisps and snacks (cruskits, Twisties)
Desserts (pre made mousses, crème caramel, frozen cheesecakes)
Electrolyte drinks
Energy drinks
Fruit in syrup
Ice cream and edible ices
Mayonnaise and salad dressings
Meal kits (taco kits)
Noodles (two minute noodles)
Pizza (frozen ready to eat pizzas)
Processed meat (tinned/canned meat, salami, ham, sausages)
Ready meals (frozen meals, pre-made quiches, pre-made pasta meals, pies (fresh or frozen)
Pre-made sauces (includes table sauces tomato, BBQ, sweet chilli)
Pasta sauces and recipe mixes (pre-made gravy, butter chicken, cheesy cauliflower mix)
Soft drinks
Soup (dehydrated soup such as cuppa soup)
Spreads and dips (specifically chocolate based spreads (Nutella), cheese spreads)
Vegetables (specifically hash browns, potato gems, bubble and squeak type products)
Higher health star rating foods
These foods have a health rating greater than 3.5:
Plain frozen fruit and vegetables
Tinned/canned fruit vegetables not in syrup or with added sugar/salt
Dried fruit
Plain yoghurt
Pre-prepared salads (including made up salads and bags of lettuce leaves)
Pre made sandwiches
Nuts and seeds (uncoated)
Fresh fruit/vegetables
Rice
Unfilled pasta (spaghetti)
Fresh meats
Bread (not white bread, but other types)
Popcorn (unsalted, unbuttered)
Lightly salted legume snacks (lightly salted fava beans)
Rolled oats
Passata
Cheese (ricotta, hard cheeses)
Certain dips — hummus, eggplant dip, avocado dip (no added cream cheese)
Milk
Legumes — lentils, chickpeas, butter beans etc.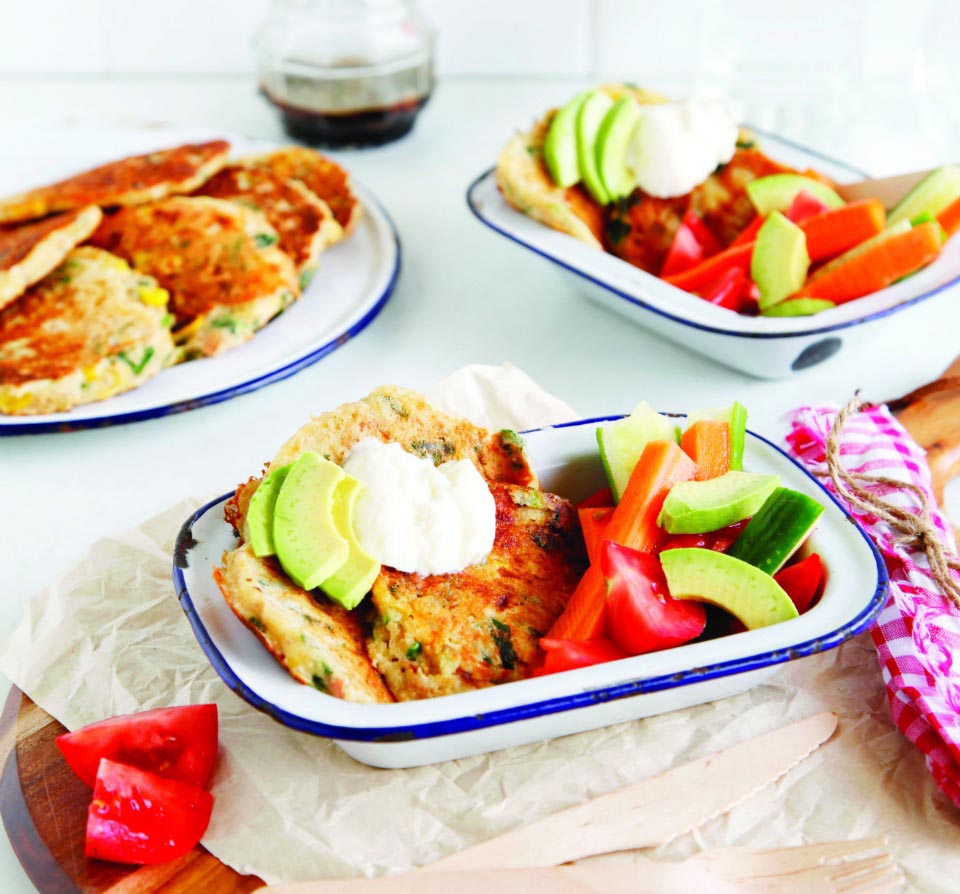 What does this mean?
Professor Bruce Neal, of The George Institute for Global Health, said shoppers are being bombarded with junk foods and it is little wonder we are in the midst of an obesity epidemic.
Neal's words ring true as the study also found that 61% of the foods were found to be ultra-processed, 18% moderately processed and 21% less processed foods.
Almost all (98%) convenience foods – including ready-to-eat meals, pre-prepared sauces or dressings, canned or processed meats, frozen meals and desserts – fell in the ultra-processed category.
"It's a sad reflection of the state of our food industry that half of all packaged foods are essentially junk foods that we should only be eating occasionally.  We have to find a way to make junk food less profitable.  Because what works for the industry's bottom line is a disaster for the nation's waistline," Neal said.
For some good news, see this article on how the trans fat, Margarine may be banished from shelves in just 5 years!
To maintain an overall healthy and balanced eating routine follow our 28 Day Weight Loss Challenge
The 28 Day Weight Loss Challenge has been designed to help busy mums create a healthy lifestyle.
Nutritionist-approved healthy meal plans give you alternatives to 'sometimes foods', customising tools to suit your taste, budget and family needs PLUS at home exercise workouts!