Healthy (And Allergy Friendly) Alternatives To High Calorie Baking Ingredients
There's nothing worse than deciding to bake your favourite recipe, pulling out the ingredients and realising just how much sugar/butter/wheat/dairy it actually contains.
When you're trying to eat well and lose weight, healthy alternatives to these common ingredients are your best friend in the kitchen.
They mean that you don't have to miss out on something delicious AND generally speaking, improve the nutrients in the end product.
It's a win win situation really. This is how we tend to work in our recipes for the 28 Day Weight Loss Challenge – we find the healthier way to make something that still tastes great but is better for you.
There are two common ways of altering or adjusting a recipe to help make it healthier and more nutritious for you and your family.
Reducing high calories ingredients
The first way is simply by reducing the high calorie, less nutrient dense ingredients. For example, if a cake recipe calls for 1.5 cups of white sugar, you could try swapping white for the less refined brown sugar and reducing the amount to 1 cup.
If the recipe calls for dried or fresh fruit and veggies (carrots, banana, sultanas, berries) you may be able to reduce the sugar content even further as these ingredients are quite sweet in their own right.
A banana bread recipe that requires 2 cups of sugar and 2 ripe bananas can be reduced to ¾ – 1 cup of sugar alongside the fruit and the change to the taste will be minimal.
We prefer not to use sugar at all at the Healthy Mummy, so try these sugar alternatives in your baking.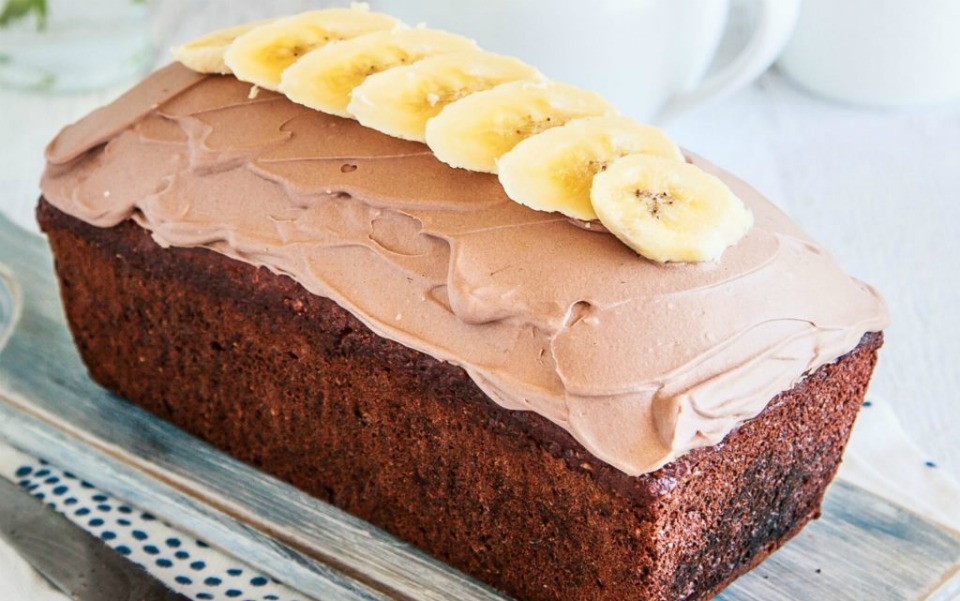 Try this Healthy Banana Loaf recipe.
You can also 'straight swap' (where you don't have to adjust quantity) ingredients like white flour for wholemeal or spelt flour and dairy milk for nut or soy milk.
Ingredient swapping
The second way to alter a recipe is by swapping out ingredients for a different, healthier alternative. This can be a little trickier as you need to make sure that the swaps you make still provide the sweetness/texture/creaminess/binding capabilities of the original.
For example, gluten free flours like coconut flour require extra moisture to be added to recipes that they are being used in as they are quite a 'dry' flour that absorbs a lot of liquid.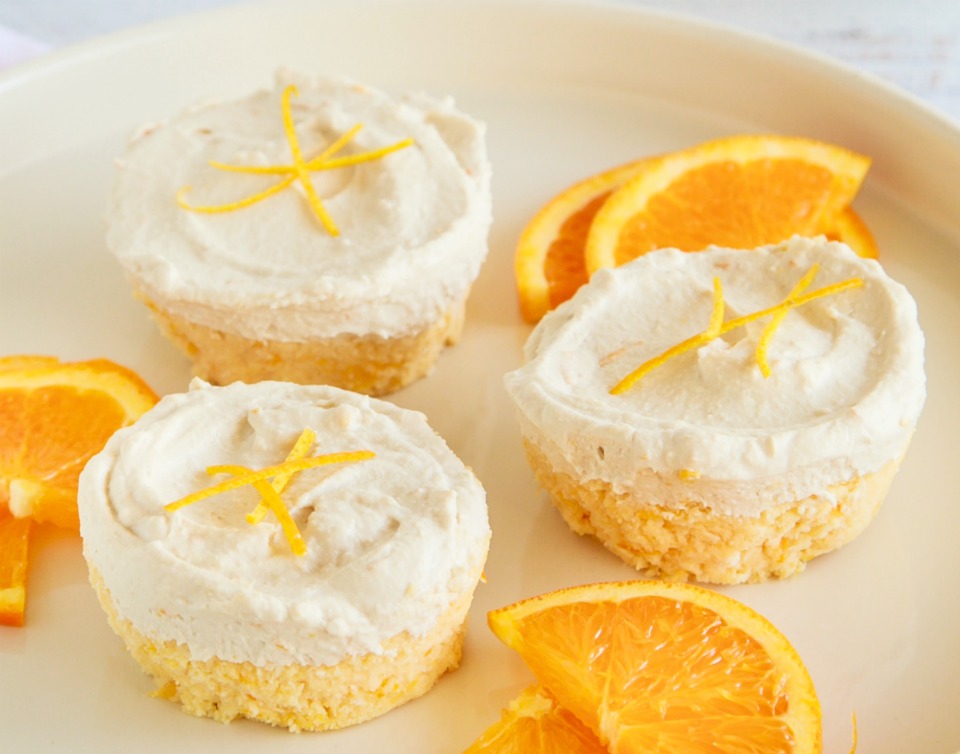 Try these delicious Orange Coconut Cremes which call for coconut flour.
Here are some healthy alternatives to common ingredients.
Flour
1 cup white flour – 1 cup wholemeal or spelt flour
1 cup white/wholemeal/spelt flour – 1 cup nut flour/meal + ½ tsp baking powder
1 cup white/wholemeal/spelt – 1/3 cup coconut flour + 1 extra egg + 1-2 tbsp water (using more than ½ cup of coconut flour is generally not advised as it can make the end product quite coarse and bitter).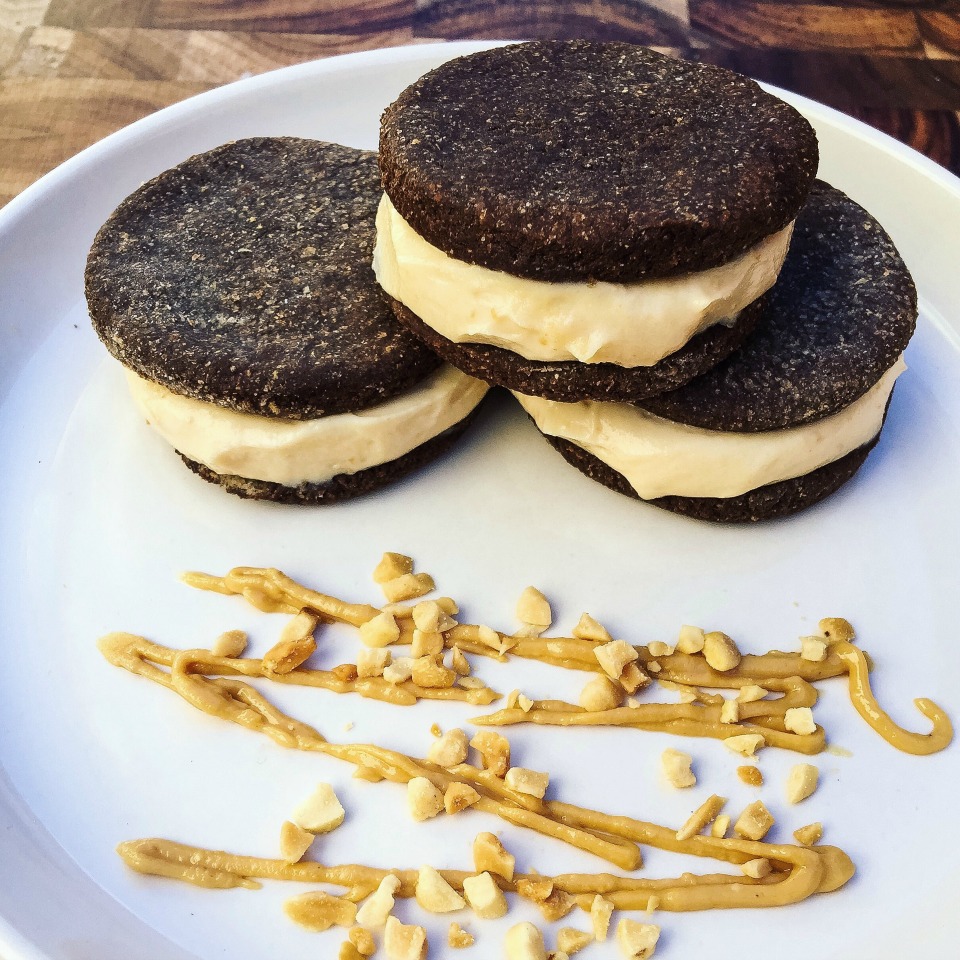 Try these Peanut Butter Oreos which are made with spelt flour.
Sugar
1 cup sugar – ¾ cup honey or pure maple syrup + 1/2 tsp baking soda
1 cup sugar – 1 cup unsweetened apple puree
1 cup sugar – 1 tsp liquid stevia or 2 tbsp powdered stevia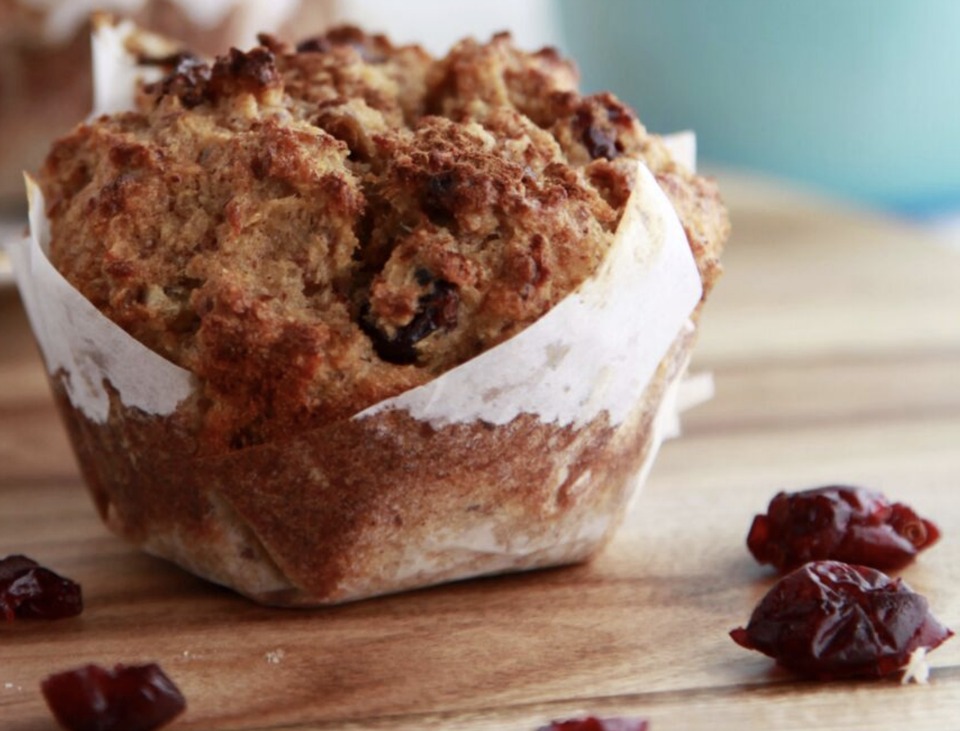 Try these Apple Quinoa Muffins which are made with apple puree and almond meal.
Butter
1 cup butter – ¾ olive oil
1 cup butter – ½ cup Greek yoghurt
1 cup butter – ¾ cup pumpkin puree
1 cup butter – 1 cup mashed banana
1 cup butter – 1 cup coconut oil
Eggs
1 egg – 1 tbsp chia seeds + 1 cup water (mixed and left to sit to form a paste)
1 egg – 1 tbsp flaxmeal + 3 tbsp water (mixed and left to form a paste)
1 banana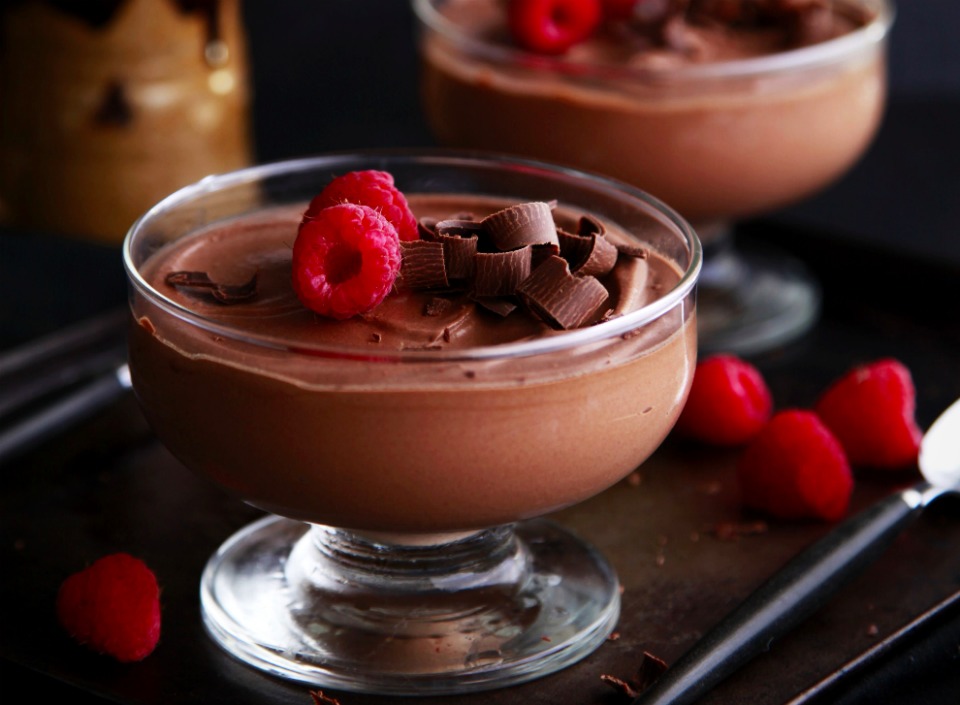 Try this delicious Chocolate Mousse made with chia seeds.
Banana  
1 banana – ½ – 1 avocado
1 banana – ½ cup pumpkin puree
Happy Baking!