Healthy Lemon Cheesecake
A healthy, single-serve cand refreshing ginger and lemon cheesecake. Increase in quantities and treat the whole family to a tasty after-dinner snack.
Today We are sharing this delicious recipe from the 28 Day Weight Loss Challenge.
The Challenge hub has over 800 exclusive recipes in (all created by nutritionists and chefs and you can get access to all the Challenge tools, recipes, meal plans and exercises here – and the bonus news is that mums lose an average of 4-6 kg over 28 days)
A healthy, single-serve cheesecake that has the refreshing flavours of ginger and lemon. Increase in quantities and treat the whole family to a tasty after-dinner snack.
Crystallised ginger can be found in the dried fruit or baking aisle of the supermarket.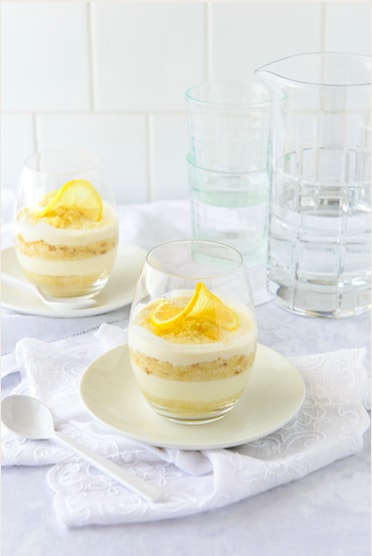 Ingredients
1/3 cups almond meal (30 grams)
1 teaspoons maple syrup (5 mls)
3 tablespoons cottage cheese, reduced fat (60 grams)
3 tablespoons Greek reduced fat, natural yoghurt (60 grams)
3/4 tablespoons crystallised ginger (10 grams)
1/2 teaspoons lemon rind (2 grams)
Approximately 2 teaspoons lemon juice (10 mls)
Method
Combine cottage cheese, yoghurt, lemon juice, zest and maple syrup and mix well.
Stir finely chopped ginger into the almond meal.
In a medium sized glass (per serve) layer 1/2 of the almond meal mix followed by 1/2 of the cheesecake filling. Repeat layers then top with any remaining almond meal.
Serve immediately or refrigerate for up to 1 hour.
About the Challenge
The 28 Day Challenges will provide you with the skills to make the right decisions when it comes to food choices plus support and tips to make food prep, fitting in exercise, staying motivated and reaching your goals really easy.
Here are some of the other key benefits from joining the 28 Day Weight Loss Challenge:
Food & Nutrition
You will receive 28 Days of easy to make recipes (breakfast, lunch, dinner, snacks and even dessert)
All recipes are made in under 20 minutes
Each week comes with a personalised weekly shopping list – either in PDF form or mobile version
Meal plans are fully customisable
Subscribers will have access to the exclusive challenge 600+ recipe hub
Exercise
You will receive 28 days of effective interval training exercise plans – all done at home
Use the online timer to perform all your interval training
Record your stats in your personal daily tracking exercise board
All exercises with videos
Motivation
Do the Challenge with 1,000's of other mums
Join the private support group with over 15,000 other mums
Daily support emails
Private tracking tools and dashboard
Contact the team any day for additional help
So get to it and join 1000's of other mums who want to feel healthier and happier and sign up for the 28 Day Weight Loss Challenge now.