Marc Hadden came to baby Grace's rescue twice in the space of 48 hours!
The firefighter's fate was sealed after he received an emergency call to help deliver a woman who had gone into labour and didn't have time to make it to the hospital one night.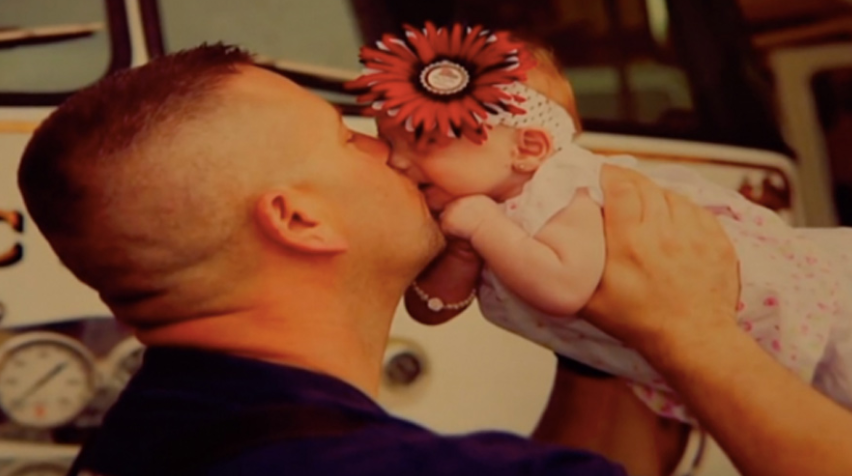 When Marc discovered the mum was putting the baby, named Grace, up for adoption he decided the little one needed his help yet again.
"It was just a somewhat normal call. Very quickly we realised that it was going to be a life changer for us," he told WMBF of the call he responded to.
He and his wife Beth rushed to sign the adoption papers and brought Grace home two days later.
+https://t.co/sWmoV0ErpB Myrtle Beach firefighter adopts baby he delivers on cal… https://t.co/d7IuXe94fa #news pic.twitter.com/9JZRfdWXuD

— The Daily Voice (@NewsAboutLife) January 31, 2017
"Ever since we had the boys, we knew that we wanted more children, but I was preterm with them so we knew that it wasn't possible to have any more babies," Beth says.
"And we had it in our minds and in our hearts for years to adopt and we just left it in God's hands. We said if it's meant to be, it will be."
The couple, who are from Myrtle Beach in South Carolina, have even extended their house to add a room for Grace – thanks to donations from friends and family.
"I don't know what we would have done because we have definitely outgrown our home," Marc added. "So we're just truly blessed to have friends that will pull together for us like this."
What an amazing thing Marc and Beth did for little Grace!
Have a look at some other interesting labour stories, including one mum's mid-freeway labour and another mum's effortless water birth.