New research by WASH (World Action on Salt and Health) has shown that over half of common breakfast cereals contain nearly six teaspoons of sugar per 100g, which is more than half the recommended daily sugar intake of a four to six-year-old.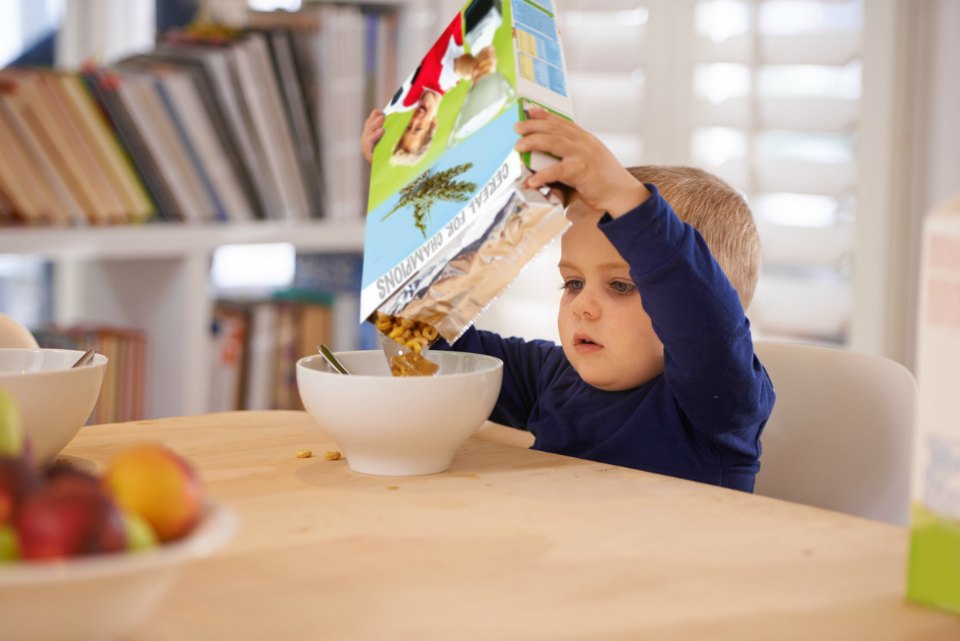 How Much Sugar Is In Your Breakfast Cereal?
The study looked at 19 products made by Kellogg's and Nestle/General Mills from 29 countries and compared the sugar and salt content across all the products, including the same product in different countries, with some very interesting results.
So what cereal in Australia has the highest sugar content? Well, that would be Kellogg's Frosties, with 41.3g of sugar in 100g. Think about it –  nearly HALF of the cereal is pure sugar. Our Frosties contain the second highest amount of sugar in the world,  runner-up to Mexico's HoneySmacks.
If you are looking for the healthiest alternative from these brands, then Kellogg's All-Bran flakes made the top five with the lowest sugar at 11.6% per 100g. However, according to The Australian Healthy Food Guide, the best option overall is Sanitarium Weet-Bix, with only 1g sugar per two bricks.
Here's a handy reference for you when you shop…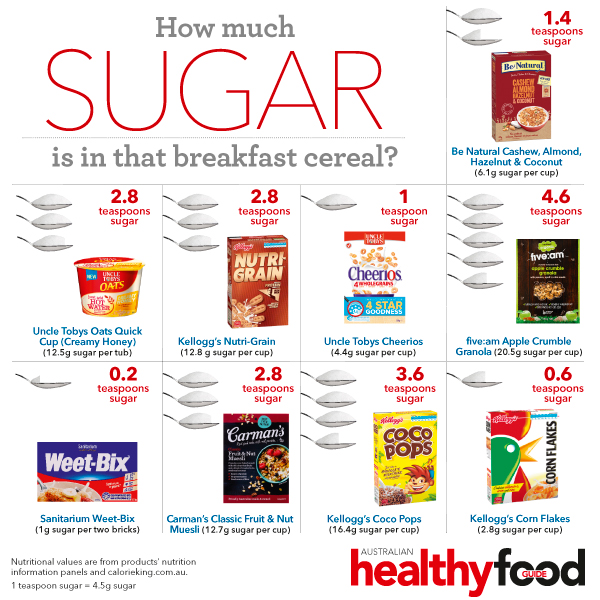 So, before you choose a cereal for your family, make sure you take at good look at the sugar per 100g. The Australian Healthy Food Guide recommends under 15g per 100g sugar for a healthy choice. This can increase to 25g per 100g if the cereal contains dried fruit.
Also check out our huge selection of delicious and healthy breakfast recipes, that all contain little to no sugar and are super easy to make.
Let's Get Ready To Sugar Detox
Did you know reducing your added sugar intake is one of the FASTEST ways to lose tummy fat, reduce calories, increase energy, improve your skin and lose excess kilos?
It's just a shame that added sugars seem to everywhere. Not to mention kicking the white stuff to the kerb can be tricky.
BUT never fear – The Healthy Mummy is here!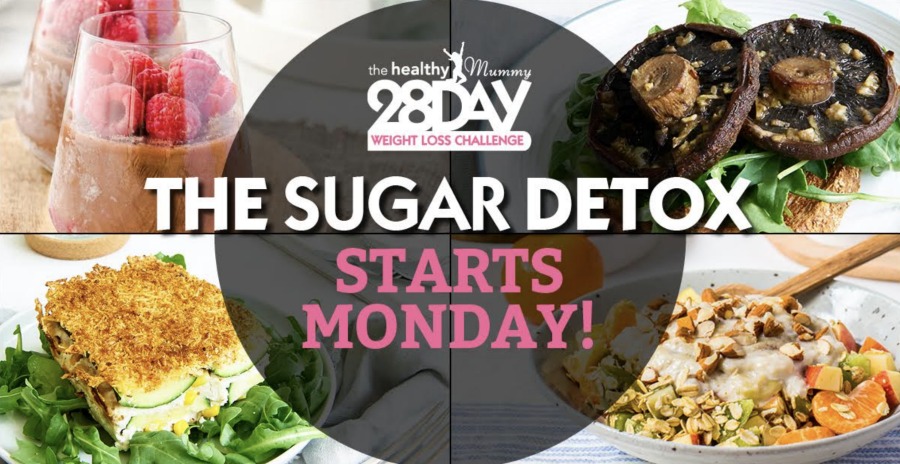 Our May 28 Day Weight Loss Challenge is all about helping you say goodbye to refined sugars for good with delicious and healthy meal plans.
The Healthy Mummy's 28 Day Weight Loss Challenge is home to thousands of exclusive recipes, hundreds of fat burning recipes and 24/7 support to help mums shift the baby weight. 
While the challenge is strictly for mums – the recipes on our challenge hub are totally family-friendly.
The SUGAR DETOX Challenge starts THIS MONDAY! So if your wanting to rid yourself of the sweet-stuff and make sugar-free recipes that the entire family can enjoy, be sure to jump on board with The Healthy Mummy.
Until Monday – we have an enormous discount on our program – be sure to check out the mega deal here. You don't want to miss out!