Little Heart Warrior Defies The Odds After Two Open Heart Surgeries
In October, we shared a heart-breaking story about a little baby boy named Christopher-Jack. This pint-sized pocket rocket underwent major heart surgery only six days after entering the world.
Not only did this baby boy come out fighting, he's since undergone another operation, and has once again defied all odds.
Here's Christopher-Jack's inspiring and incredible story….
Having A 'Heart Baby'
Last October, Lisa-Mei Pritchard, shared with The Healthy Mummy, that half way through her second pregnancy, she discovered that she was having a 'heart baby'.
Lisa-Mei, who is also part of our Healthy Mummy community, explains, "In simple terms he had half a heart – the right side of his heart hadn't developed, his ventricles had switched places and one of the vessels that pump oxygenated blood to his body was far too narrow to function properly,"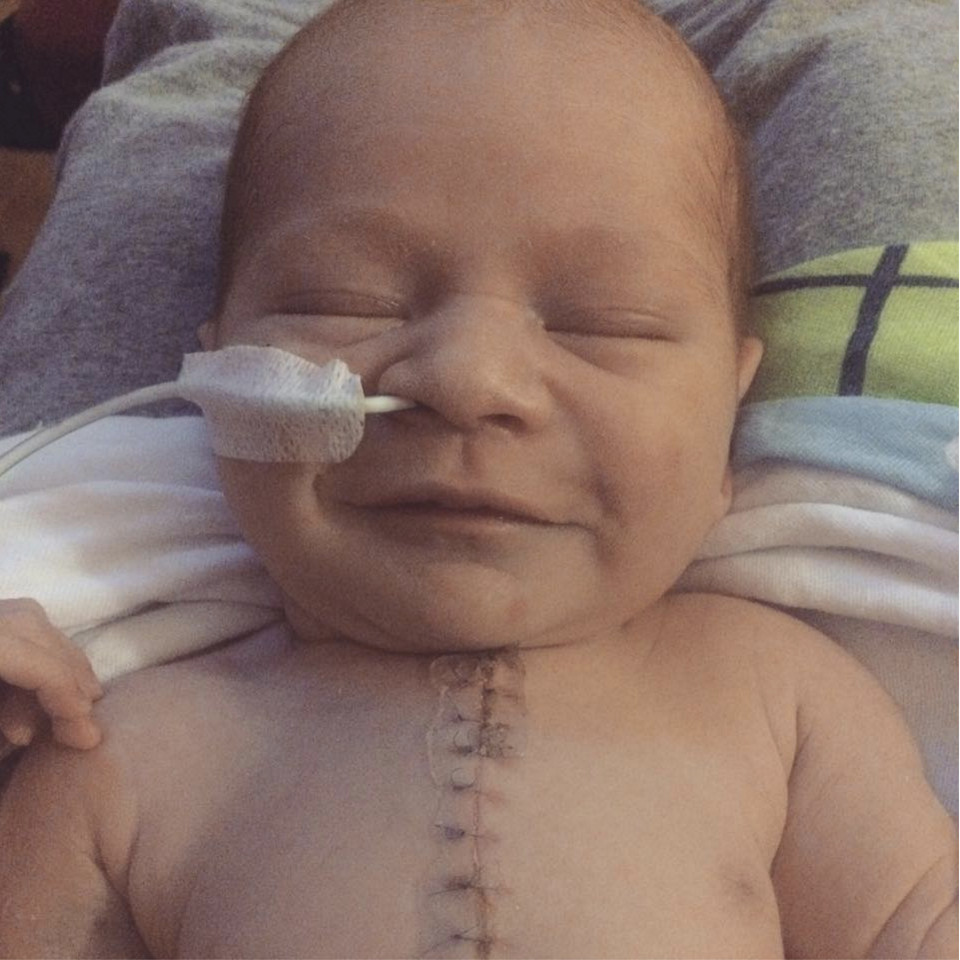 "Hearing this overload of information put me into complete shock, I was vacant. I don't actually remember much from that day apart from thinking, 'am I going to lose my baby?''
"I no longer cared about the sex of my baby, I no longer cared about buying a cot or furniture for his nursery, I no longer cared about the colour of the clothes I was going to put him in. None of that mattered. The only thing that mattered to me was my baby's health and doing everything in my power to help keep my baby alive," says Lisa-Mei.
As specialist appointments and monitoring continued, she was given the option of terminating the pregnancy.
She says: "I could feel within myself that he was going to be a little trooper, so I continued with my pregnancy to give him the shot at life that he deserved."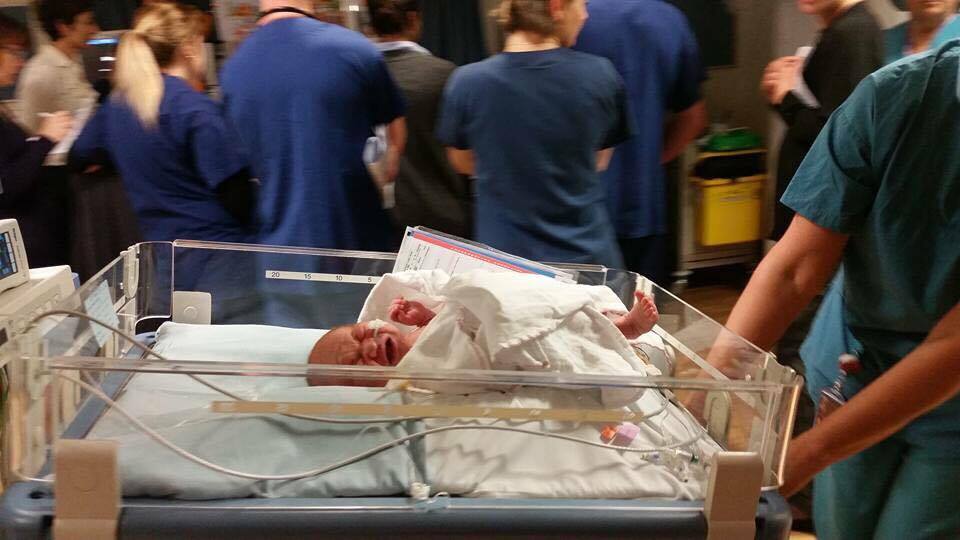 Surgery At Just Six-Days-Old
At the end of September, Lisa-Mei was induced. After 12 hours, she gave birth to her stunning baby boy. At just six days old, tiny Christopher-Jack had his first heart operation, and his long recovery journey began.
"I went in with a positive mindset – every single line in his body was helping him stay alive, the ventilator was helping him breathe. I wasn't as frightened as what I though I would be because I knew that every drip and line had a purpose," she reveals.
Christopher-Jack amazed his medical team, spending just four days in intensive care before heading to the cardiac ward. There he gained weight and breastfed like a champ, and of course there was that gorgeous smile greeting his mum.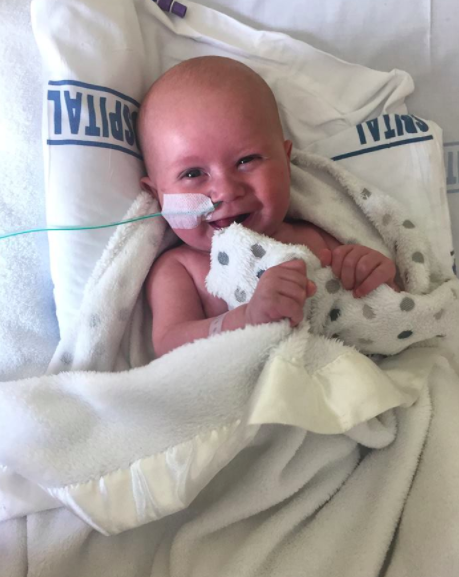 Little Heart Warrior Now
In January, Christopher-Jack had his second open heart operation, and Lisa-Mei says his progress since has been "amazing."
"He's proving the medical team wrong," she updates us. "Often heart babies find it hard to gain weight, but not in my little warrior's case."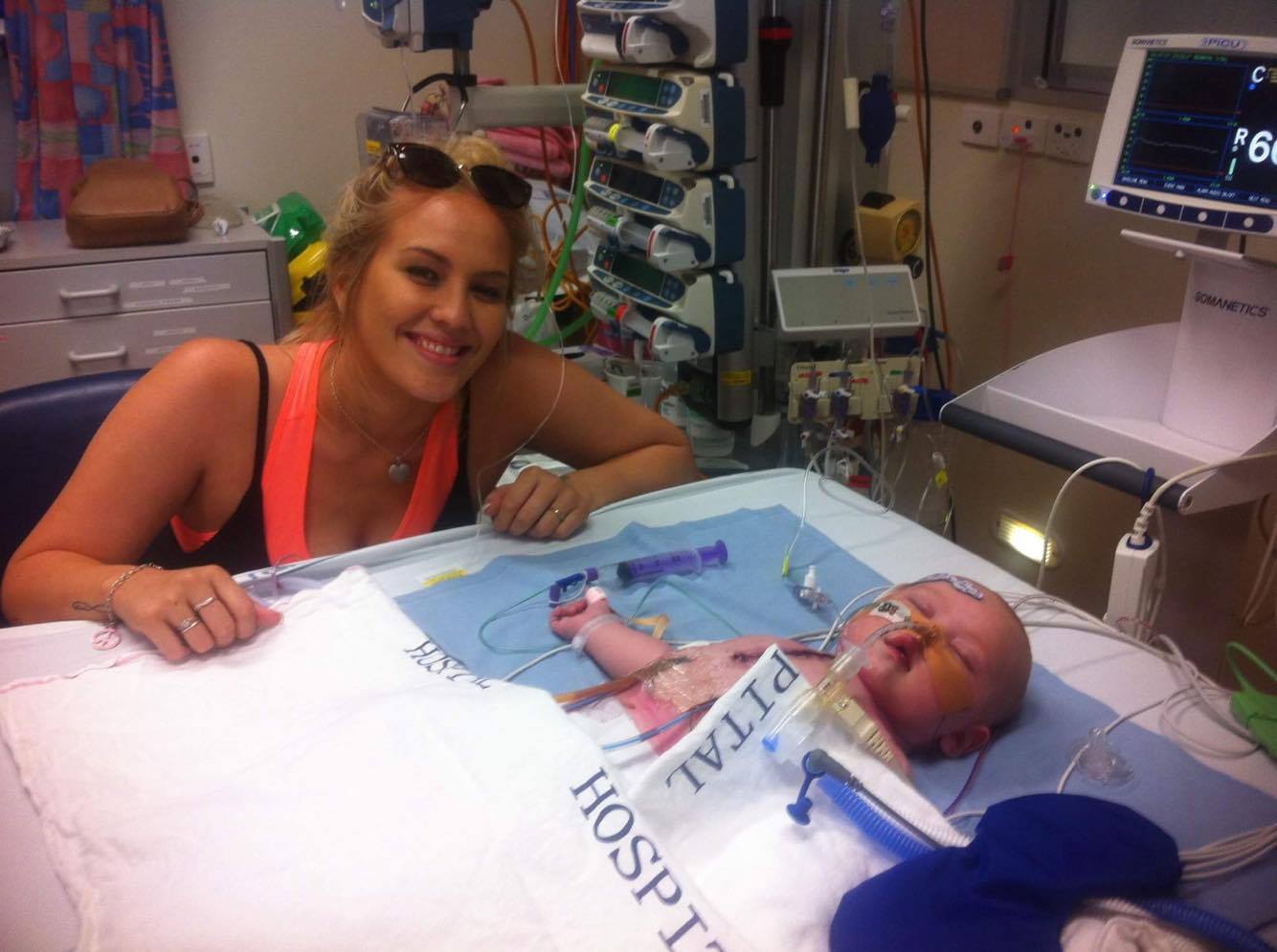 In fact, she says she had to stop breastfeeding because he was gaining a little too much weight.
"He's doing so well that I often forget that he has had two open heart surgeries," she says.
Lisa-Mei adds that doctors believe her little man needs one more surgery. This will happen when he is between 3 and 5 years of age.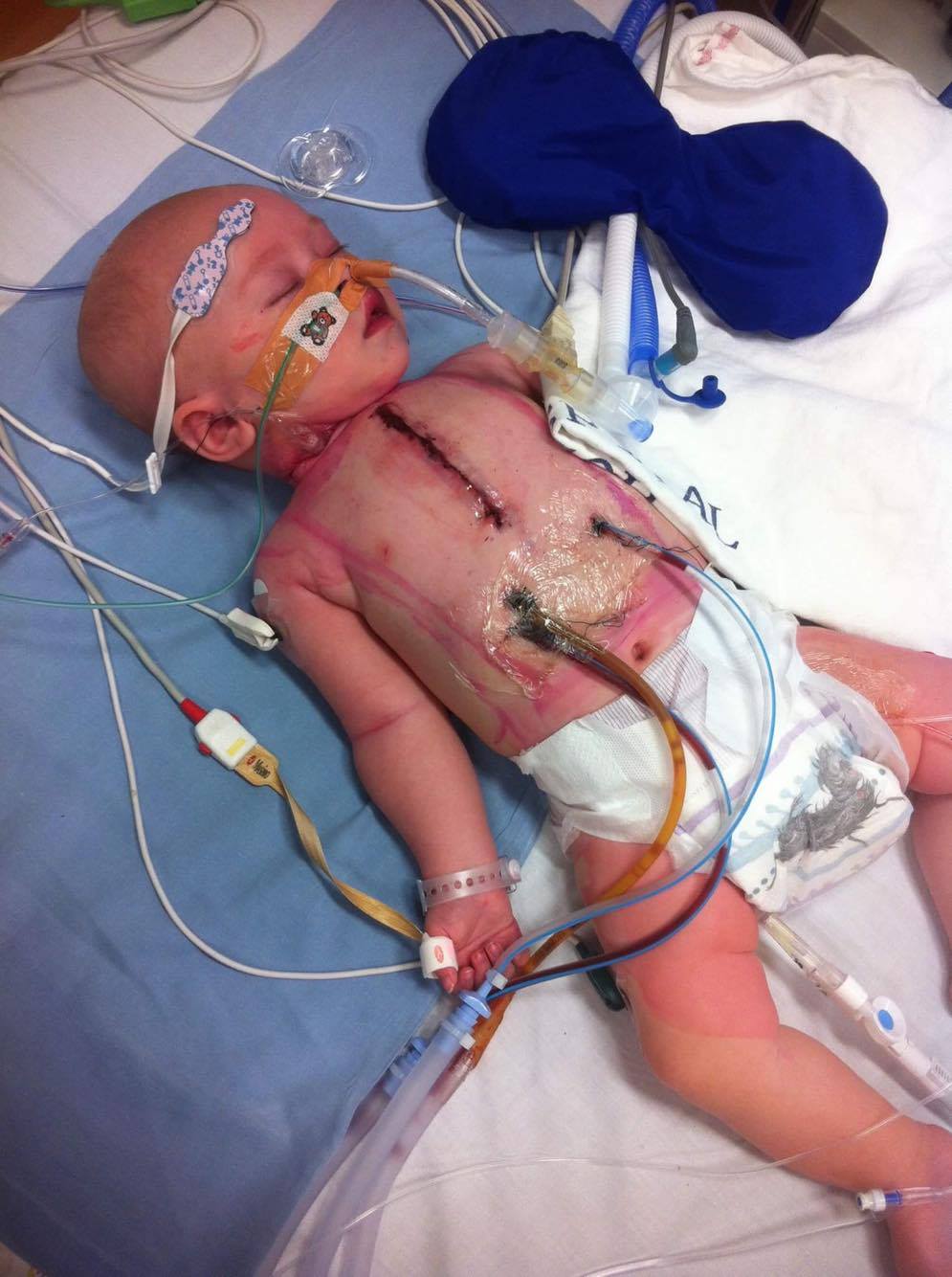 "His paediatrician is very pleased with his recovery and how everything is sounding through the stethoscope, so when we hear things like that it feels like we are winning the lottery," she says.
"He has to take aspirin everyday for the rest of his life, as this helps thin his blood and stops blood clots.
"But he's happy and healthy. I feel like we're truly so lucky."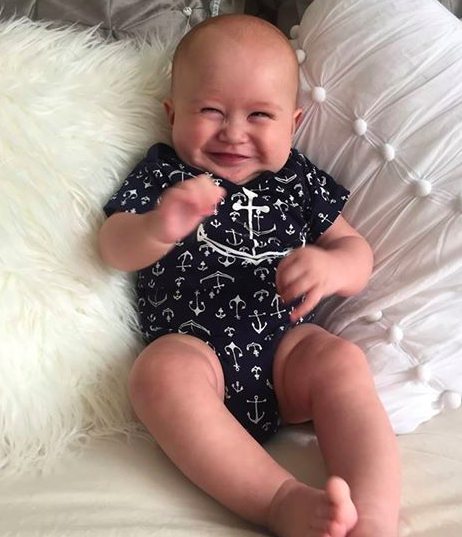 What an amazing little warrior! We're so pleased he's doing so well and us here at The Healthy Mummy HQ are sending huge positive vibes to this inspirational family.
 For more information on kids with heart problems, here's the Heart Kids website.