Mary Has Lost 12kg With The Healthy Mummy
The incredible mum of 8, Mary Kemister, has been using the healthy mummy weight loss plans and has lost 12kgs with our weight loss plans and today Mary shares how she fits in exercise with 8 children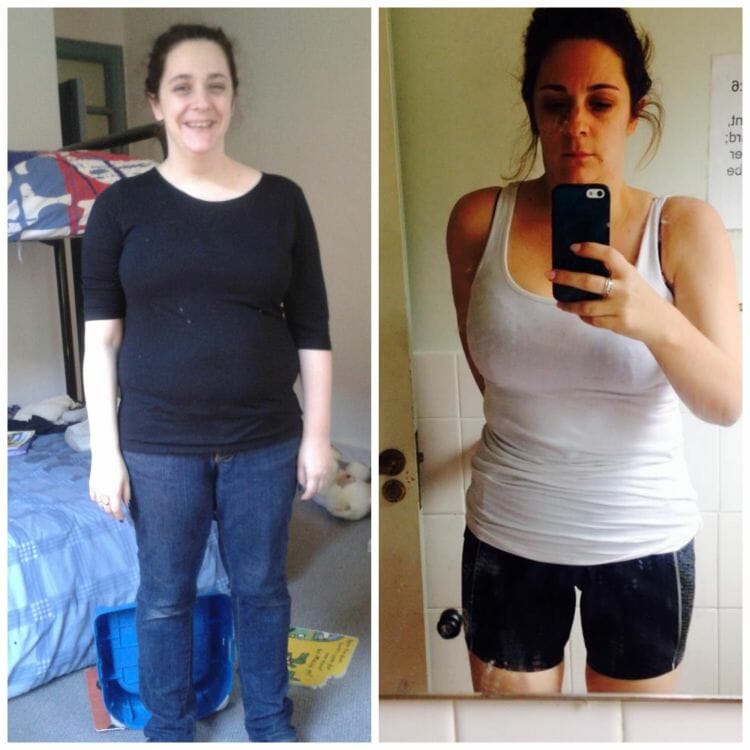 I am 34 and a mum to eight children aged 17, 15, 13, 11, 6,5,3 and 1. I started my weight loss journey at 71kilos at 5ft 2inch, I had just given birth to my eighth baby and felt fat and angry at myself for letting myself put on so much. I felt like a stranger in my own body. My ideal weight is between 54-59 kilos but I feel good when I am about 55kilos which I haven't been since I had my fourth child.
I started the healthy mummy plans with the 28 Day Diet and Exercise Plan and Healthy Mummy Smoothies and followed them religiously and lost 5 kilos quite quickly.
I then had a holiday and I gained a few kilos so when I returned I was determined to get back on the plans and lose weight.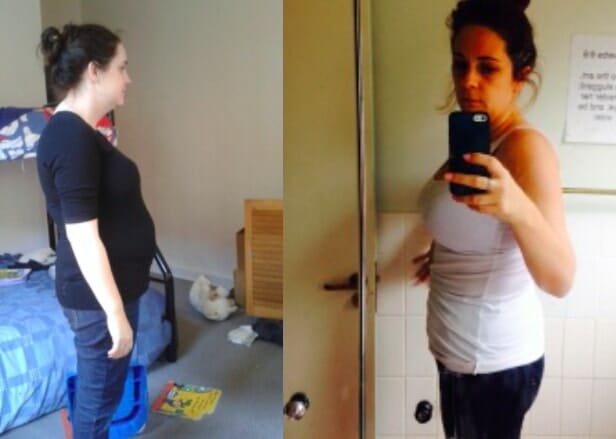 I love the healthy mummy plans because I don't feel like I am dieting as I am never hungry, it has changed how I view food I have learnt what are healthy options and this has helped especially when I am out and I need to grab a quick snack.
My favourite Healthy Mummy Smoothie at the moment is Vanilla smoothie mix, Banana and peanut butter with light milk or Almond milk.
I am trying to walk to the park at least 3 days a week which is 6km round trip, I also try to run at home (I have  a treadmill),  and use the Healthy Mummy Post Pregnancy Exercise DVD 2 times a week and try to do at least two exercise classes at the gym per week. I also try to do some of the exercises from the 28 Day Diet and Exercise Plan book everyday. It can be challenging with Children but there is always a way. My children take their scooters when we walk to the park and I let them have a break at the playground and we have a picnic and then we start walking again.  I try to fit in around naps and when my husband or older children are home.
I lost another kilo this week and a cm off my waist and hips.I feel the best I have in years, it is totally worth all the hard work.
My goal is to lose another 6 kilos and try to get down to a size 8 I am currently 10-12. I really want to tone up my mid section so I can wear a bikini for summer. My motivation at the moment is my skirt I am trying to fit in that is way too tight, I also have a glass of red wine on Friday if I have stuck to my diet all week. I also can't wait for the next 28 Day Weight Loss Challenge – bring it on!!!
Mary Kemister
Measurements before
Bust 105cm
Waist 90cm
Hips 101cm
Thighs 57cm
Measurements Sept 2014
Bust 95cm
Waist 76cm
Hips 81cm
Thighs 47cm
Need to stock up on Healthy Mummy Smoothies? Then see our shop here
And join our 28 Day Weight Loss Challenges here