Meet three Mums who will motivate you to smash your goals this month!
These three amazing women have all had AMAZING weight loss success with The Healthy Mummy 28 Day Weight Loss Challenges, and are sharing their tips and advice to other mums who are also committed to changing their lives.
These mums are just three of this month's 'Platinum' Mums who will be on hand in the Platinum group to keep you motivated and on track with your own weight loss goals. These truly inspirational women are living the Healthy Mummy lifestyle and reaping all the benefits that come with it.
Read their inspirational story below
Fiona Redding – 30 Kilo Weight Loss
Fiona Redding from Melbourne is a mum of one and has so far lost 30 kilos with The Healthy Mummy.
She says "I started The Healthy Mummy a few years ago eating mainly the dinners as I really enjoyed the meals. When my boy was born in last year I wanted to make a change to be fitter and healthier and to show him a healthy way of living, so at the beginning of this year  I started incorporating the snacks and smoothies, then in Feb after having success with these small changes I started following the 28 day challenges an have seen so much success."
"I have had 7 knee surgeries and since losing the weight I have minimal pain in my knee, this has been amazing I have been able to come off the medication for it. I have also noticed that my heart rate is lowering and I have more energy in my everyday life. I have also gained confidence within my self and wearing clothing I would not have before."
Fiona's Favourites
"I love the Healthy Mummy smoothies! I love them for a quick and easy breakfast or snacks.
My favourite meal would be the Mexican Lasagne!!!!! My favourite snacks would be Apricot Ball and Chocolate Pretzle Stacks.

Fiona's Reason WHY
"To motivate my self and to help me stack on track by having everything I need in the palm of my hand. I find it so amazing to be able to quickly and easily to know what I am having next."
Fiona's Goals for this month
"To lose 2 to 5 kilo and to be able to do 15 Burpees at the final fitness check."
Fiona's Goal to get to?
"To be a size 8 to 10 and my weight to between 55 to 60 kilos."
3 tips for Mums on getting started
Spend some time to play with the App and get used to using it
Start off slowly and add in more to you have it all incorporated into your day
Just move!!! even if it a short walk around the block.
Why I love being a Platinum mum
"I love being a Platinum mum because there is so much love and support in the community."
Gemma Corey – 19 kilos Weight Loss
Gemma is mum to two kids and lives in Brisbane. She has been following the Healthy Mummy 28 Day Challenges for the last 12 months and has lost 19 kilos and over 90cm from her body
"As we head into the end of 2020 – a cray cray strange year for EVERYONE! – I am honoured to be staying on as one of your November Platinum Motivating Mums!!!!
"I am so excited about the Lose 5kg for November Challenge!!! I have never tried a high protein low carb diet before so I am really keen to experiment with some new recipes & see where it takes me!!!"
Gemma's Favourites
"I LOVE the Healthy Mummy Smoothies!!! My current favourite smoothie recipe is the new Choc-Berry Delight! But I am so excited about the pending release of new flavours in both Premium and Tummy Smoothies!
My fave Healthy Mummy meal is the Sweet Potato and Chicken Massaman Curry (Challenge Recipe) and my fave Healthy Mummy snack is the Superfood Rocky Road!"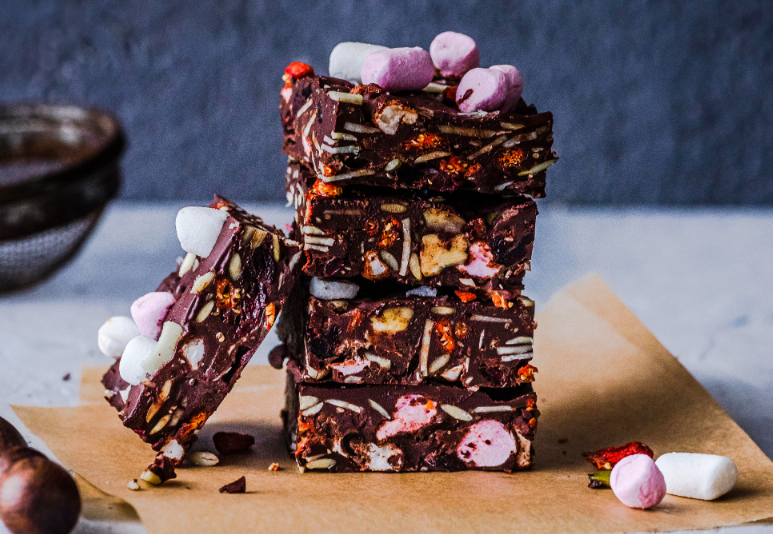 Gemma's Reasons Why
"To change my lifestyle dramatically I needed a HUGE why! My why is that I want to model healthy behaviours for my kids to copy. While Healthy Mummy is teaching me – I am teaching my kids!"
"I suffer from hypothyroidism, fibromyalgia and PCOS which means my weight loss is slower but I am not letting it stop me from achieving my goals!!! It did take me a long time to get started because I believed the odds were against me – but watching and learning from other Healthy Mummies really inspired and motivated me! So I appreciate this opportunity to pay it forward!
"I have gained so many benefits from following the Healthy Mummy and it's not all weight loss related! The biggest is the increase in my confidence! I have discovered that I don't need to be at my goal weight to love and accept myself – flaws n all!"
Gemma's Goals for this Month
"My goal for this month is to challenge myself by completing the NEW 28 Days Stronger Advanced program!!!"
My 3 tips for Mums starting out:
Take your time getting to know how the app works. It is an amazing accountability tool which is like a personal trainer and nutritionist in your pocket! Earning those coins really makes me want to record EVERYTHING (good, bad & ugly)!
Never let a slip-up ruin your day, week or challenge! I have messed up and accidentally eaten 1,000 calories in a meal. Record it – then move on. Don't punish yourself by eating less or over exercising! It is just not sustainable and can cause more damage than good!
3. Ask ask ask – we are here to help you! Chances are many others are wondering the same thing! If not, you will get heaps of advice from people who have been there & done that! At least one of those tips will be perfect for you!
Being Platinum
"I LOVE being a Platinum Healthy Mummy! The extra discounts and competitions are great! But I especially love how we get to preview new Healthy Mummy products!
I can't wait to countdown to Summer with this November Challenge with all of you!!! We have got THIS!!!"
Samantha Roberts – 29 Kilo Weight Loss
Samantha Roberts from Bowen in North Queensland has one daughter and has lost 29 kilos, 11 of which was lost since April this year.
"I have been doing the 28 Day Weight Loss Challenges on and off since 2016 but committed 100% in 2020
Health benefits to date include the feeling of being fitter and stronger, losing kgs is amazing but my mental health has also improved immensely."
Samatha's Favourites
"I use the Healthy Mummy Smoothies twice a day. They are amazing! I replace my breakfast and lunch.
My favourite meal is the Spinach and Ricotta Pasta bake and my fav snack is Mint Choc Bubble crunch!"

Samantha's Reasons Why
"My reason why = my family and my self. I want my husband to have his happy and healthy wife back and I want to be a role model for my daughter. I love that living as a Healthy Mummy, not only am I gaining the health benefits, my family are as well."
Goals this month
"My goal for November is to stay focused, I would love to lose 4kgs this challenge. I would love to get to 75kgs"
My 3 tips when getting started
Keep it simple
Make small changes 1 at a time, don't try to do it all at once.
Don't compare yourself to anyone else. Your journey is your own.
Are you ready to join Fiona, Gemma and Samantha and SMASH your health goals this month!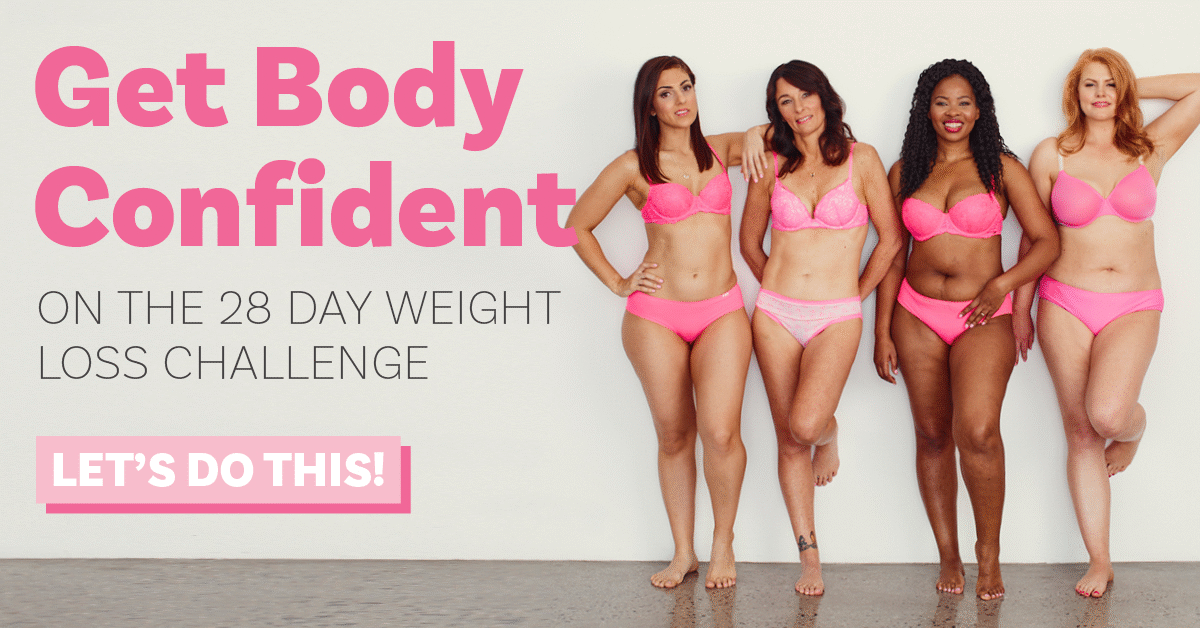 The no.1 mums only weight loss program
Take part now in The 28 Day Weight Loss Challenge
You get unrestricted access to :
● Over 500 AT HOME WORKOUTS
● Nutritionist designed weekly meal plans
● Personal Trainer crafted At-home workouts
● Daily Motivation from My Coach
● Personalised Shopping lists to make life easy
● Over 4,500 healthy and delicious recipes at your fingertips
Click here for more information and to join now