A Melbourne supermarket has opened where all the food is FREE!
A not-for-profit grocery store in Melbourne's Thornbury is doing its bit to prevent produce from going to landfill, ABC news reports.
Called 'The Inconvenience Store', the supermarket is stocked with donated produce that would otherwise be thrown away.
"The ideas was to make a difference in the food waste crisis," project coordinator Astrid Ryan said.
A Melbourne first pay as you please supermarket
Customers have the options to pay how much or little they want to pay for the food by leaving a donation in a wooden box on their way out of the store.
What a great idea!
With the objective to try and reduce waste, Waste expert Karli Verghese, from RMIT University, said food wastage in Australia was worth $20 billion a year.
Where does the food come from?
The bread is donated by nearby bakeries, while other produce comes from places such as the Preston Market or even Aldi.
The food may be a little older and not perfect in appearance but is in every way FINE to consume and could be even better as usually food that is perfect in appearance may be modified.
The store is also run by volunteers so anyone can help out!
"We just ask if [customers] like what we're doing, if they want this store to stay open, then to contribute what they can," Ryan said.
All contributions go towards sustaining the food rescue operation, paying for transport costs, storage, electricity bills to keep the produce refrigerated, etc.
We here at The Healthy Mummy love this story and are all about helping out the community and donating as much as we can! We donated 300 meals to local charities, see the results HERE.
Another way to reduce waste in your house is to meal prep!
We at The Healthy Mummy believe that meal prepping is one of the best ways to eat healthily and stick to a budget!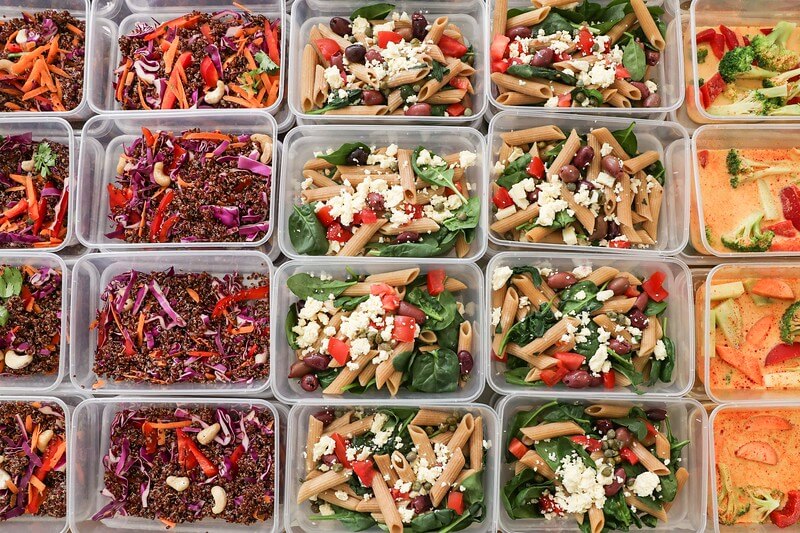 And right now you can get your FREE meal prep recipe pack to see what the recipes are like and get LOTS of tips on how to meal prep