Watch The Moment A Two-Year-Old Saves His Twin Brother's Life
This horrifying footage is difficult to watch, but it serves as a stomach-churning warning to make sure all large furniture is secured to walls. A security camera has captured the moment a two-year-old was almost crushed by a chest of drawers – and how his brother somehow found the strength to save his life.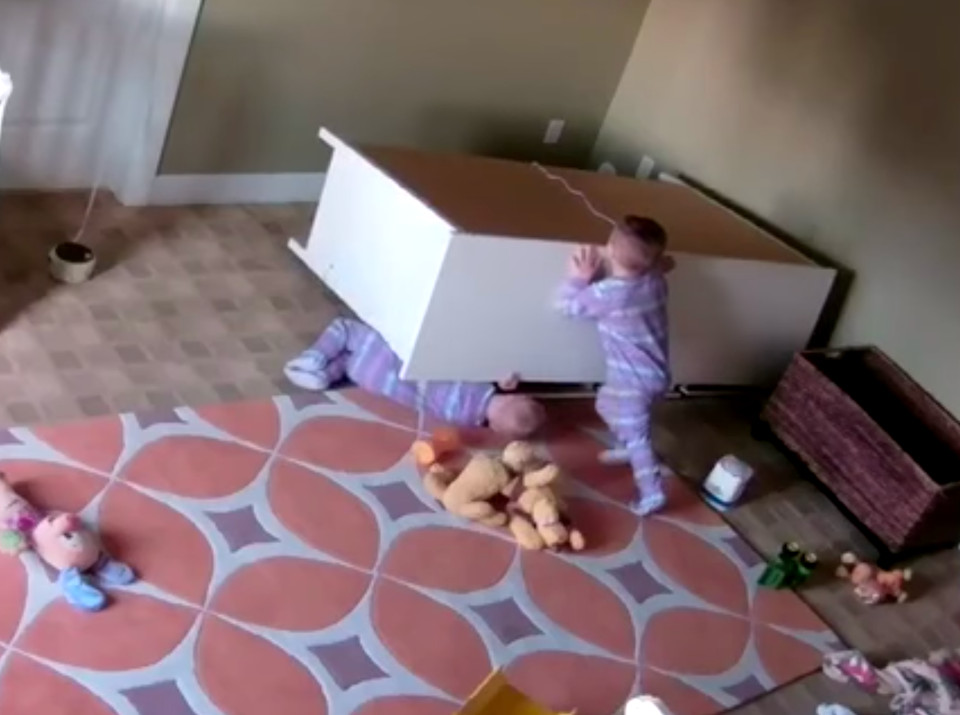 Dad Ricky Shoff, from Utah, shared the footage publicly, despite his hesitation, not only as a warning to other parents but to reveal the incredible bond between these amazing twin brothers.
Horrifying moment caught on camera
In the footage twins Bowdy and Brock can be seen pulling out the drawers, so they can climb the piece of furniture. In a split-second the heavy chest falls, pinning little Brock underneath.
Bowdy then spends a few agonising minutes trying to figure out how to help his brother, as Brock cries out.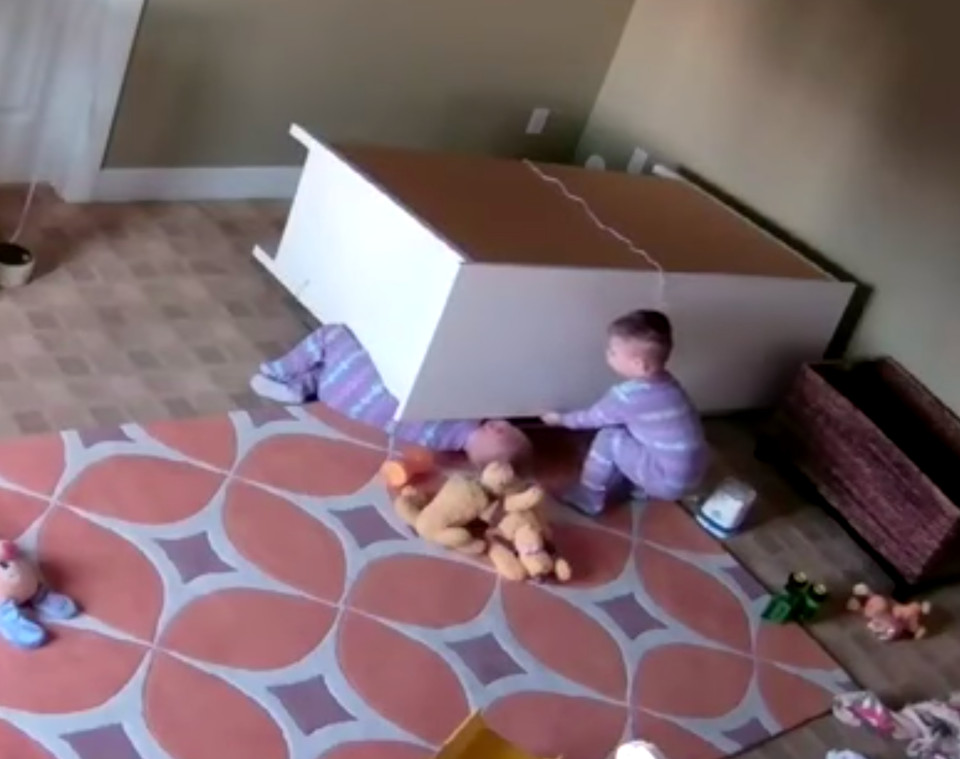 After two minutes, the little hero is able to somehow push the chest of drawers off his brother, who eventually stands up.
Mr Shoff says the footage is incredible. "We are so grateful for the bond that these twin brothers share. We know Bowdy was not alone in moving the dresser off of Brock. And feel blessed that he is ok."
Mr Shoff told KCPQ-TV that he and his wife were upstairs and didn't hear the commotion. "Weird thing is we normally hear everything in the house but we didn't hear the dresser fall or them crying or anything.
"We didn't realise it had happened until my wife went down a few minutes later to check on them and saw that the dresser was down." Watch the incredible video here:
Warning for all parents
The twins' father has asked that the footage be shared so that other parents don't make the same mistake, and secure all large furniture to the wall.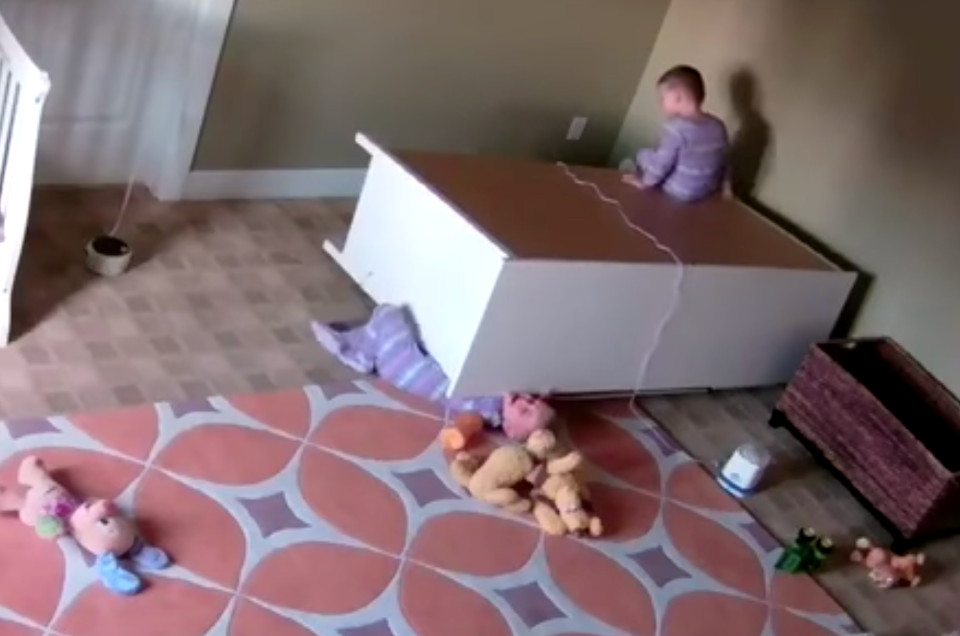 Earlier this year Ikea urged all Australian parents to make sure its popular Malm chest of drawers is secured to walls, after the deaths of three children in the US who were crushed by the six-drawer unit. In Australia the company's drawers come with a safety warning, calling for the furniture to be tethered to a wall.
The Australian Competition and Consumer Commission says 14 Australian children under the age of nine have been killed by falling furniture since 2000. It's released these safety tips to help parents:
Purchase low-set furniture or furniture with sturdy, stable and broad bases.
Look for furniture that comes with safety information or equipment for anchoring it to the walls.
Test the furniture in the shop – make sure it is stable. For example, pull out top drawers of a chest of drawers and apply a little pressure to see how stable it is; make sure the drawers do not fall out easily.
Attach, mount, bolt or otherwise secure furniture to walls and floors.
Do not put heavy items on top shelves of bookcases.
Place televisions at the back of cabinets or secure them to the wall.
Discourage small children from climbing on furniture.
Do not put tempting items such as favourite toys on top of furniture that encourage children to climb up and reach.
Do not place unstable furniture near where children play.
Put locking devices on all drawers to prevent children opening them and using them as steps.
Make sure you read our tips on five areas of your home you MUST child proof.