This week Pampers released their brand new disposable nappies designed for premature newborns who weigh less than 800g.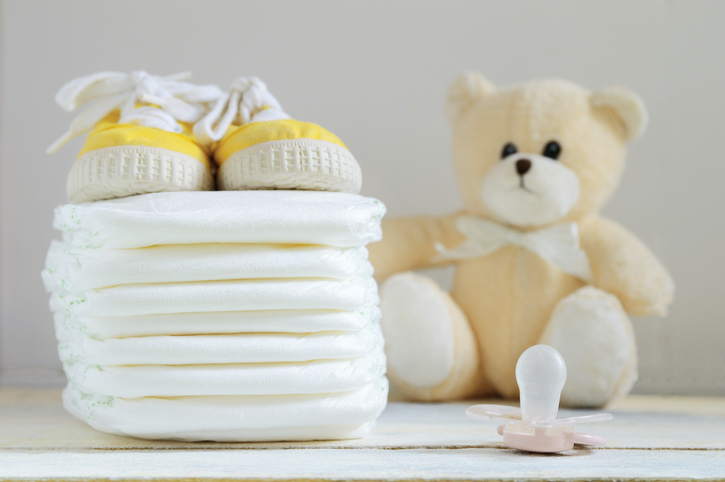 Pampers Have Designed The Smallest Branded Disposable Nappies
The Pampers Preemie Protection Size P3 is three times smaller than a regular nappy. Pampers Preemie Protection nappies are available in sizes P1 (under 2.7kg), P2 (under 1.8kg) and P3 (under 800g).
"The happy and healthy development of every baby, including the tiniest little fighters, is our priority," says Ian Morley, the U.K. commercial director at P&G, the company that owns Pampers.
"That is why when nurses asked us to design a nappy for the most vulnerable babies, we rose to the challenge.
"As a parent of two preemies myself, I am extremely proud that we have created a nappy which meets the very unique needs of premature babies and those that care for them."
However, the range is only currently available in the U.K.
And while you can't buy Pampers from stores in Australia, you can purchase their products on Pampers online.
The Healthy Mummy have reached out to the nappy chain in Australia to find out if their Preemie range will be featured on their online store, but we're yet to hear back. Fingers crossed they will be appearing Down Under soon!
This comes after Huggies have developed their new disposable nappy range for babies born under 1 kilogram.
In Australia, around eight per cent of babies are born prematurely (before 37 weeks), claims Better Health Victoria.
However, in rare instances, some infants are simply too eager to enter the world. With today's amazing technology and constant care from NICU staff, babies born at just 23 weeks' gestation have survived.
Have a look at our inspiring premature infant stories to see just how amazing technology is in helping these teeny treasures thrive outside the womb.