Junk Food At Pool Kiosks Are Latest Target In War On Childhood Obesity
A whopping 92 per cent of the food consumed by kids at swimming pool kiosks across Australia is junk. And one university professor says removing sugary drinks is an important first step in addressing the nation's 'alarming' rates of childhood obesity.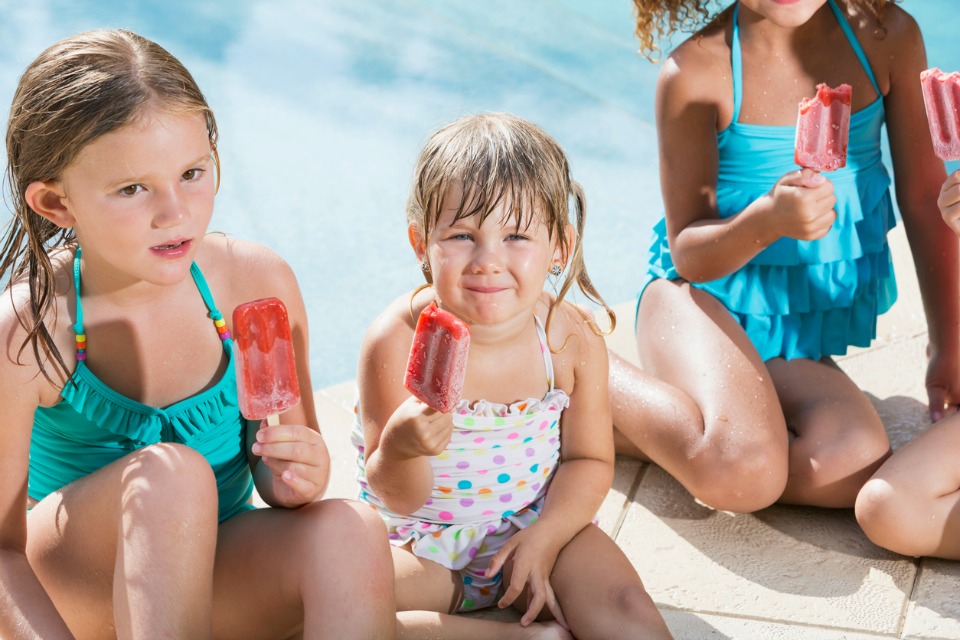 During a trip to the local pool for a swim with the kids, many parents allow them kids to select a treat from the kiosk.
It might be lollipop, packet of chippies or soft drink. Most of us justify it by saying that our kids will burn it off.
But experts are saying our children should not be exposed to the junk food to start with.
Food At Aquatic Centres Nutritionally Poor
The new research found that despite being located in a health-promoting setting, food retail within aquatic and recreation centres was often nutritionally poor.
Lead researcher Tara Boelsen-Robinson is from Deakin's Global Obesity Centre in the School of Health and Social Development.
She said the study surveyed 2226 visitors at four of Melbourne's largest aquatic centres. It found junk food made up 92 percent of what children consumed from the onsite kiosk.
"These summer holidays, for most kids, a trip to the local swimming pool is often associated with a visit to the tuckshop," Ms Boelsen-Robinson says.
"Ice creams, lemonade or hot chips often follow an afternoon of splashing about. But we know that when it comes to maintaining a healthy weight, a good diet is just as important as regular exercise.
"With children's swimming lessons being offered at these four pools each week, improving the nutritional quality of the food in the café has the potential to significantly reduce these kids' exposure to, and consumption of, unhealthy options."
Swimming pool kiosks – What's the damage?*

Energy in
Energy out
Two fried dim sims – 1,300 kilojoules =
50 minutes of breast stroke
A Golden Gaytime – 1,000 kilojoules =
Two hours of recreational pool play
A bucket of hot chips and a can of Coke – 2,100 kilojoules =
90 minutes of fast freestyle
A killer python – 600 kilojoules =
70 minutes of treading water
*For an average 10 year old child, based on the BUPA calculator.
YMCA Removed Soft Drinks From Sale
Deakin University is currently working with sports and recreation providers. This includes YMCA Victoria, the state's largest provider of community recreation. It's working to build the evidence to dramatically reduce the junk food sold at aquatic and recreation centres.
YMCA Victoria has introduced a healthy food and beverage policy that aims to reduce unhealthy food and drink and increase healthy options. And it recently removed soft drinks from sale at its 70 outlets.
Interestingly, there have been some surprising results so far.
While soft drink sales were lost, a Deakin-led study found the kiosks' bottom lines were unchanged as overall beverage sales remained the same.
Ariana Kurzeme, YMCA Victoria's advocacy manager, said the organisation sold about 347,000 units of soft drink each year.
This equates to close to 14 tonnes of sugar.
"This is a staggering amount of sugar and after examining the food and drinks we were selling in our centres. We knew we had to make some significant changes," she says.
"By removing soft drinks from sale, reducing junk food and providing healthier options, we saw a chance to promote healthy eating. And to improve the health of the communities we work with."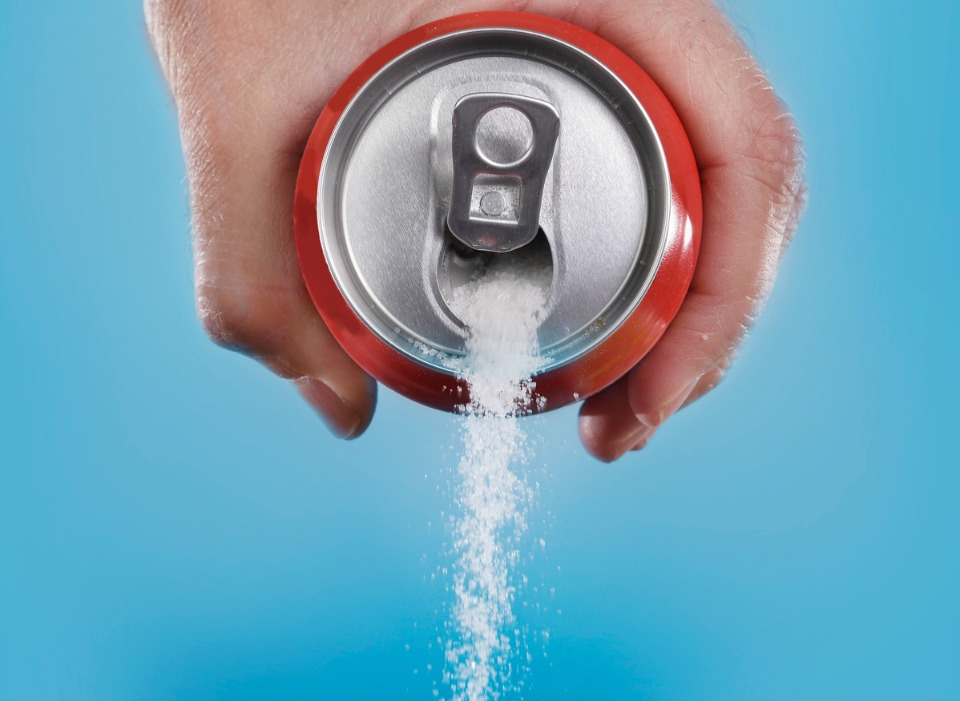 Prof Says Sugary Drinks Have No Place In Daily Diet
Professor Anna Peeters, also from Deakin's Global Obesity Centre, said removing sugary drinks was an important first step in addressing Australia's 'alarming' rates of obesity.
Recent statistics have revealed that more than a quarter of Australian adults are now classified as obese. In addition, a staggering 7 per cent of children are also considered obese.
"It's estimated that 10 per cent of Australia's obesity problem can be attributed to sugar-filled drinks alone," Professor Peeters says.
"It makes sense that organisations with connections to children, sport and health, are exploring ways to reduce sugary drink consumption.
"This isn't an isolated initiative either. It's a reflection of the community's growing understanding that sugar-sweetened beverages have no place in our daily diet."
The full report has been published in the Australian and New Zealand Journal of Public Health today. The study was supported by VicHealth and Monash University.
Meanwhile, did you know new research has found that childhood obesity is costing Australian $17 million a year?
If you're looking for some healthy snack options, get a copy of the Healthy Mummy's Healthy Kids Cookbook here.