RECALL: 21 models of Target's SmarTrike products have been deemed UNSAFE to use
21 models of SmartTrike products, which are sold at Target stores nationwide, have been recalled as they have been deemed unsafe for use.
According to the recall notice on Target's website, the strollers are unsafe as they do not have a parking brake and the product does not meet the Australian Standards for prams.
21 models of Target's SmarTrike products have been recalled
When used as a stroller to transport children, the product may cause injury to a child if the product rolls in an uncontrolled manner, or if a child falls out of the product, reads the hazard description on Target's website.
Defect: These products have some of the features of a stroller, but are unsafe for use as a stroller as they do not have a parking brake, tether strap, or relevant warnings as required by the mandatory standard 'Trade Practices Act 1974 Consumer Protection Notice No. 8 or 2007 – Consumer Product Safety Standard for Prams and Strollers.'
What should consumers who have purchased the SmarTrike do?
Consumers should not use the product as a stroller to transport children. Those who purchased the product from Target believing that it was a stroller or could be used as a stroller can return the product to a Target store for a full refund.
A receipt is not required to obtain a refund.
Consumers who purchased SmarTrike trikes from retailers other than Target should contact their supplier for advice.
For further information, you can contact Target Customer Support on 1300 753 567.
Products being recalled: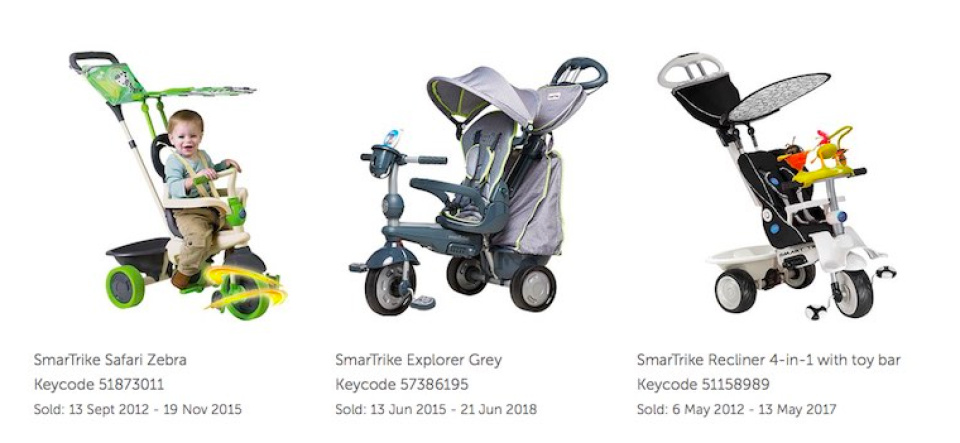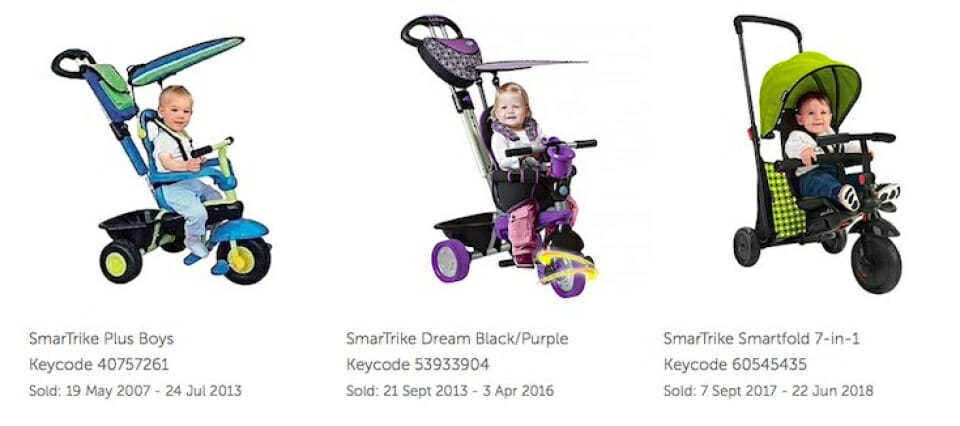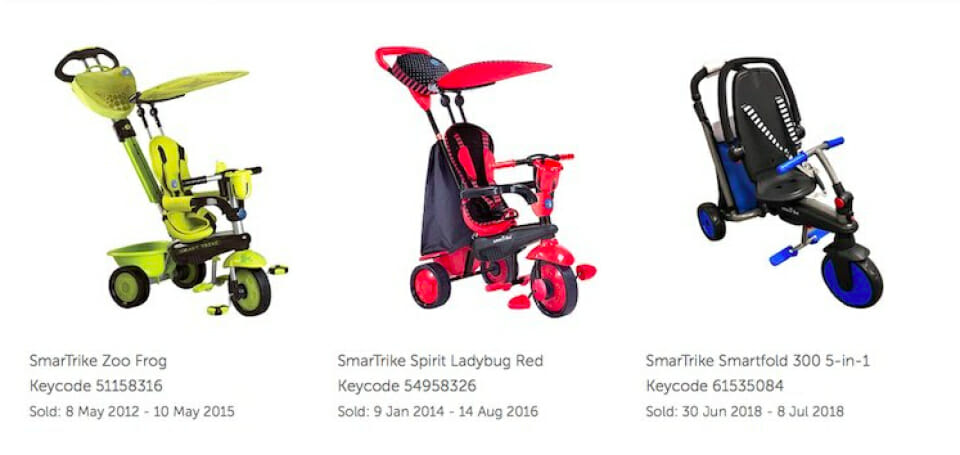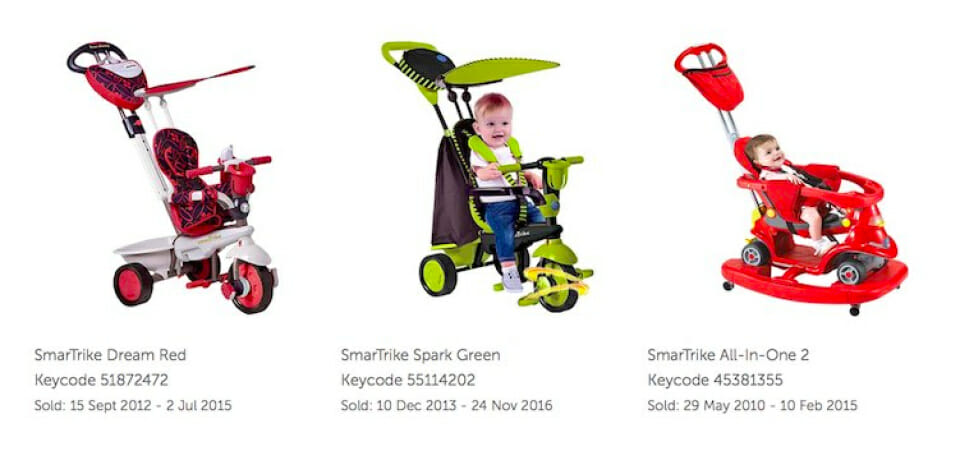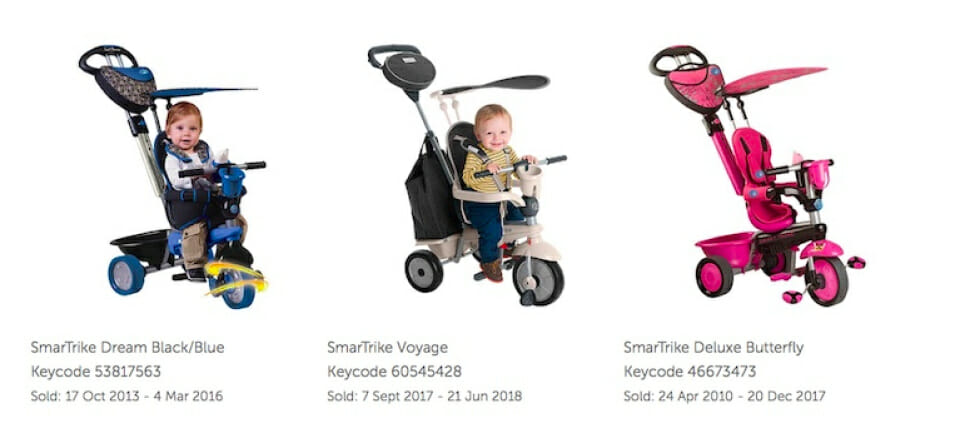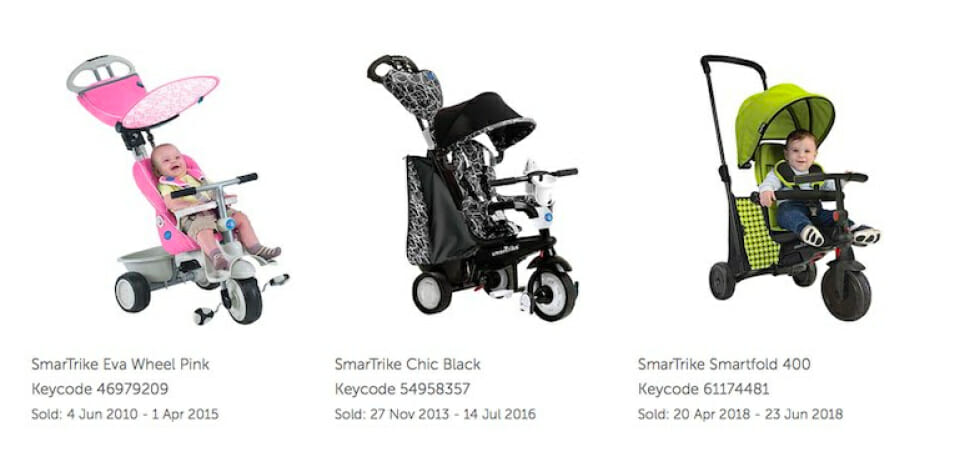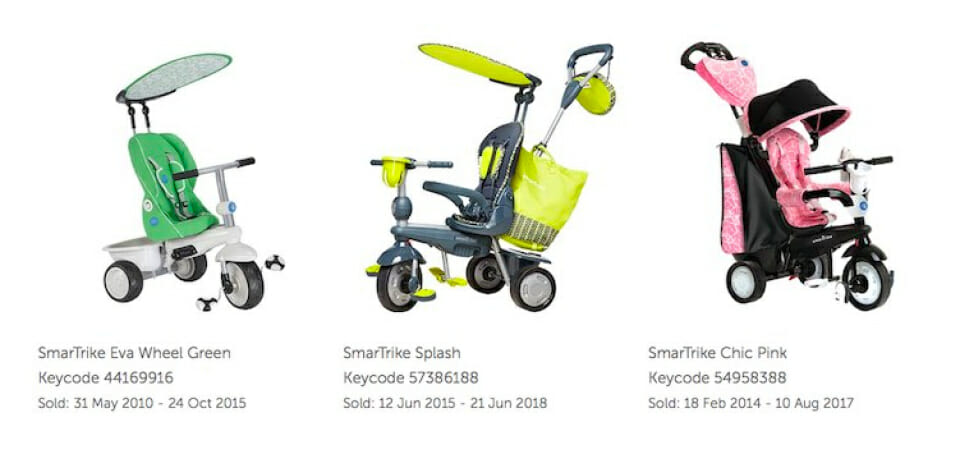 Target Australia has pulled a swing off the shelf due to fear of it tipping over
Target product recall: 13 products or product lines have been recalled in 6 months
Healthy Kids and The Healthy Mummy
For more Healthy Mummy articles relating to children's health, you can read our archive of articles here.
To keep up to date with kiddie-related health news, kid-friendly recipes and general updates follow our Healthy Mummy Healthy Kids Facebook Page.
Check out our Healthy Kids Smoothies
The Healthy Kids Smoothies have been specially made as a healthy snack for kids and are ideal if you have fussy eaters or want to ensure your children have a nutritious and healthy smoothie snack. It also has a 4.5 Health Star Rating when made with skim milk. It contains NO added sugars.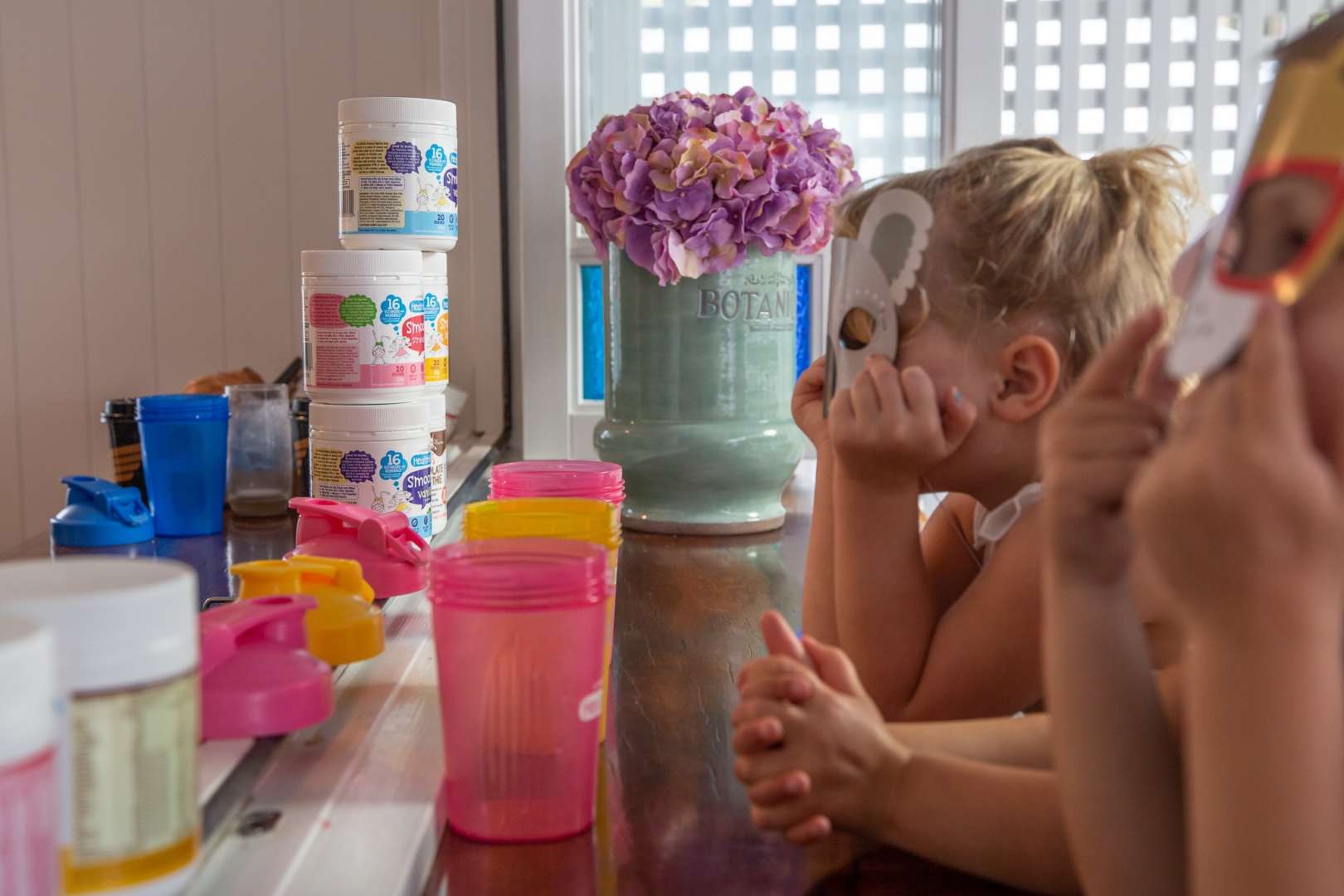 What do you need to know about The Healthy Kids Smoothie
It is a nutritious snack made for kids

It contains probiotics

It contains 16 Vitamins and minerals

It contains NO artificial colours, sweeteners, flavours, preservatives or MSG in the product

It is rich in protein

It contains NO added sugar

It contains 16 Vitamins and minerals – when combined with milk