Uncontrollable excitement, Tammin Sursok has posted the moment she and her husband found out what the sex of their baby will be.
The video is hilarious, adorable and makes you feel joy!
Tammin captioned the video "GENDER REVEAL. We are having a………….."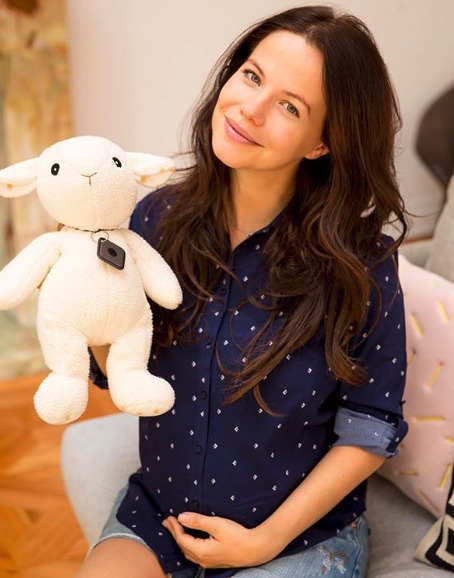 A GIRL!
Congratulations! Their new baby girl will join their 5 year old daughter Phoenix!
Check out the video below.



View this post on Instagram
Weeks away from giving birth to her second child, Tammin Sursok told fans that this time last year she was also pregnant.
When revealing her second pregnancy, Tammin also wrote that she and her husband had experienced a loss when they had a miscarriage.
This year they are now smiling and can't wait to welcome their second baby!
Tammin Sursok opens up about persevering through miscarriage
The mum of one to five year old daughter Phoenix, wrote on her Instagram, "I've actually been pregnant for a VERY long time (more on that later) but this year looks different."
Tammin also wrote how grateful the couple are that they are now on such a positive journey.
"And I'm so grateful that our tears have turned to smiles. Remember….."the path from dreams to success does exist.
May you have the vision to find it, the courage to get on to it, and the perseverance to follow it." Happy Thanksgiving my loves."
We can't wait to see your newest addition to your family, congratulations Tammin!
Australian actress, Teresa Palmer also spoke out about the trauma of losing a child: 'It still haunts us'.
Dealing with miscarriage
One in four women loses a baby during pregnancy or birth. 
Losing a baby is a difficult time in a pregnancy journey. Women and their partners need time to grieve. There is no time constraint on grieving and everyone has different coping strategies to deal with this sad time in their lives.
Sids & Kids
Support is provided for anyone for any circumstance that involves the loss of a pregnancy or a child. This includes miscarriage, stillbirth and having to terminate a pregnancy due to medical and genetic illnesses.
24-hour bereavement line 1800 308 307
SANDS
Also assists families who have experienced the loss of a pregnancy and families who are struggling through IVF attempts.
24-hour telephone support 1300 072 637
If you need support after miscarriage, there's a host of support available – take a look here.