Read why this lovely Motivation Mum says she will be forever grateful to The Healthy Mummy
Mandy Maree Admiraal says that her life changed forever the day she signed up with The Healthy Mummy. She is passionate about The Healthy Mummy message and community.
Mandy Maree Admiraal says that her life changed forever the day she signed up with The Healthy Mummy. She says she is incredibly passionate about The Healthy Mummy 28 Day Weight Loss Challenge because it positively changed her life!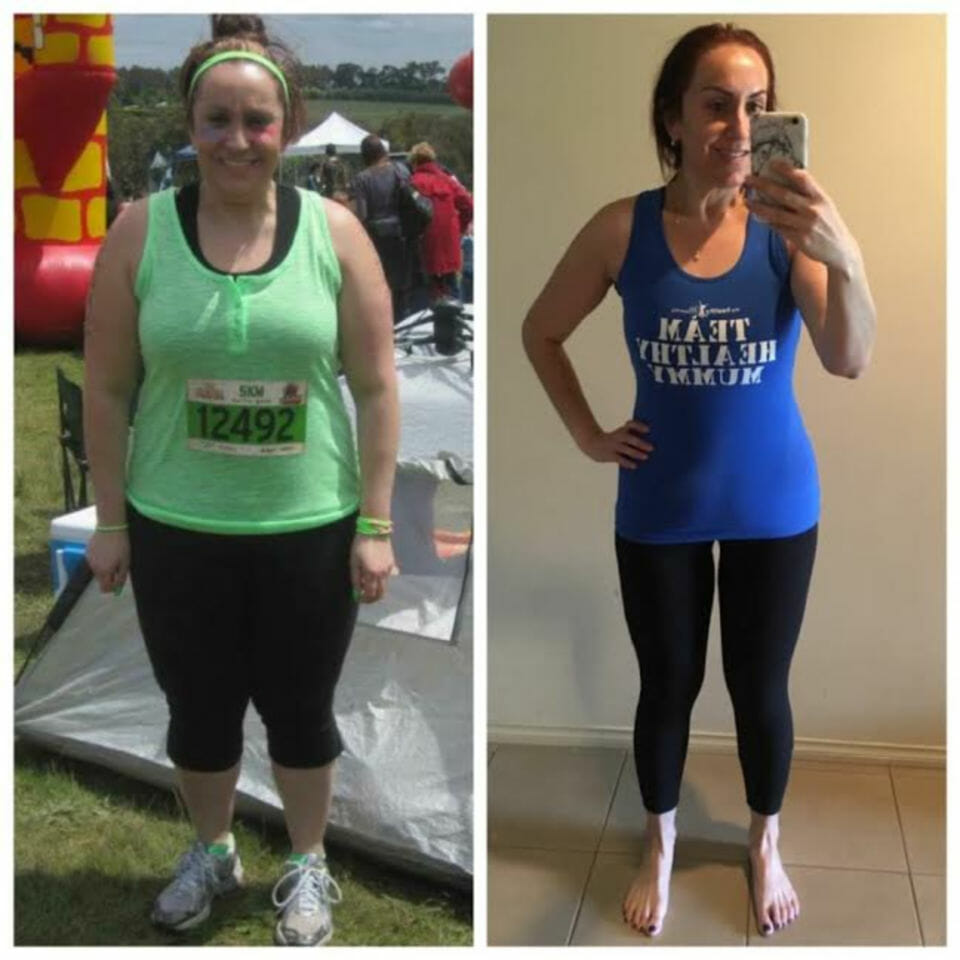 Mandy's story
Mandy says she has always been bigger, even as a child she was known as 'the chubby one'. But as she got older, the cuteness wore off. "I was always an emotional eater. I tried to hide with perfect hair and perfect nails, new clothes and a big old smile.  But, at the end of the day, I was miserable and unhappy with myself. This made me eat more."
Mandy says that her weight spiralled out of control until one day she realised she was 120 kgs and wearing size 26 clothes!  "I have tried EVERYTHING to lose weight, you name the program, the product, the fad, the tablets, celebrity endorsed items etc I have been there and done that.  Whilst some worked and gave me a 10 kg loss, I put that back on (and more) in a month after I stopped because none of it was sensible OR sustainable long term."
"I developed type 2 diabetes and was on eight Metformin tablets a day (terrible side effects as those who have been on it will know). I also had PCOS (which makes it even harder to lose weight – which I used as an excuse too many times)."
Mandy's doctor said that she needed to lose weight or she was at serious risk of a heart attack within the next five years and not be able to have children, "pretty confronting stuff!" she says. This gave her the drive to take control of her life and her health. "I decided I had better shift some of this weight, which I did and my lightest was 82 kgs and size 14 which I was happy with.  I then got pregnant my daughter and put on a whopping 20 plus kilos! "
Finding The Healthy Mummy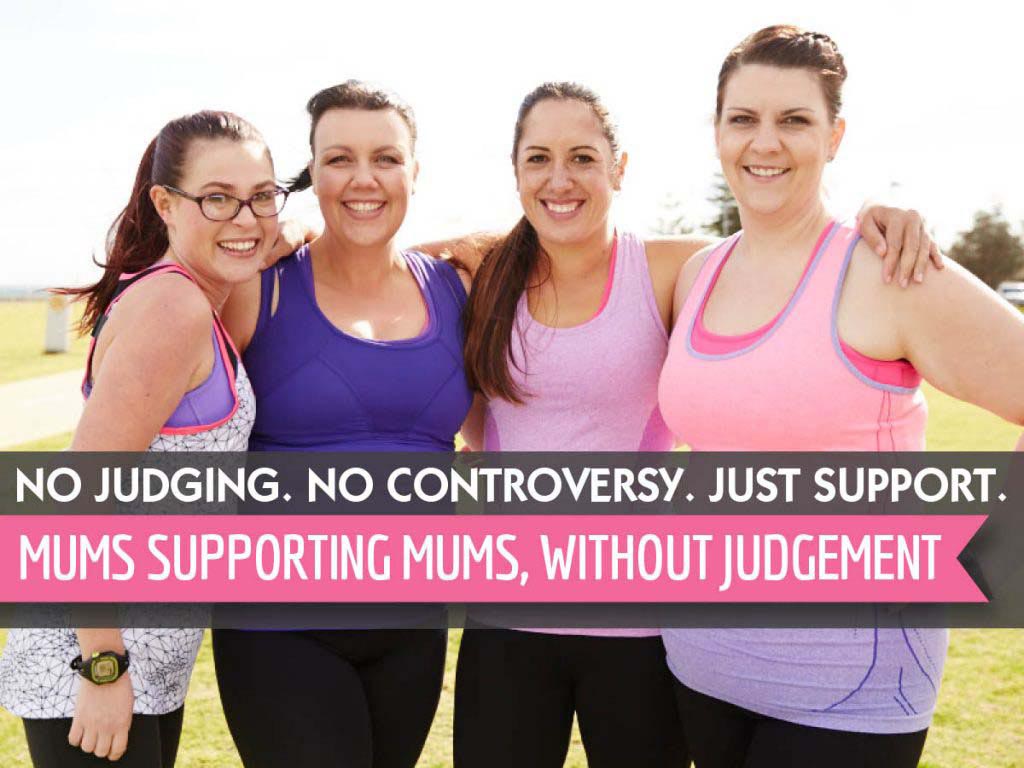 Mandy says that when she fell pregnant with her son, she was super careful to not put on much weight, "I did really well and only put on a total of 10 kgs."  But she says she fell into old habits and suddenly had put on another 20 kilos! "I did not realise that I had gone up to size 18 and was 95 kgs."
One day she says she saw a photo of her son and cried. "Time to get serious and get healthy for myself and for my family," she says.
After 10 months since joining The Healthy Mummy 28 Day Weight Loss Challenge, Mandy says she is now the lightest she has ever been in her life at an amazing 67 kgs and a size 8 jeans! "I am no longer on ANY medication. So aside from the obvious health benefits, I am now saving about $150 a month JUST on medication costs!! I even ran the shorter version of the Melbourne Marathon with my daughter two weeks ago, we go running and work out together each day, we all eat healthily – it is great for some one on one girl time!"
Mandy says her husband now uses the smoothies too and has lost 14 kgs. "My dad who is type one diabetic also started the smoothies.  Not to mention that I have had several friends and family members sign up and all are experiencing fantastic results.  This program really works! I am incredibly passionate about Healthy Mummy because it has changed my life and I will be forever grateful for that."
Favourite things about the 28 Day Weight Loss Challenge and the App!
1. Exercise."I love the workouts, they are flexible and easy to it into a busy day."
2. Family involvement. "I love that I can do them with my daughter – she has mini dumbbells, yoga mat and workout gear."  
3. Recipe Hub.  "I love the recipe hub. I love how I can search my leftover ingredients in the fridge and it suggests healthy and delicious meals for me and the family.
Tips for staying on track during summer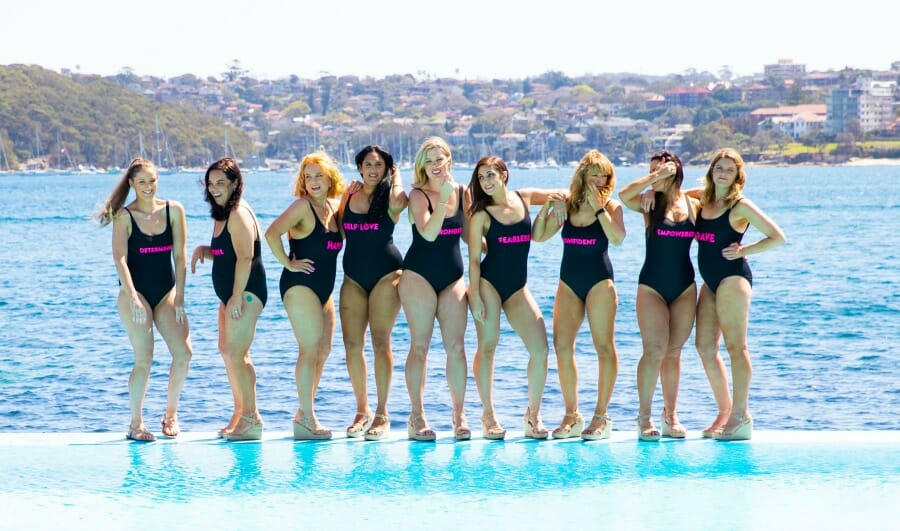 1. Don't give up."If you've have had a bad day, shake it off and let it go – tomorrow is a new day – stop self-sabotaging! Nothing worth doing is easy!"  
2. Track your journey. "Accurately record all your key measurements that the scales don't reflect."
3. Meal prepping. "This keeps you on track, saves you money, reduces waste and most importantly for me – saves time!"
4. Food diary."This keeps you accountable and allows you to understand what works and what doesn't for your body time to help you then customised meal plans that will help you lose weight."
5. Support. Get support from family and friends, get everyone involved, a bit of healthy competition never goes astray! Exercise buddies are also a great idea, especially coming into the warmer months."
Summer goal
Mandy has shared four summer goals
1. Continue losing weight. "I want to lose another 5-7 kg and want to get fitter and tone up as much as possible."
2. Increase water intake. "I realise I need to increase my water intake."
3. New wardrobe. "I want to wear bathers in summer without hiding behind big knee-length board shorts and a baggy tee shirt.  I would LOVE to get into a pair of shorts that don't finish on (or below) the knee."
4. Stay focused. "I need to stay focused and maintain all my hard work – for the rest of my life.  I will continue to rely on the support from the online Healthy Mummy communities.  I WILL get there!"
Thank you, Mandy for sharing your story with us and well done on your amazing achievements!
Are you ready to kick-start your weight loss?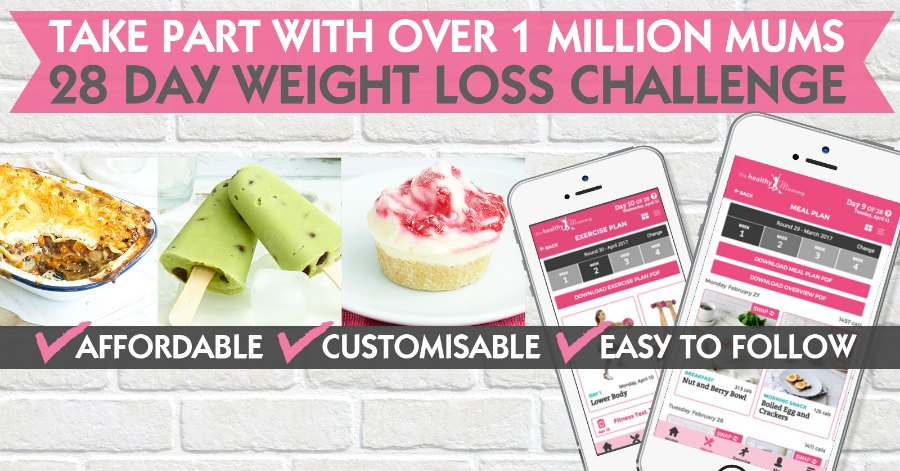 If you are interested in kickstarting your weight loss and want to improve your energy – not to mention – improve your overall health and wellbeing – our 28 Day Weight Loss Challenge is an awesome program to check out. 
Our 28 Day Weight Loss Challenge includes:
28 days of at home exercise routines (no gym needed) – with video instruction
Customisable and breastfeeding friendly meal plans (including a 7 day cleanse)
Time-efficient exercises for busy mums – under 30 mins
Challenge combines Pilates exercises with interval and circuit training (HIIT)
Suitable for basic to advanced fitness levels
Home to thousands of EASY-TO-MAKE recipes!
To learn more about our 28 DAY WEIGHT LOSS CHALLENGE CLICK HERE