This Mum's Weight Loss Has Quite Literally Saved Her Life
Victoria Campbell's weight loss with the Healthy Mummy 28 day weight loss challenges is truly inspirational. She has overcome a number of tough obstacles including severe mental illness caused from low self-esteem, to become a confident, healthy, slimmer and happier mum.  
Here's her story.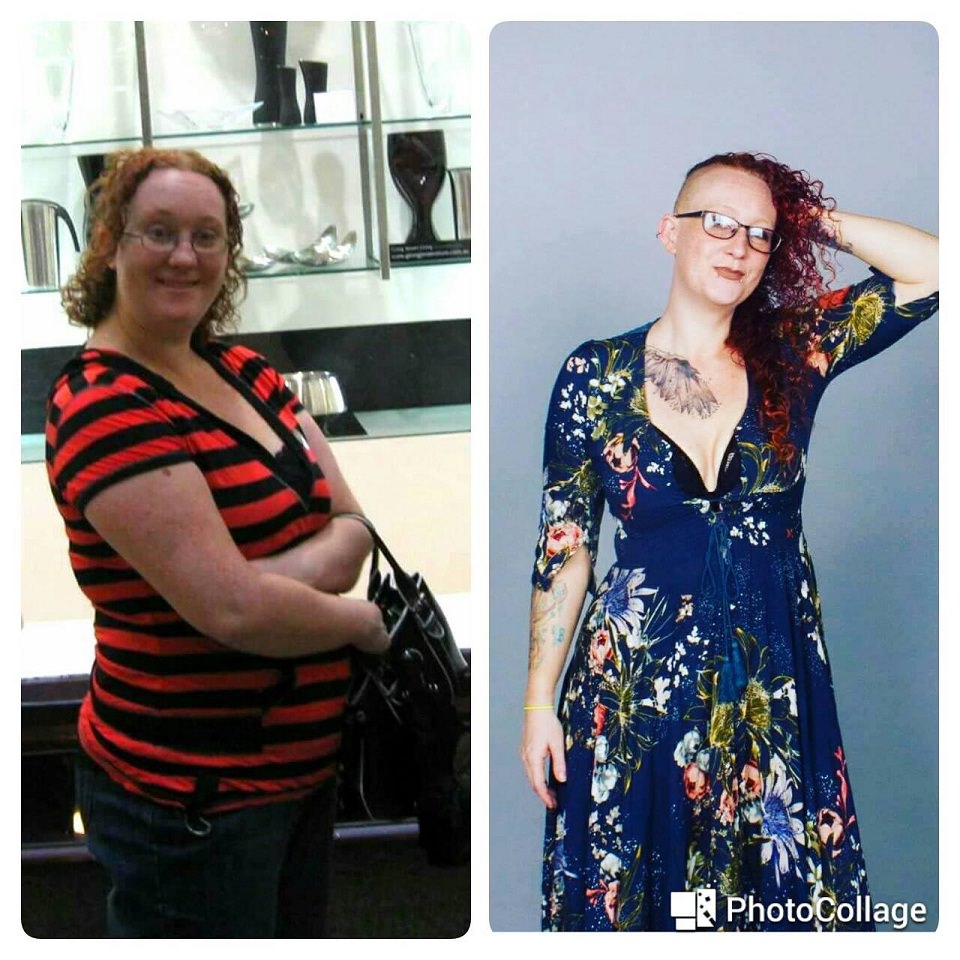 Victoria 'LadyVex' Shared her heartfelt story
"I wanted to share my full story. When I left high school I was already overweight. I had always been chubby, with very low self esteem and zero confidence. I was that ugly ducking who was overlooked and as a result I always over ate, binging on fast food and sugar (yep I would actually eat sugar cubes).
In my early 20s I was diagnosed with IBS (Irritable bowl syndrome) and PCOS (polycystic ovarian syndrome) and that was an ongoing battle for a while along with undiagnosed and untreated mental illness.  It saw me use food as a comfort.
I met my husband who also had an unhealthy relationship with food we would sabotage each others efforts to lose weight. I've tried most diet pills, shakes, plans fads etc and nothing EVER worked. I'd lose a bit of weight but just kept returning to over 90kg.  
Constantly reaffirming the belief that I would always be a big curvy big boned and that I could never be slim no matter how hard I tried.
I had my first child 5 years ago but we really struggled afterwards for numerous reasons. I also had to go through mild fertility issues and miscarriages before having my next two children. I never realised during this period of motherhood how much of a beating my mental state would take.
I became a shell, with no hobbies or interests and I was severely depressed and withdrawn. My eldest child was diagnosed with ASD two years ago and this went on to  triggered a severe mental breakdown.  I became suicidal, which resulted in a  two month hospital stay where I was diagnosed with depression, anxiety and borderline personality disorder.
A year ago I reached that snap moment when I knew I needed to change my lifestyle and my health became the most important thing for a while.  I had to put me first before it became too late.
I signed up to the Healthy Mummy 28 day weight loss challenge and started drinking their smoothies.  The results haven't been quick and I've had more hospital stays.  My illnesses mean weight loss will never be instant.
However the healthy mummy has taught me that slow and steady weight loss is healthy weight loss.
The AMAZING Healthy Mummy Community has kept me going slowly and steadily.  Changing my life and that of my family, and quite literally saving my life.
I am a very different person now, I'm healthy and fit, I'm social, I love exercise and sport, I'm outgoing and confident and most of all I'm Happy."
Thank you so much for sharing your incredible and inspiring story with us Victoria. We're very proud of you.
If you'd like to join the 28 day weight loss challenge, you can do so HERE.