Toddler Battles For Her Life After Being Struck Down By Flu
A three-year-old is waiting for a life-saving heart transplant, after she contracted a rare form of flu.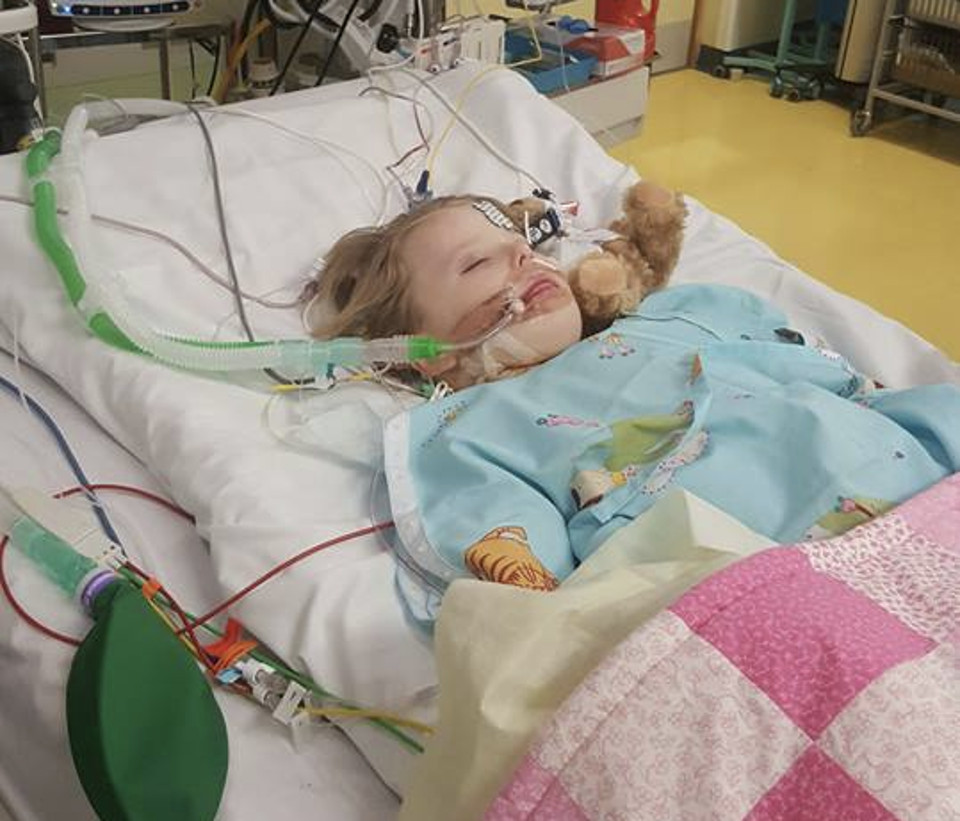 Ivie Boulton's friends are now rallying around her family as they face huge medical bills to save their little girl.
Flu Turns To A Fight For Life
British toddler Ivie became sick on January 24, with her parents taking her to the doctor after she was sick overnight. Family friend Kayleigh Harris explains that Ivie's  feet and fingers went blue and she became very drowsy. After being taken to the doctor, the little girl was rushed to hospital.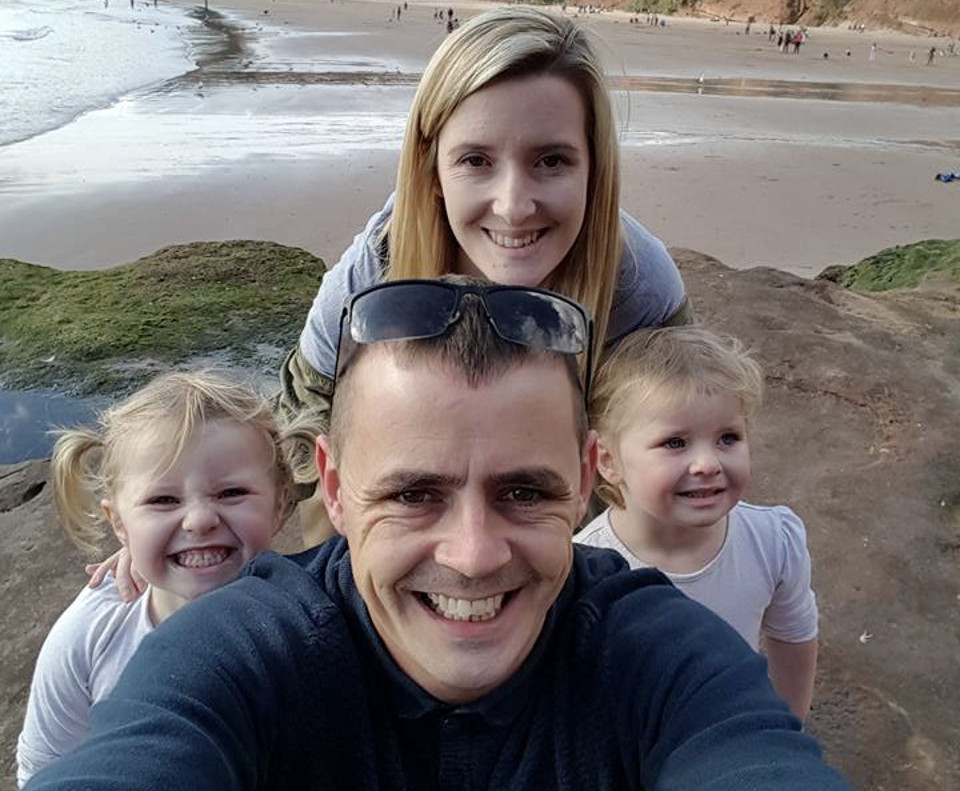 Fluid was found around her heart, and while she was in surgery, Ivie went into cardiac arrest. Ivie's mum Scarlett told the Gazette the medical team saved her daughter by massaging her heart.
"I was numb for the first few days, it was a nightmare that I could not wake up from," Scarlett said. "Every day is life or death, with results of scans coming back almost daily on her heart, lungs and brain."
It's understood a rare bout of flu triggered the virus which caused the infection that damaged her heart.
Scarlett and husband have three other children, including Ivie's twin sister Grace, and are now faced with waiting for their daughter to undergo a heart transplant.
"If her heart could fix itself it would be a miracle, but they have said it is a long shot," Scarlett explained. "Right now, we are just hoping her lungs can recover. They have said that if they don't improve, as they can't do lung transplants on someone that young, there will be nothing more they can do."
Family Facing Financial Burden
A gofundme page has been set up to raise money for the family.
"Gavin and Scarlett are a wonderful couple who live for their children and their family – The very last thing they need at this incredibly difficult time is the added stress of financial burden," said Kayleigh.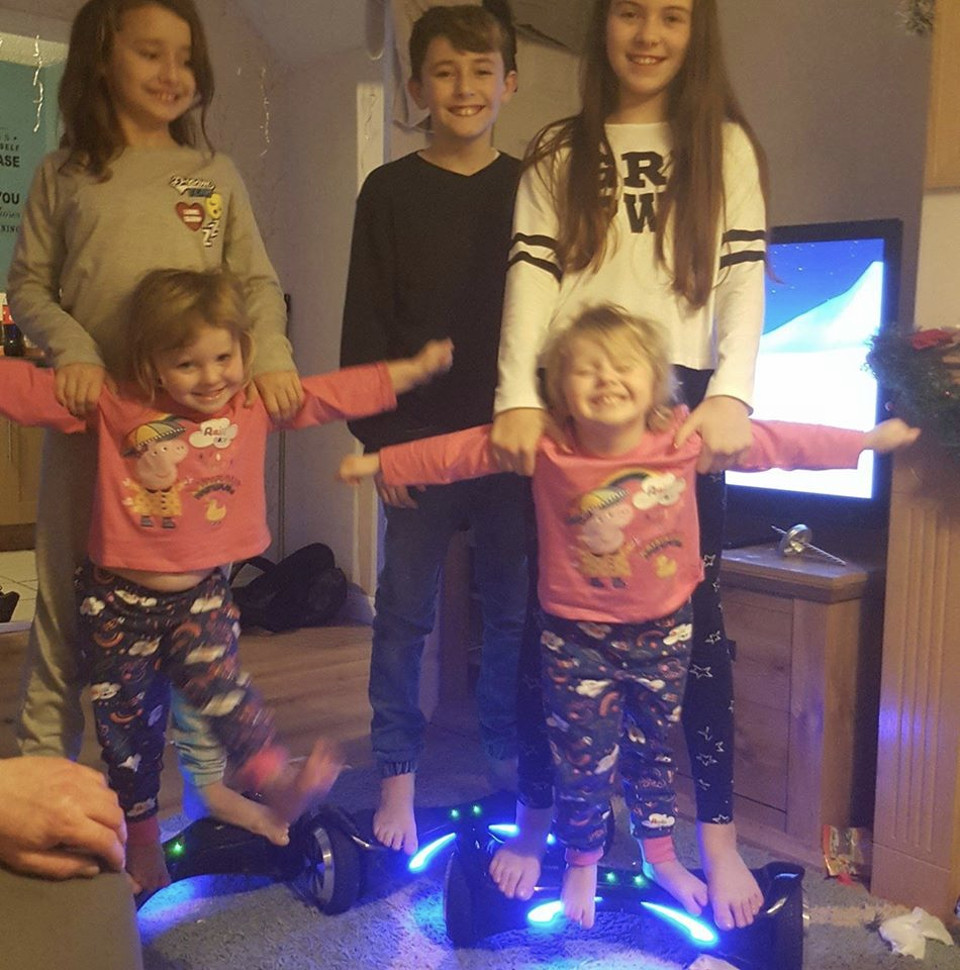 "They are looking at a hospital stay of six months plus in London away from family with no resources or income – both of them previously self employed need to be there for Ivie. They have three other children who are being cared for by Amie, Scarlett's sister who is giving up her job, and though a single parent to two young children, to care for Kyla, Lexus and Grace whilst their parents stay with their desperately ill daughter."
The latest update is that Ivie is continuing to fight, and overcoming many hurdles. We're sending our best wishes to this courageous family.
For more information and news on the latest medical breakthroughs relating to kids health, click here.
*Images courtesy of gofundme*