Uh oh. Attention mums and dads. There has been a recall on a popular baby bassinet.
Here is what you need to know.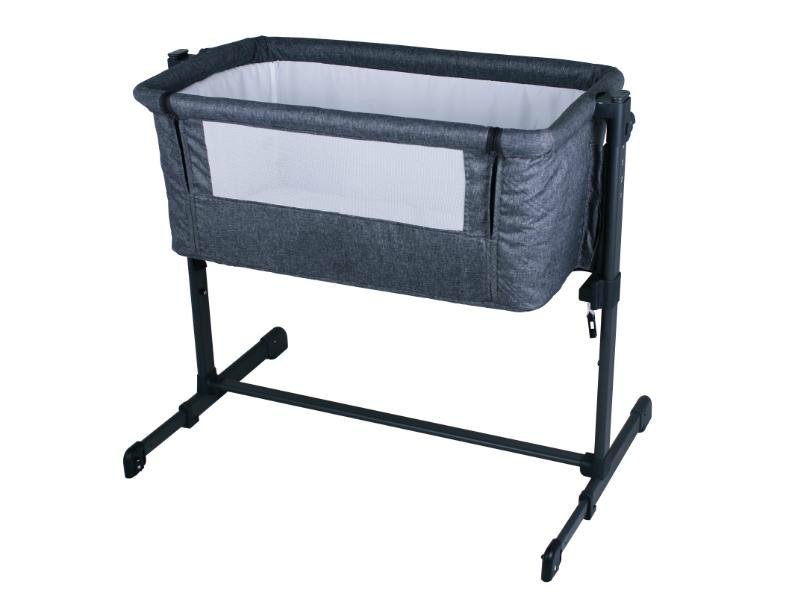 Attention parents: There's been a recall on a popular baby bassinet
Childcare Snuggle Time Co-Sleeping Bassinet, sold exclusively at Baby Bunting, have issued a warning to parents who may have purchased the model to check if their model's mattress base leans slightly to the left.
If this is the case, infants may roll on to their stomachs in their sleep which breaches safe sleep guidelines to prevent SIDS.
The details
Model number: 036310-356
Design: Storm Cloud
Barcode number: 9314824024786
The product was sold at Baby Bunting between May 2017 and September 2018.
The statement says there have been NO reports of injury, but they urge consumers to test their unit. They also note not all units are impacted, so it is vital that you assess.
How to check your bassinet
1. Ensure the Bedside Sleeper is on an even and level floor
2. Remove the mattress from the bedside sleeper
3. Remove the base board and mattress from the mattress cover
4. Place the base board back to the position inside the sleeper where the mattress would usually lie
5. Place a round object (e.g. a pen, a small ball) in the middle of the base board and observe whether it rolls freely to one side. Alternatively, use a spirit level if you have one.
If you believe your product is not level you can contact the distributor and receive a replacement mattress cover to ensure the base lays flat, as intended.
For more information customers can contact the distributor by phoning 1800 656 743 Mon-Fri 8:30am-6:30pm or via email at: [email protected]
Healthy Kids and The Healthy Mummy
For more Healthy Mummy articles relating to children's health, you can read our archive of articles here.
To keep up to date with kiddie-related health news, kid-friendly recipes and general updates follow our Healthy Mummy Healthy Kids Facebook Page.