Can you believe we are headed into the FINAL WEEK of the Jan  28 Day Weight Loss Challenge? And goodness – WE ARE SO VERY PROUD of your progress!
Still, there is one week to go! So, get ready to smash your weight loss goals ladies! We have loved seeing all the RESULTS that you've achieved so far! Let's keep it up!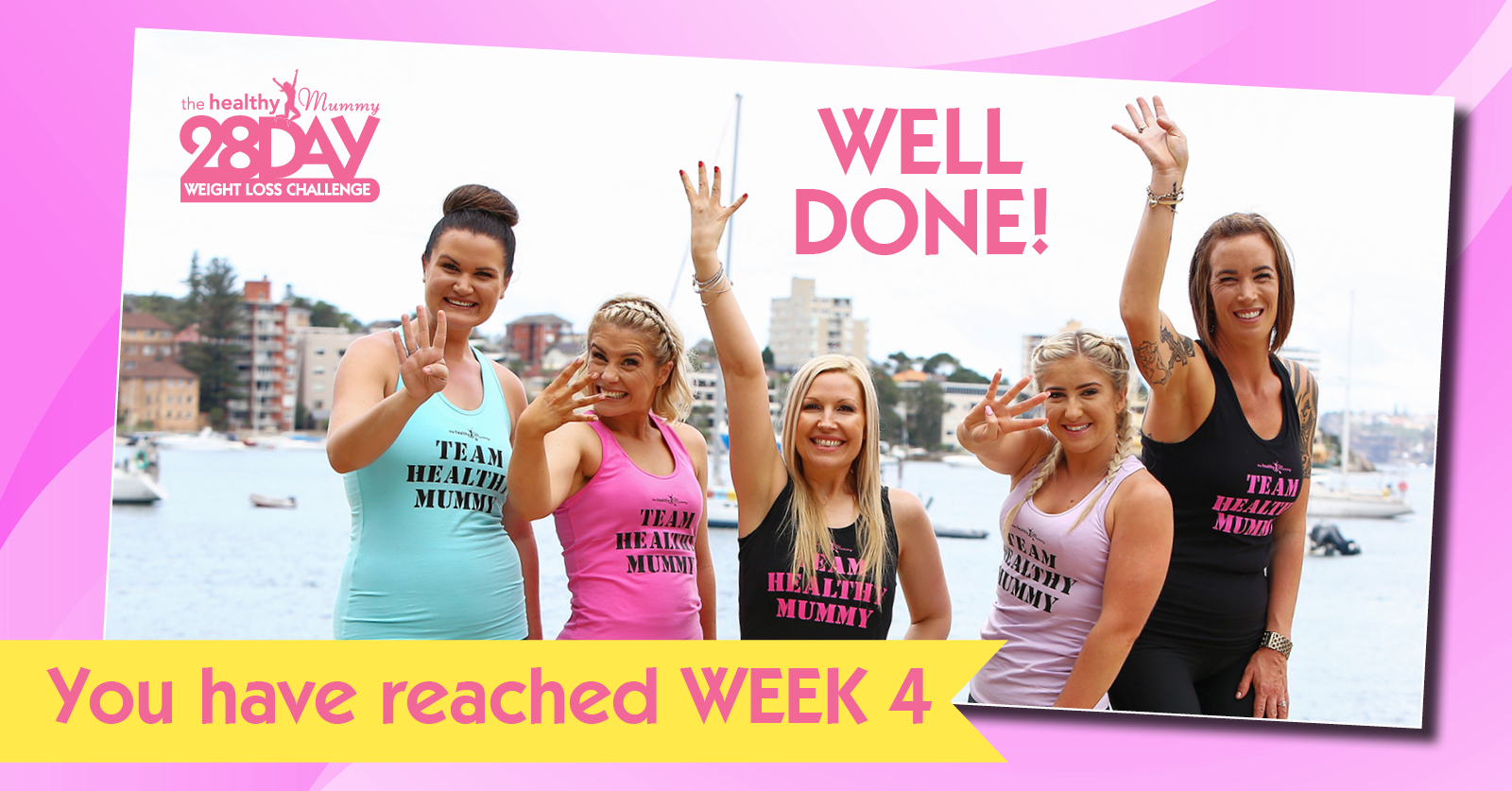 You are nearly there ladies – let's stay on track in week 4!
You are almost there ladies and you are all doing a FABULOUS job! To stay on weight loss track be sure to remember and ACTION the following:
1. Remind yourself you are doing fabulously!
Make sure you hold yourself accountable for each good thing that you do throughout the week. If you make a note of your progress or the positive things you do, there's more reason to feel motivated to do it.
2. Set goals
As it's the last week on the DETOX and SHRED Challenge, it's a good time to make some mini goals to end your month with a bang. It could be anything from making sure 5 out of the last 7 days are filled with healthy meals, to exercising 6 times this week for at least 30 minutes.
3. Squeeze in Squats – anywhere, ANYTIME!
Move your body with incidental exercise! Squat while doing the dishes or laundry, calf raise while washing dishes. Bad weather means you can take advantage off the 28 Day Weight Loss Challenge APP and always have exercises available any time anywhere.
4. Don't forget to meal prep!
Meal prep. This will prevent you from making bad food choices.
For more meal prep tips, CLICK HERE.
5. Check in
Checking into the Facebook Support Group and following what the Healthy Mummy MOTIVATING MUM CREW AND SUPPORT SQUAD are doing is also great for motivation and accountability.
6. You can do it
Just believe in yourself! You can achieve anything if you simply put your mind to it!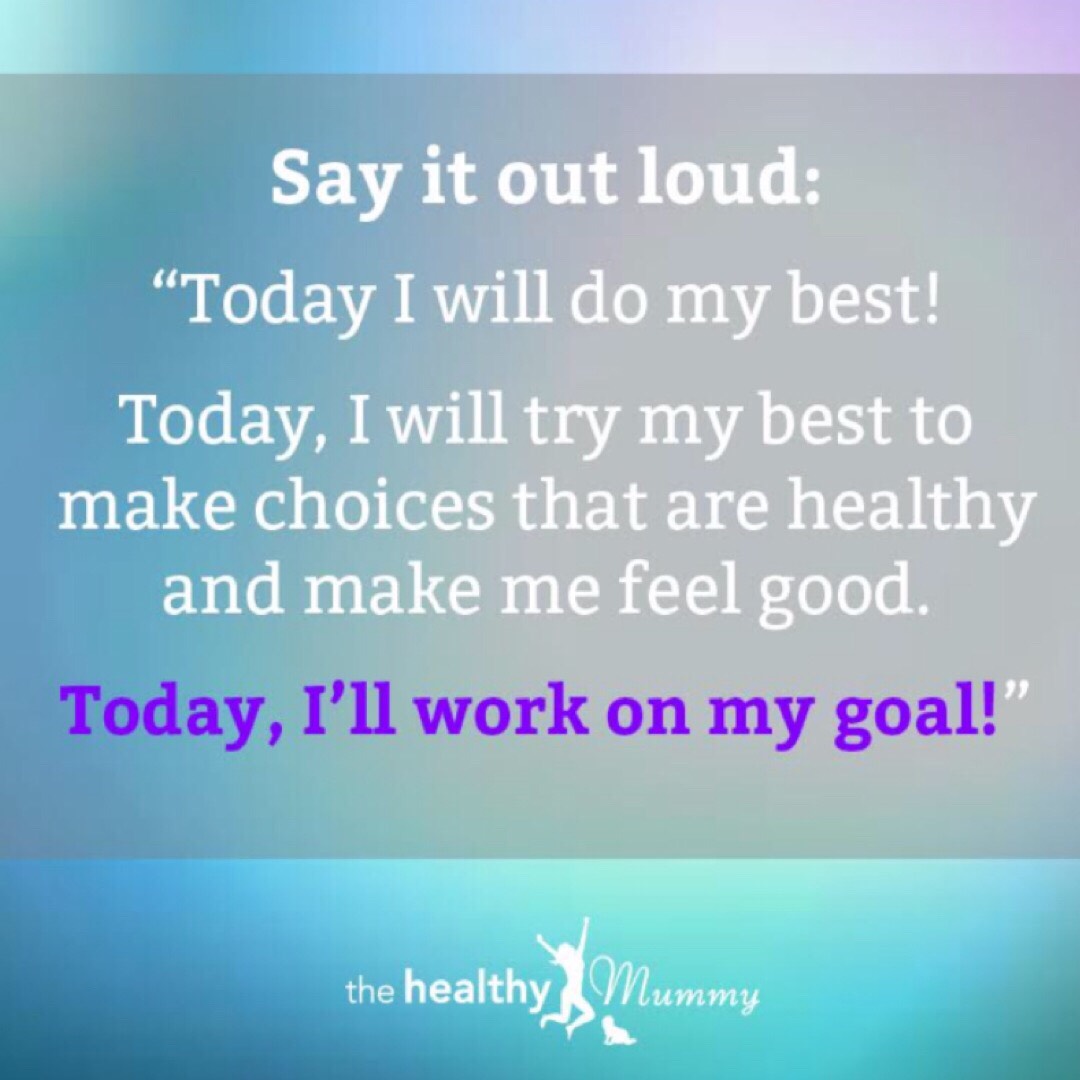 How to eat healthy meals on a budget
Towards the end of the month – you may be feeling a little tempted to try new foods to mix things up and or may be eager to save some extra dollars for that pair of Nikes you have been eyeing off in the shop to reward yourself with for hitting your monthly goal!
So, here are some easy tips to follow to ensure you can enjoy budget friendly, healthy meals:
1. Plan your meal
When you plan your menu for the week, to make it even healthier on your wallet, you don't have to pick a different menu item for each meal. Having the same breakfast during weekdays and then alternating on weekends can not only make your meal planning more affordable, but the preparation is also greatly reduced.
2. Repeat lunches
Same goes for lunches and dinners: plan to make the same meals more than once during the week so you can buy and cook in bulk.
3. Plan around your plans
Another tip when planning your menu for the week, is make sure you plan your meals around your schedule. If you work late on Mondays, this is not the night to make a double batch of lasagne!
4.Swap ingredients
Swap ingredients to suit your budget or what you have available e.g. if a salad recipe says to use rocket leaves but you have some mixed lettuce leaves on hand, don't buy the rocket especially, you can easily swap it for the lettuce you already have.
5.Opt for frozen
You can also swap fresh fruit and veggies for frozen or fresh herbs for dried, for an easy way to make healthy eating budget friendly.
Well ladies! Only a couple of days to go.
Keep going ladies. Push yourself, get determined and chase those results! And remember every day counts!