Another month nearly over, and another Challenge nearly complete. Can you believe it is week 4 of the October – Belly Busting – 28 Day Weight Loss Challenge? It seems time really does fly when you are having fun (and smashing personal goals).
This month has been HUGE for mums on the Challenge. In week 1 we launched the new Core Workout Videos (found under the exercise tab in the 28 Day Weight Loss Challenge App) and we have seen incredible, incredible tummy transformations on our Private Healthy Mummy Facebook Support Group. 
With only one week to go on the Belly Busting Challenge – there is no time to slow down. Rather, this week, we encourage you to PUSH yourself harder than before. 7 days left! You can do it ladies.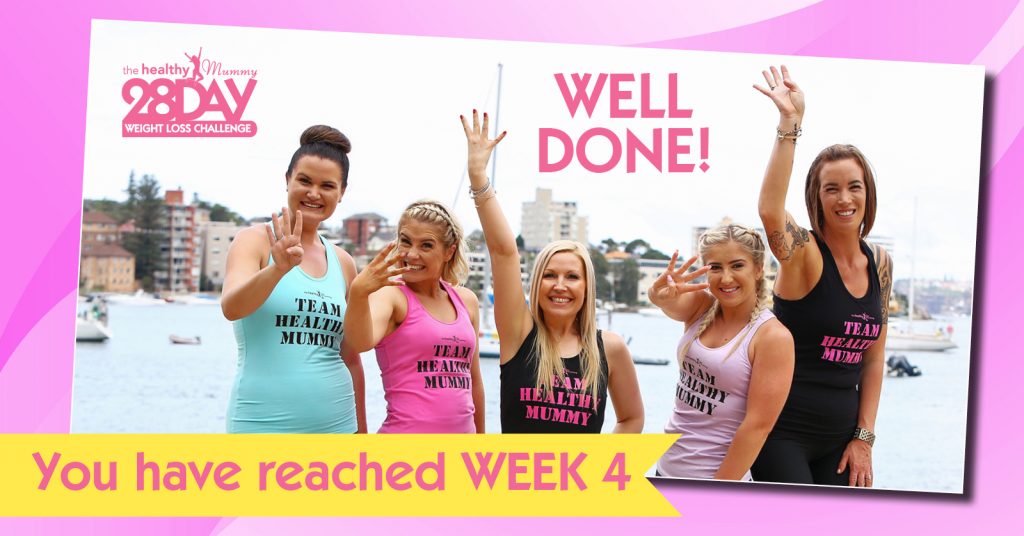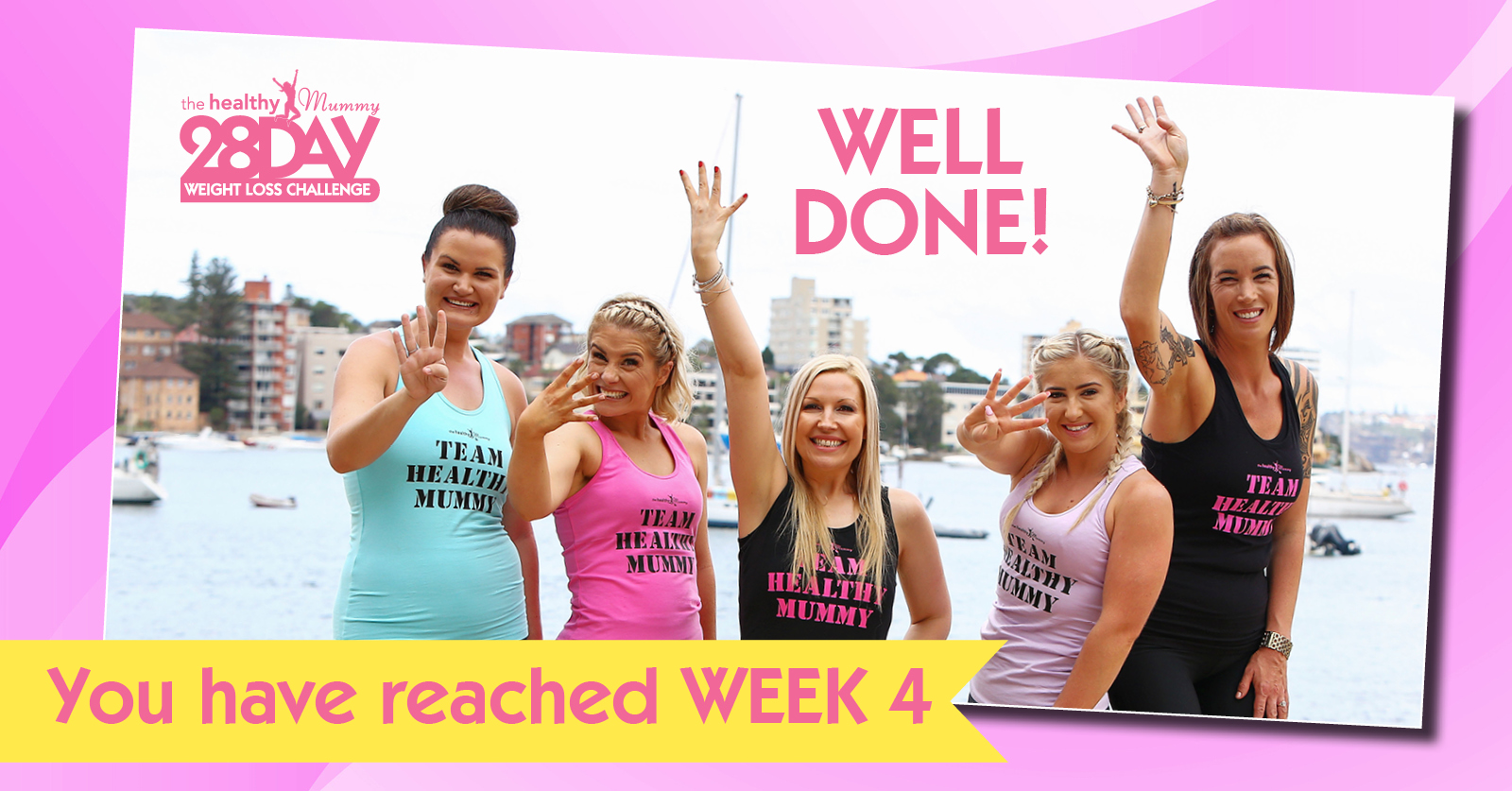 Your week 4 guide to the BELLY BUSTING CHALLENGE
To help you prepare for this final week on the October 28 Day Weight Loss Challenge this blog will outline:
4 recipes we can't WAIT to try on this week's meal plan
Outline how stress can ultimately cause you to gain weight
Why this is the time to take another progress pic
What to expect in next month's Challenge
x4 meals we can't WAIT to make this week
This month, we have seen some AWESOME and DELICIOUS recipes from the 28 Day Weight Loss Challenge meal plan come our way. It's just a bonus they are designed to keep our tummy's feeling flat, healthy and happy!
This week however, we are particularly excited to tuck into:
Grilled Pear with Spiced Cottage Cheese and Almonds – A warm spiced breakfast to kick start your day and your metabolism working at its best.
Roast Vegetable Salad with Balsamic Yoghurt Dressing – A delicious warm vegetable salad with a creamy balsamic yoghurt dressing.
Papaya with Nuts, Seeds and Date Yoghurt – A fruity yoghurt with a crunchy twist. If papaya is unavailable substitute with a fruit of your choice.
Cauliflower, Egg and Cashew Stir Fry – This simple vegetarian stir fry will tantalise your taste buds and load you with nutrients to keep you burning calories for longer.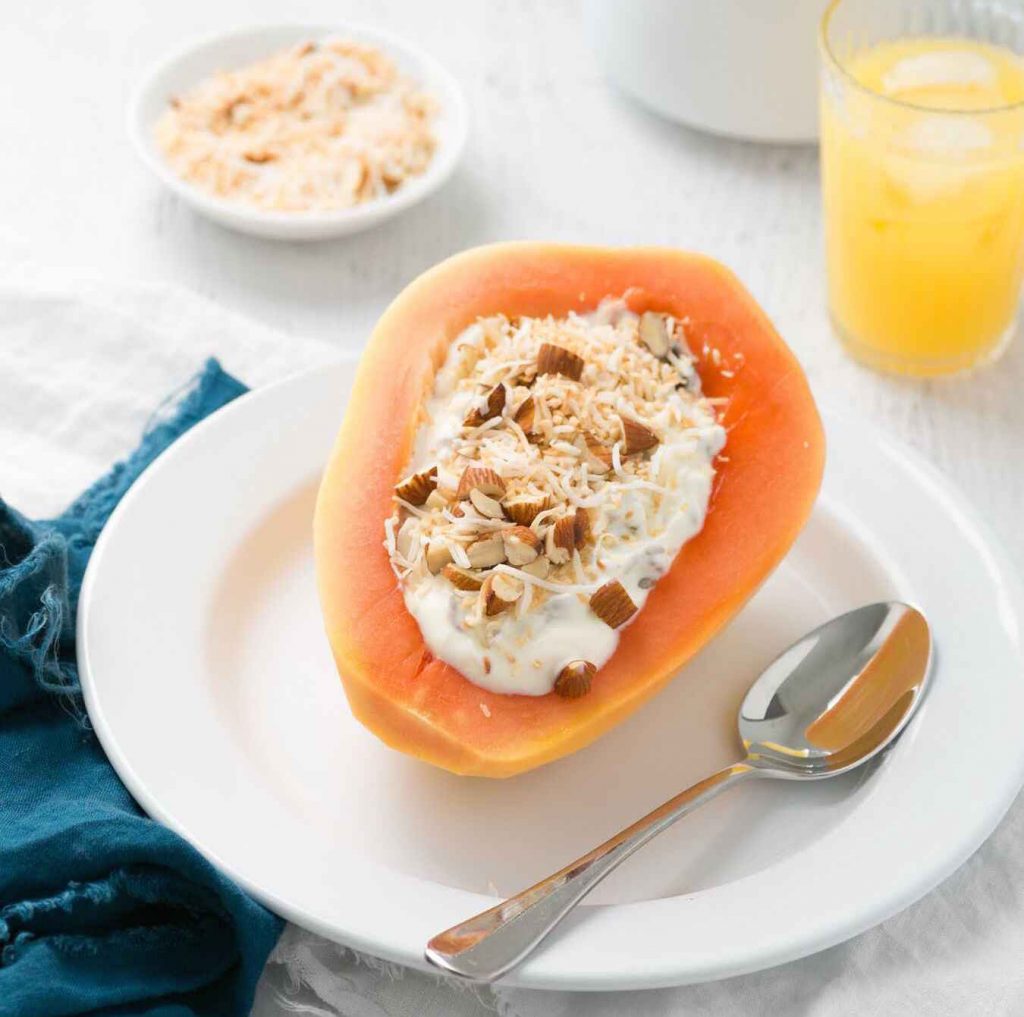 Stress and belly fat
Do you have stubborn belly fat that just won't shift as much as you would like DESPITE exercising more, eating better and drinking 2plus Litres a day? Stress may be to blame!
When we're stressed, the stress hormone cortisol is chronically elevated, and this turns our bodies into fat storing machines.
This is because elevated cortisol levels increase the activity of the major fat storing enzyme – lipoprotein lipase (LPL).
Cortisol also makes the body more insulin resistant. This means the body will need to release more insulin to get the job done. This can lead to greater fat storage, and the slowed release of fat will also be worsened.
Reducing your stress
The good news is, by reducing your stress levels, you can prevent this build-up of cortisol within your body that causes cravings for bad foods – and so reducing your stress could mean that you actually eat more healthily, which is good for weight loss and for general health.
To reduce your stress levels, try meditation or deep-breathing techniques. You could even give our Mind.Body.Breath Sessions on the 28 Day Weight Loss Challenge App (under the exercise tab) a go.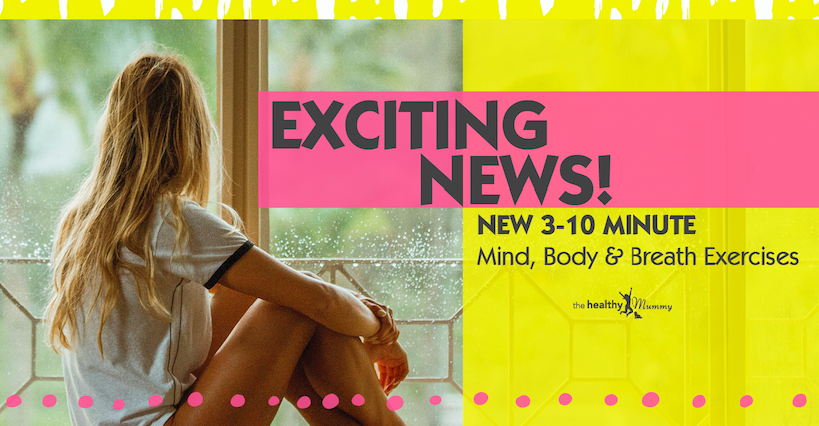 Both of these can help you to relax and become generally less stressed, helping you to feel calmer and less anxious during stressful moments.
If you feel like you are unable to deal with your stress alone, or you have tried stress busting techniques without any results, speak to your doctor for advice.
You may also be interested to check out this blog 5 reasons you may NOT be losing belly fat.
Comparing Results
This week, make a promise to yourself to take a NEW progress pic!
Compare this pic to when you first joined The Healthy Mummy programs and the October Challenge! We all know that the scales don't always tell us how much our body composition has changed. Pics however are fabulous to keep track of physical changes (and to provide us the motivation to keep on keeping on).
And if you wanna share your incredible transformation WINS with the rest of the community – upload this pic to our Private Healthy Mummy Facebook Support Group. 
We also recommend having a squizz at your Fitness Test results. Have a look at how much you have improved over the last 28 days.
If you haven't improved your Fitness Test results as much as you would like, ponder on what you can do to help better your results. For example, to help with core strength you may want to include a Core Workout Video Workout every other day at the end of your typical daily exercises.
The ENERGY BOOSTING Challenge starts next week
Busy mums have it tough! We're looking after the kids, often fitting in a job, managing the house, trying to prepare healthy meals, keeping everyone in check and all of this is often done with little sleep!
No wonder we put ourselves last and are often low in energy.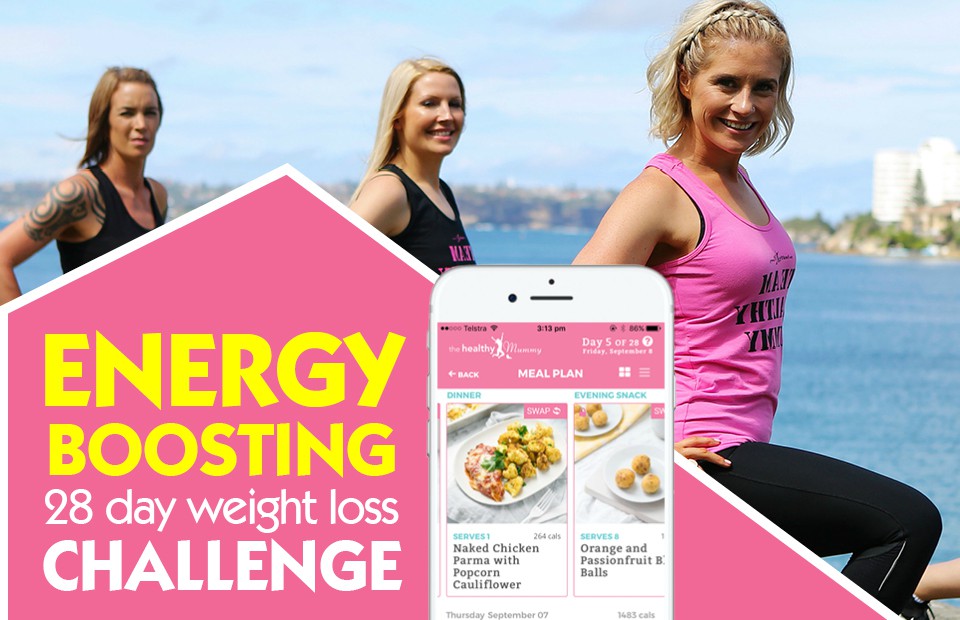 The November 28 Day Weight Loss Challenge is all about increasing energy to give you the pep up you need to ensure you can fit in important time to work on your healthy lifestyle goals.
The Challenge is focused on meal and exercise plans that will ensure you're eating healthy food, loaded with energy boosting ingredients and nutrients, plus enabling you to fit in regular, easy to achieve exercise.
If you haven't already, you can sign up to the ENERGY BOOTING CHALLENGE HERE.
What our Challenge entails for new comers:
28 days of at home exercise routines (no gym needed) – with video instruction
Customisable and breastfeeding friendly meal plans
Time-efficient exercises for busy mums – under 30 mins
Challenge combines Pilates exercises with interval and circuit training (HIIT)
Suitable for basic to advanced fitness levels
Home to thousands of EASY-TO-MAKE recipes!
To find out more on the 28 Day Weight Loss Challenge click here.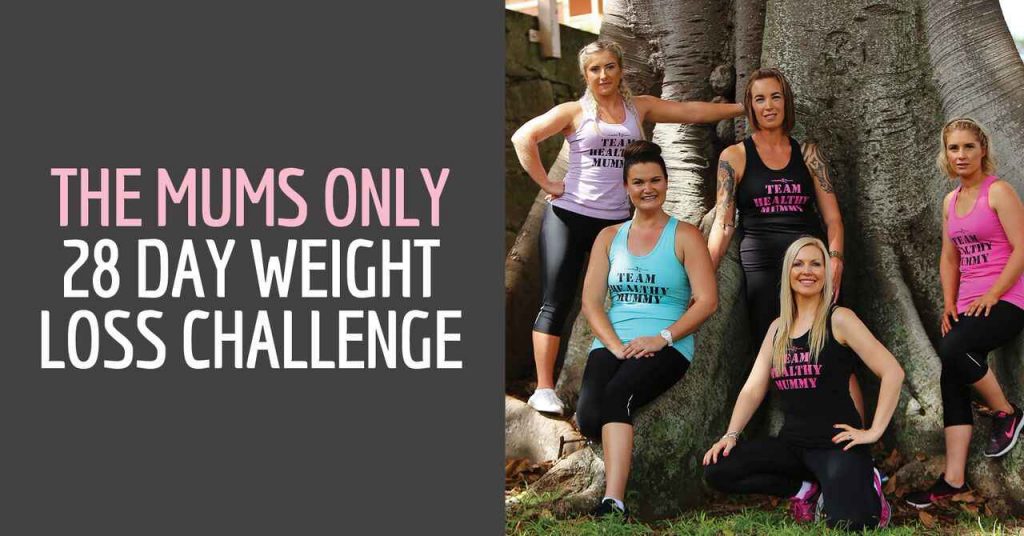 NEXT CHALLENGE STARTS SOON!