How to get the most out of mince PLUS 20 mince recipes (that aren't spaghetti bolognese)
Mince meat is such a family meal staple but sometimes it's hard to not feel just make the SAME mince meals each week.
Mince meat is such a family budget meal staple but sometimes it's hard to not just make the SAME mince meals each week – like spaghetti bolognese, which is always a favourite.
In fact, you don't just have to use beef mince in your meals. You can use lamb, chicken, turkey and even kangaroo – which is very lean and tasty.
Thankfully, we have THOUSANDS of mince recipes on the 28 Day Weight Loss Challenge for you to jazz up your weekly meals. Below are 20 beef mince recipes to get you started….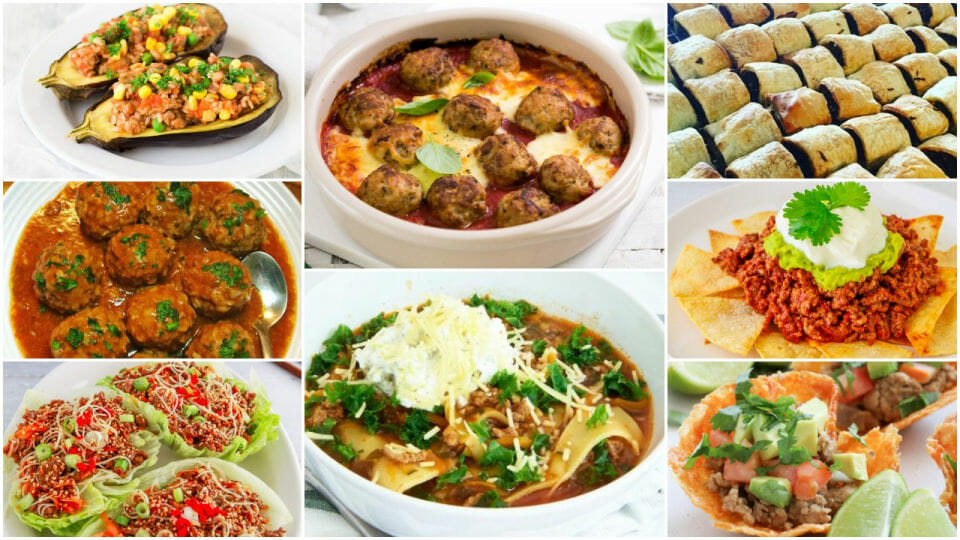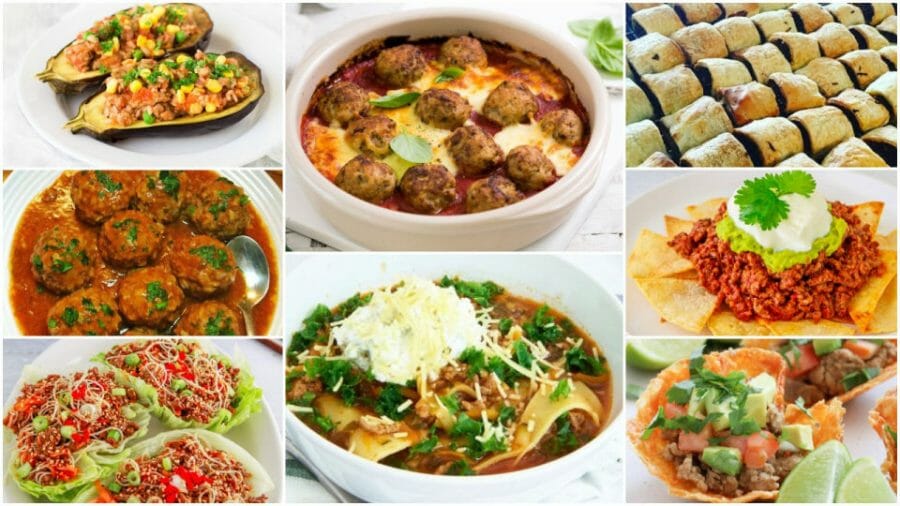 What's ACTUALLY in mince, and which one is better for you?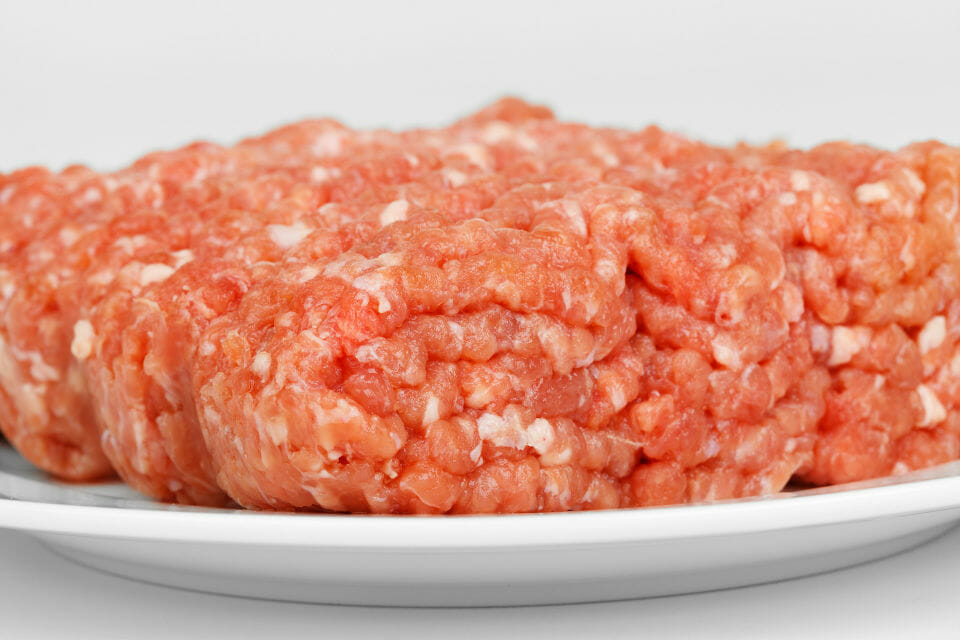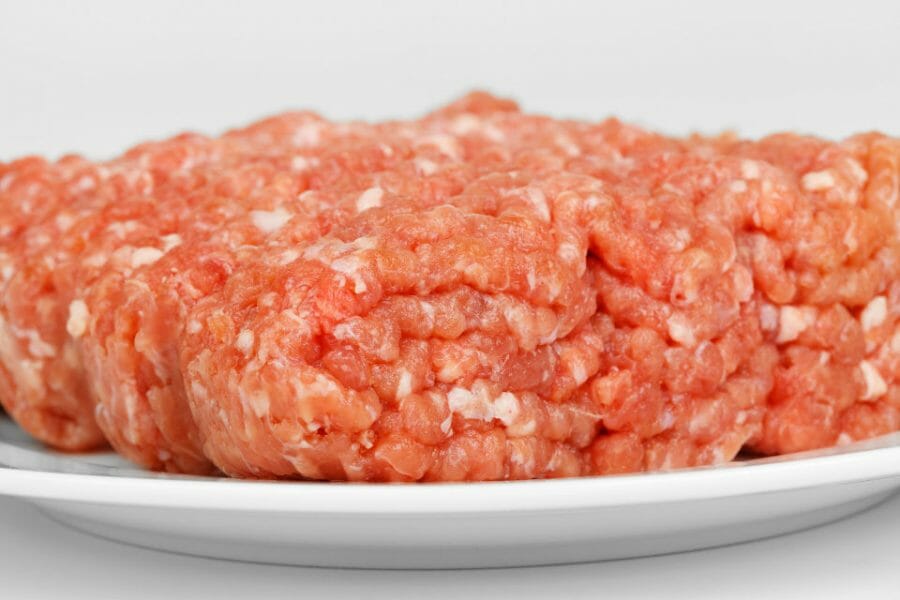 If you think mince is just a budget cut of meat with very little nutritional benefit, think again! Mince is such a versatile way to get more goodness into your diet – so we consulted the experts to find out how to choose.
20 mince recipes from The Healthy Mummy's Challenge app
If you're stuck in a spaghetti bolognese rut when it comes to mince, we can help – here are some YUMMY and healthy mince recipes from our 28 Day Weight Loss Challenge.
Not only are they delicious and nutritious, but the whole family will love them!
1. Beef San Choy Bow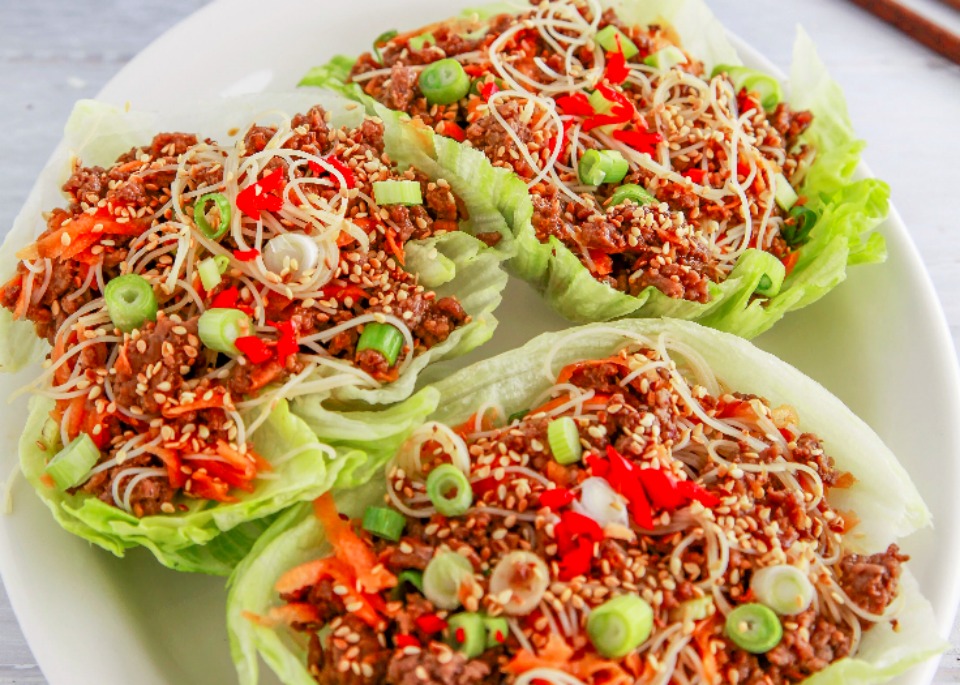 390 cal
This Bolognese mince will become a family-friendly recipe as well as one you love. It tastes as good as it looks and packs in some healthy fresh veggies too.
2. Sweet Potato Shepherd's Pie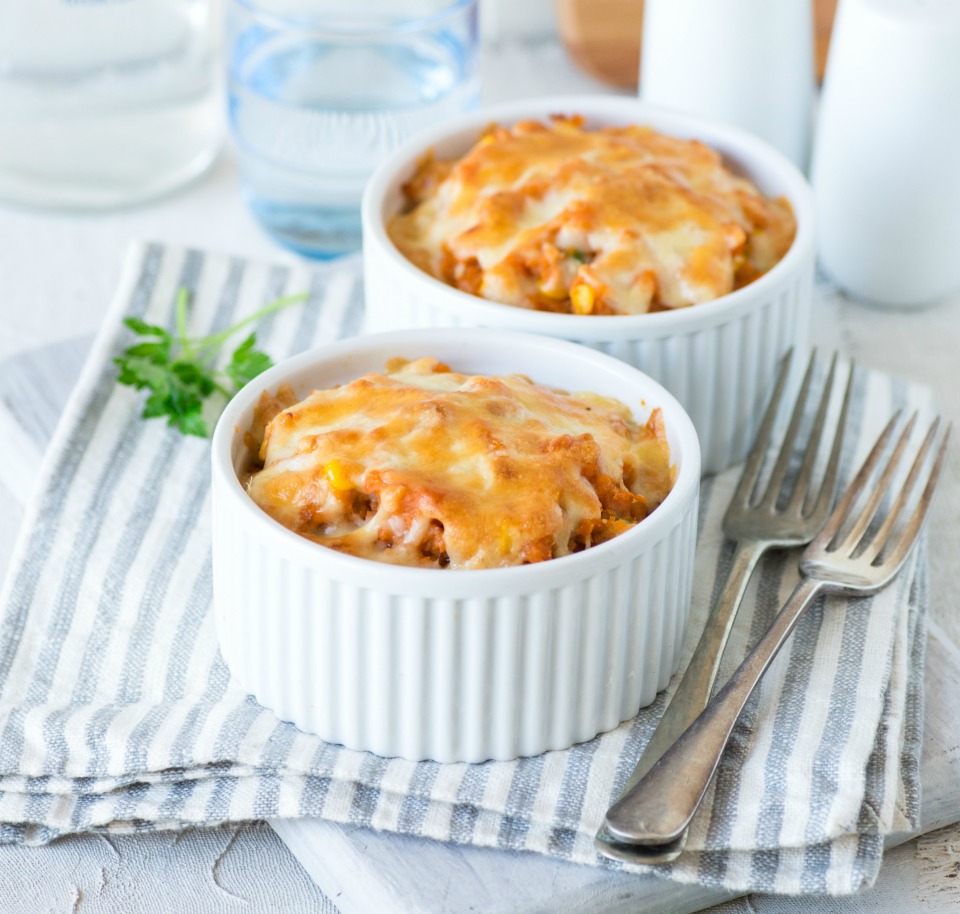 365 cal
Never has there been a better way to dress up leftover mince and whatever veggies are left in the bottom of the crisper.
3. Kangaroo Koftas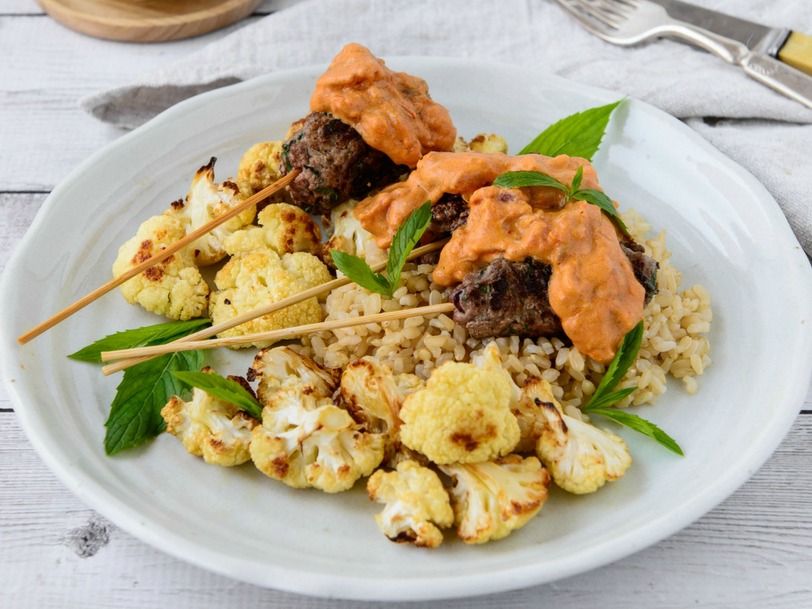 442 cal
The rich savoury flavours of these kofta, perfectly seasoned with herbs and complimented by the creamy Masala makes a deliciously different dinner the family will love.
You can easily switch the kangaroo mince for lamb or beef if you prefer.
4. Spicy Stuffed Capsicum 
390 cal
Filled with fibre, antioxidants, iron, vitamin c and protein, this low calorie meal delivers many nutritional benefits at the same time as being incredibly tasty!
5. Dad Friendly Beef Burgers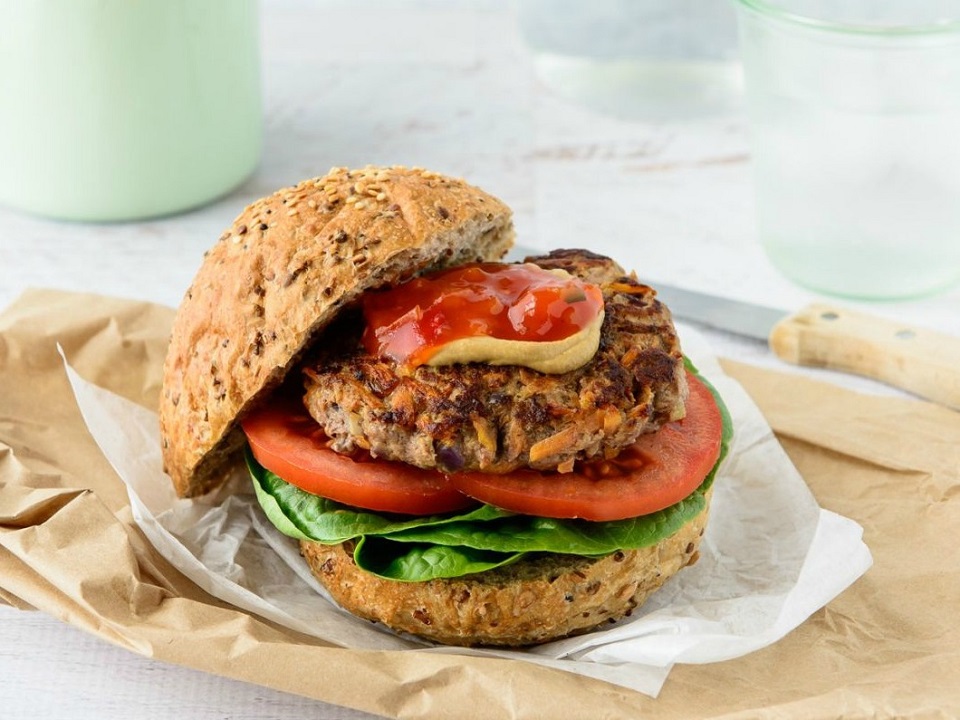 317 cal
Everyone loves a tasty burger, and this one is so quick and easy to prepare that the kids can help. Customise the fillings depending on your tastes.
6. Chilli Beef Dumplings  
360 cal
These healthy boiled dumplings are tender little parcels that just melt in your mouth.
7. Cheesy Chicken Meatloaf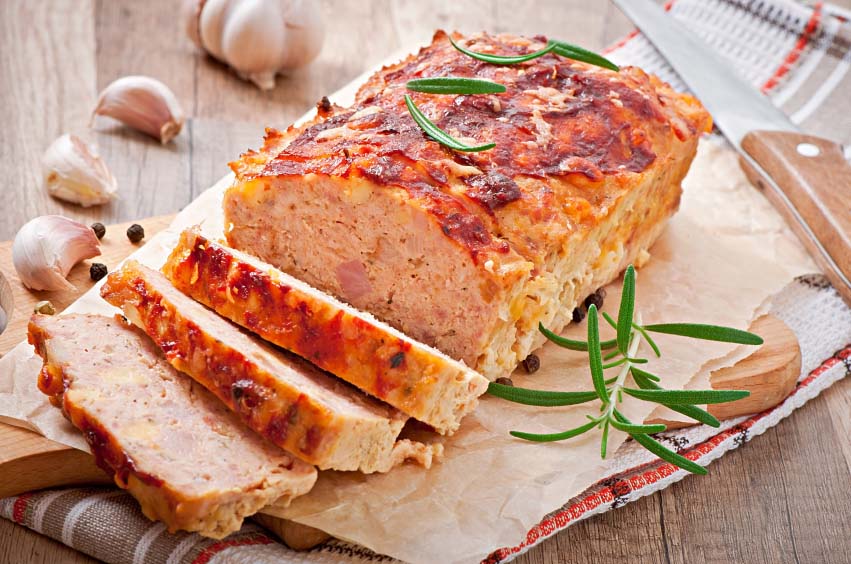 275 cal
This mildly-flavored, tasty meatloaf recipe creates a great budget-friendly meal that is simple to make after a busy day.
8. Mini Meat Pies  
269 cal
It's a popular one for a reason – it's not only delicious but simple too.
Serve with some homemade wedges and salad for a hearty dinner for the whole family.
9. Eggplant boats stuffed with veggies and savoury mince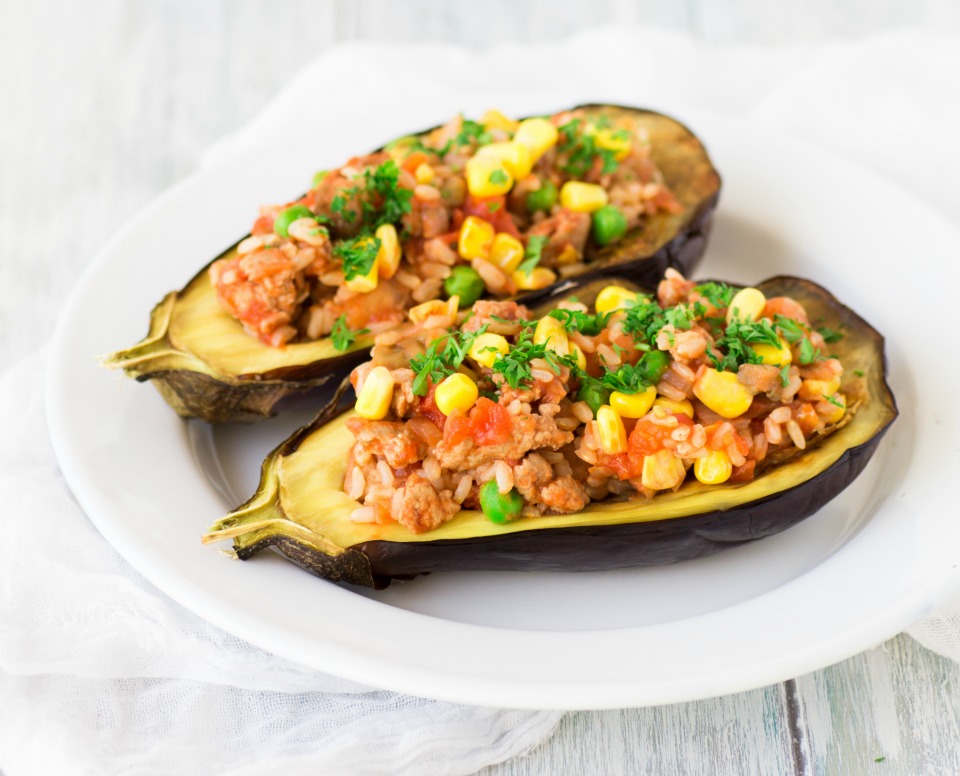 Enjoy mince, vegetables and rice stuffed into eggplant boats for a nutritious and easy to prepare meal. Feel free to use any mince that you prefer – turkey, beef, lamb or chicken will all work well.

Get recipe here.
10. Slow Cooked Porcupine Meatballs Recipe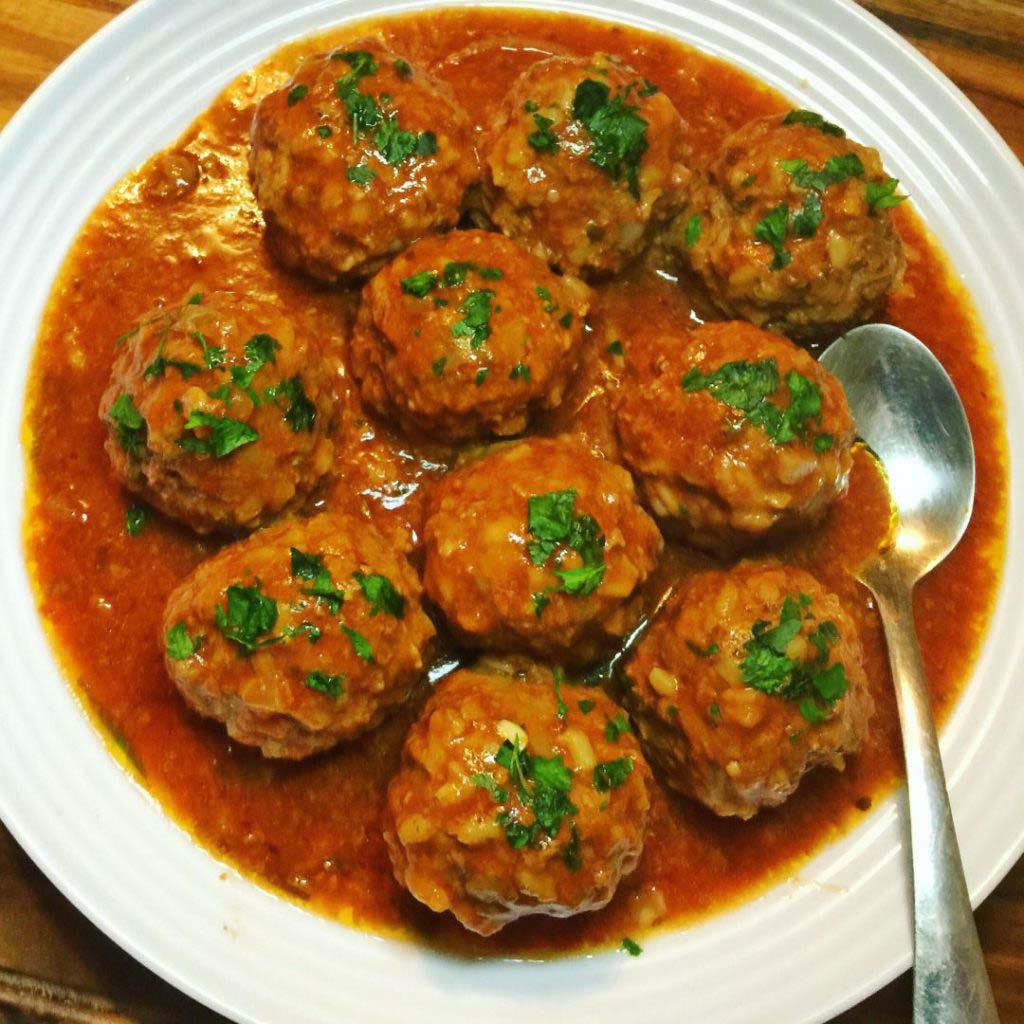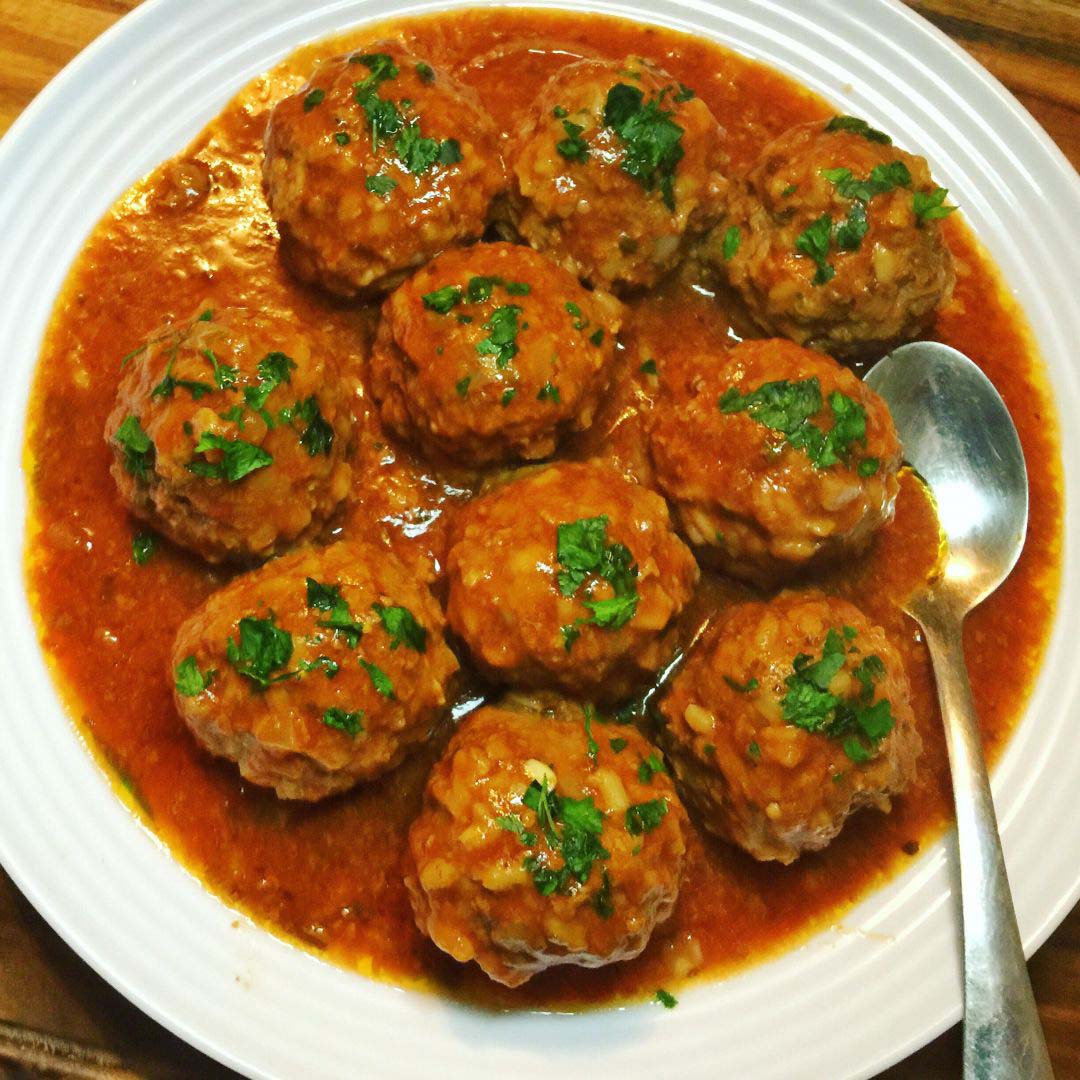 Slow-cooked, delicious, and full of hidden veggies. If you're looking for a healthy dinner to feed the kids, then you HAVE to try these meatballs recipe! These Healthy Porcupine Meatballs can be enjoyed on their own, with mash, pasta, or even bread to soak up the delicious sauce.

Get the recipe here.
11. Deliciously healthy beef chow mein makeover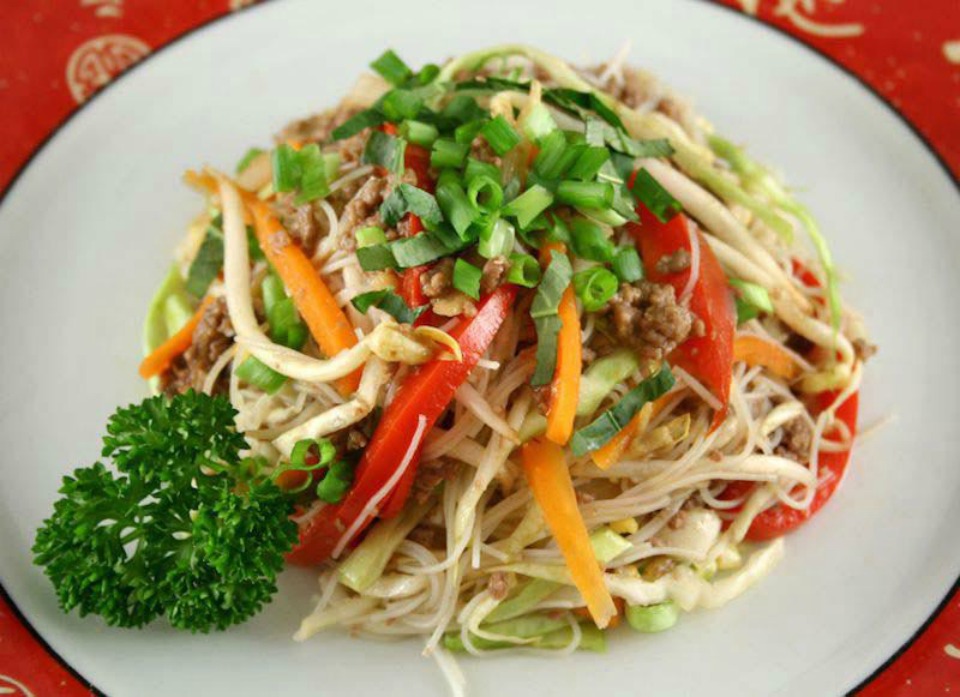 Chow Mein is common on take-away menus and is often high in calories and fat. Not the best option to choose when following a healthy eating plan like the 28 Day Weight Loss Challenge. This version is full of antioxidant-rich vegetables and lean protein, providing a hearty and nutritious meal for the whole family.

Get recipe here.
12. Healthy Hidden Veggie Sausage Rolls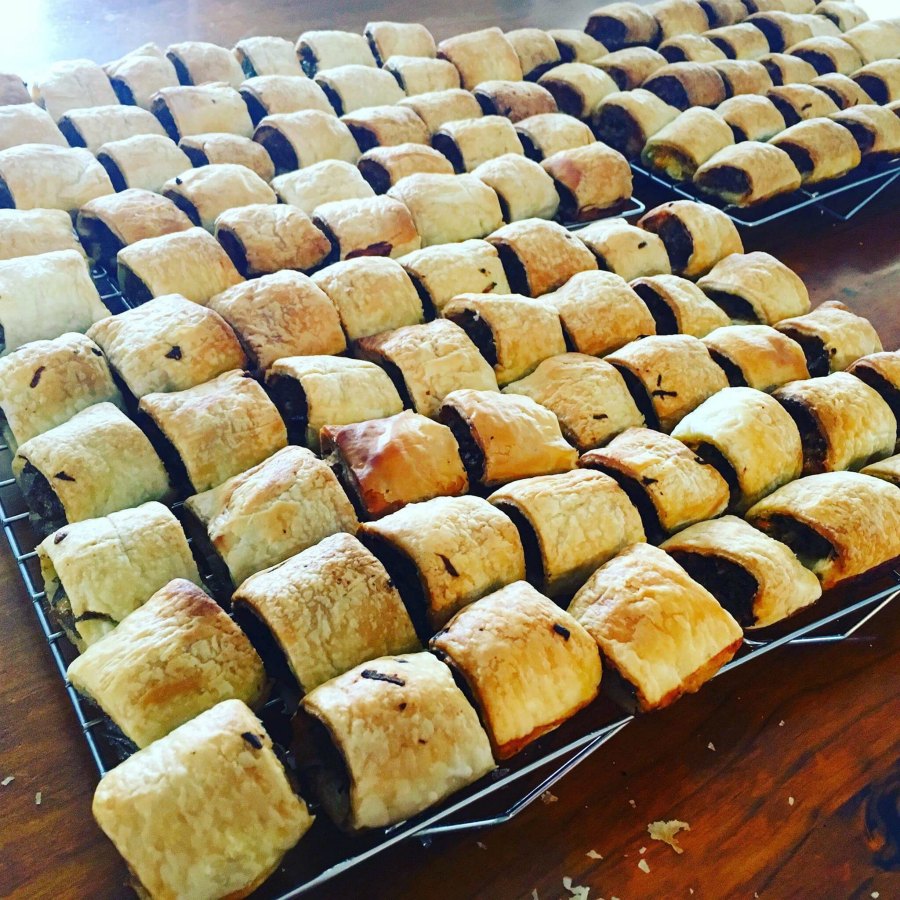 Look at all those sausage rolls!

Sausage rolls are a hit with both kids and adults and can be enjoyed all year round – and these contain 'hidden veggies', so they're a great way to get little ones to eat their vegetables without them even knowing! These are 70 calories per roll.
13. YUMMY And Healthy Beef Nachos
Nachos have been a huge favourite for a long time. Unfortunately it is also one of those high salt, high fat favourite foods that can make you feel bloated and heavy post-indulgence.

Today we have a Healthy Beef Nachos recipe that does away with all that. We made them in the Healthy Mummy HQ the other day and they are AMAZING!!!
14. Family Friendly Budget Moussaka $4.58 Per Serve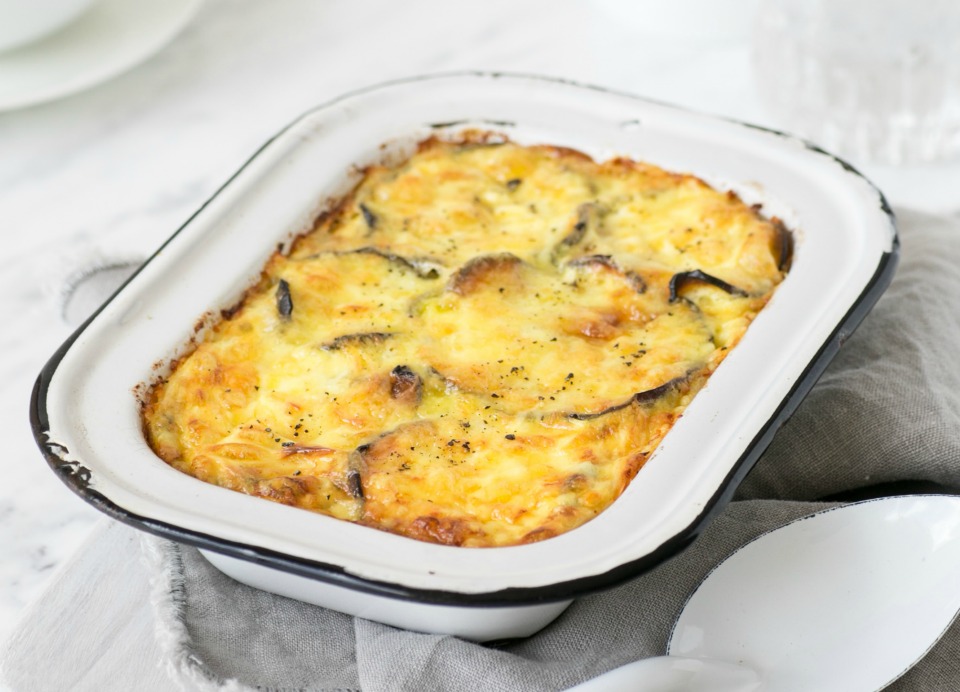 This moussaka recipe is a great Greek-inspired recipe that is perfect for the whole family.
Make in a larger batch if want to serve everyone, or freeze leftovers in individual portions to reheat for a quick lunch.
This recipe calls for kangaroo mince but feels free to use lamb or beef mince if you prefer.
Get the eggplant moussaka recipe here.
15. Slow cooked lasagne soup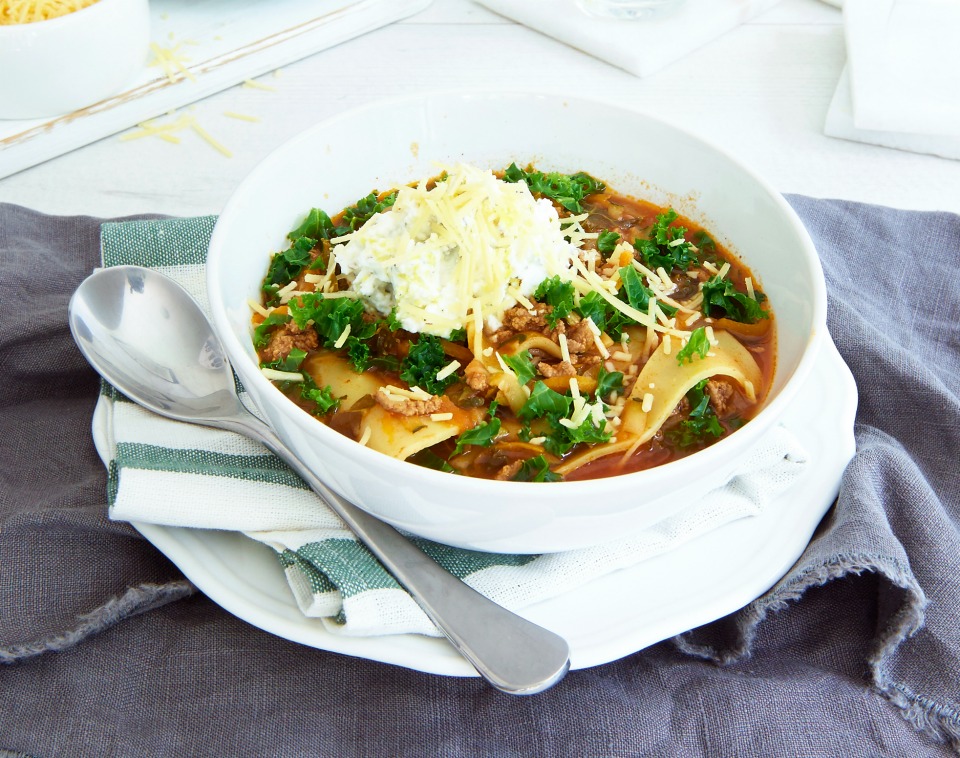 Here is an amazing, tasty soup which packs in all the flavours of a lasagne.You can make it on stovetop or it's also super easy in the slow cooker too.

Get the recipe here.
16. Take Away Style Lamb And Potato Pizza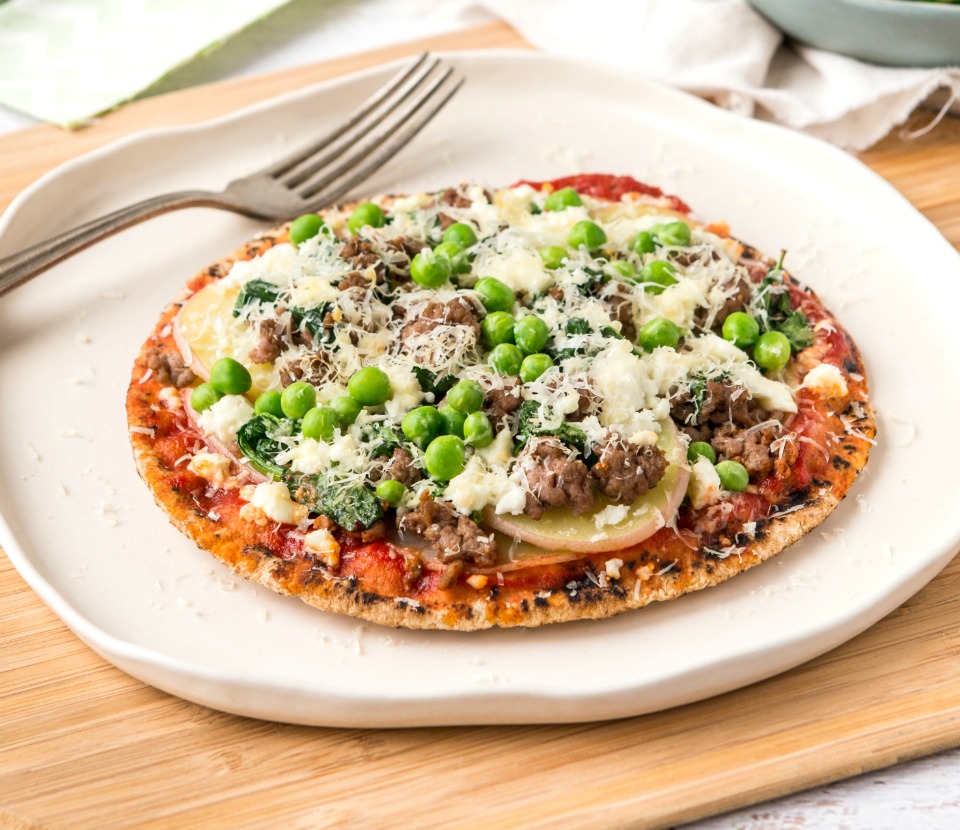 Want a healthy take away style dinner on the table in under half an hour? This Lamb And Potato Pizza is fantastic for a solo meal, family dinner, or even a hot lunch.
17. Oven Baked Pork Meatballs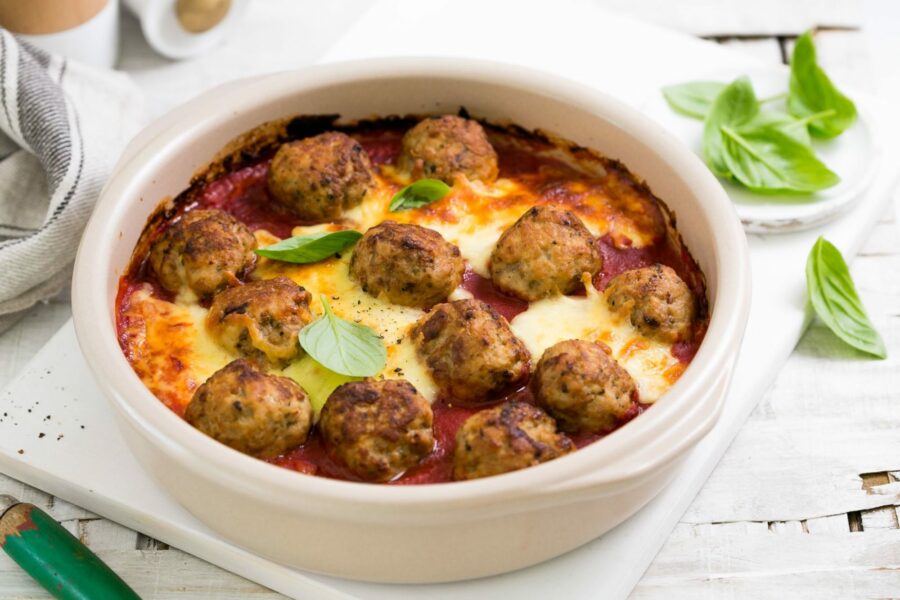 These family-friendly cheesy meatballs recipe is sure to be a hit with the entire family! This recipe contains konjac noodles, sometimes known as Shirataki or "Miracle Noodles" as they are filling but very low in calories.

The noodles contain a fibre that comes from the root of the konjac plant hence the name. You can get konjac noodles from major supermarkets.

Get this recipe here.
18. Protein packed turkey burrito bowl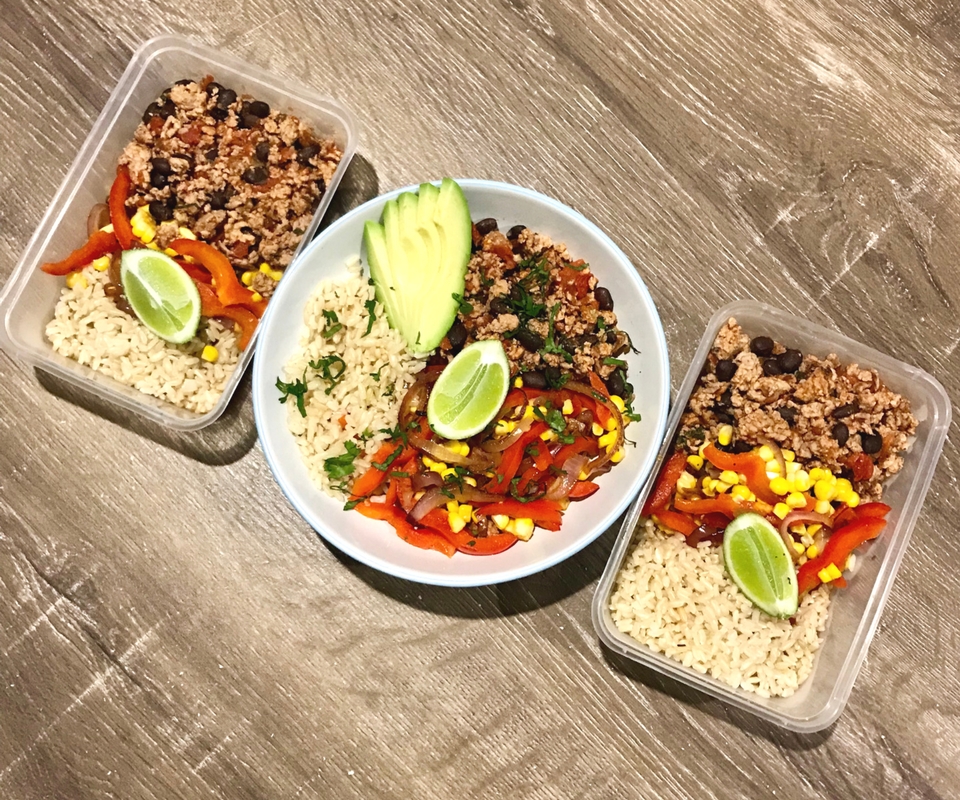 Here's a great recipe for when you are getting organised and doing some meal prep. It packages up well and freezes beautifully, perfect to defrost and reheat on a busy night.
19. Cheesy Taco Cups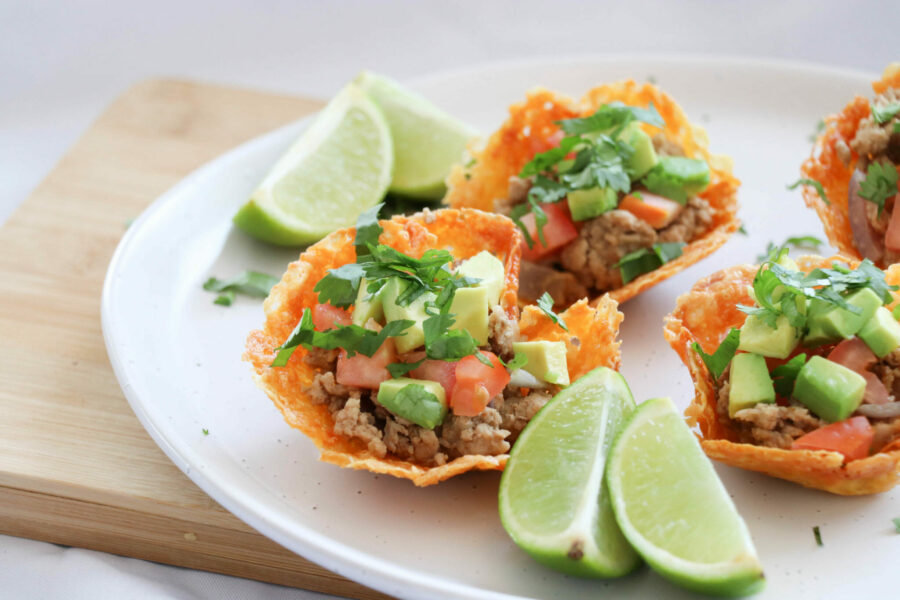 Need some inspiration for Taco Tuesday? Or any other day of the week! These cute little Cheesy Taco Cups from the 28 Day Weight Loss Challenge are a great healthy alternative to regular taco's using cheese as the cups.

The whole family will love them!
20. Healthy Mexican Lasagne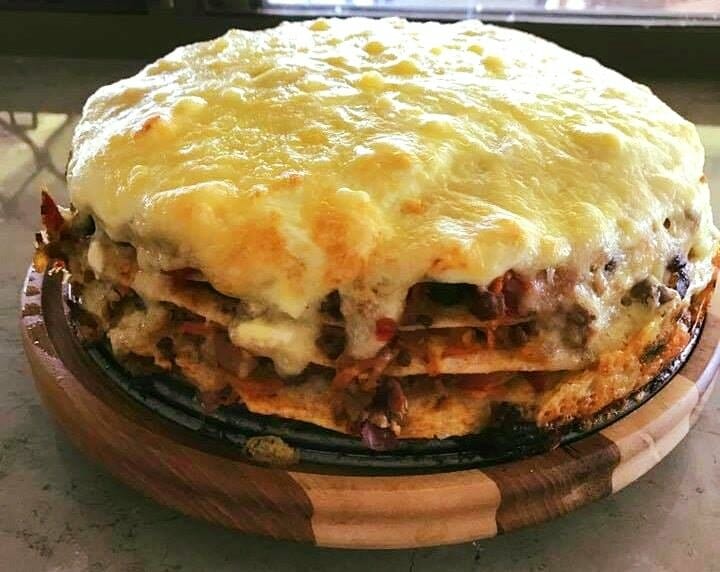 This healthy and delicious version of a Mexican Style Lasagne is ideal if you're trying to lose weight. Try serving it with light sour cream, or a simple guacamole of avocado mashed up with lemon/lime juice and salt and pepper.

On the side of the lasagne, you could serve a colourful salad of iceberg lettuce, diced tomato, diced red onion, diced red and yellow capsicum, grated carrot and cucumber.
Get more delicious mince recipes on the 28 Day Weight Loss Challenge!
Tired of wondering what to cook?
Now you can easily meal plan with our personalised plans & over 6,000 family & budget friendly recipes catering to a wide range of dietary requirements.
The Healthy Mummy is a holistic program to nourish your body with nutritious food and help you stay active in your busy, everyday life. Yours and your families well being should be a priority so let us take the hassle out of it.
Unlock the key to sustainable life changes that will leave you feeling your absolute best.
Our 28 Day Weight Loss Challenge is a family-friendly, affordable and customisable program designed to help mums reach their weight loss goals and tackle their health.
Our Challenge includes:
28 days of at-home exercise routines (no gym needed) – with video instruction
Customisable and family-friendly and breastfeeding-friendly meal plans
Time-efficient exercises for busy mums – under 30 mins
Challenge combines Pilates exercises with interval and circuit training (HIIT)
Suitable for basic to advanced fitness levels
Home to thousands of EASY-TO-MAKE recipes!