Five weeks ago, Health Mummy Community Member Annette had her third, gorgeous little baby (congrats by the way Annette). Annette is now ready to help shift her baby weight and focus on her meal planning once again.
Annette says, "I decided to give The Healthy Mummy 3 Day Cleanse a go as a way to keep my weight loss moving and heading towards my goal of reaching my pre-pregnancy weight."
In just three days, this inspiring mum has managed to make incredible changes to her body.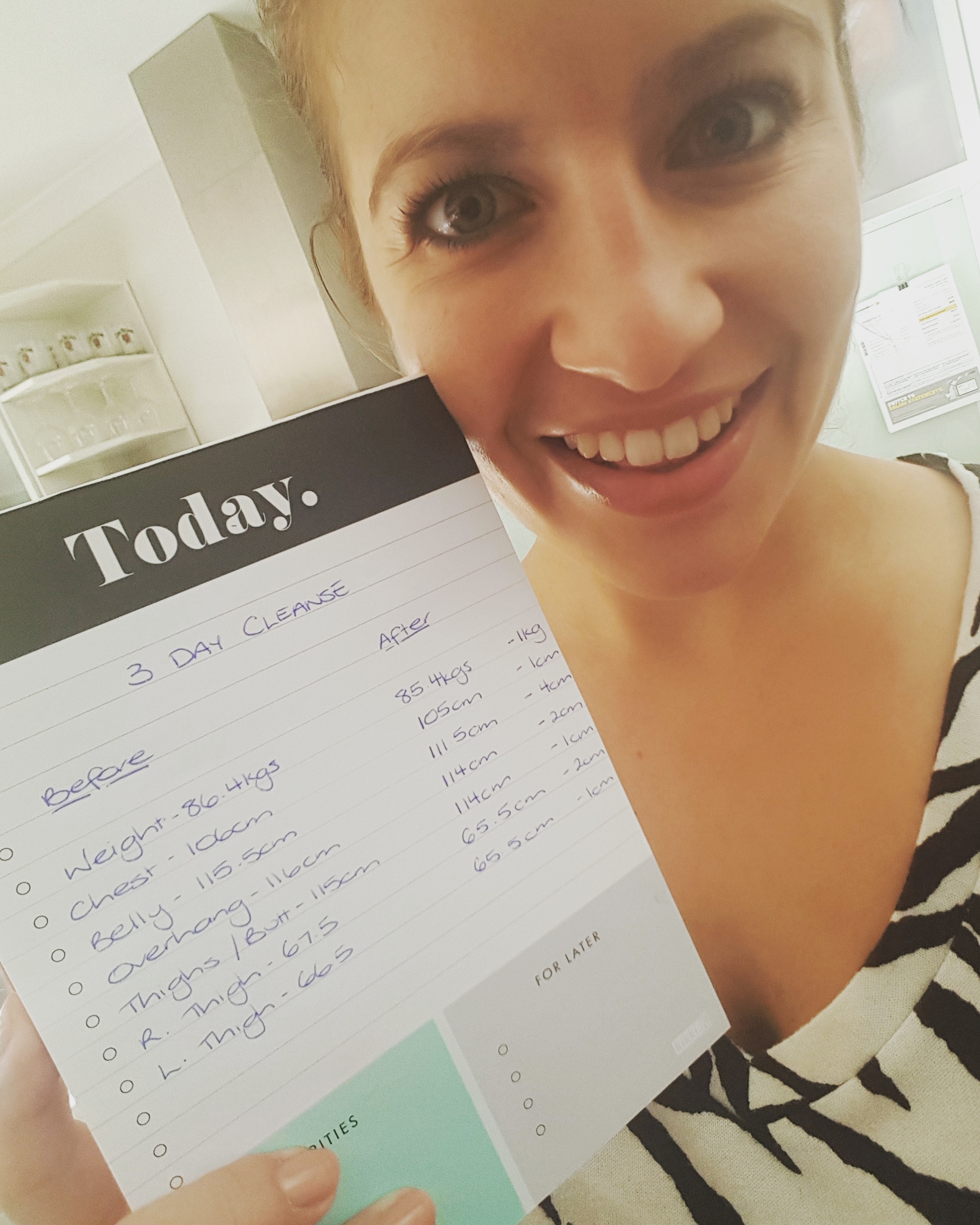 Clean, healthy eating
Annette says, "I've attempted the Cleanse before but never really committed to it 100 per cent so never saw any great results. This time I did fully commit and boy was it worth it!"
The Healthy Mummy 3 Day Cleanse is an eBook FILLED with delicious (and totally nutritious) recipes (and of course, other tips and tricks) to helps mums conquer to bloated belly, detoxify the body, boost metabolism and increase energy levels.
Unlike many other cleanses, which cut out entire food groups (and leave you STARVING), the The Healthy Mummy 3 Day Cleanse is about replenishing your body with REAL, clean food (it's even fine to follow whilst breastfeeding*).
Annette says, "I didn't have a single piece of chocolate, I said no to biscuits and chips at a friend's house and I even sat next to hubby while he ate an ice cream and didn't feel like I needed one too.
"How did I stay on track? Because I wasn't hungry. At all. Three healthy meals and three healthy snacks a day. No starving myself or following a ridiculous, unsustainable low calorie diet that cuts out entire food groups. The only food group I gave up was the processed kind!"
New mum's incredible 3 Day Cleanse results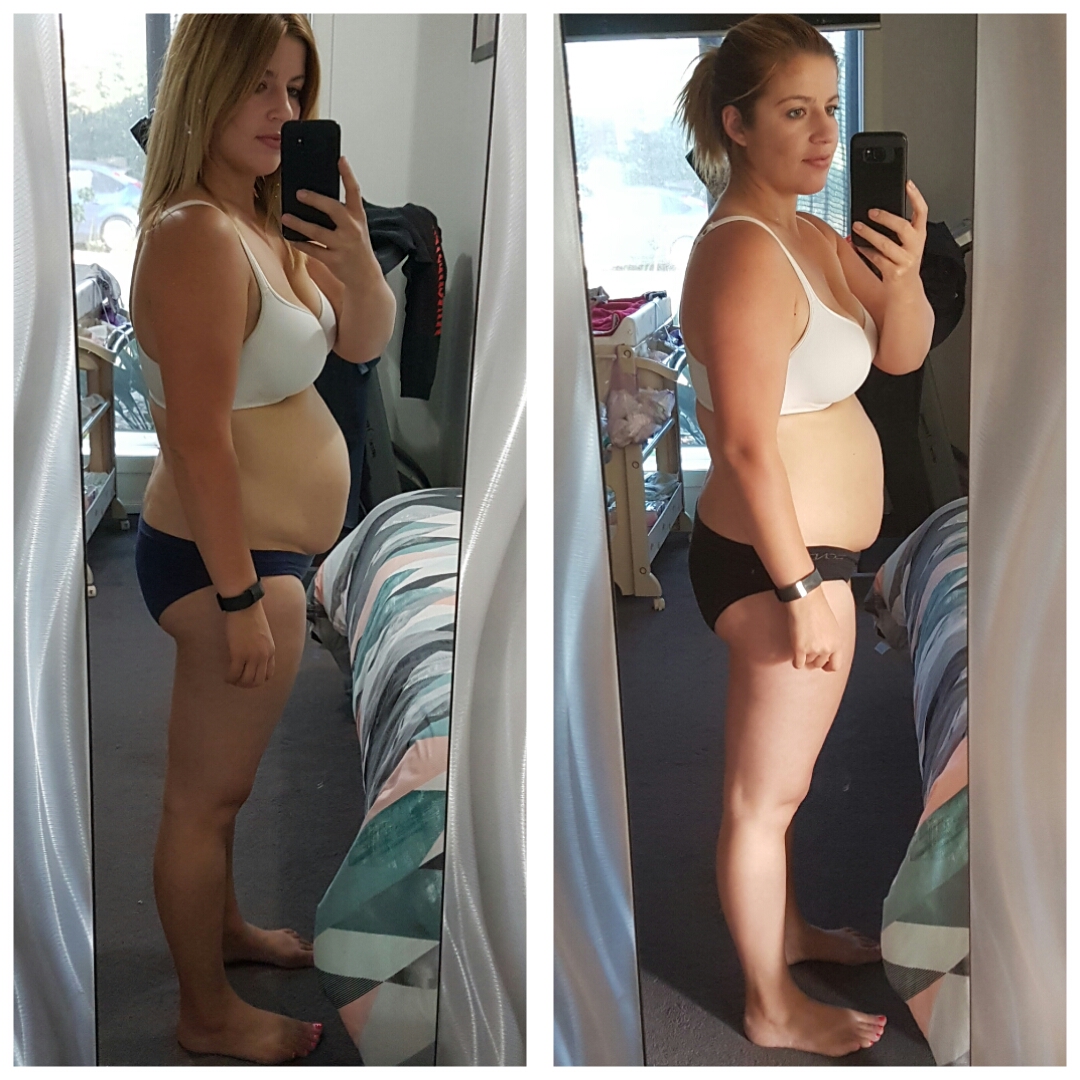 "In just 3 days I lost 1kg (which is massive for me as it usually takes me several weeks to lose 1kg!) and 11cm off my body," says Annette.
"More importantly though I proved to myself that I do have the self control and motivation to stick to my meal plan and achieve some pretty awesome results."
Delicious recipes Annette made on 3 Day Cleanse
Just check out some of these delicious recipes Annette made on the 3 Day Cleanse.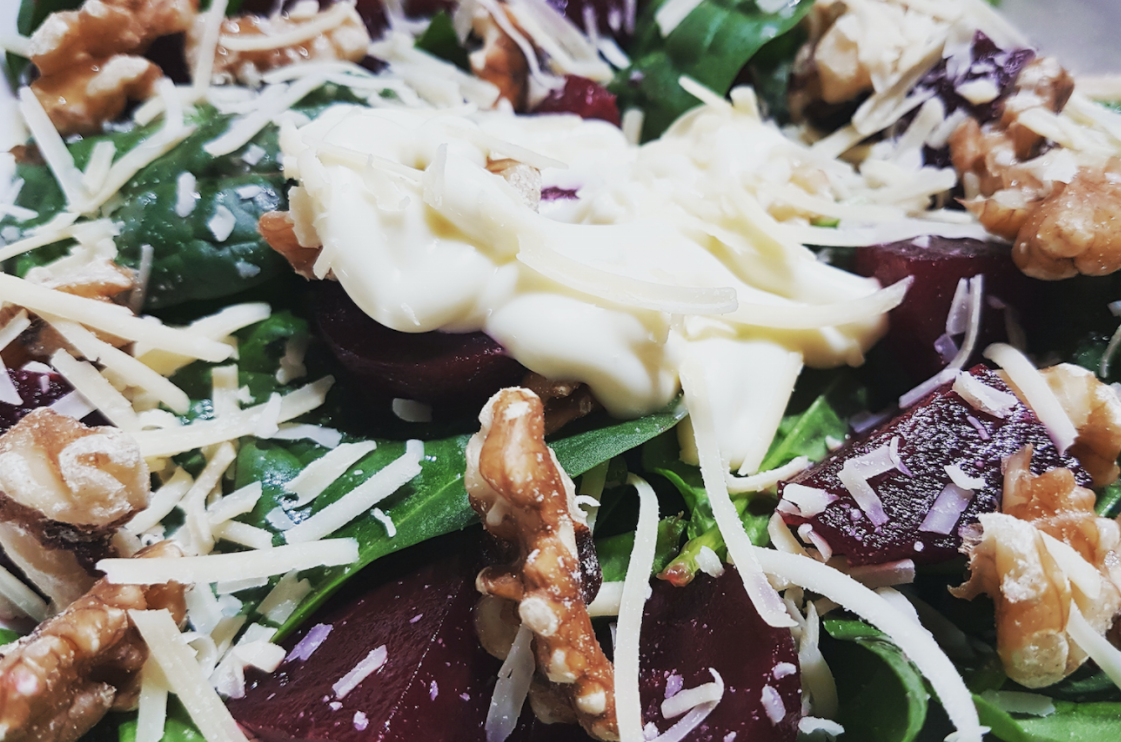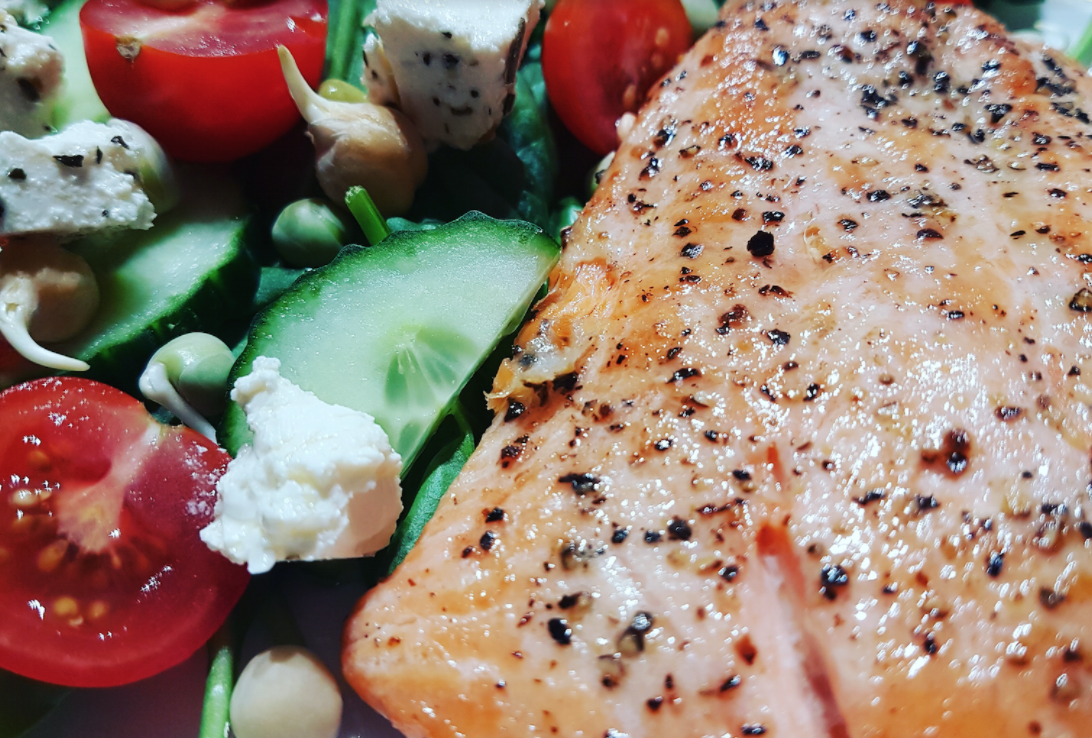 More than just weight loss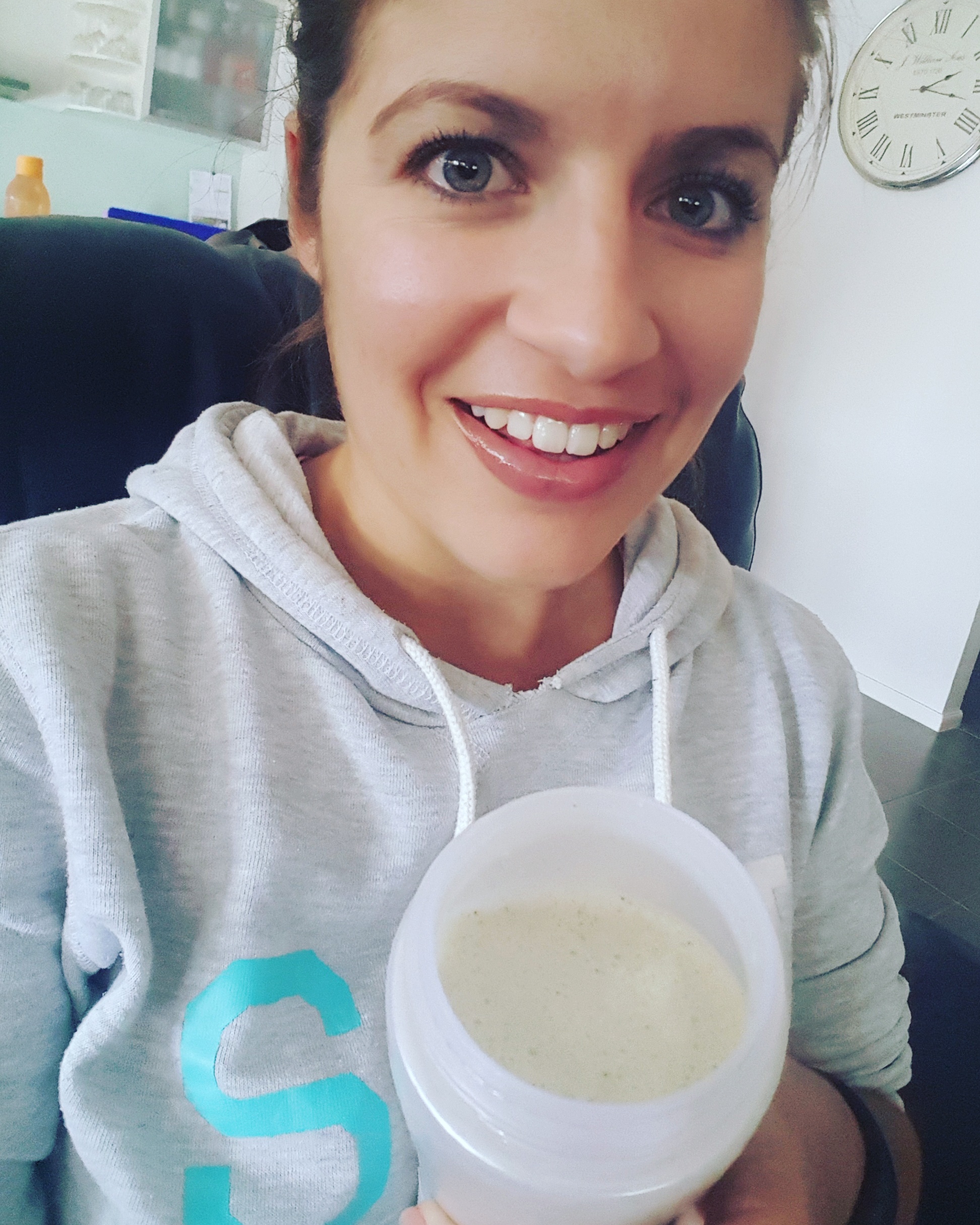 Annette says, "What did I gain from the Healthy Mummy 3 Day Cleanse?
"A whole lot of energy, clearer skin and I said good bye to a fair bit of stomach bloat too. And the best bit? The food is still family friendly! My husband and kids ate the same dinners I did so, as a time poor mum, I wasn't needing to cook separate meals. 
"If you're still undecided about trying the Cleanse…give it a go!! You have nothing to lose and everything to gain!"
If you are inspired by Annette's incredible 3 Day Cleanse results, GRAB your copy of our 3 DAY CLEANSE in our shop!
OR SIGN UP TO THE 28 DAY CHALLENGE FOR YOUR FREE 3 DAY CLEANSE!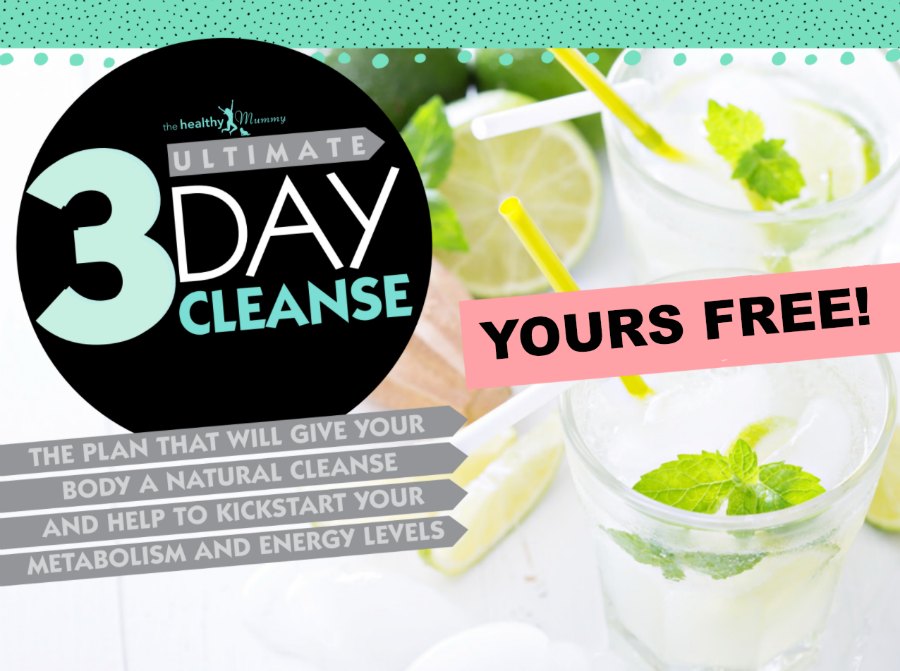 For a limited time, when you sign up to the 28 Day Weight Loss Challenge you will receive a copy of our 3 DAY CLEANSE FOR FREE! Upon sign up you will receive an email confirmation. HERE YOU WILL BE GRANTED ACCESS TO THE 3 DAY CLEANSE eBook!
*Please note*: Ultimate 3 Day Cleanse is suitable for breastfeeding mothers – just be sure to add a few extra snacks, such as a smoothie, to cater for your increased energy needs.