Mum Delivers Baby En Caul At ER Entrance With 15+ Spectators
We've all heard of quick labours. But we were totally blown away by just how quickly little Ivy Amethyst entered the world. Born en caul and while her mum was still in a wheelchair, being whirled out of the waiting room, Ivy's unexpected and unbelievably rare arrival shocked her mum and the 15+ staff and patients who witnessed it.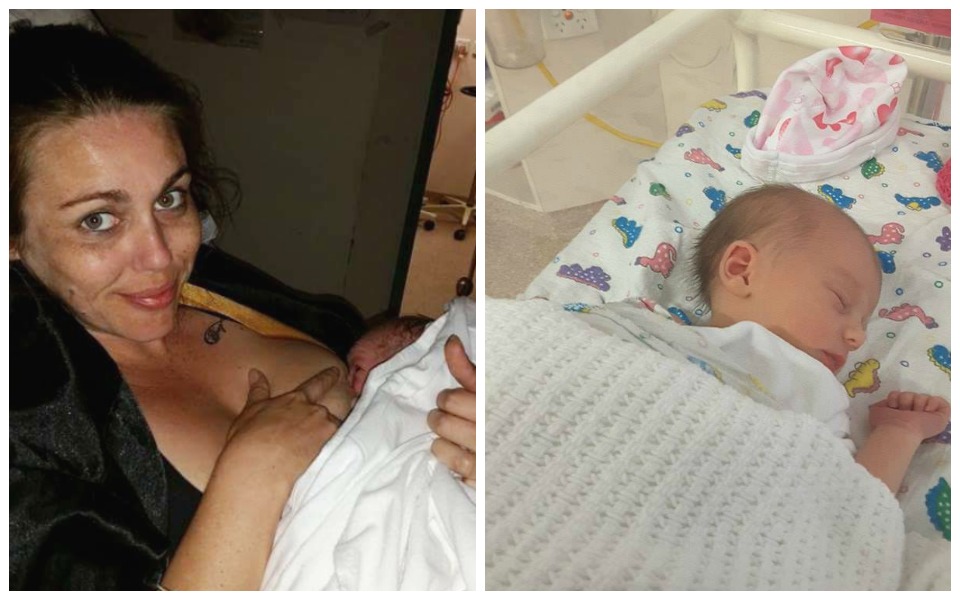 Ivy's Extremely Rare En Caul Entrance
At 39 weeks pregnant, Caitlan Taylor knew that her second child would be arriving any day. After a stretch and sweep on a Wednesday, she started having contractions Wednesday night. At five minutes apart she went to the hospital only to be told to go home and wait until the contractions intensified and were closer.
After arriving home, Caitlan took a shower and felt four massive contractions before calling her mum and returning to the hospital only a few short hours after being told to leave.
"As we turned into the hospital entrance I was feeling the urge to push," Caitlan tells The Healthy Mummy.
A Speedy Delivery Surrounded by 15 People
Caitlan managed to make it into a wheelchair and through the second hospital door before the urge to push became too much. Surrounded by more than 15 people and still in the wheelchair, Caitlan gave birth to her daughter in the hospital emergency room.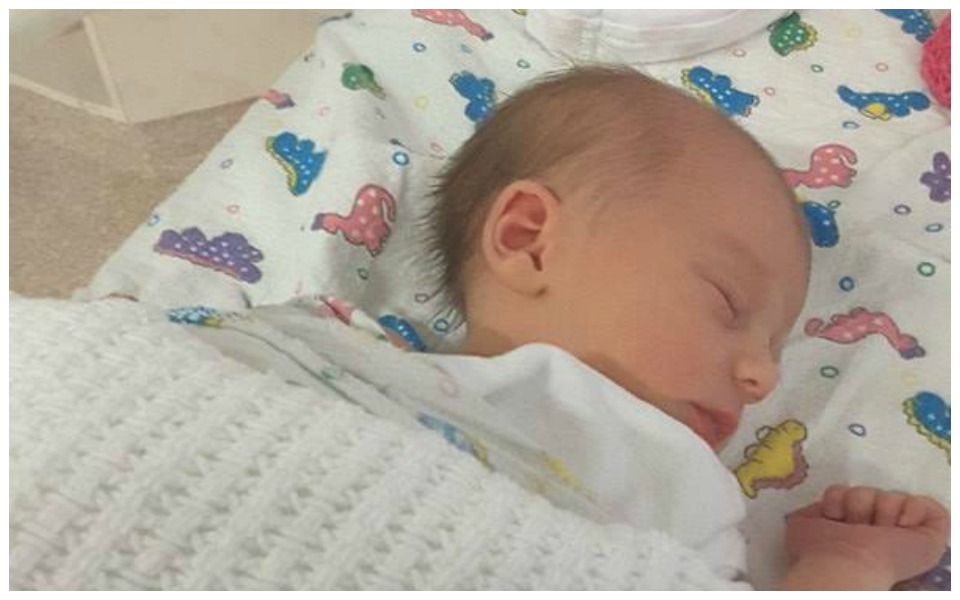 "Suddenly a big whitish sac popped out the side of my undies followed very quickly by bub's head and then body. Bub was born in the sac and it burst all over my thongs and the floor."
Naturally, Caitlan, and the rest of the spectators, were blown away by the birth. En caul births are incredibly rare with an estimated  1 in 80,000 babies being born still in the amniotic sac.
"I was in complete shock," Caitlan admits." I was induced due to gestational diabetes with my son so giving birth naturally with no drugs was a completely different experience."
Although Ivy had the cord around her neck, she gained colour quickly. Born just 2.31 kilograms, the teeny princess has now gone home and is settling into life outside the womb.
From Womb to World
Caitlan, who also has a toddler son, Calin, is now learning to balance a toddler and a newborn and admits that Ivy has been a perfect baby ever since her speedy arrival.
"We are settling in amazingly and Ivy has taken to the breast like a trooper. Her big brother has taken to her quite nicely too which have made things easier."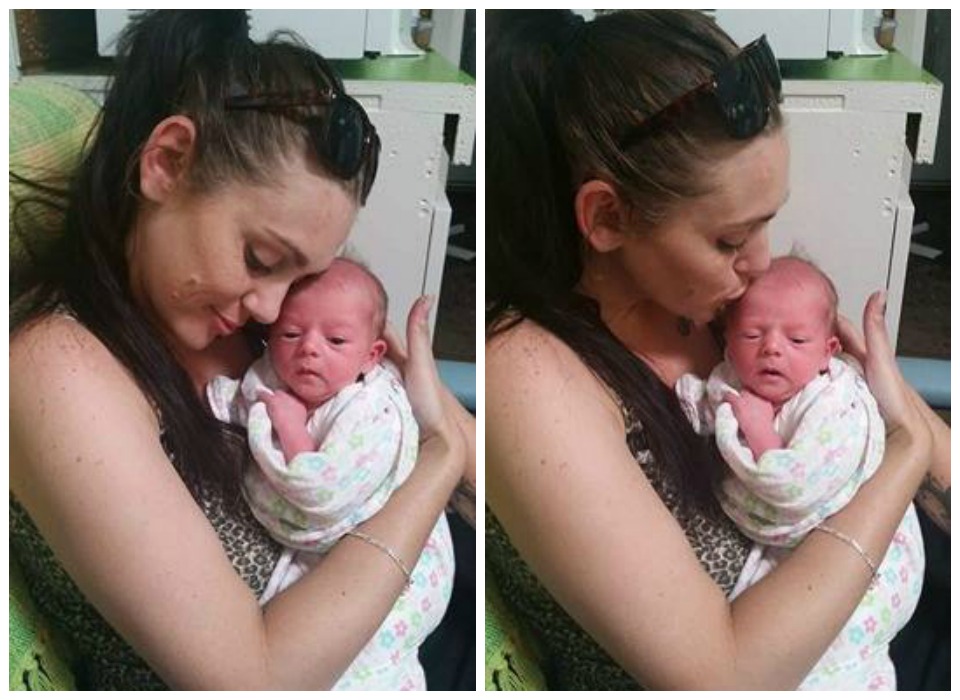 Caitlan gushes, "I just could not be more in love."
A massive congratulations to Healthy Mummy community member Caitlan and welcome to the world Ivy! You've certainly made sure that your birth story is one to remember!
Have your own birth story to share? Send us a message via Facebook or to [email protected] We would love to hear from you!