Do You Know What To Do If Baby Is Choking? This Clever Video Shows You
If there's one video every parent should watch, it's this. Not only does it prepare you in the event your baby is choking, but it's also quite cute. And it takes all of one minute to watch.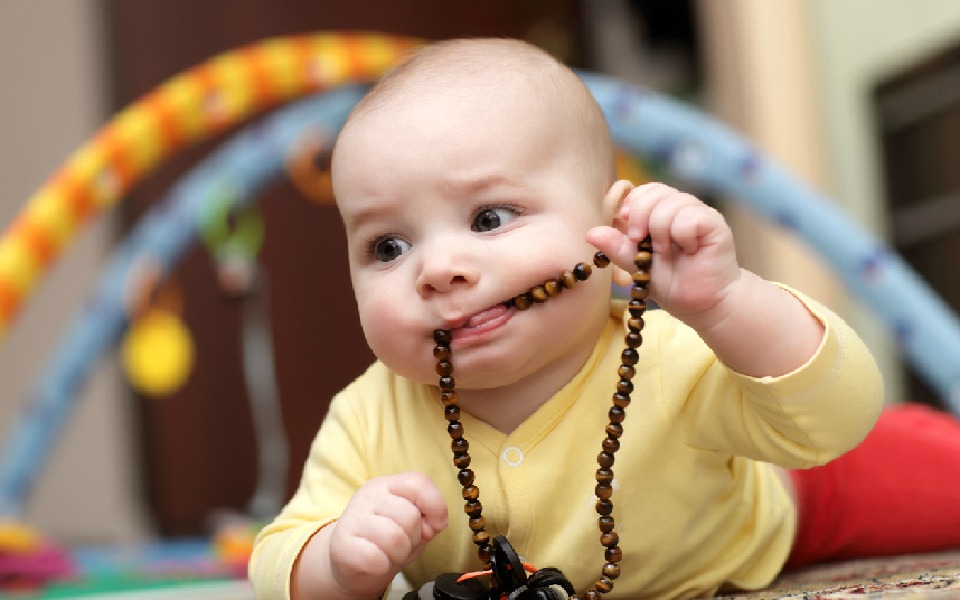 How to Save a Choking Baby
St John's Ambulance gets an A for awesomeness with this video they crafted about how to help a choking baby.
The one-minute video, dubbed the Chokeables, outlines the three simple steps to take if your child is choking.
Lay him face down on your thigh and give him up to five back blows.
Turn him over and give him up to five chest thrusts.
If that doesn't work, call an ambulance.
However, what makes this advertisement a winner is the clever animation, one-liners and irony that the stars of the video are toys that children most commonly choke on (a BIC pen lid, a jelly baby, a princess toy, a broken crayon, a peanut and a marble).
The fact that the characters are voiced by UK actors and comedians, David Walliams, David Mitchell, Johnny Vegas, and Sir John Hurt, also makes it hugely entertaining.
Choking concerns at an all-time high
New research shows that 79 per cent of parents do not know the correct technique when it comes to helping a choking baby. 58 per cent of parents surveyed admit that choking is a major fear and 40 per cent of parents have witnessed it. Of those who had witnessed their baby choking, 77 per cent said it was caused by food, 14 per cent by vomit and 9 per cent by toys.
Sue Killen, St John Ambulance chief executive, explains that the mission of the video was to simplify the process.
"We all know how time-pressed parents are so this film makes it as easy as possible to learn first aid – in less than 40 seconds we can all know a skill that could save a life. We hope people watch and share the video with their friends and family so more people have the confidence to act in an emergency."
Although the advertisement has made its rounds already (it was created over a year ago and aired on television recently), it's still an important one to watch, pass on and remember.