Cancer Stricken Couple Defy Odds To Have Miracle Baby
Miracles do happen! Just ask Joanne and Robert Foster who welcomed baby Henry on Christmas Day last year after they both battled a rare form of cancer.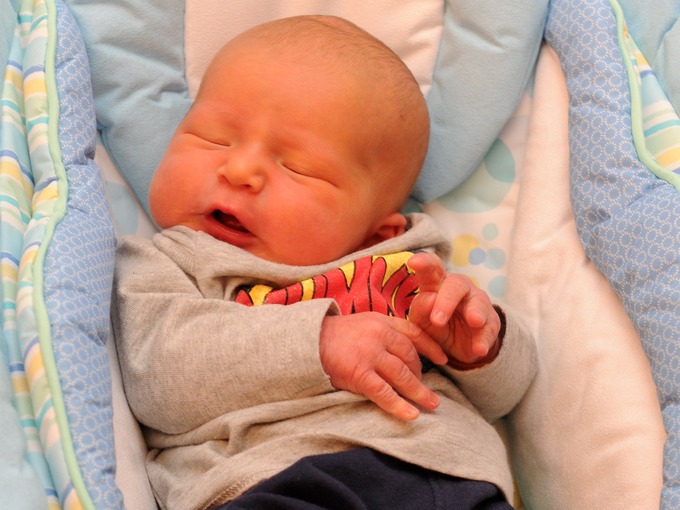 Imagine meeting your life partner, discovering you both had two types of the same killer disease.
Well according to the UK's Sun, this is what happened to UK couple, Robert, 35, and Joanne. Robert was diagnosed with non-Hodgkin lymphoma in 2006 and Joanne was stricken with Hodgkin lymphoma in 2008.
Incredibly their difficult journey united them and after dating they decided to marry.
"It was beautiful (the wedding) and although I kept wondering if for most couples the next step would be having children of our own, I knew that just wasn't an option."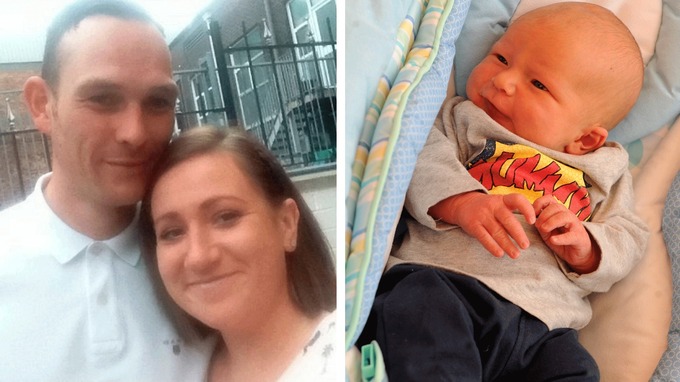 Joanne had already gone through chemotherapy and they were both fully aware of what this meant for them starting a family.
"I was warned that one of the downsides to chemo is that my fertility would be affected," said Joanne.
"The doctors made it clear it would be unlikely I would be able to have children. I always thought I'd have children one day.
"There was an option to freeze my eggs for later use, but the doctor explained the process would take three months to complete and in my case there just wasn't the time.
"Giving up children was a sacrifice I had to make in order to beat the cancer."
"Just when I thought things couldn't get any worse, the results showed four more tumours in my underarm, stomach and spleen.
"If I hadn't gone to the doctor's my spleen would have eventually ruptured and I'd be dead. I wanted to feel lucky but the diagnosis was so bleak."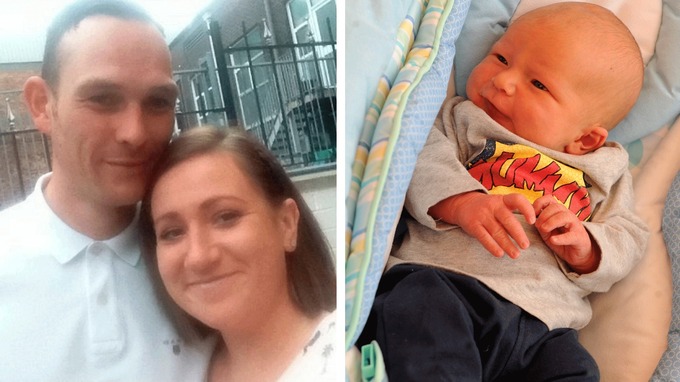 After eight months of treatment Joanne's tumours shrank dramatically and she was in remission.
So in May 2015 when Joanne conceived she couldn't have been more shocked!
"When I found I was pregnant neither of us could believe it. I took four tests to make sure it really was happening," she says.
"When the results came back I nearly fell over in shock. I went running to Rob screaming and he couldn't believe it either.
"We couldn't believe our luck. It just seemed like a dream. Welcoming Henry on Christmas Day made it even more special."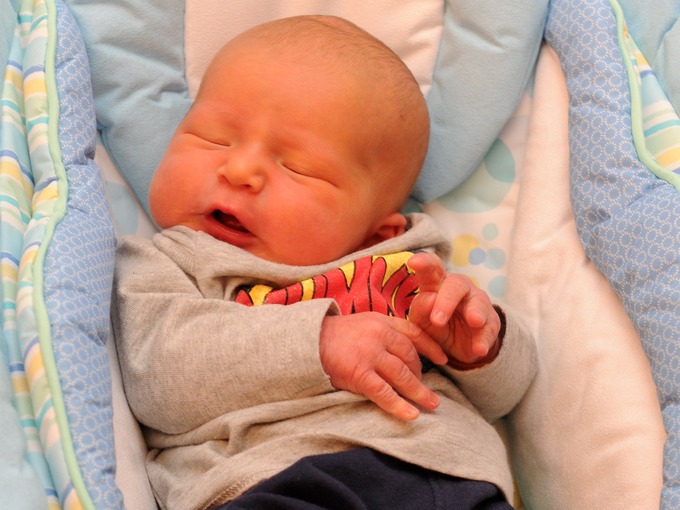 "He is our Christmas miracle."
Joanne says: "He was absolutely perfect. I sobbed as I held him in my arms for the first time."
"Cradling my own baby was something I never thought I'd be able to do.
"It was the perfect moment and the best Christmas present we could have ever asked for.
"This Christmas has been extra special because we were celebrating Henry's birthday as well."
For more details visit here.
Meanwhile, there's more amazing real life stories here.