JUST FOR A LAUGH: Funny parenting tweets guaranteed to make you LOL
Kids do some downright outrageous things and as parents we can get annoyed, roll our eyes, lose our patience (so on, so on) but sometimes we just can't help BUT LAUGH!
These parenting tweets have us rolling over in stitches and if you're a parent you'll be joining us on the floor.
Thank you Babble for FINDING hilarious tweets from parents on Twitter (and inspiring us to look for more).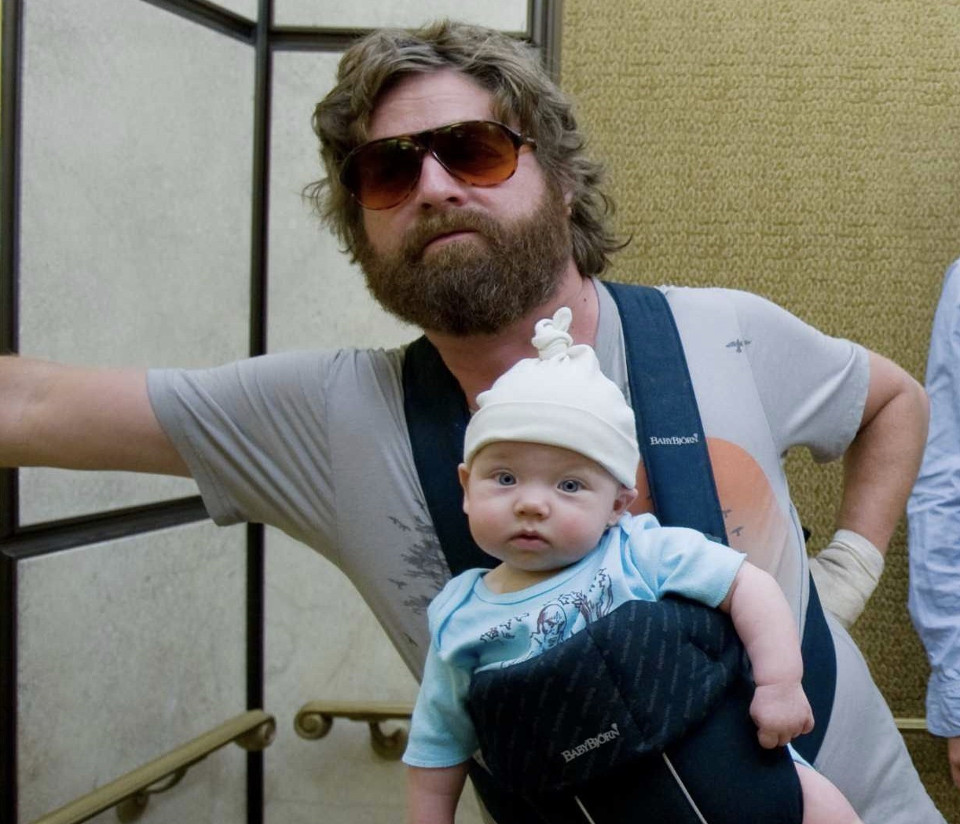 The 9 funniest parenting tweets
My 2yo just started cheering when he heard Netflix start up if you're wondering how my parenting is going.

— Dad and Buried (@DadandBuried) May 31, 2018
Me: You're four. You get four candles.

4-year-old: I get four cakes.

— James Breakwell (@XplodingUnicorn) June 4, 2018
I'm not saying it's a super power, but I'm the only person in my house with the ability to clean the bathroom sink.

— SurvivingMyBoys (@SurvivingMyBoys) June 4, 2018
I am proud of having raised children that can say sorry but I wish they wouldn't kick me in the face in the first place.#dadlife

— Polenta Bianca ? (@polenta_bianca) June 2, 2018
1) Fold in 1/2 cup of flour.
2) Add 2 eggs.
3) Pick nerf dart out of mixture that just ricocheted off your neck.

-if I wrote a cookbook

— Karen Johnson (@21stcenturysahm) June 4, 2018
Someone on Facebook just posted pictures of her "baby moon" and from what I understand, my husband owes me three tropical vacations.

— Lurkin' Mom (@LurkAtHomeMom) June 6, 2018
What I said: Give me a minute, I'm busy right now.

What my kid heard: Please ask me if I can cut an apple for you 86 times while I try to finish this task.

— The Real American Dadass (@R_A_Dadass) June 2, 2018
The slow disappearance in forks from the silverware drawer solidifies my fears of an upcoming arms race with my children.

— Twin Dad (@TwinSurvivalist) May 30, 2018
Look, kid, sorry I ate your ice cream out of your hand but at the rate you were licking, it was either gonna be me or the ground.

— ՏɦɛʍíɠհԵɧɑѵҽ™ (@JustDontBugMe) June 2, 2018
Let's get married and have kids so instead of that pub crawl we got invited to you can make a dinner they will hate while I walk around the house turning off lights.

— Simon Holland (@simoncholland) June 1, 2018
It's not a successful play date if it doesn't end with a parent tossing a crying kid over their shoulder like a sack of potatoes because they don't want to leave.

— SpacedMom (@copymama) June 5, 2018
It's 6am somewhere!

~Toddlers waking up at 4am.

— A Bearer Of Dad News (@HomeWithPeanut) June 6, 2018
Enjoying a leisurely dip in the hotel hot tub? Enjoy it while it lasts cause here comes my kids.

— Abe Yospe (@Cheeseboy22) June 5, 2018
Even Healthy Mummy consultant, Nikola Green has us in stitches with her funny Instagram posts!
Want some more LOL's? Check out these tweets from Ryan Reynolds on parenting his two young daughters with his wife Blake Lively.
Need An Energy Boost? Try Our Super Greens!

The Healthy Mummy SUPER GREENS Powder vitamin supplement is designed to help boost your energy and support your immune system.
The Healthy Mummy Super Greens powder is the culmination of extensive research and development. It is designed with busy mums in mind, providing energy and nutrients to help keep you going. It is a supplement designed to support your busy life.
Our Healthy Mummy Super Energy Boosting Greens contains over 37 whole food ingredients and is an easily digestible & nutritional formula, combining real foods sources to a deliver a powerful blend of nutrients to give busy mums the energy they need!