Six shop bought baby foods with NO added sugar
While most baby food is marketed as having low or no added sugar only a handful of products actually fit the bill, with plenty containing added sugar in the form of fruit juice concentrate.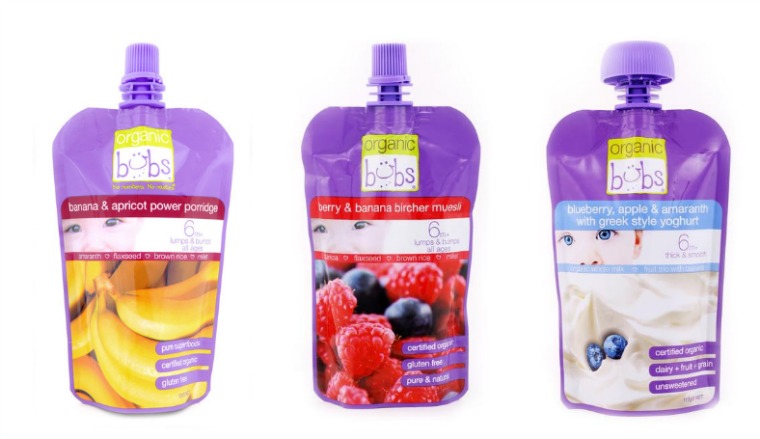 Food that is marketed as being 'naturally sweetened with fruit ingredients' still has added sugar by way of juice concentrate which is often equivalent to a few teaspoons of sugar.
We did a bit of research and found some baby food that is 100 per cent free of added sugar, and we've also suggested some foods that are naturally low or free of sugar that you might already have at home.
1. Organic Bubs Australia – Raw Cacao with Custard and Raspberries
An organic product made using chocolate custard with fresh Australia milk, organic raspberries and raw cacao. Did you know cacao is one of the most antioxidant-rich foods in the world? It contains more than 300 important compounds including protein, calcium, magnesium and iron, and has no sugar.
Buy it HERE.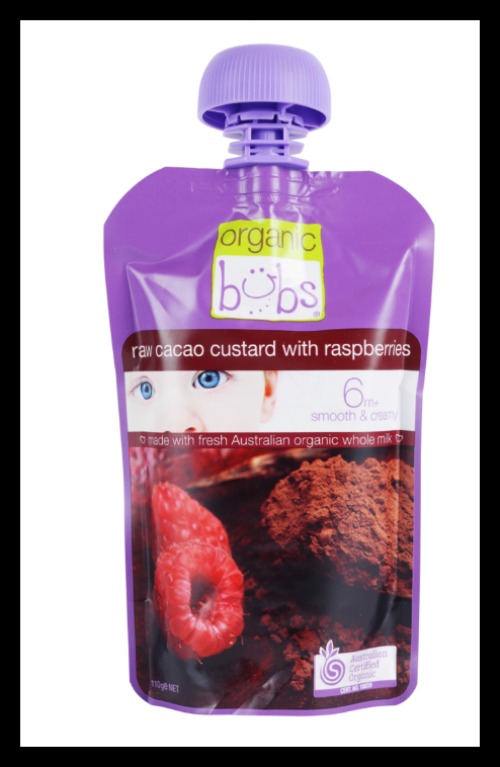 2. Bellamy's – Organic sweet potato carrot & apple
Made from certified organic products, this pouch is suitable for babies aged from four months and can be served warmed or at room temperature. In summer months it can be frozen and makes a nice healthy slushie. Found in some pharmacies, independent grocery stores and Coles.
Buy it HERE.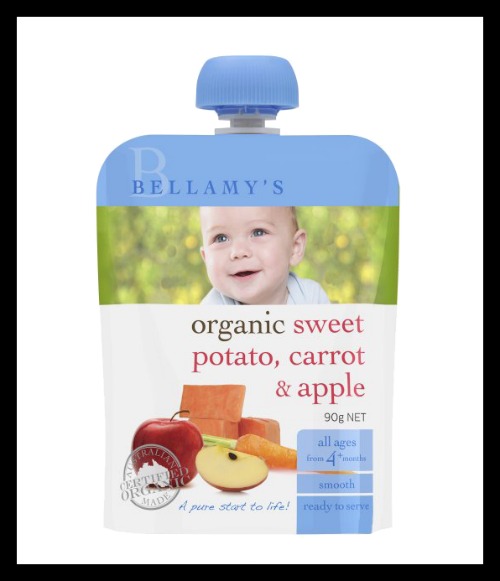 3. Rafferty's Garden – Spinach, apple, broccoli and pea smooth baby food
This is a naturally-sweet product that is packed with the super greens spinach and broccoli. The ingredients are 70 per cent apple, 18 per cent peas, 8 per cent broccoli and 4 per cent spinach and nothing else. It is made in Australia and available in most supermarkets and baby stores.
Buy it HERE.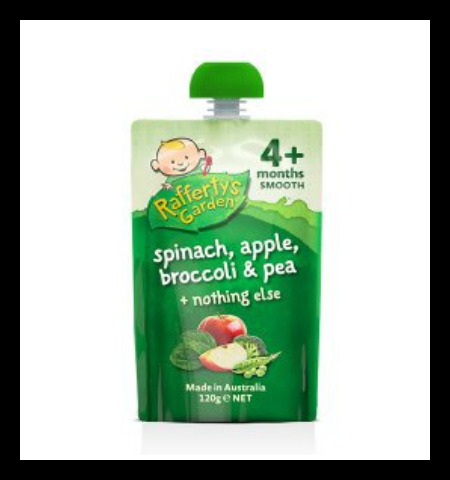 4. Only Organics – Mango and Yoghurt Brekkie
Made to a traditional recipe this product is 60 per cent apple, 20 per cent carrot and 20 per cent pumpkin. It is a wholly organic product suitable for babies from four months and is naturally sweet and easy to swallow.
Buy it HERE.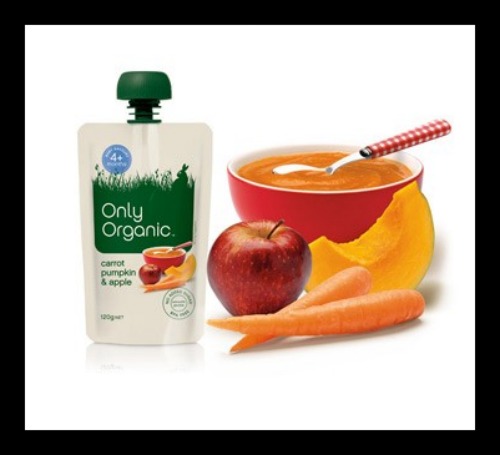 5. Organic Bubs Australia – Super Vegetable Rice Congee
This one is made from organic rice congee, pumpkin, carrot and spinach and loaded with naturally occurring vitamins and minerals. It has no preservatives, GMOs, fillers or any added salt or sugar. Best for babies aged over six months and it is available online or Coles. Comes in BPA-free pouches.
Buy it HERE.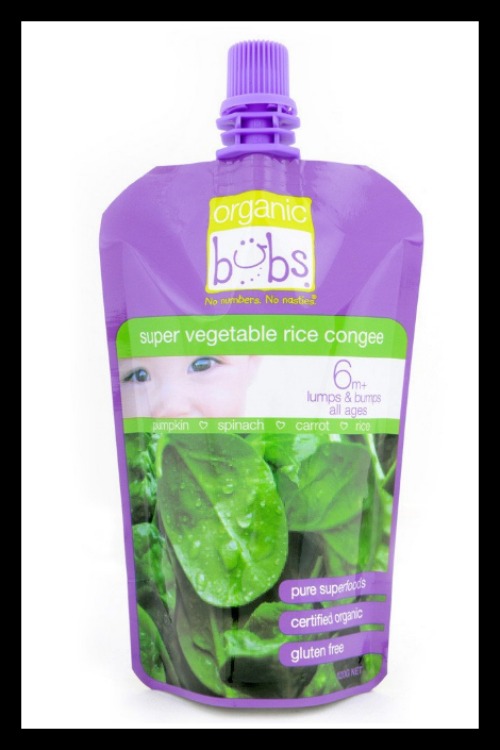 6. Mamia – Organic Baby Fruit, Apple
The Mamia fruit puree range, available from Aldi, is all made with organic fruit and no other ingredients. The apple pouch pictured here, for instance, contains 100% organic apples. An ideal smooth snack for baby when you are on the go, it is suitable from 4 months of age. Other fruit combinations include Apple, Pear & Cinnamon; Pear, Banana & Mango; or Pear, Apple & Berries.
Buy it HERE.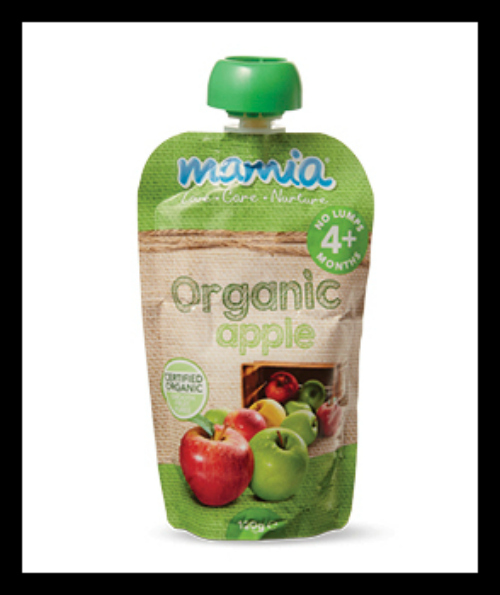 Five healthy snacks you probably have in the fridge or cupboard
Watermelon, easy for babies to suck on and nutritious
Frozen peas, great in summer and will keep kids amused in highchair for ages
Boiled eggs cut up in to bite-sized pieces
Chunks of cheese or plain yoghurt
Corn thins, rice cakes or cooked pasta pieces with grated cheese
It's not always an option to prepare nutritious snacks and finger foods for your baby and packaged snacks are convenient when you're out and about or as a backup.
Just make sure you read the ingredients list first and remember they are listed in order of most to least. Also check for real fruit and veggies and not just powders or concentrates.
Here is advice on the difference between puree based and baby led weaning and a whole heap of suggestion for homemade baby food.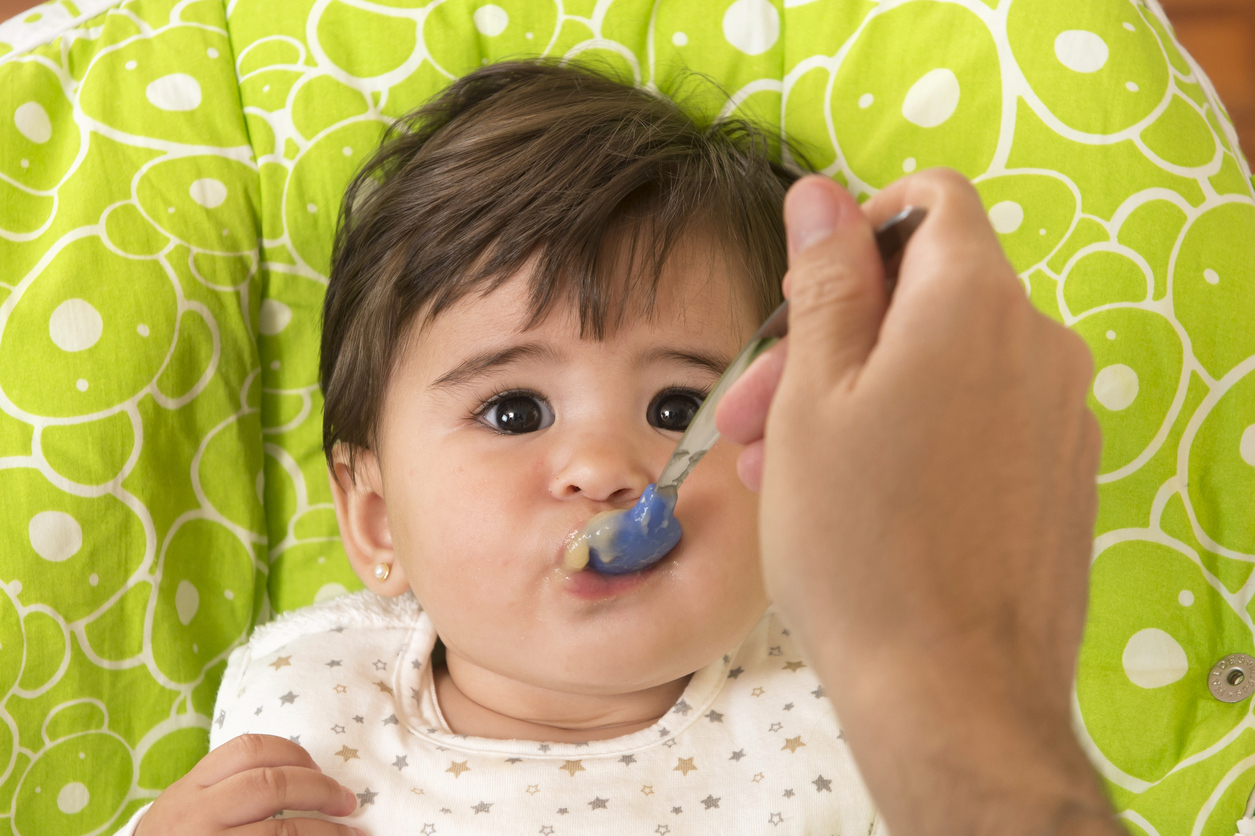 WHO Guidelines
The World Health Organisation (WHO) recommends that parents introduce solid foods into their children's diets when they are six months old, and feed them a varied diet of meat, poultry, fish and eggs along with fruits and vegetables.
Check out our Healthy Kids Cookbook!
Stuck for baby, toddler and kiddie recipe ideas and meals?
Well, our Healthy Kids Cookbook provides parents with simple recipes which are delicious and nutritious for kids and parents alike.
All the recipes have been designed and cooked by a nutritionist, and eaten by real kids.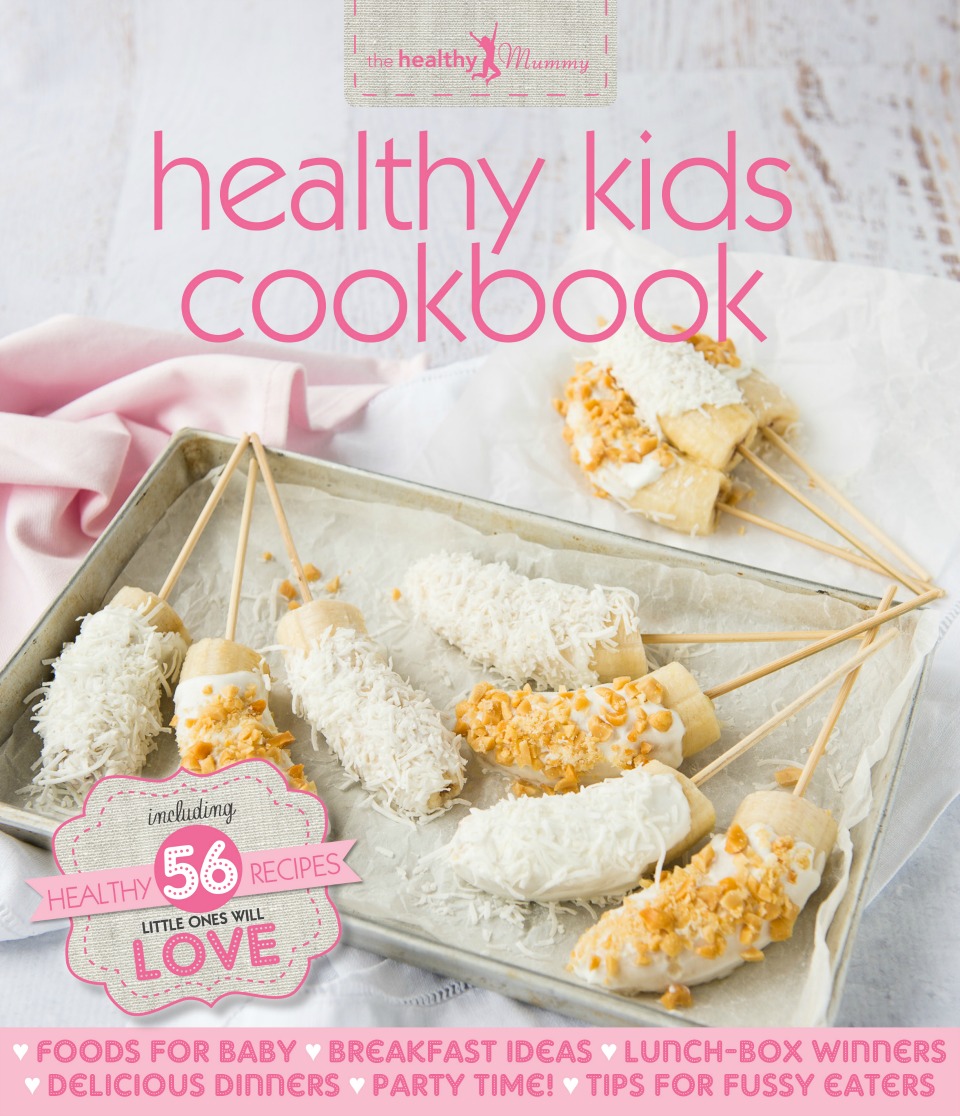 The Healthy Kids Cookbook Includes:
Foods for baby
Breakfast ideas
Lunch box food
Delicious dinners
Party time food
Tips for fussy eaters
Created by a leading nutritionist
56 recipes.
This cookbook also includes some information about how many serves of each food group your child should be eating, how to develop healthy eating habits, and how to deal with fussy eaters.
For more information and or to buy your copy today click here.