The Surrogacy Journey That Gave Us ALL The Feels!
Now this photo gives us all the feels! It's proof that every journey to become a parent is beautiful, unique and amazing and Kim Overton's surrogacy journey was her 'dream come true'.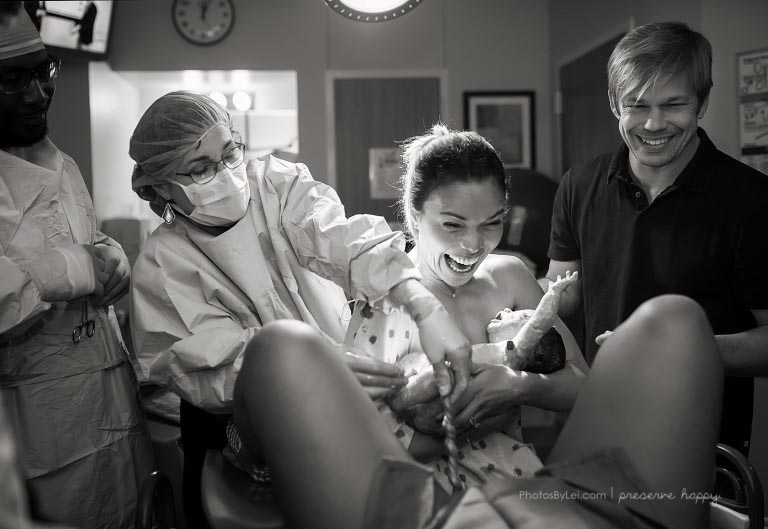 Kim shares on her blog Solo Starter that her journey to have children began when she was 34, in 2005. Doctors told her that she had fibroid tumours in her uterus. At this stage the personal trainer was single and had not yet had children, and was suddenly faced with the confronting realisation that she needed to think about her future NOW.
Having been referred to Dr Thomas Vaughn, a fertility doctor in Texas, he assured her that although removing the fibroids would not affect her fertility, she would need to consider the fact that if she wanted to have children she would need to do so within the next five years as the fibroids would continue growing back.
That is when Kim's journey began as a 'Solo Starter'. By age 39 she had the fibroids removed and had given birth to her first son. At the time she did not have a partner but she was not going to let that get in the way of her dreams to start her own family!
By this stage Kim's fibroids had grown back and were getting bigger, so she had her second myomectomy to have them removed.
This is when her amazing surrogacy journey began!
After her second myomectomy Kim was ready to add to her family and decided to try for her second child. For a year and a half she dealt with multiple false alarms and negative pregnancy tests. She wasn't ready to give up but her medical team hit her with the truth – her age and fibroids were affecting her chances of falling pregnant. Hearing this almost dashed her hopes of adding to her family.
Cue the feels! It was at this stage that Kim began considering surrogacy. After having an emotional chat with her cousin about surrogacy, her cousin's daughter – 26 year old daughter Cydnee, a mother of 2, contacted Kim and offered to be her surrogate. YES! We love these miracle moments!
After two unsuccessful transfers of embryos and one miscarriage, on 27 July 2015 it was confirmed Cydnee was pregnant and it was a boy!
By this stage Kim had met and married her husband Jason who supported her 110% throughout the surrogacy process and her choice to be a 'solo starter' and their family soon grew from two to five.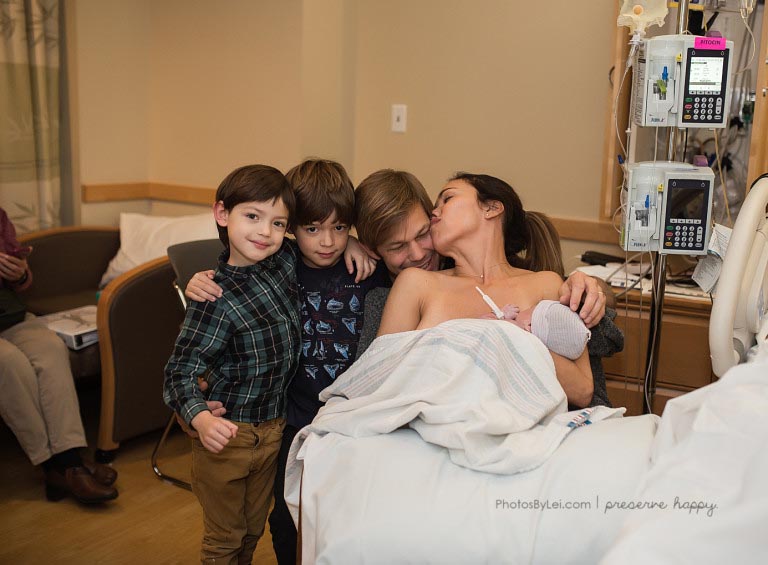 Two become five! Photo: Leilani Rogers
Thanks to Cydnee's beautiful gift of being Kim's surrogate, they all welcomed Baby Oliver to the family. With all being present at the birth of this much anticipated and loved little boy, the photos capture the unconditional love, relief, joy and excitement at his safe arrival.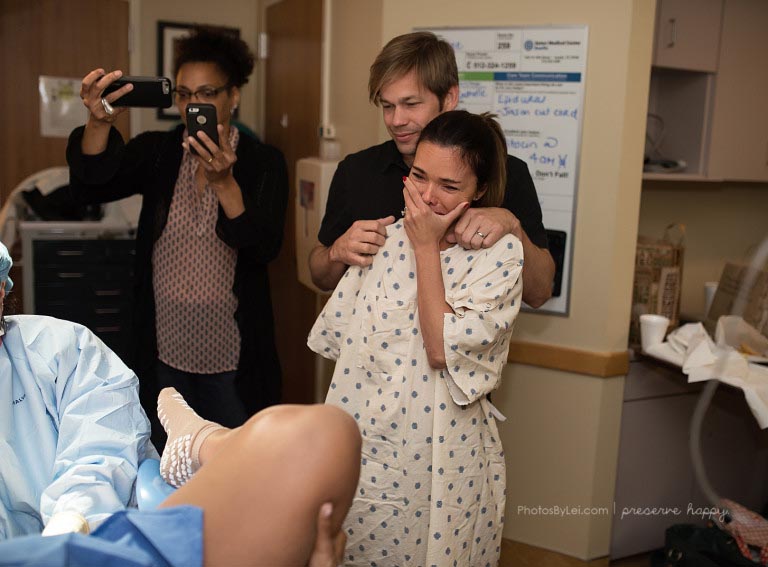 The raw emotion when Kim first sees Baby Oliver's head crown. Photo: Leilani Rogers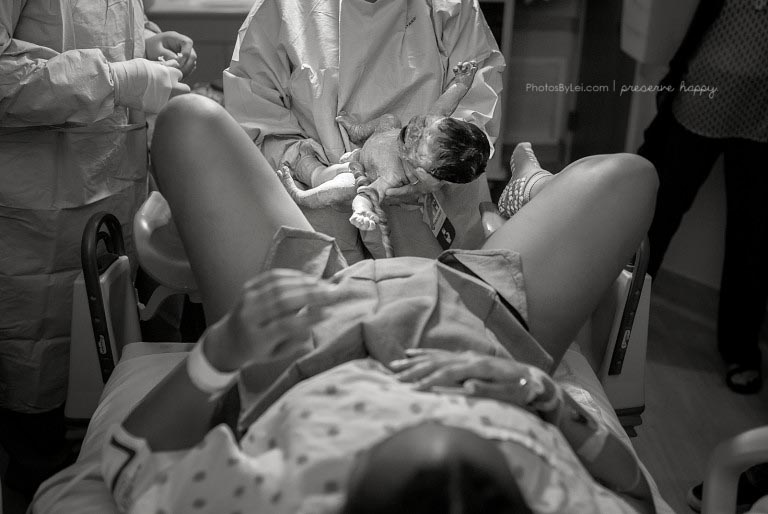 Oliver is born! Photo: Leilani Rogers
I'm not going to lie – these photos brought a tear to my eye. Who doesn't love a happy ending!
We wish Kim and her family all the best in this new journey x
Birth Photos by Leilani Rogers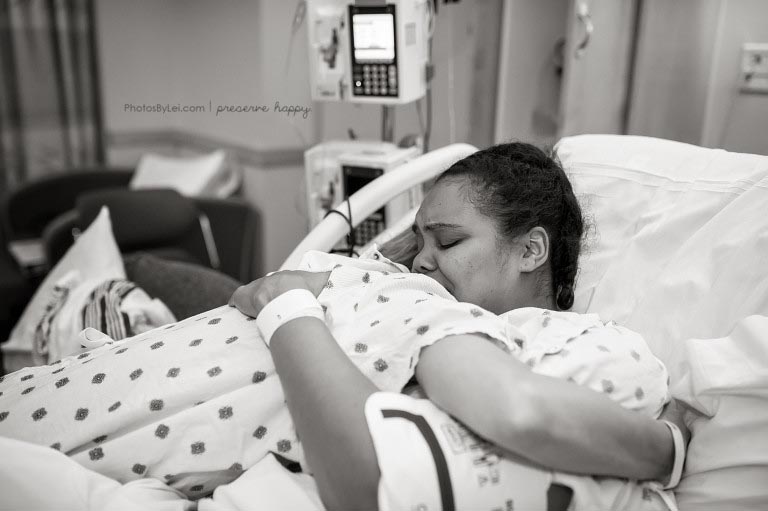 The beautiful moment Kim thanks Cydnee for helping her in this journey. Photo: Leilani Rogers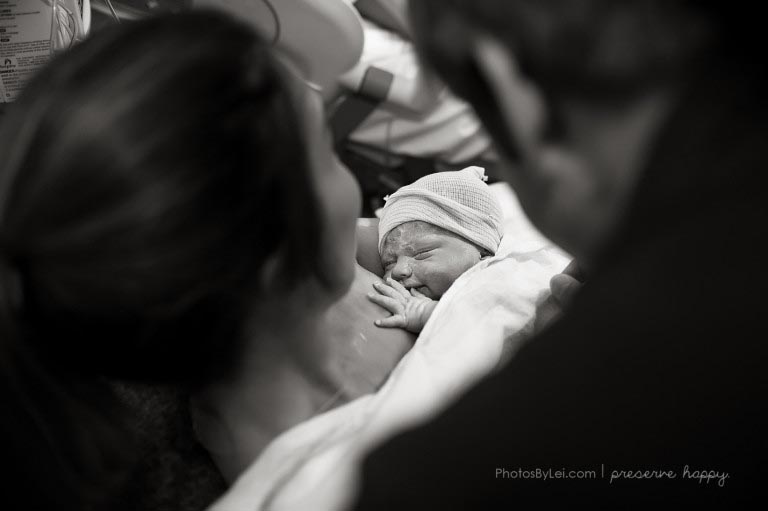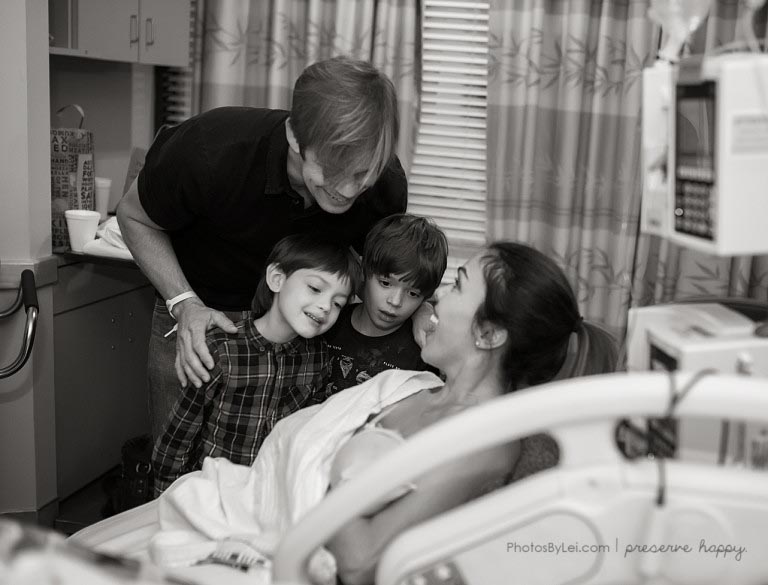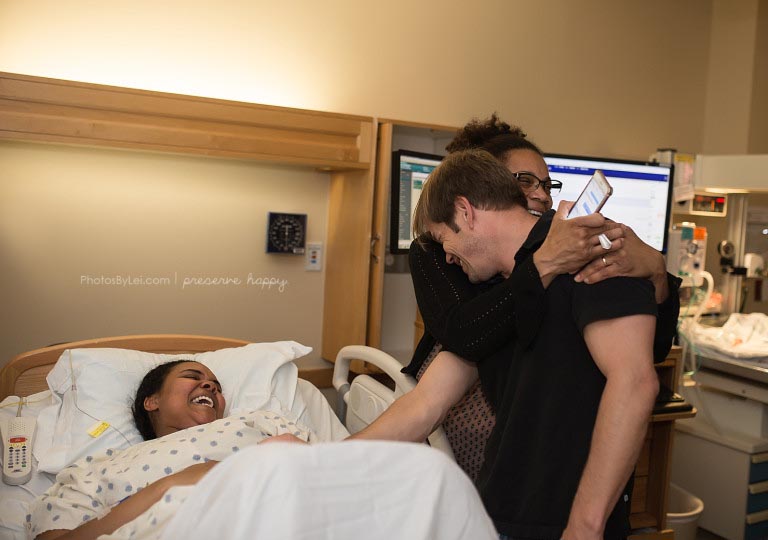 For more information on pregnancy click HERE.