WOW! Twins Born at 23 Weeks Were So Small They Fit In Mum's Hand
Could you imagine giving birth to your baby at 23 weeks gestation? For Claire and James Weir, when their twin daughters were born 17 weeks early (and around the size of a tin of soup each), this thought became a very unexpected reality.
It's been quite the journey to bring these two little fighters home, several months after their unexpected early arrival.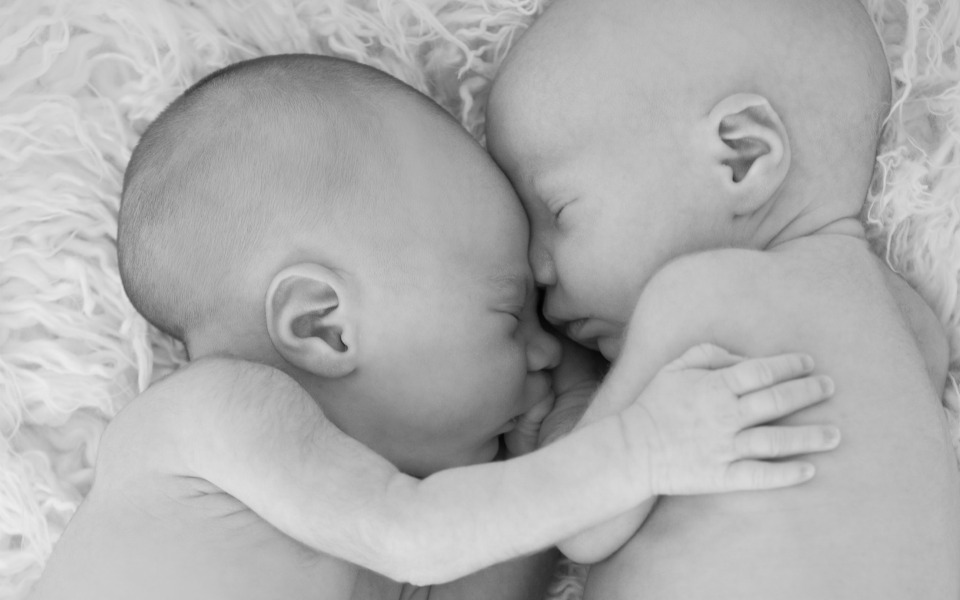 Meet the UK's Teeniest Twins
Considered the youngest twins ever recorded in Britain, Annabelle and Imogen's dramatic arrival began when their mother's waters broke at just 22 weeks. While Claire spent a week in Glasgow's Princess Royal Maternity Hospital with doctors trying to keep the babies inside, she developed a sepsis infection that impacted both her and her babies.
Claire explains, "I was just trying to keep the babies inside me for as long as possible. It was a really horrible time, filled with worry."
Claire was forced to be induced and her twin girls arrived at just 23 weeks and four days, weighing less than 500 grams each. The twins were born just three days under the 24-week legal limit for abortion in Scotland, where the Weir family live.
Twins' Terrifying Fight for Life
While Claire underwent an operation to fix the infection, her twins were whisked away to intensive care, where they spent their first six weeks of life in incubators linked to a hi-tech positive pressure ventilator.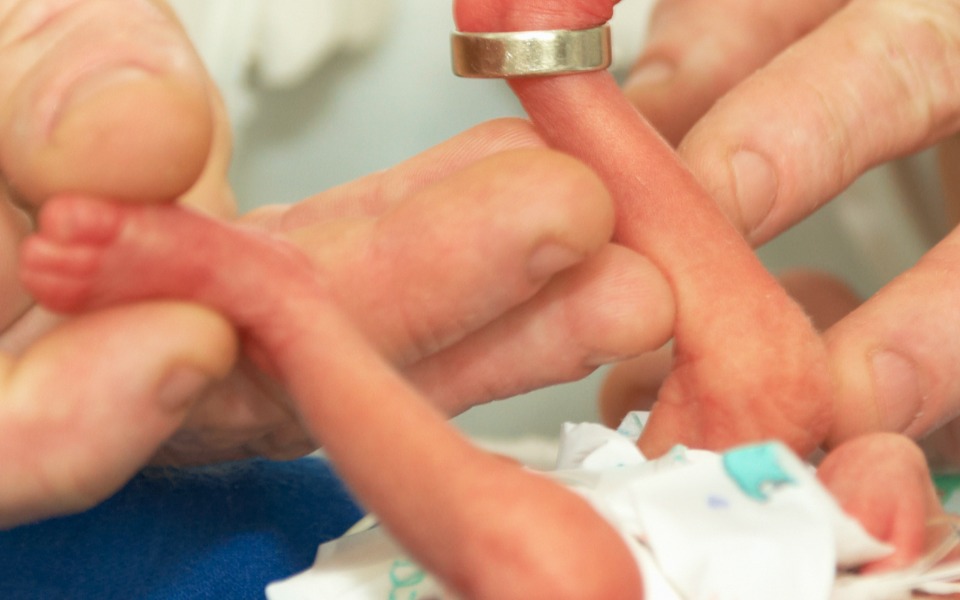 "The consultant told us that if the girls had been born just two years ago they wouldn't have survived – that's how fast medical technology is advancing," Claire states.
The girls were so tiny they could each fit in one of their parent's hands. Annabelle's foot was about the size of her dad's thumbnail when she was born and the girls underwent months of blood transfusions and emergency surgery to keep them alive.
Too Delicate to Wear Clothes
First-time parents Claire and James were unable to hold Imogen for six days and Annabelle, who was the smaller twin, for an agonising few weeks.
Even more incredible is the fact that the twins couldn't even wear clothes for fear their delicate skin might tear. The girls were 100 days old before their skin was deemed strong enough to wear something other than a hat and nappy.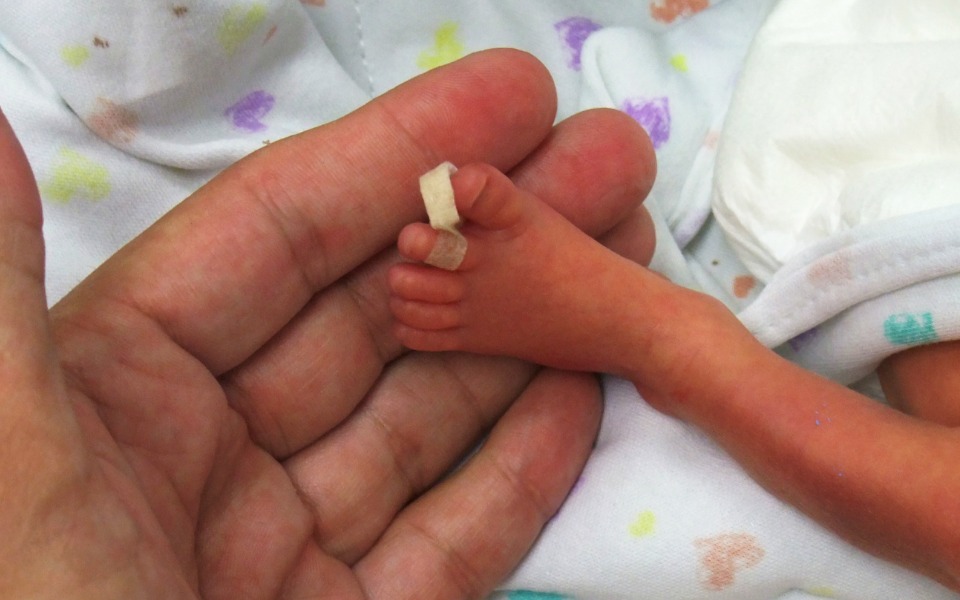 "There is no question, if it hadn't been for the amazing doctors and nurses at both hospitals, they would have died."
Surviving and Thriving Nine Months Later
However, despite the setbacks, both girls are growing well and have surprised everyone.
Both girls are smiling, laughing, rolling over and even starting to eat food. Claire says that her daughters are "very contented and very happy" and the parents are loving watching their daughters progress every day.
Despite being nine months old, the girls are still in newborn clothing and weigh 5 and 5.5 kg. Both twins still receive oxygen through a nasal tube but doctors expect them to come off it soon.
"Now we are experiencing all the normal struggles new parents have, but we have loved every minute. We know how lucky we are. They will always be our little miracles." 
Have a read of some of our other incredibly courageous infants born prematurely and defying the odds. 
Images via iStock