INSPIRING stories of 3 mums who overcame MAJOR health issues: Womens Health Week
In support of Womens Health Week, The Healthy Mummy would like to urge all women to make their HEALTH a PRIORITY.
We share stories of 3 INSPIRING mums in our community who have taken control of their lives and have overcome some MAJOR health issues.
Their stories are a good reminder that there is no better time to start looking after your health – both mental and physical. Make your health a priority TODAY – you owe it to yourself and your family.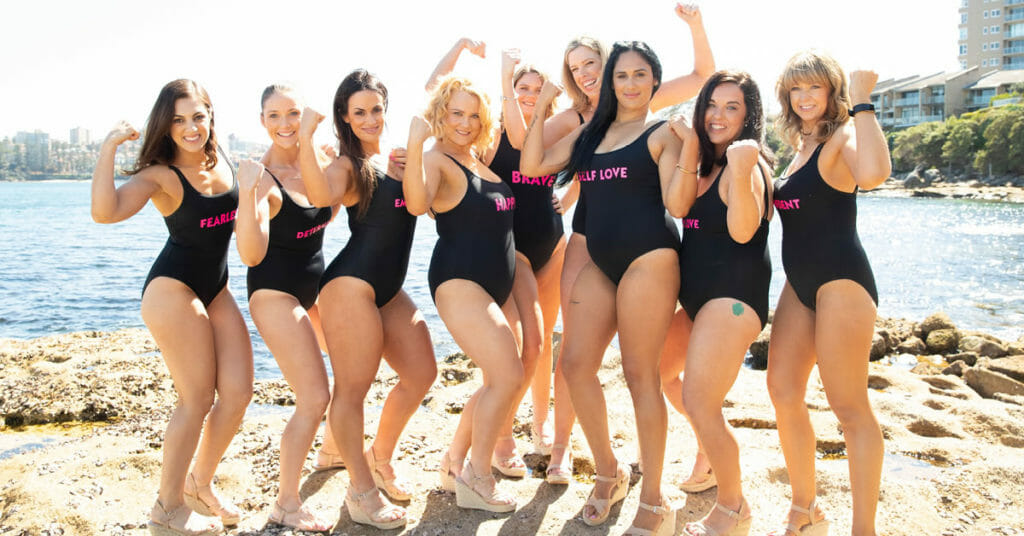 1. Melanie Bell
Busy mum-of-9 Melanie decided to make her health a priority after suffering multiple strokes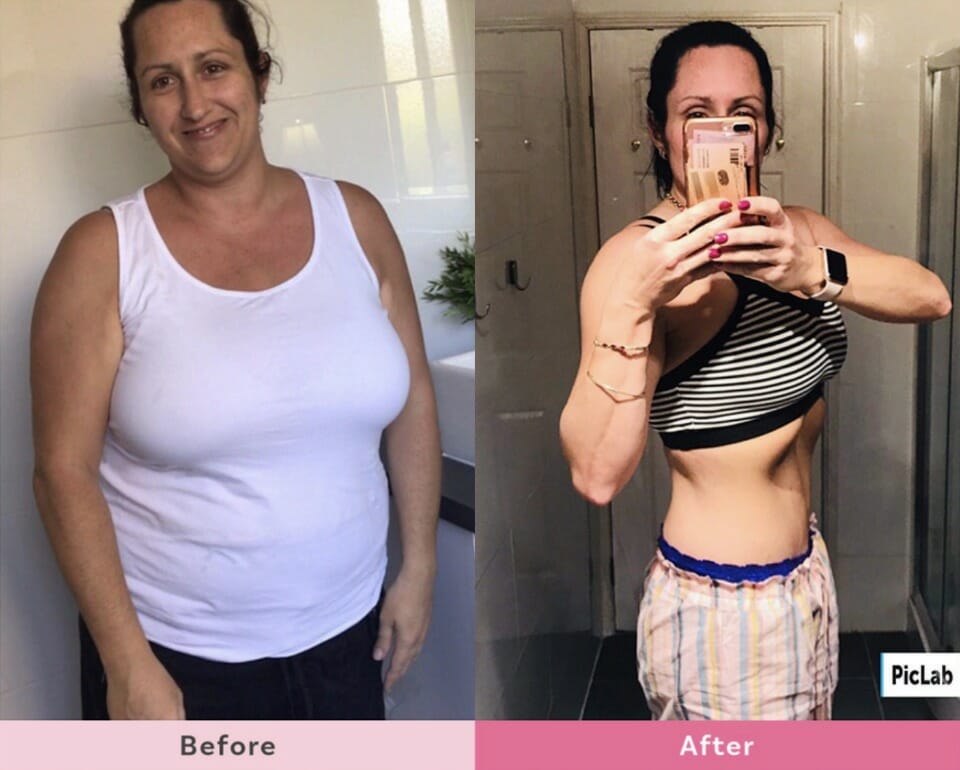 Healthy Mummy community and 28 Day Weight Loss Challenge member Melanie Bell has not only overcome health issues but has also fought to keep her mental health in a good place and has also managed to lose an amazing 52kg.
She says, "In 2014 I was devastated by multiple strokes which claimed my left side of my body and forced me to stop breastfeeding my then 5-month-old son. I had been placed on a massive amount of medications to try and help overcome this heartbreaking condition.
I underwent intensive rehabilitation to regain the movement best I could on my left side. Over the coming six months, I was able to move the left side and I had regained 60% of my strength back.
As a result of all this medication and the weight I hadn't lost from my pregnancy, I saw my weight hit a massive 119kg. I knew that I had to make changes and value myself once more as important.
I made a pledge to myself and my family to become a better me, to find myself that I lost a long time ago".
Melanie signed up to The Healthy Mummy 28 Day Weight Loss Challenges soon after.
"As weeks went on and I saw the weight coming off I knew I had hit the gold mine of diets. There were setbacks from time to time but I just kept pushing and ensuring that I referred back to my healthy eating plan.
Today I am so extremely proud to say that I now weigh 67 kgs (having lost 52 kgs) and feel stronger, fitter and happier than ever before".
Health results: Lost 52kg, fitter, healthier and happier.
Read more about Melanie's health journey here.
2. Amy Thompson
Crippling IBS symptoms, a fatty liver, PCOS, sore knees and sadness after the loss of her husband led Amy to make some huge lifestyle changes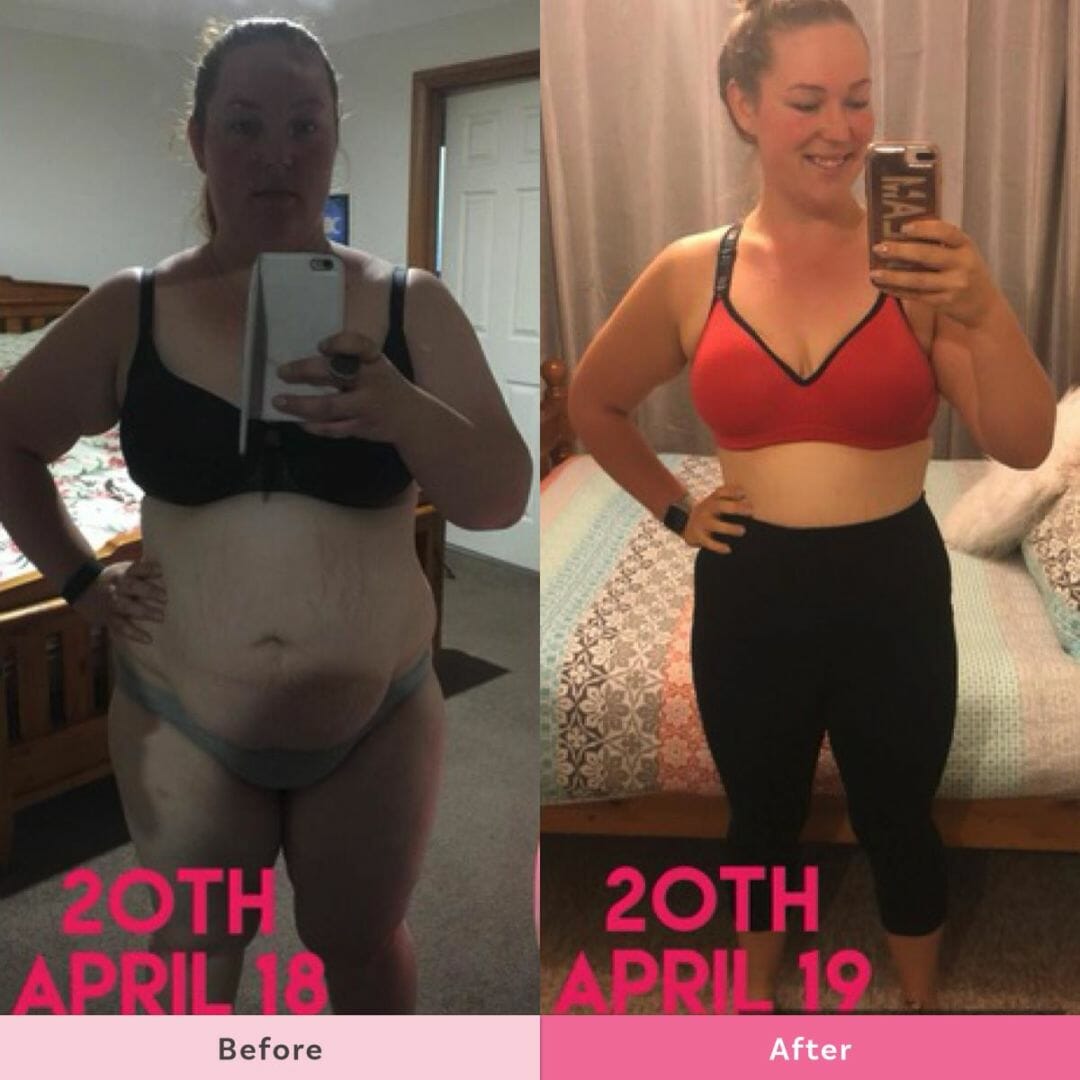 Sitting at her heaviest weight after dealing with the loss of her husband Amy says, "I got to the point where I needed to focus on my health.
I had Polycystic Ovarian Syndrome (PCOS), crippling IBS symptoms, fatty liver disease and extremely sore knees (that would dislocate under the pressure of my weight).
Amy started to change her habits, little by little and they soon turned into big results!
Joining the 28 Day Weight Loss Challenge in April 2018 set Amy on her path for success.
She says, "I soon learned that healthy eating did not have to be boring! Even my son's eating has drastically changed. He actually eats veggies now!'
One of the things that kept Amy going, besides the determination to beat her battles was the Healthy Mummy Community.  She says, "The community was behind me every step of the way, cheering me on! By having a safe place to share my worries, share my successes and a place to learn about leading a healthy lifestyle, it gave me the building blocks I needed to reach my goals".
Having now lost 33.6kg The Healthy Mummy hasn't just changed Amy's physical appearance. She says "I have gone from being shy, anxious, and depressed,  to an outgoing, active, positive, brave and healthy mum. I have discovered the real me!
And the BEST news is – the doctor told me that due to the incredible amount of weight I had lost I have cured my fatty liver disease and he has told me I officially don't have PCOS anymore. And my knees are stronger than ever! I can even run continually for 5kms!".
Health results: Lost 33.6kg, cured fatty liver disease, no more PCOS and stronger than ever.
3. Fiona Mortimer
Seeing the fear in her children's eyes after she collapsed and was carted off to hospital was the devastating moment Fiona knew she had to make a HUGE change.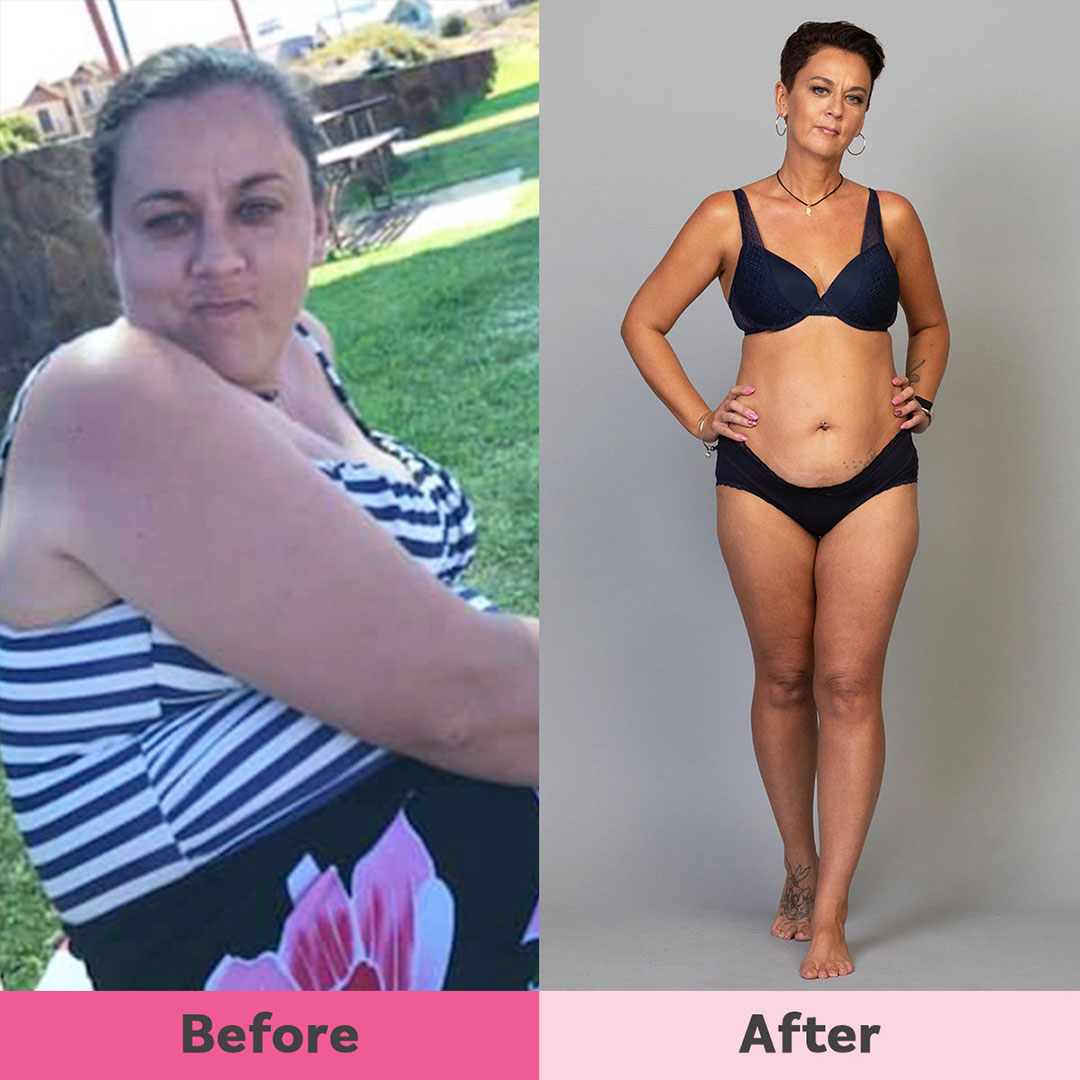 In 2018 Fiona experienced heart issues and rushed to emergency via ambulance.
She says "Seeing the fear in my teenage children's eyes was the turning point. It scared me to death!".
Fearing for her life and determined to never be in that situation again, Fiona decided it was time to change.
After coming across The Healthy Mummy 28 Day Weight Loss Challenges and seeing all the success of real mums losing real weight Fiona knew it could help her too.
With access to hundreds of healthy and nutritious meals and an online support group, Fiona began to make changes.
Now fueling her body with healthy versions of the meals she used to enjoy, and upping her exercise the weight began to fall off.
Fiona has lost 26kg (down from 86kg to 60kg in just 8 months) and a massive 116 cm from her hips, thighs, waist, chest and arms.
After recent check ups with her doctor Fiona is excited to share that her heart issues are gone and her doctor is very impressed with her results.
She says "He has given me the all clear on all my blood results.
I've even managed to improve my low iron and vitamin D to normal range.
I'm so thrilled and grateful to Healthy Mummy for changing my life and health".
Health results: Lost 26kg, heart issues gone and doctor given all clear on blood results
Read more about Fiona's health journey here.
The Healthy Mummy team would like to thank these INSPIRING mums for sharing their stories with us.  We are so proud of each of them for taking back control of their health and living their happiest and healthiest lives.
Taking the first step to regaining your health can be as simple as making that doctors appointment you have been putting off, taking time out for self care, talking to a friend about your worries, asking for help and simply making a decision to improve your eating and exercise habits.
Want more? Read Mums say biggest impact of weight loss is improved mental health.
Dad's heartbreaking post after losing partner to post natal depression: Seek help early on.
Are you ready to become a Healthy Mummy?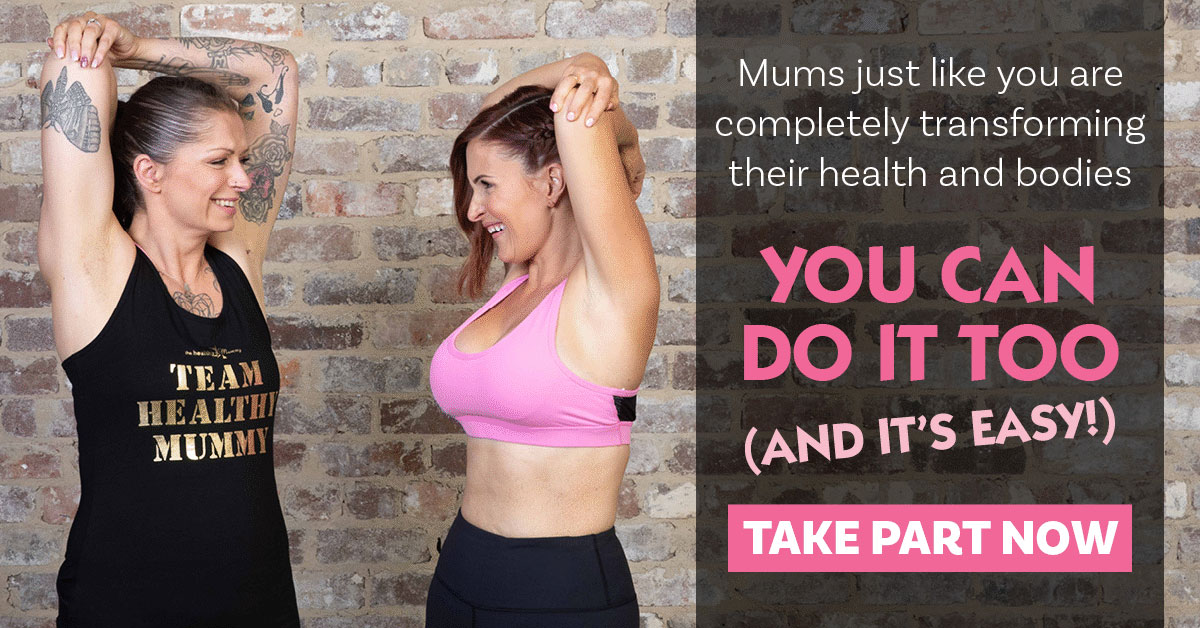 If you are wanting to lose weight and improve your energy – not to mention – help improve your overall health and wellbeing – our 28 Day Weight Loss Challenge is an awesome program to check out.
Our 28 Day Weight Loss Challenge includes:
28 days of at home exercise routines (no gym needed) – with video instruction
Customisable and breastfeeding friendly meal plans (including 7 Day Cleanse)
Time-efficient exercises for busy mums
Challenge combines Pilates exercises with interval and circuit training (HIIT)
Suitable for basic to advanced fitness levels
Home to thousands of EASY-TO-MAKE recipes!
To learn more about our 28 DAY WEIGHT LOSS CHALLENGE CLICK HERE or purchase our breast-feeding friendly Smoothies.
Think you might have PND? Read Post Natal Depression – What to look out for and how to get help.