12 awesome 28 Day Weight Loss Challenge App developments coming your way!
The Healthy Mummy tech team are at it again. They have been working tirelessly (and excitedly) to improve and better our NEW 28 Day Weight Loss Challenge App based on YOUR feedback.
They have been tinkering and tweaking away where necessary. And while we are LOVING the new developments and updates happening, it's your thoughts and feedback that counts. 
For example, are you happy with the App? Do you find it easy to navigate? Is there any specific feedback you want to give us?
Here at Healthy Mummy H.Q our goal is to make the 28 Day Weight Loss Challenge App the best possible TOOL, ensuring your weight loss journey is as easy, motivating and as educational as possible.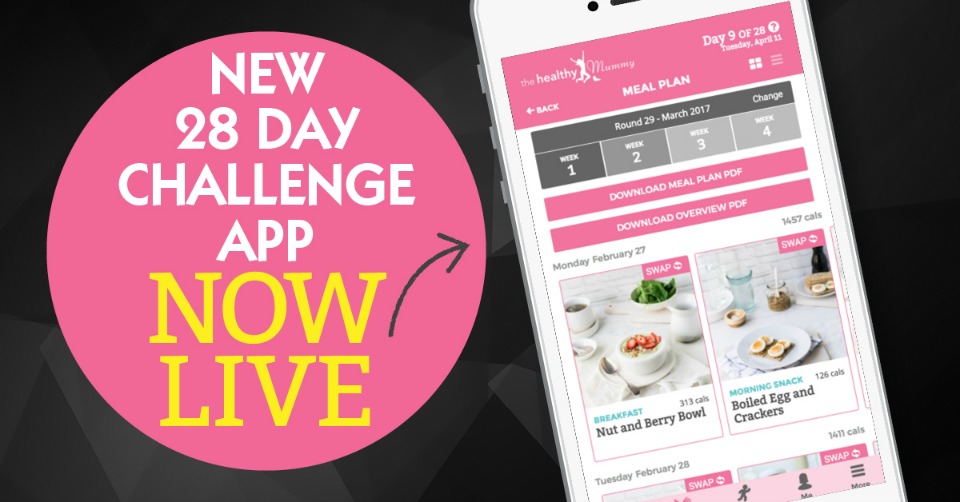 Tweaks that have gone live this week
Here is an update of all the tweaks that have gone live this week:
1.Improved graph display
When you set up your 28 Day Weight Loss Challenge profile, your starting weight will no longer be zero kilograms. Rather, it will be YOUR starting weight. That way, you can better track your weight loss progress. Your starting weight will also be displayed more clearly.
2.Measurements dots
If you click on the "Measurement Dots" in all the tracking graphs you can easily see the date and measurement details that this dot is tracking.
This is better to look at on the website version of the App, due to the larger screen. However, if you are using a mobile version, then all you need to do is "tap and hold" until the information box appears.
3.Push notifications… they are back!
Weren't receiving any push notifications? Well, don't worry! You will NOW!
4.Videos on a loop
Exercise videos from the usual HIIT/Pilates workouts now play on a loop rather than stopping and showing a black screen at the end of play. Talk about awesome developments.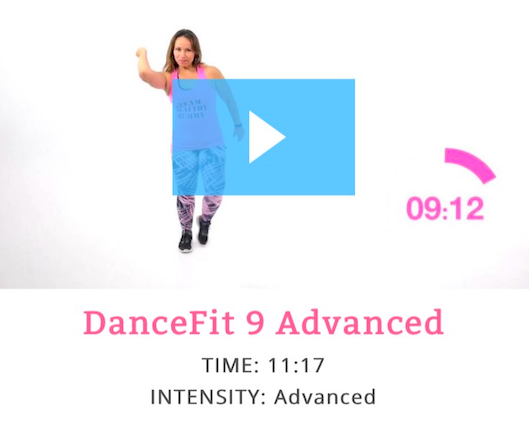 5.Challenge themes
Wanting to search through previous Challenge themed recipes? Well, we have now made this easier. The theme of the Challenges will be displayed to make it easier if you wanted to say do the Sugar Detox Challenge again or look at what the recipes were in a Budget Friendly Challenge etc.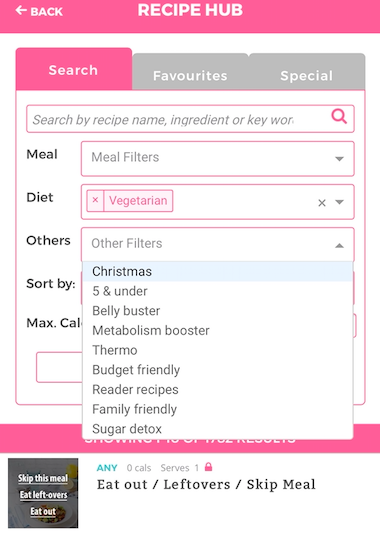 6.Warning, warning, warning
If you click on the pink star in your Favourites list, a warning will now pop up. This 'warning' will prevent users from accidentally deleting their favourite recipes.
While we are all enjoying these new updates, our tech team are working hard on the following further updates:
Updates still to come
1.Are you a beginner or slightly more advanced DanceFit Queen?
Tabs providing options for Beginner or Advanced DanceFit workout videos are HAPPENING! Not to mention, 2 NEW advanced DanceFit works are being uploaded.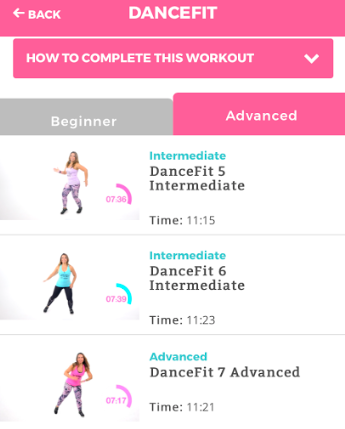 2.Post natal specific workout videos
Post natal specific workout videos are being developed. How awesome is that?
3.Get fit in 4 MINUTES
Tabata 4 minute INTENSIVE workout videos are being developed for the August Metabolism Boosting Challenge. Get ready to blast the fat in under 5 minutes ladies. 
4.Minimum calories option
We will be adding a "minimum calories" field in the recipe hub when searching for recipes. 
5.Woohoo! Improved desktop verision
Improving our website version of the 28 Day Weight Loss Challenge App is a MAJOR priority. We hope to better make use of the large screen space. 
6.Whatever YOU want!
And of course, based on YOUR feedback, we intend to improve and build new features. If you have any suggestions go to our Customer Support Hub here
Love the sound of our App but not a Challenge member yet? SIGN UP TODAY!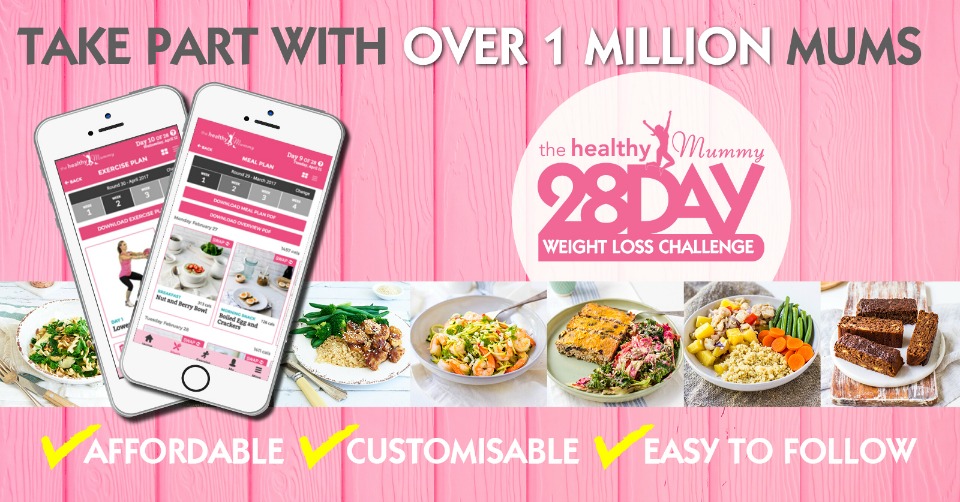 Our 28 Day Weight Loss Challenge is an affordable, customisable weight loss program PROVEN to help mums reach their weight loss goals.
Our Challenge entails:
28 days of at home exercise routines (no gym needed) – with video instruction
Customisable and breastfeeding friendly meal plans
Time-efficient exercises for busy mums – under 30 mins
Challenge combines Pilates exercises with interval and circuit training (HIIT)
Suitable for basic to advanced fitness levels
Home to thousands of EASY-TO-MAKE recipes!
Mums who have transformed their bods on the Challenge
Mel Golding
Can you believe Mel is a mum-of-four? We sure can't. She looks absolutely magnificent. Since jumping on board with the Healthy Mummy, Mel has lost an incredible 14 kilograms*.
Mel shares, "The Healthy Mummy has transformed my life, more than just physically too."
Most of all Mel reveals, "I can finally say, I LOVE WHO I AM!"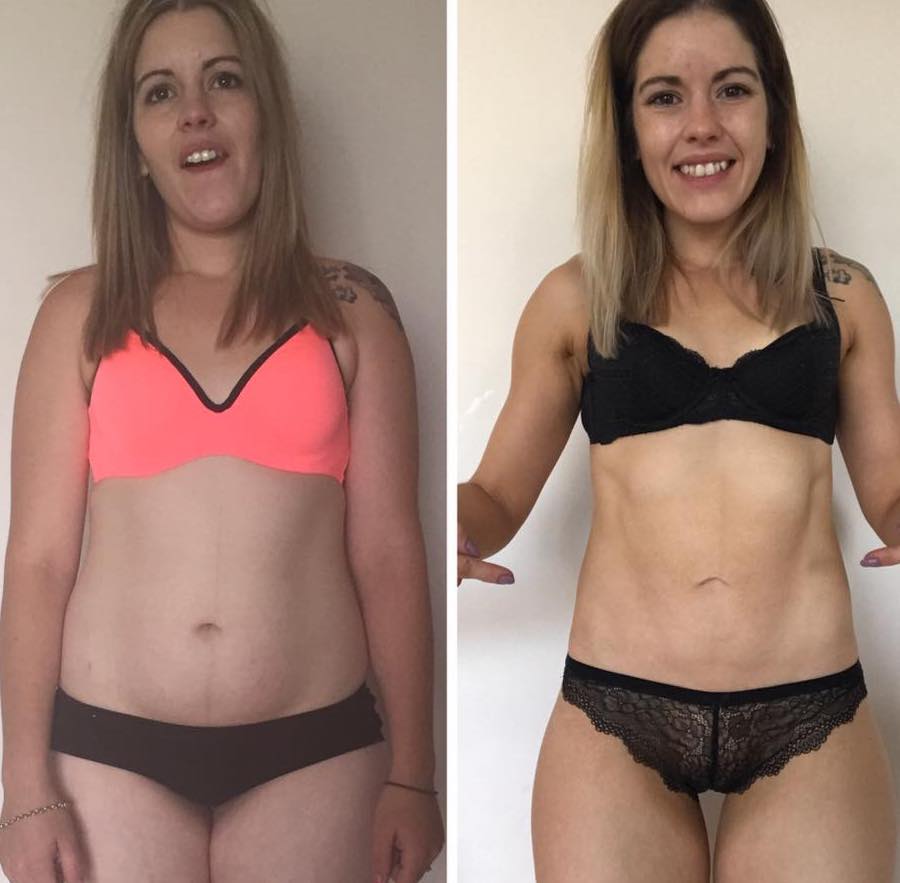 Jacoby Hall
Wow. Jacoby recently hit a milestone weight loss goal. She hit 70 kilograms on the scales. She's down from 88.8 kilograms. Thats an incredible 19 kilogram weight loss! How fabulous is that?
Jacoby says, "The biggest thing I've realised since starting this journey is that I need to take care of myself, in all different ways, it all equals being healthy in mind and body."
Of the 28 Day Weight Loss Challenge Jacoby says, "I can honestly say at 35 I'm the fittest and strongest I've ever been in my life. Amazing what you can achieve with support love and some will power to keep moving."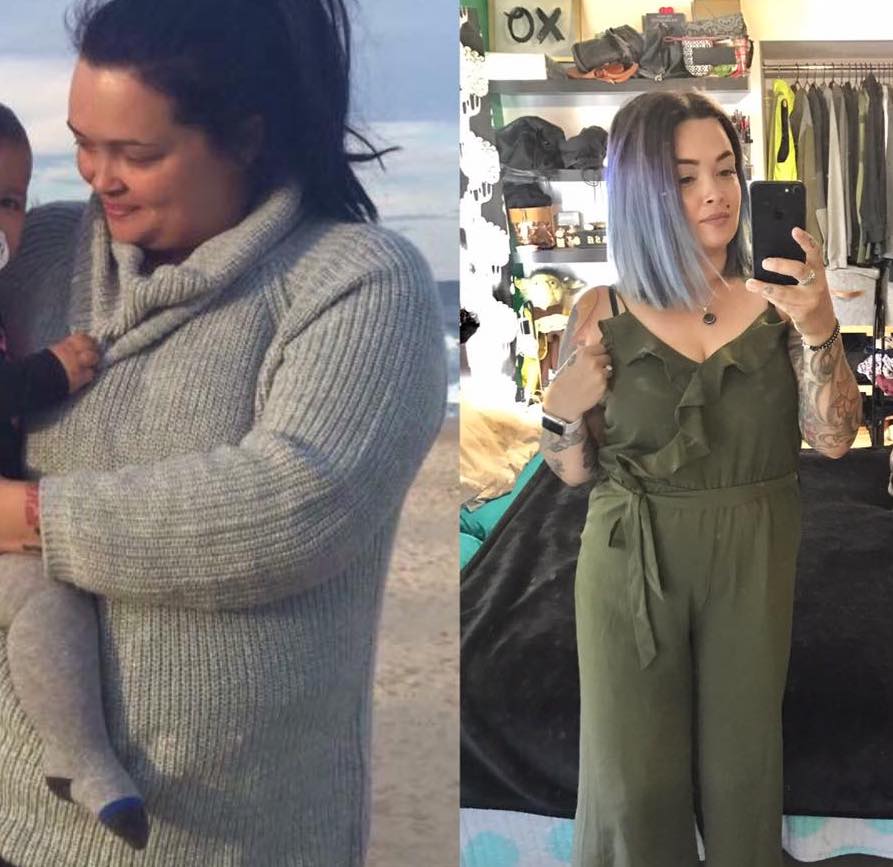 To find out more on the 28 Day Weight Loss Challenge 
click here
.