15 little things you should know about your partner after six months of dating!
Marriage therapist Jeff Guenther shared a clip on his TikTok page a list of important things you should know about your significant other early on in a relationship.
It's exciting getting to know someone when you are first dating BUT there are a few little things you should know about within the first six months, claims an expert.
Marriage therapist Jeff Guenther shared a clip on his TikTok page a list of important things you should know about your significant other early on in a relationship.
Do you know these things about your partner?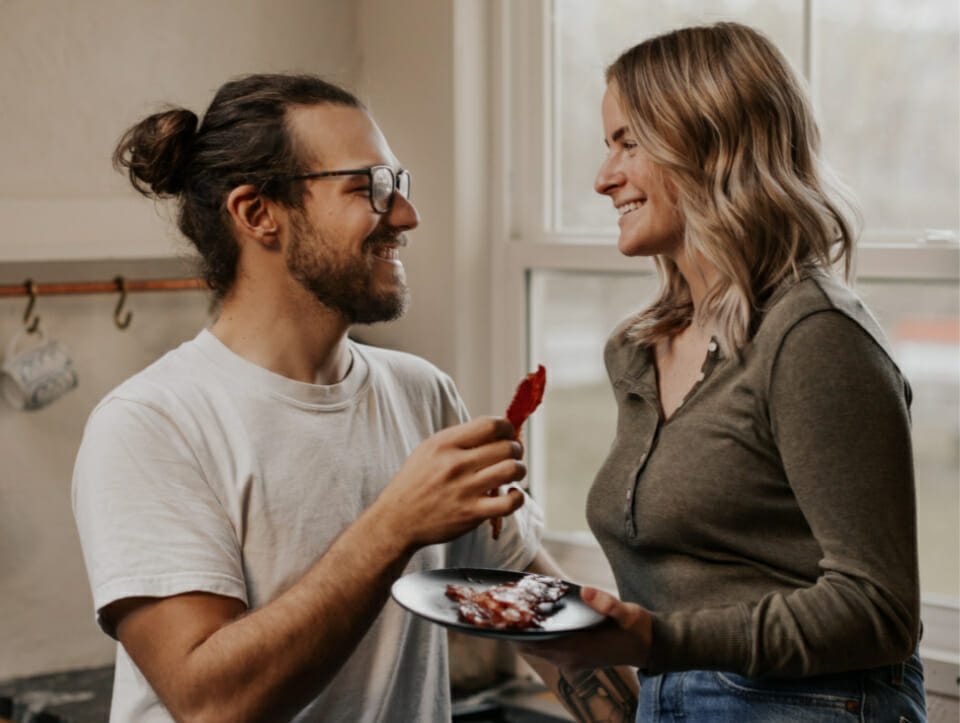 15 things you should know about your significant other within six months of dating
How do they want to celebrate their birthday?
How much alone time, if any, do they need?
What's their favourite food?
What turns them on and gets them in the mood?
How long do they need to get ready and head out the door?
What's their favourite TV show, movie, and band?
What's their most controversial take?
Who is their best friend, and why?
What family member triggers them the most?
What will instantly make them laugh?
What's their biggest insecurity?
What's the best way to support them when they're stressed or upset?
What do they ultimately want from this relationship?
What do they allow themselves to financially splurge on?
What's their biggest guilty pleasure?
View this post on Instagram
How many did you get right? Is there anything that you would add to the list?
Couples who sweat together, stay together
Meanwhile, did you know that research has found that couple's who sweat together STAY together.Yep, that's right. Having a workout buddy is a great way to stay accountable, motivated and reach your fitness goals.
When you embark on a weight loss journey or lifestyle change, having the right support around you can often mean the difference between success and failure.
That support can come from lots of different places, but there's no denying getting your partner to support you can be a big factor in reaching your goals.
Having someone at home to help keep you accountable when temptation strikes or your motivation starts to wane can easily stop you from falling back into old habits.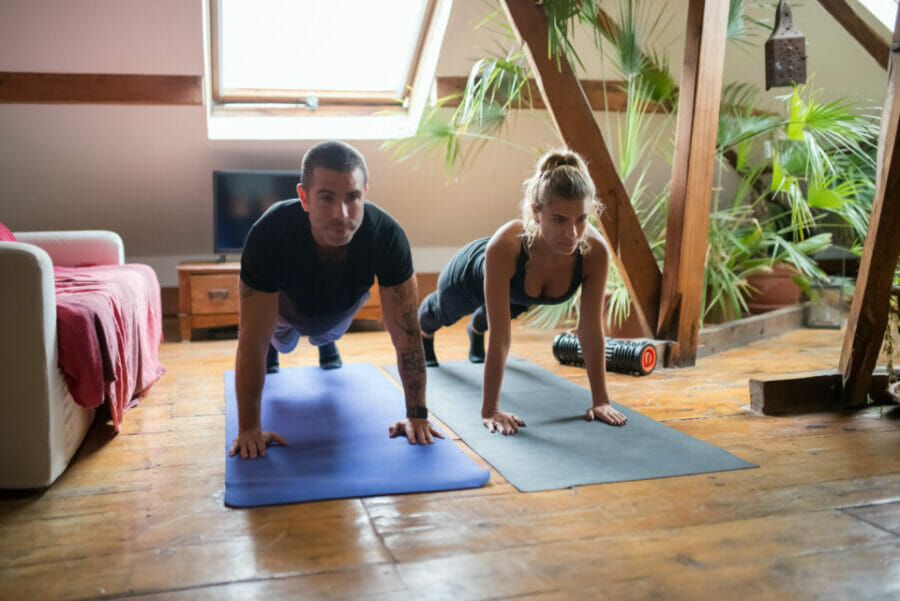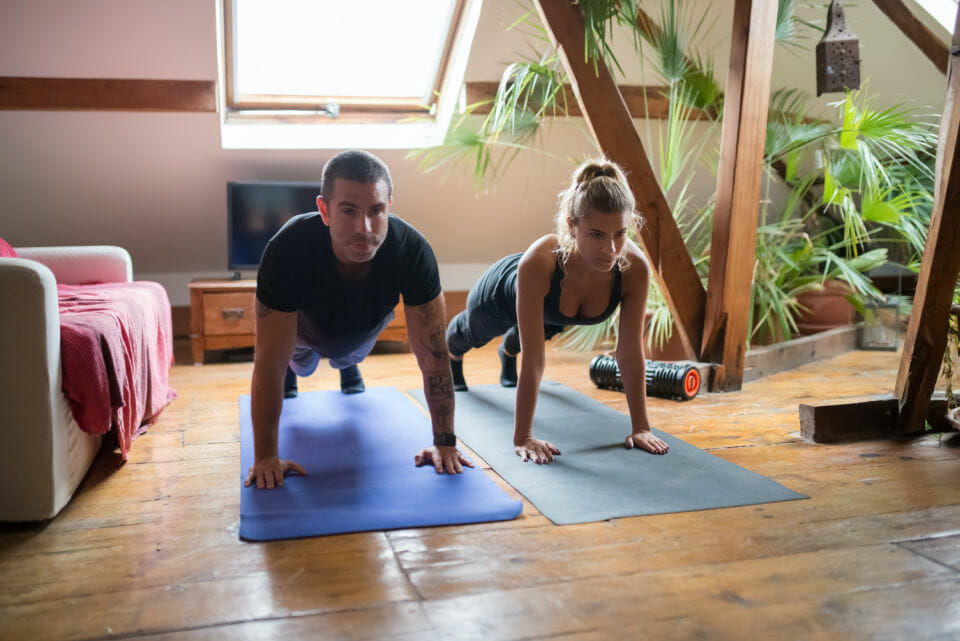 Reasons why couples who sweat together, stay together
A recent study found that couples who hold EACH OTHER accountable for healthy lifestyle changes, led to better weight loss outcomes compared to control groups that tried to change on their own.
Another study showed that couples working out together are more satisfied with their relationships. This could be because they are more motivated, spend quality time together and hold each other accountable.
What's more, there are even dating apps for singles looking for fitness-minded people to connect with, like Fitafy – which has had more than 1000 success stories and two engagements in less than 12 months since launching!
1. You motivate each other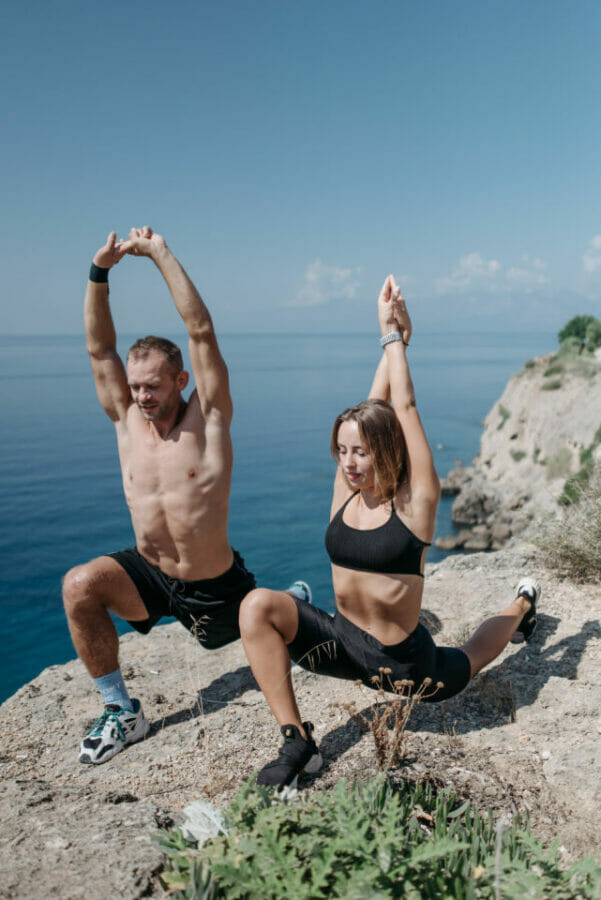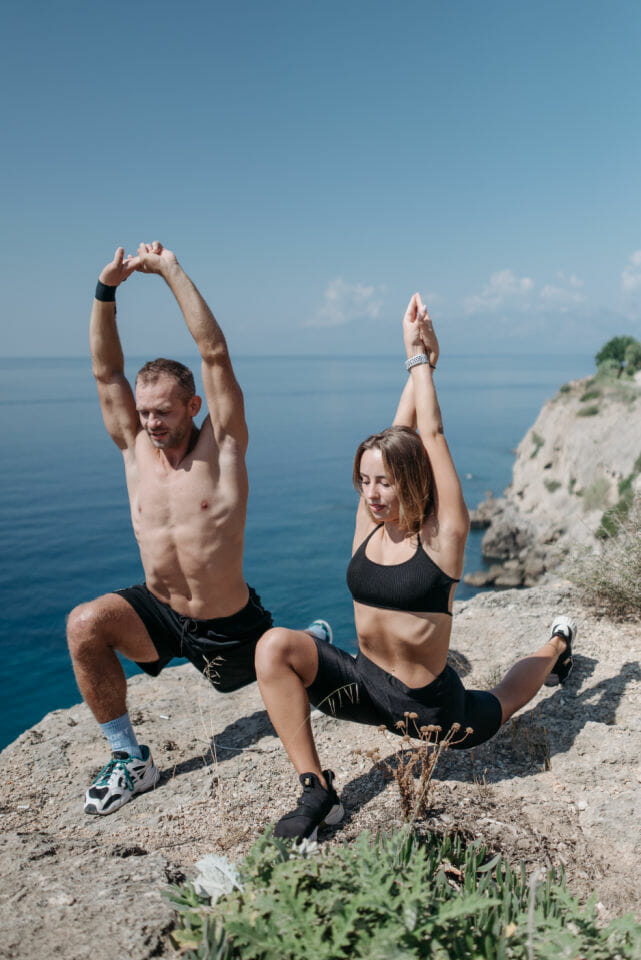 If you're living with someone, like your partner, and they want to go to the gym, you're more likely to go with them! It's so much easier to workout, if your significant other is picking up weights or going for a walk.
2. Develop a stronger bond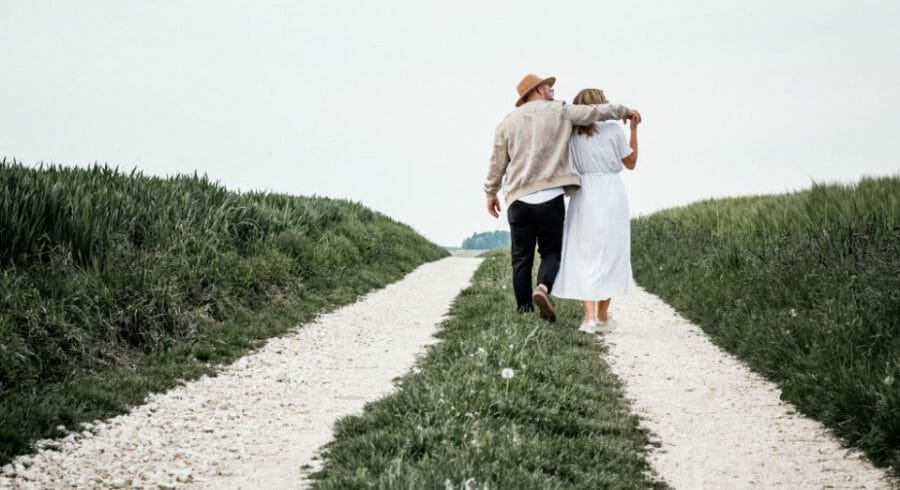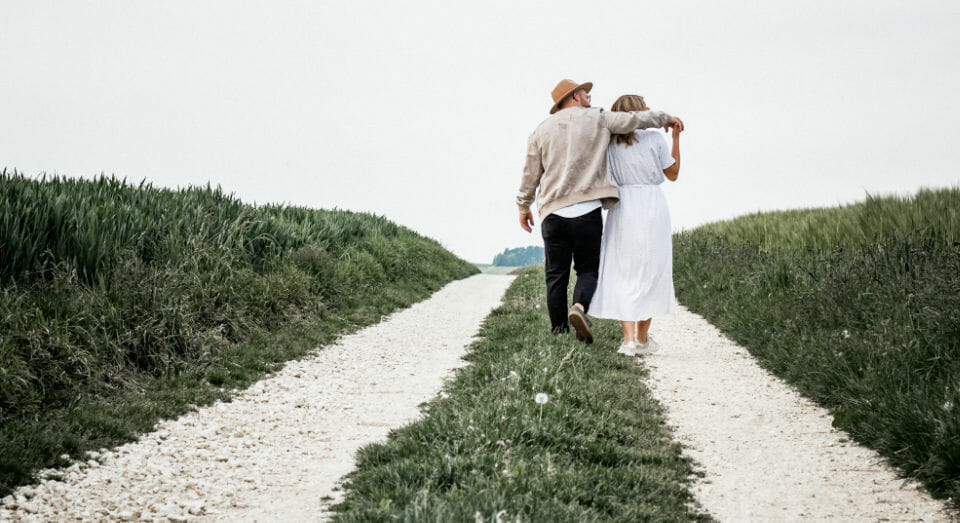 If you're both doing weights at home and can feel it the next day, it gives you a new connection. You sympathise with each other. You also know not to undo or sabotage each other's hard work and buy junk food.
3. Share the same interests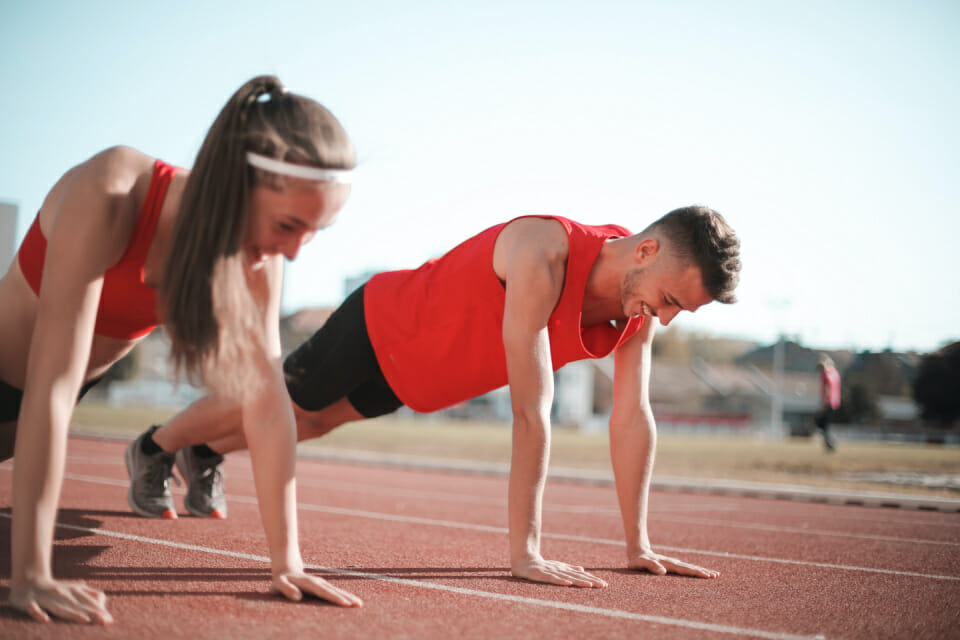 When your headspace is in the same direction, you have a connection. You are getting up and doing the same things, especially if it's a contact sport like tennis, touch footy or boxing that you can do together.
What's more, if you have kids, they will join in and as well.
4. Alleviate tension together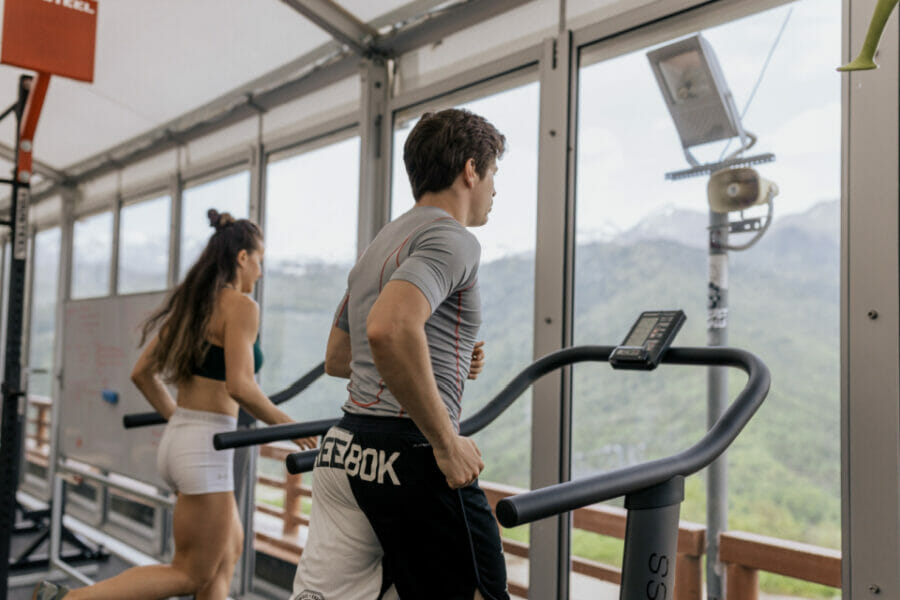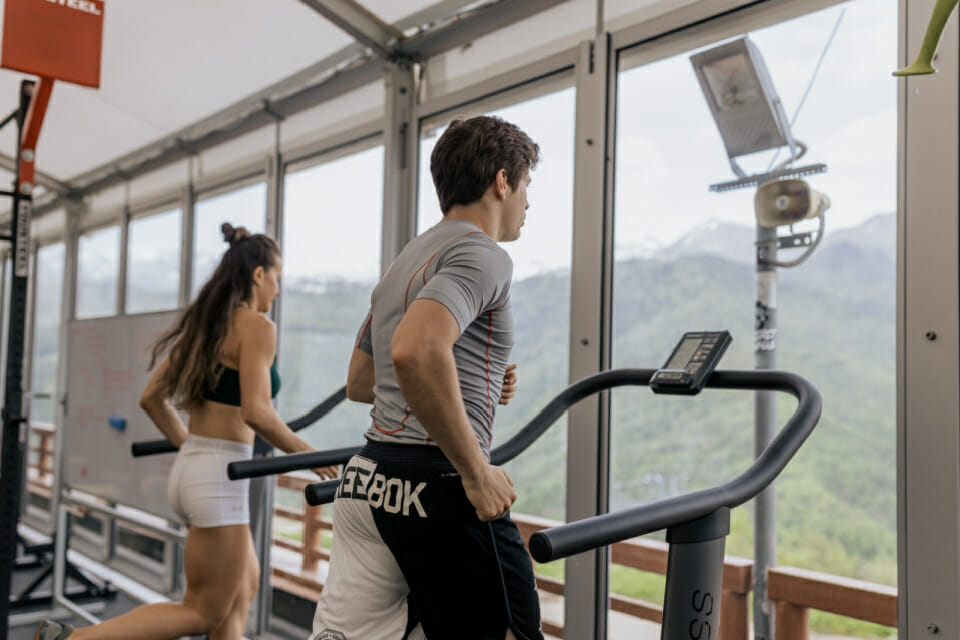 Exercising helps reduce stress. If you are both feeling less stressed, you're less likely to argue or have tension with each other.
5. Work towards the same goals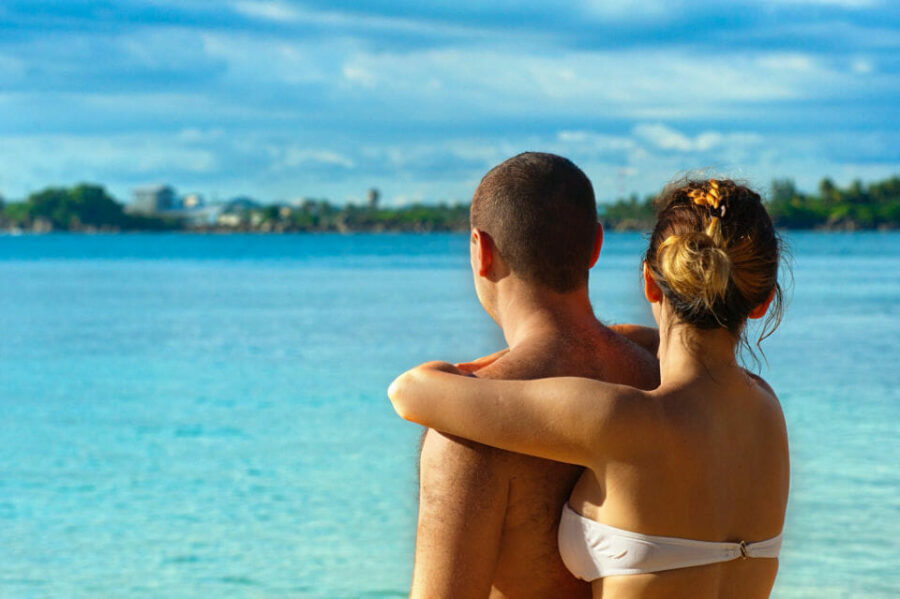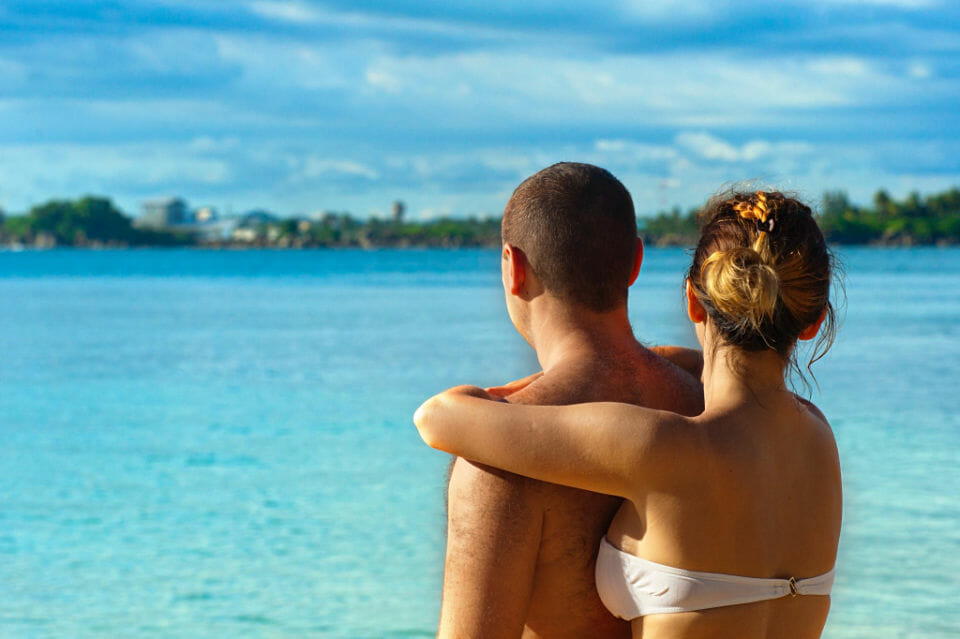 You both have a common goal – to be fit and healthy. It's nice to head and reach goals with your loved one.
6. Have more stamina in the bedroom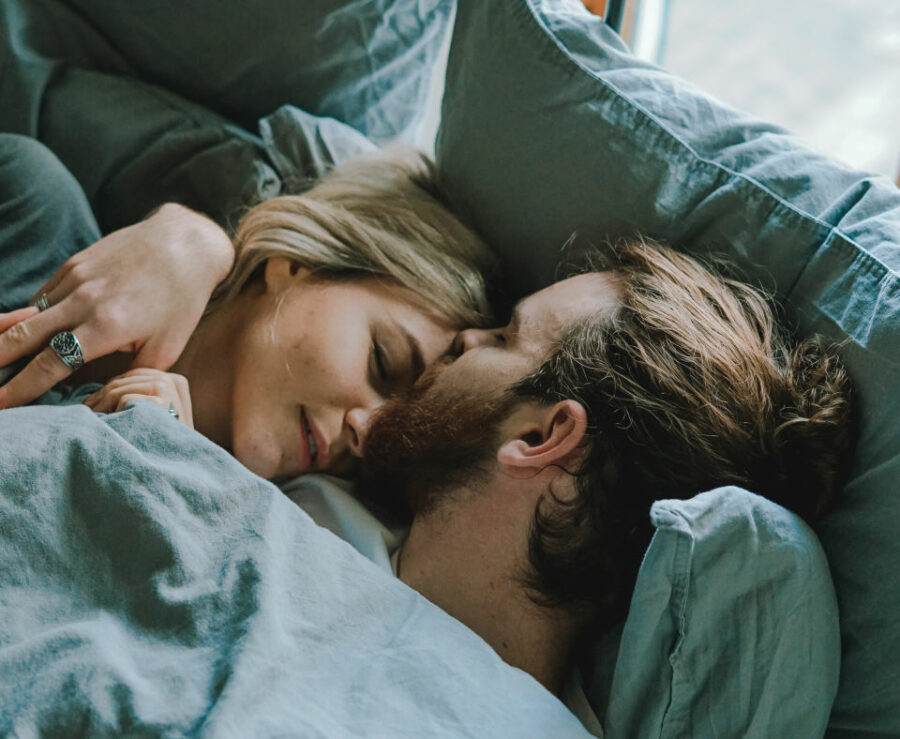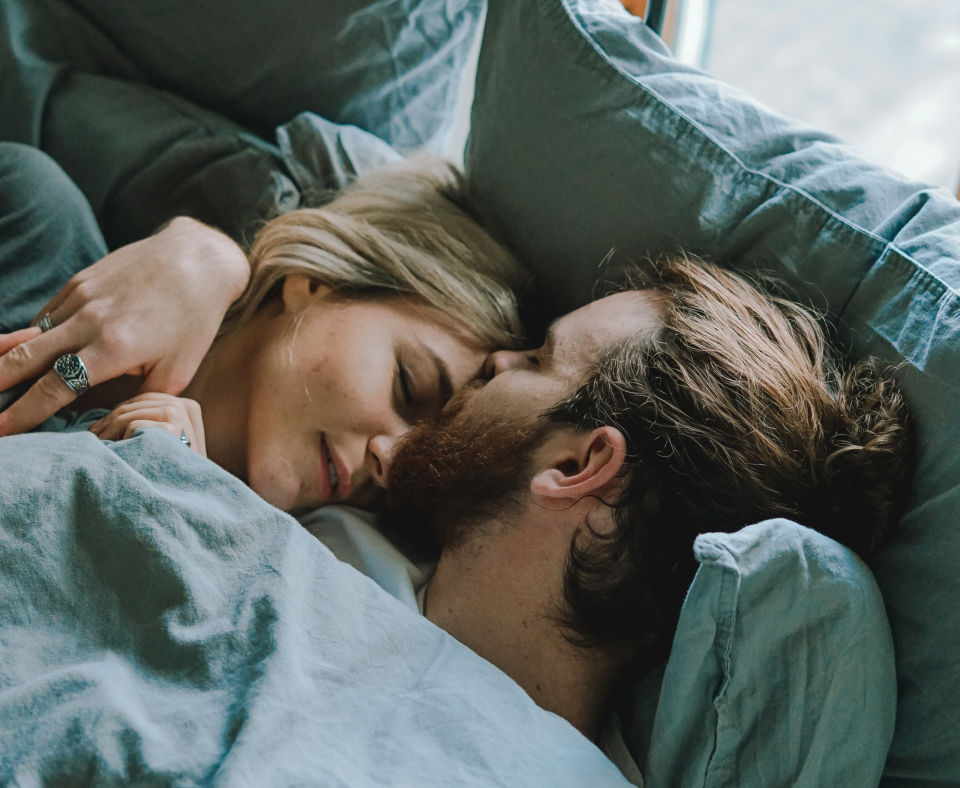 Another great reason to get fit! You'll both have more stamina in the bedroom if you are fit and healthy. You won't feel conscious about your body either.
7. Keep each other on track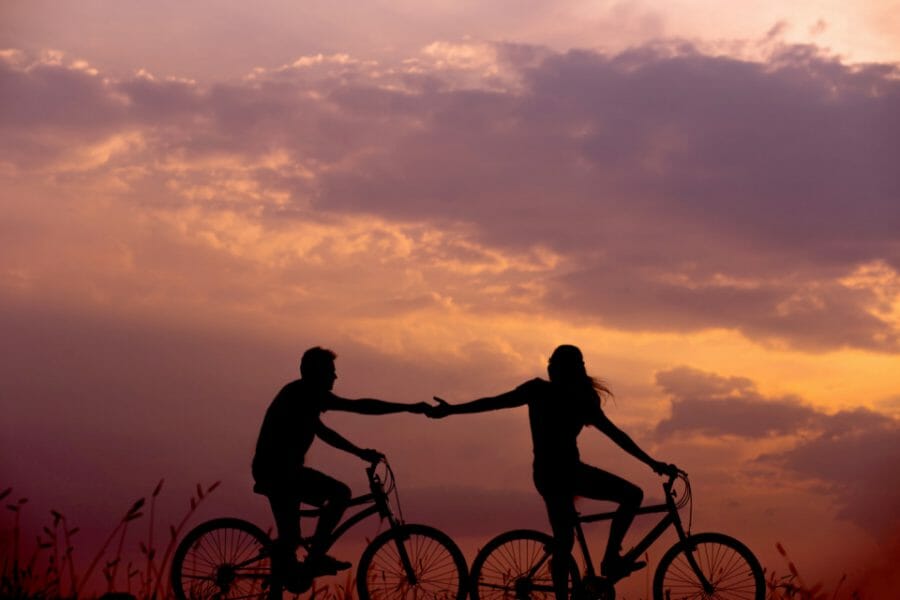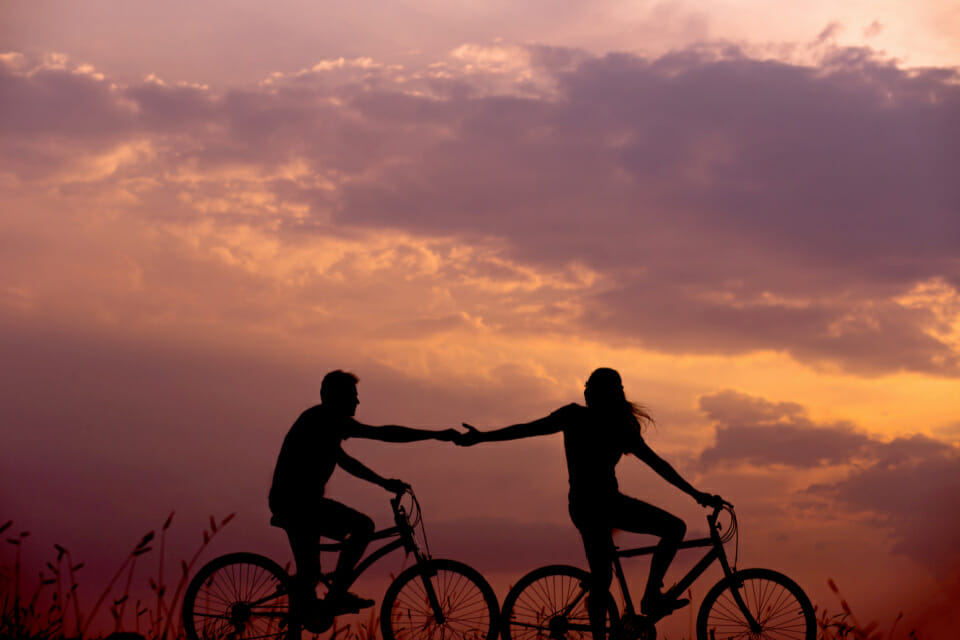 No one will derail you or lead you off track. If anything, they may steer you back on the track if you feel to lazy to workout, they might motivate you to do a quick workout, and you'll feel better for it.
How Healthy Mummy Melissa and her hubby Jeff lost weight together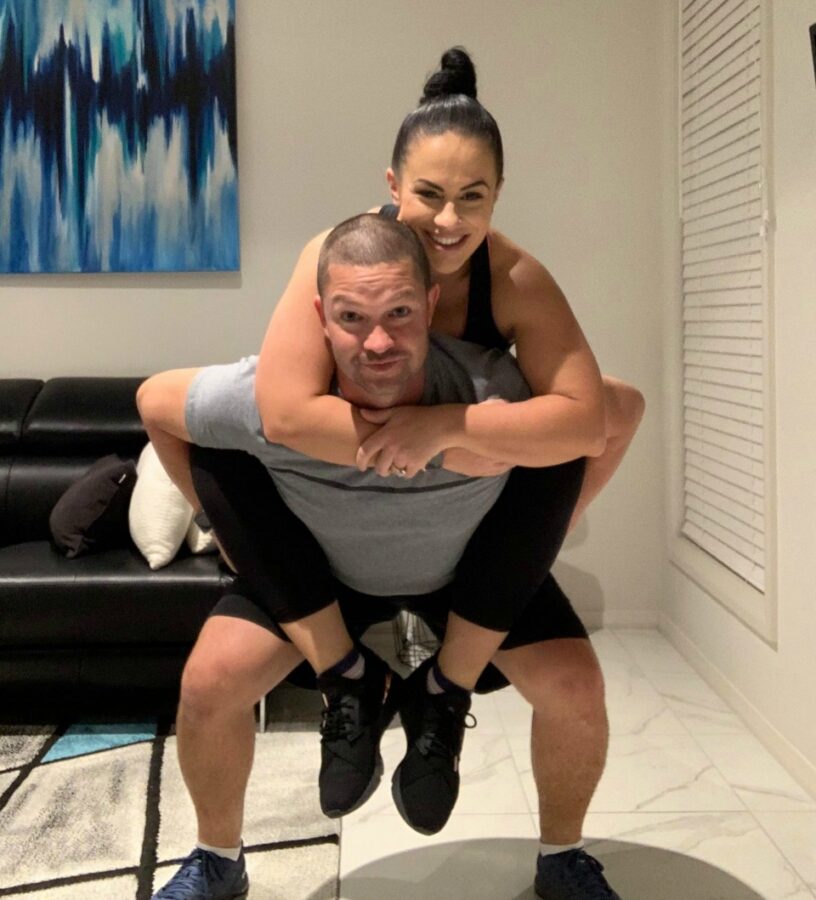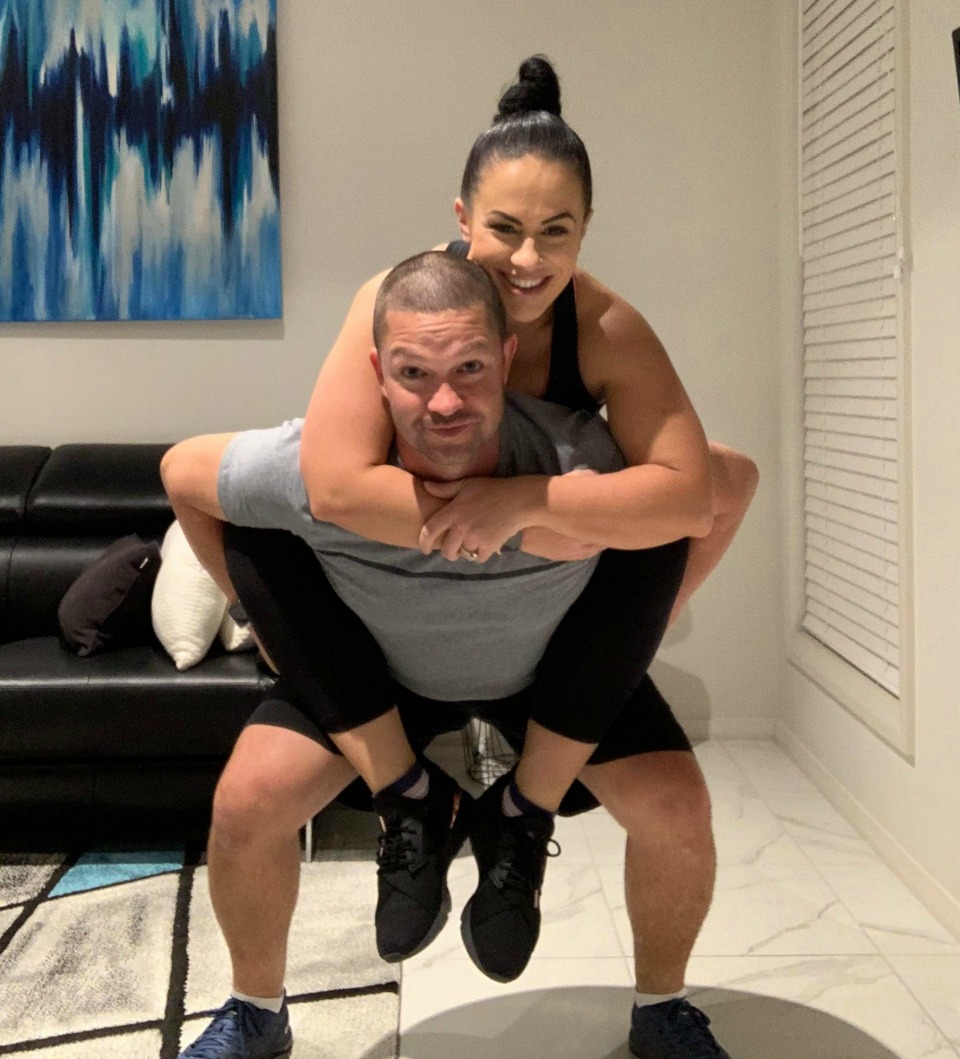 Melissa has been following the Healthy Mummy lifestyle for four years having lost 37 kgs in 9 months.
It took about two years before Melissa's partner Jess adopted the same healthy lifestyle and he then lost 13kg in 10 weeks and has just been maintaining that ever since! He's been drinking The Healthy Man Meal replacement.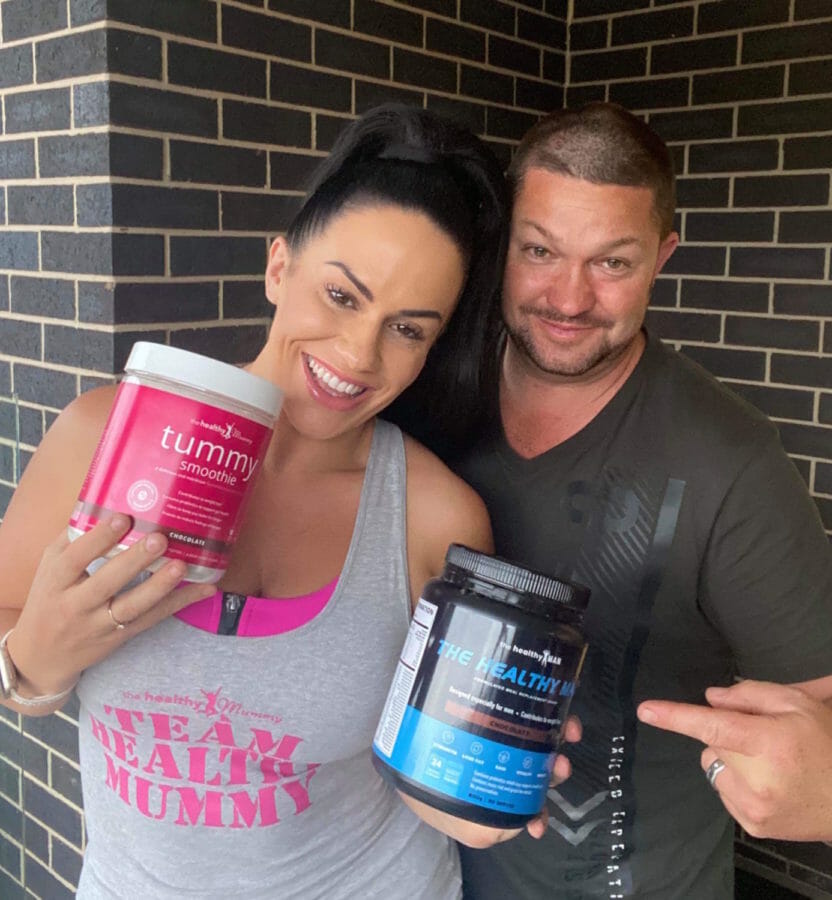 Melissa says "I am super proud of him and the choices he has made with changing his food and what he chooses to drink now.
"No more soft drinks, only water and now he uses the Healthy Man Meal Replacement too.
"My journey with The Healthy Mummy definitely made my partner realise that you can still enjoy delicious meals that are also better for you, by swapping out a few ingredients here and there.
"He still gets to eat some of his favourite meals in a healthier alternative without impacting the taste too much."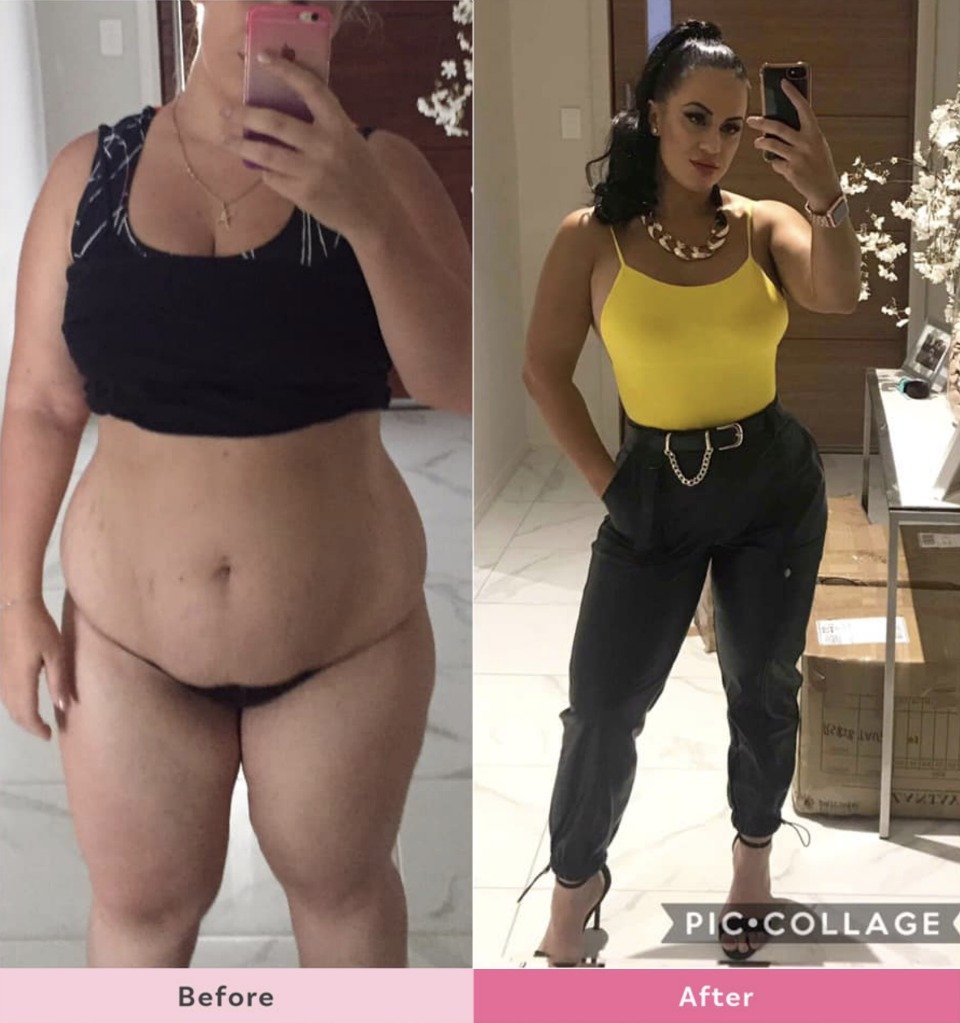 Weight loss advice EVERY mum needs to hear from a mum who's lost 37kg
However, Mel admits it took him a while to get on board with the exercise part of it but eventually he started doing some workouts with me once or twice a week and he really enjoyed spending some extra time with Mel.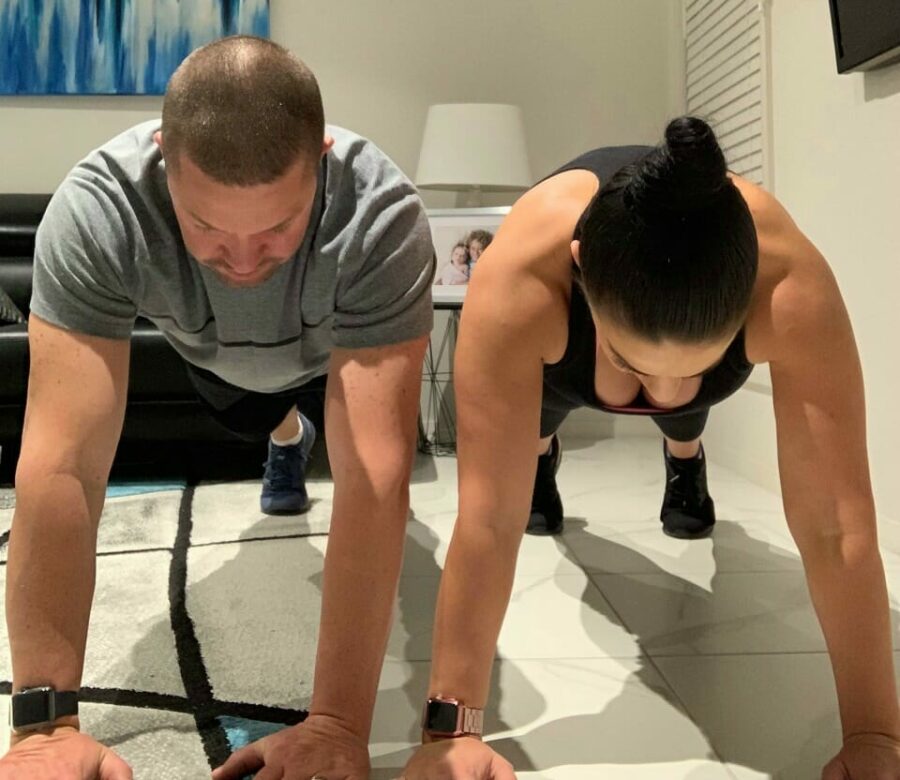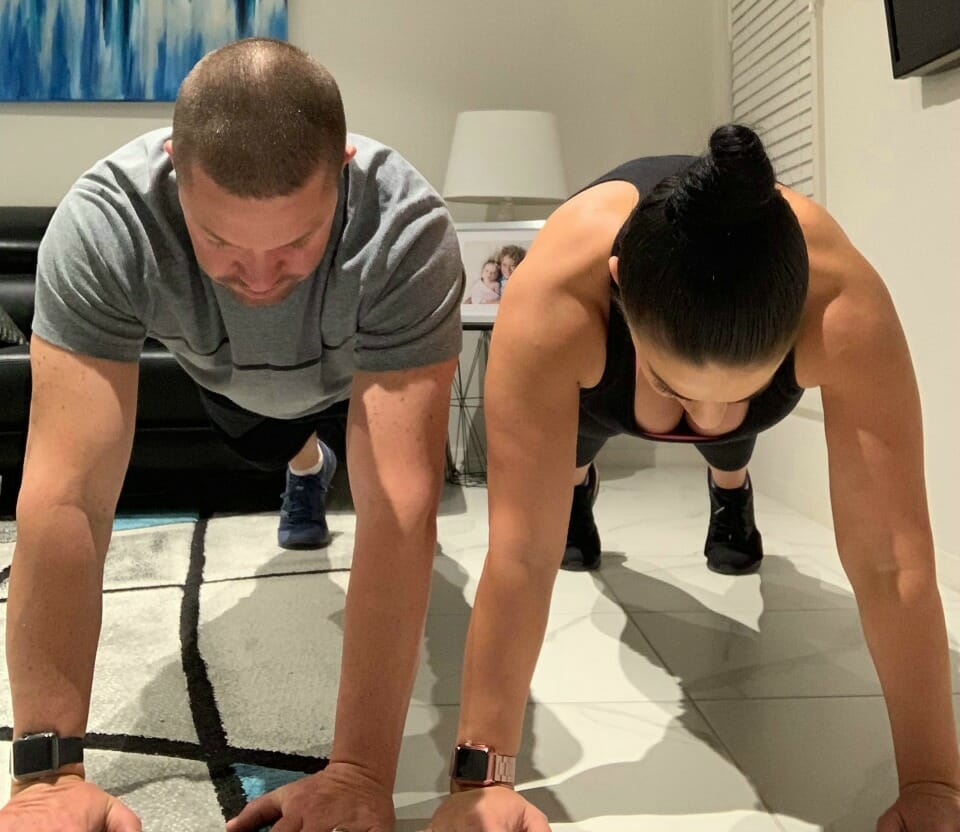 "It definitely bought us closer together because we could do something that we both enjoyed and could have a laugh at each other," she says.
"We love boxing together and we are both very competitive which can make it interesting at times. We try to beat each other and that's a great motivation to push harder."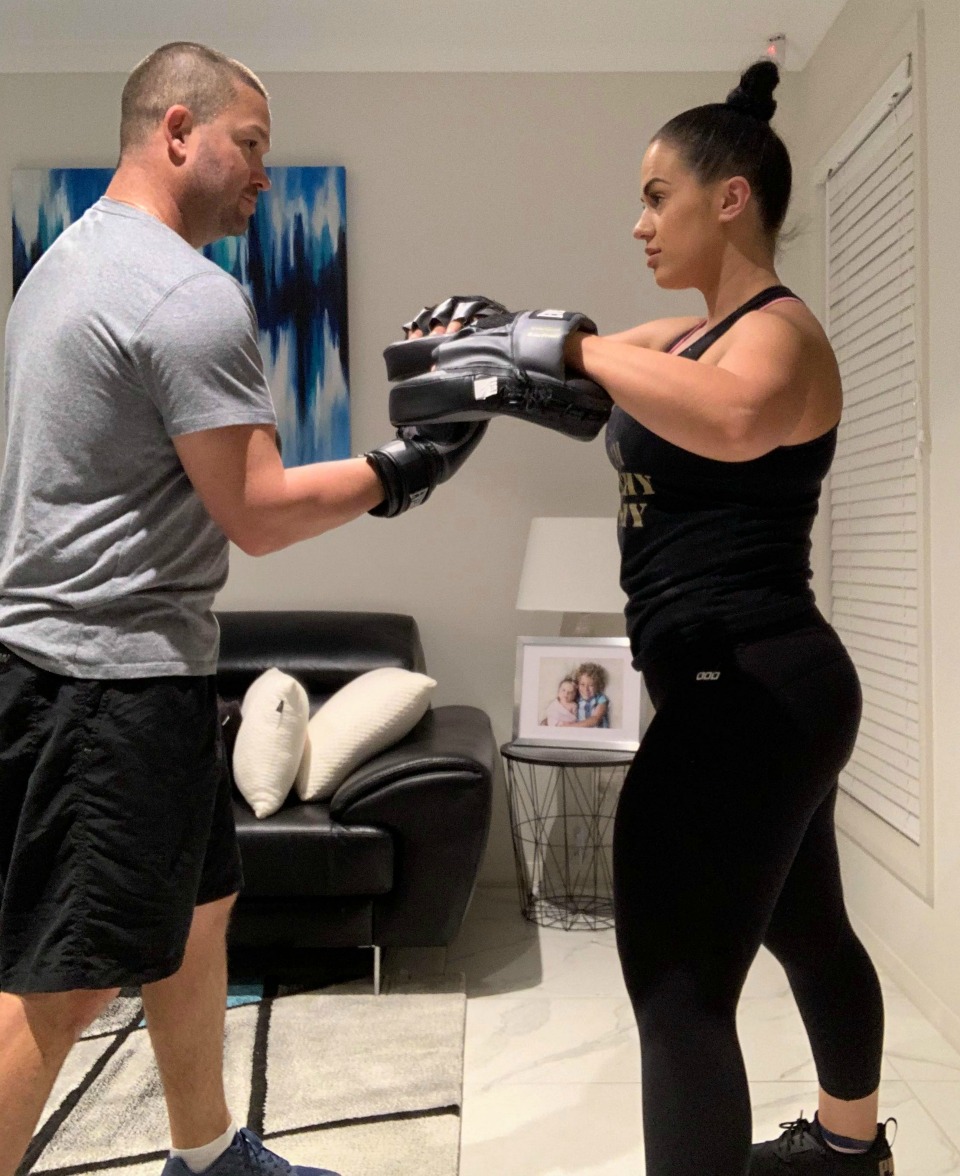 "Getting your partner on board can be a challenge on its own"
Mel's advice for other women who want their partner to get on board is, "I find that sometimes people don't know what they are missing out on until they can experience it themselves.
"It didn't take long where he actually enjoyed being part of my journey he also wanted his own journey.
"One day, I gave him a turn boxing and he was a little bit uncomfortable at first but it was a great laugh and we both really enjoyed the time together which is what made it so much more enjoyable.
"The impact it has had not only on our relationship but our whole family is definitely a positive one. The one thing I wanted is that we could just live our best possible life."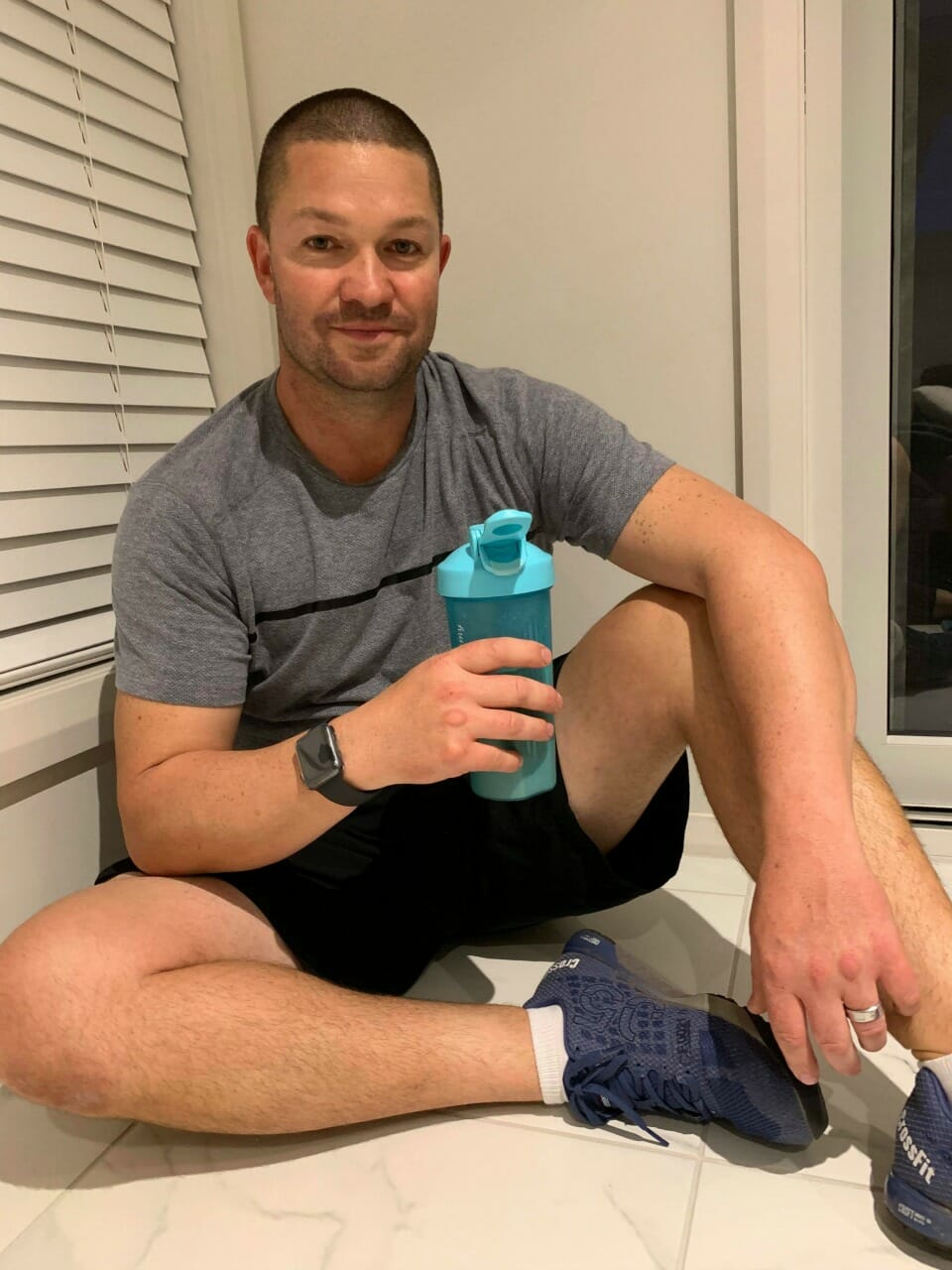 In fact, Mel and Jeff's healthy lifestyle is having a positive impact on their kids as well!
"We both have a different mindset now, taking the kids to the park, or for a bush walk, swimming with our kids and being able to have the energy to keep up with 2 very active little people is a breeze now.
"The biggest thing I think would be that we both feel comfortable in our own skin and we have the confidence to show that off now."
Want to eat healthier but your partner isn't on board? Here's how to deal with it
Hear what other blokes are saying about The Healthy Man Meal Replacement!
Ready to live your best and healthiest life with your partner?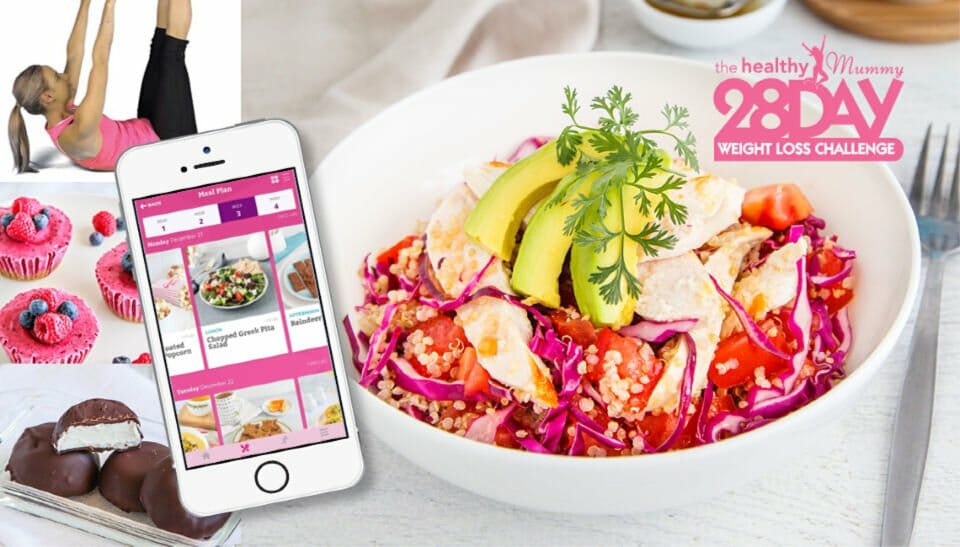 If you are wanting to lose weight and improve your energy – not to mention – help improve your overall health and wellbeing – our 28 Day Weight Loss Challenge is an awesome program to check out.
Our 28 Day Weight Loss Challenge includes:
28 days of at home exercise routines (no gym needed) – with video instruction
Customisable and breastfeeding friendly meal plans (including 7 Day Cleanse)
Time-efficient exercises for busy mums and dads
Challenge combines Pilates exercises with interval and circuit training (HIIT)
Suitable for basic to advanced fitness levels
Home to thousands of EASY-TO-MAKE recipes!
To learn more about our 28 DAY WEIGHT LOSS CHALLENGE CLICK HERE or purchase our Smoothies.