5 Toys Your Baby Will Love This Christmas
If you're stumped with what to get your baby this Christmas or you've got friends and family asking you, never fear Healthy Mummy is here. We've pulled together five of the best toys your baby will get a kick out of this festive season.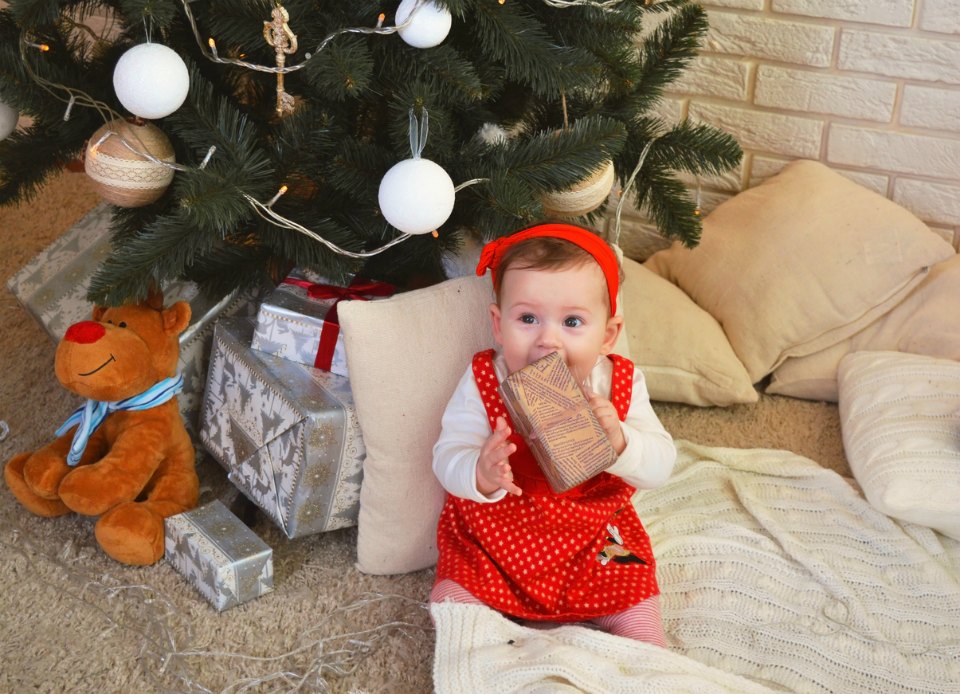 While there's no point in going overboard getting your newborn or baby too many Christmas gifts, it's nice to give them something.
This is especially true if you've got older children and Santa is doing his rounds, how can he miss out on the youngest member of your family?
5 Toys Your Baby Will Love This Christmas
1. Fisher-Price Laugh & Learn Smart Stages Learning Table
This is the perfect gift for any little one as it will last through a number of stages. It's designed for babies from six months and transforms from a sit and play board to a play table as your baby learns to stand and walk.
Level one explores first words and sounds while level two teaches baby through questions and simple directions. Level three encourages your child with imaginative fun and early role-play.
RRP: $59
Buy it from Target here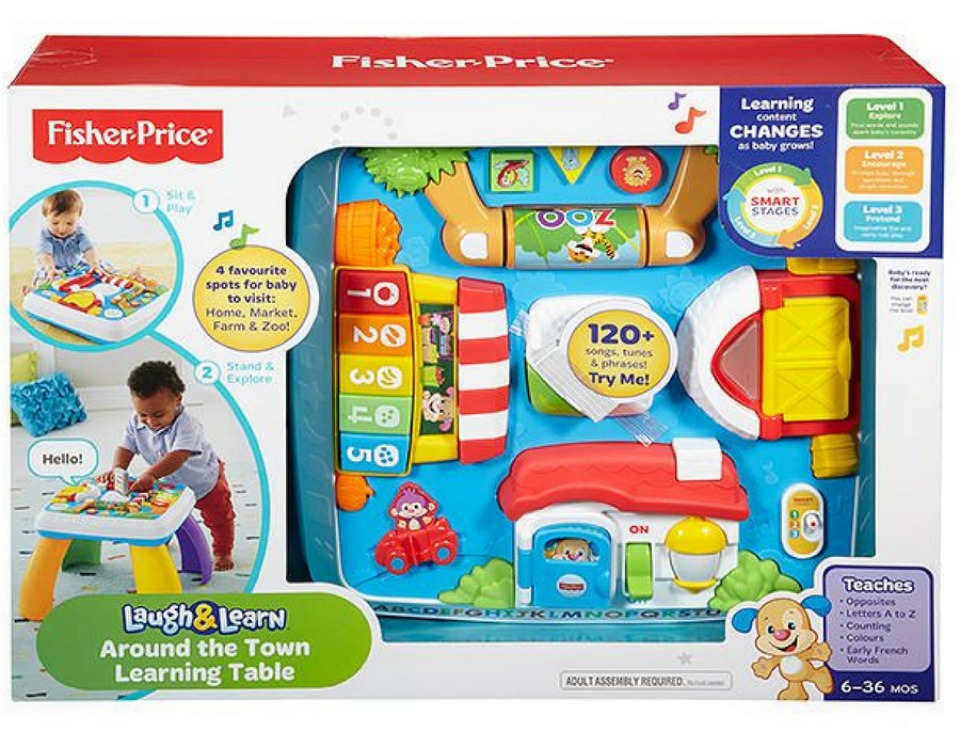 2. Lamaze Octivity Time
This textured octopus is perfect for younger babies. It has a squeaky head and textured tentacles to encourage pulling, squeezing and hugging-strengthening muscles. It can be attached to the pram, car seat or cot as well.
RRP $22.99
Buy it from Big W here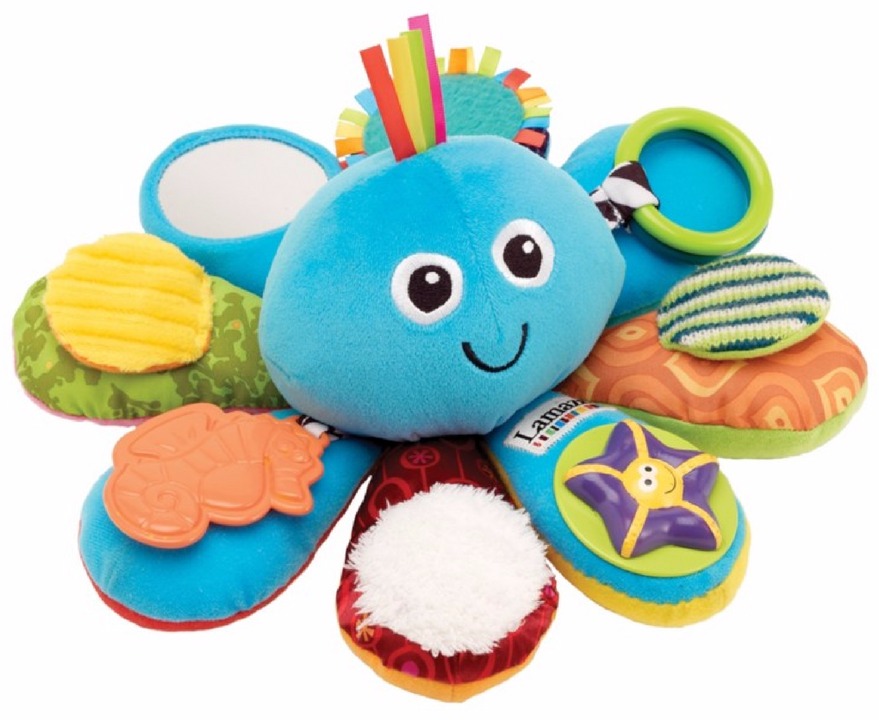 3. Tupperware Shape-O
Growing up, every house, doctor's surgery and playgroup had a Shape-O, and they are still one of the best toys you can get for babies. The simple design encourages hand-eye coordination, shape recognition, and colour recognition. As your child grows the shapes can be used to cut cookies and mould clay.
RRP $44
Buy it from Tupperware here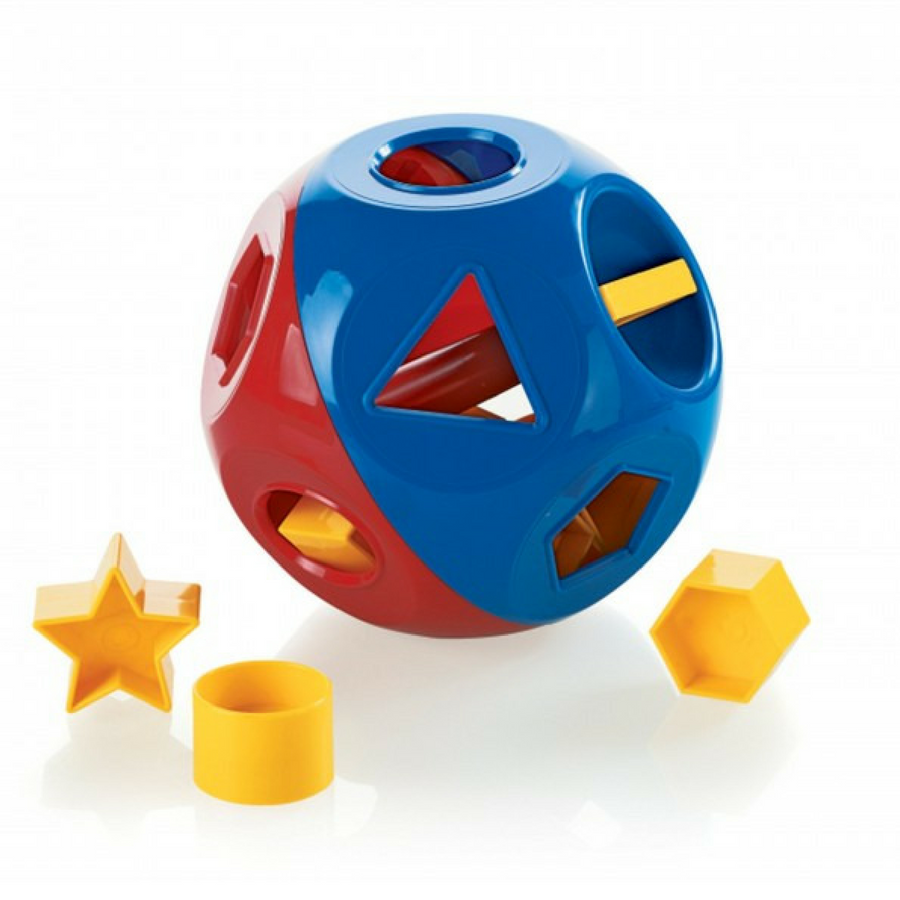 4. Kidstuff Discovery Cube
This discovery cube features lights and sounds guaranteed to capture you baby's attention. It plays 18 children's songs, features different textures and moving parts and encourages learning through play.
RRP $49.95
Buy it from Kidstuff here
5. VTech Baby Learn & Dance Interactive Zoo
This fun and interactive zoo is perfect for the little animal lover. It features four brightly coloured buttons that sing songs and introduce baby to different animals through music and activities.
RRP $23.70
Buy it from Vtech here
Is money a bit tight in your household? Here are 5 savvy Christmas gifts that won't cost you the earth!
Don't forget you can still treat yourself this festive season, try one of these 10 healthy Christmas snacks.