8 Of Our Favourite CRAZY And Interesting Celebrity Birth Stories
Birth stories are always fascinatingly interesting. Especially celebrities one, when have more money than they know what to do with.
From spending $1.3 MILLION to hire out an entire maternity wing, to banning anyone from speaking inside the delivery room.
Here Are Our Favourite 8 Crazy Celeb Birth Stories
1. Beyonce
When Queen Bee gave birth to Blue Ivy on January 7 2012, it was rumoured that she and husband, Jay-Z, rented out the entire maternity wing at Manhattan Lennox Hill Hospital, for a whopping $1.3 million. Bit of chump change for this power couple. #slay
2. Mariah Carey
A photo posted by Mariah Carey (@mariahcarey) on
This diva definitely didn't change her diva demands when birthing twins, Moroccan and Monroe. On April 30 2011, the singer had a scheduled c-section, with her own song "We Belong Together" blasting as she held them for the first time.
3. Miranda Kerr
This model Mum had no epidural for the birth of her son, Flynn, on January 6 2011. You're probably saying 'so what?' but did we mention he was 9 pound 12?? She said the pain was so intense she had an outer body experience. Orlando Bloom said Miranda wouldn't let him leave her side. Which resulted in Orlando having to relieve himself in a bottle right next to her.
4. Pink
Pink was determined to birth her first baby naturally. After labouring for 2 full days with a breech baby, her birth plan went out the window. Doctors made the decision to perform an emergency c-section. Willow Hart was born June 2nd, 2011.
5. Kourtney Kardashian
When Kourtney went into labour with her first child, Mason, the family started going mental. While filming their reality TV show 'Keeping Up With The Kardashians,' Kourtney remained extremely calm, applied her make up, and even put on a load of laundry. With Mum Kris, boyfriend Scott, and sisters all present for the delivery, they watched Kourtney pull her baby OUT OF HER OWN BODY.
6. Katie Holmes
When Katie Holmes gave birth to daughter, Suri, she was married to one of the biggest Scientologist celebrities, Tom Cruise. She apparently wouldn't allow anyone to speak  in her delivery room, not even the Doctors. Fellow Scientologists believed that Katie was never actually pregnant and Suri was in fact an alien. #LOL
7. Victoria Beckham
Victoria Beckham had her first girl, Harper, in July 2011. Knowing this could be their last child, the hottest couple around apparently spent big bucks hiring out the whole luxury birthing suit at Cedars-Sinai Medical Centre.
8. Angelina Jolie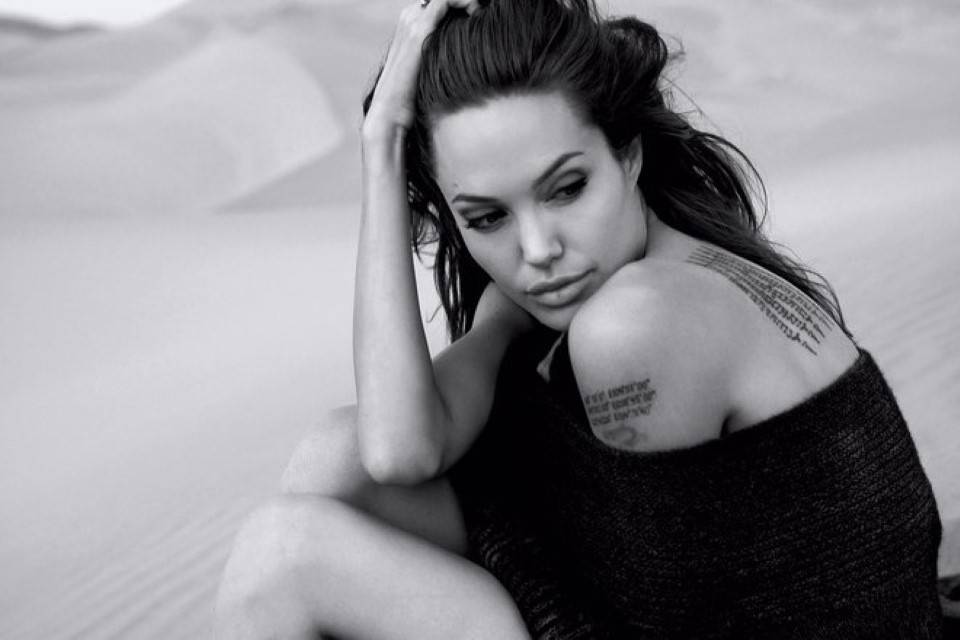 Image source: vogue.com
When Ange had Shiloh in 2006 and the twins Vivienne and Knox, she and then husband, Brad Pitt, went abroad to escape the paps. Heading to Namibia for Shiloh's birth, and Nice, France, for the twins. Arriving by helicopter, Ange spent 2 weeks in the hospital after the birth of the genetically blessed twins. It was reported they hired out four rooms of the maternity ward, but we're not sure how true that part is.
We love crazy and interesting birth stories, celebrity or not.
Do you have a birth story as outrageous as these?