A new partnership between ALDI and parenting help organisation, Tresillian have collaborated in a creative and practical way to help new parents.
The partnership comes in the form of a NAPPY! Mamia nappies, sold at ALDI, are now emblazoned with the logo of Tresillian, inspired to help parents with expert advice inspiring confidence in their parenting abilities during critical times.
As many Healthy Mummy's know, being a new parent is an exciting yet daunting time and support is crucial for both you and your new baby.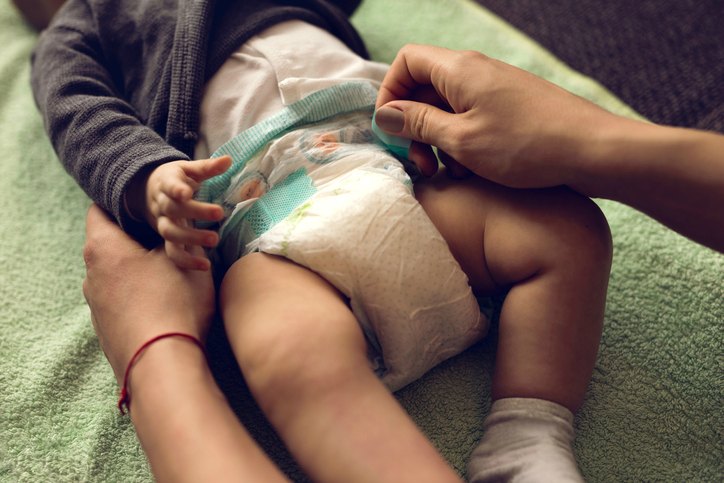 Support for new parents
Not only do the low cost nappies serve a practical purpose, they're also helping parents who may not have access to support, live in isolated areas, or simply need advice.
Tresillian is a non-for-profit organisation which helps Australian parents in their new roles and supports them with free advice from sleep struggles to breastfeeding and returning to work after baby.
"We are delighted to be  partnering with an organisation that has helped so many Australian families.  We hope that using our Mamia range to promote Tresillian, will extend the reach of this important service," said Monique Avdalis, Mamia Buying Director, ALDI Australia.
The partnership includes: The Tresillian logo sitting on the Mamia nappies, and its website linked on ALDI's website.
Tresillian's CEO Robert Mills said, "It's so tough when parents are experiencing complex issues such as struggles with sleep and settling, mental health and breastfeeding. It is even harder when they have to travel hundreds of kilometres to access our services and for some this has been very isolating."
Kidspot reports that the organisation has 7 centres around NSW, and will open 5 NEW centres in Queanbeyan, Coffs Harbour, Dubbo, Taree and Broken Hill for families living in rural NSW.
Coming together with the Aussie loved giant supermarket will assist in the awareness of how Tresillian can help your family.
"This partnership will enhance the connection of our services at our centres to the support families receive at home," adds Mills.
Those needing help can call Tresillian's Parent Help Line on 1300 272 736 or visit tresillian.org.au.
Find more support through The Healthy Mummy Private Support Groups
This is a safe place where mums come together to talk, exchange stories and advice, and connect with each other on all topics.
A judgement-free platform is available to all of our mums and we are proud to provide a common place where new mums can find support and talk with one another.