Amanda Seyfried And Thomas Sadoski Have Welcomed Their First Child Together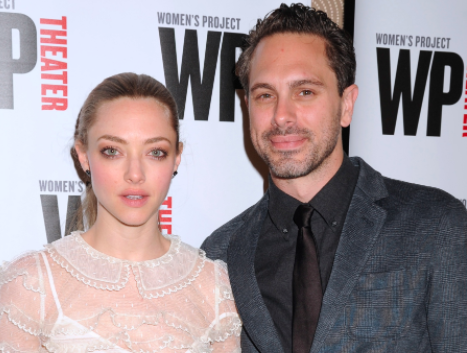 Amanda Seyfried and Thomas Sadoski are now parents!
The Mean Girls star's rep confirmed to People magazine that she had given birth to a baby girl but they are yet to reveal her name.
Wedding And A Baby
The couple's happy announcement comes a week after it was revealed they had wed in secret.
"We eloped. We just took off into the country with an officiant and, just the two of us, and we did our thing," Thomas revealed during appearance on The Late Late Show with James Corden.
In another recent interview with The Newsroom, the My Life In Pieces star gushed about how he believes his wife is going to be the best mama.
"I'm more excited to be a father with Amanda as my partner than I've ever been about anything in my entire life," the 40-year-old actor told host Harry Connick, Jr.
"I couldn't be more proud of her for who she is as a mum already. I spend a lot my time looking at this bump that's growing inside of her.
"And talking to that child, going, 'You have no idea how lucky you are to have a mum like this.' She's incredible."
First-time father jitters
And while the actor says he's excited about becoming a dad, he admitted he's also a little nervous too.
"I'm also terrified [about being a dad.] I don't know what's coming down the pike," he added.
"But I'm thrilled and terrified and all of the things I sort of feel like I should be. And I don't have any clue what's going to happen and I can't wait."
Amanda and Thomas met while working on the off-broadway production, The Way We Get By last year and rekindled their romance while filming their upcoming movie, The Last Word.
The actress announced she was expecting last year. Amanda had previously confirmed that becoming a mum is high on her agenda.
"I keep feeling like my eggs are dying off. Once you've turned 30, you might only have a 20 per cent of getting pregnant (each cycle). And that's if everything is working well," she told Marie Claire last year. 
"I need to get on it… I want a child, badly. I've been feeling it it for like, two years. I'm not ready, but nobody is ready."
Congratulations guys! What wonderful news. We can't wait to find out what you've named your little one.
For more celebrity baby news, click here.