Amy Schumer may be suffering with severe pregnancy sickness, but it hasn't seemed to dampen her comical wit!
In a hilarious video segment for InStyle titled 'How to Not Give a S*** What Anybody Thinks', the 37-year-old I Feel Pretty actress declares Meghan Markle – who is pregnant at the same time as her – is her 'nemesis'.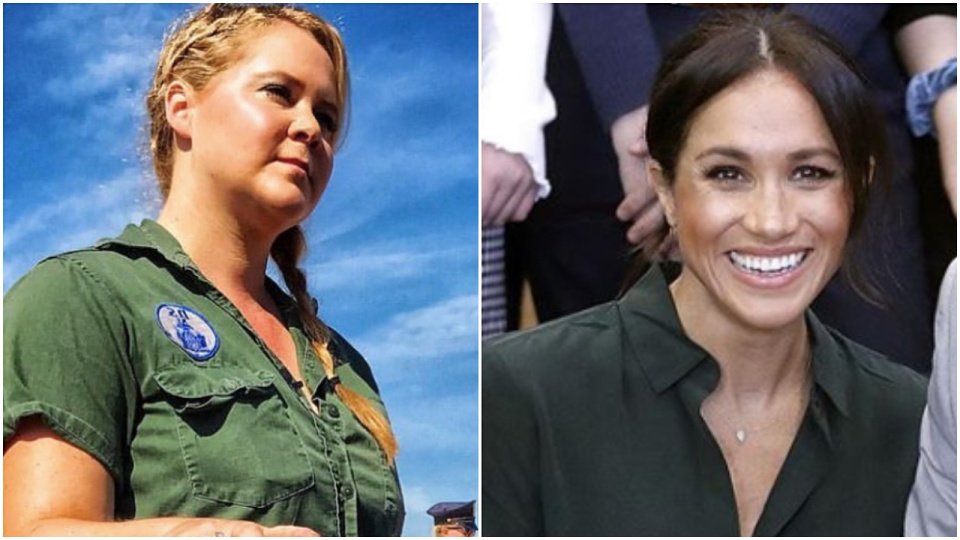 Amy Schumer calls Meghan Markle her 'pregnancy nemesis'
Amy, who announced she was expecting her first child with husband Chris Fisher in October, dishes out her advice on how to not care what others think in the clip.
Under tip number two the funny woman explains that 'everyone's a narcissist' and explains why she's 'got beef' with the Duchess.
"Why is she my nemesis? Because she's pregnant at the same time as me and I'm not going to let her get away with that," she says.
The Trainwreck star then points out the Duchess of Sussex has been making pregnancy look easy.
"So maybe I'm feeling competitive, like, 'Oh, Meghan looks better than me and she has a tiny small bump and she's wearing high heels, and I already look 10 months pregnant and I've been wearing flats for the last four years'," she joked.
Amy then added, "No one really cares about me, because they really only care about themselves."
Meghan and her husband Prince Harry revealed they were also expecting their first baby together in October.
Too funny!
We hope the ladies put their 'differences aside' when their babies arrive and arrange a few playdates!
Did you know someone who was pregnant at the same time as you that made it look easy? Or were the one who made it look easy?
Amy Schumer has been hospitalised for hyperemesis gravidarum
Prince Charles says Meghan Markle and Prince Harry could choose an Aussie name for their baby
Apparently, pregnancy is contagious!
The Healthy Mummy Pregnancy Smoothies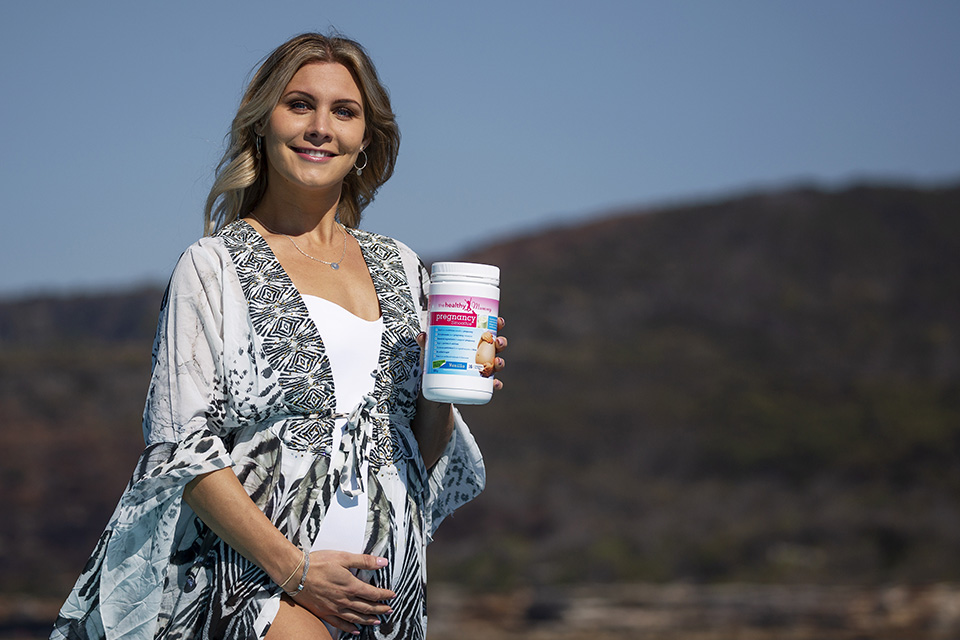 Are you currently pregnant? Then you should try our yummy Healthy Mummy Pregnancy smoothie.
If you are suffering from morning sickness and find eating food difficult – our smoothie is a great way to nourish your body with an easy to drink smoothie- it also contains ginger.
The Healthy Mummy Pregnancy Smoothie is designed to complement, not replace, your prenatal vitamin intake. Our nutritionists ensured that the vitamins and minerals in the smoothie are at a low level so there is no risk of doubling up on any pregnancy vitamins.
It is ideal as a high-protein, high-calcium snack in pregnancy. You can download the Pregnancy Smoothie Label here.
To purchase yours, click here.
*Please note that The Healthy Mummy Pregnancy range promotes healthy weight gain in pregnancy*