Ashton Kutcher Accidentally Reveals Gender Of Baby #2
Ashton Kutcher and wife Mila Kunis have kept 'mum' on the gender of their unborn child, until Ashton let slip in a recent interview. I wonder what Mila thinks of his slip of the tongue?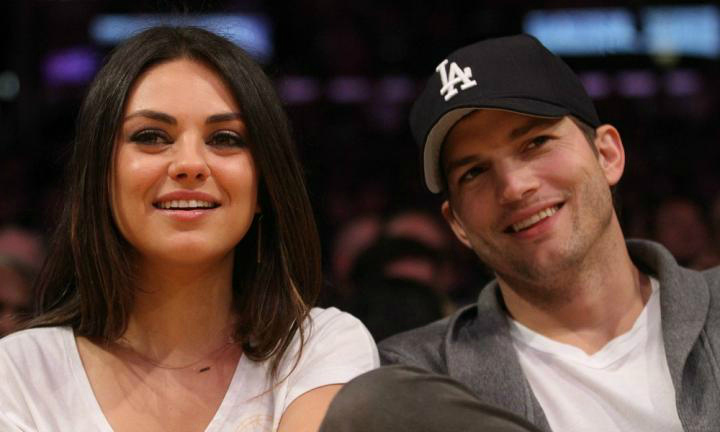 Image source: kidspot.com
It's a BOY!!
Notoriously private about their family life, Mila and Ashton rarely share photos of 2 year old Wyatt. They are so secretive, I wouldn't even be able to pick Wyatt out of a line up.
They have kept the gender of their unborn child a secret until a recent interview. When Ashton is asked if Wyatt knows that she's about to be a big sister, he says "She points to Mila and she's like, 'baby brother', and then she points to dad and she goes, 'Beer'." Wyatt knows where it's at!!
Wyatt Just Turned Two
The pair have just celebrated Wyatt's second birthday with a Peppa Pig themed birthday party. He says "We just had this second birthday party: Peppa Pig, it's like these English pigs. They couldn't dub them with American accents. Peppa's the business, though. 'Muddy puddles.' We walk around the house talking in the accents. 'Muddy puddles.' 'Dinosaur.' You know George? 'Brudda George!'" Yes Ashton, we all know Peppa Pig.
The actors speak about this pregnancy being different to their first. They are a lot calmer about what to expect with the arrival of baby Kutcher number 2.  Ashton says to Today host Savannah Guthrie "The first one, I almost became a doula, I was reading every book. I was ready. I had like a catcher's mitt on … This one, I haven't done anything. I'm like, 'Well, we didn't break the first one!'"
Mila Agrees With Her Husband
Mila says "With the first one, there were these apps where you could check daily to see the size of your baby based on fruit – 'Oh, today my baby's the size of guava, or a banana, or avocado' – and I did it, like, every day … I couldn't even tell you how far along I am right now!" Wait till your third, you won't even realise your pregnant until week 23 then wonder why you can't sleep on your belly anymore.
We can't WAIT to hear the news of baby number 2. Although we probably won't see any pictures, we'll be happy with the news of the 70's Show lovebirds.