Aussie Celebrities Get Real About Parenting In A String Of Social Media Posts
Just because they are famous, it doesn't mean celebrities are exempt to the frustrations that sometimes comes with being a parent (and parent-to-be).
A few Aussie stars have recently taken to social media to show parenting in a 'warts and all' way – and we salute them for their honesty!
Aussie Celebrities Get Real About Parenting
Late night feeds

First up, Married At First Sight star Zoe Hendrix revealed she's feeling like a bit of a milk machine to her three-month-old daughter Harper Rose!
"I feel like I spend most of my days doing this," she captioned on an Instagram story of herself nursing.
Oh Zoe! We totally hear you on this one!!!
Zoe also recently revealed she was worried about her dogs around her little one.
No room for mum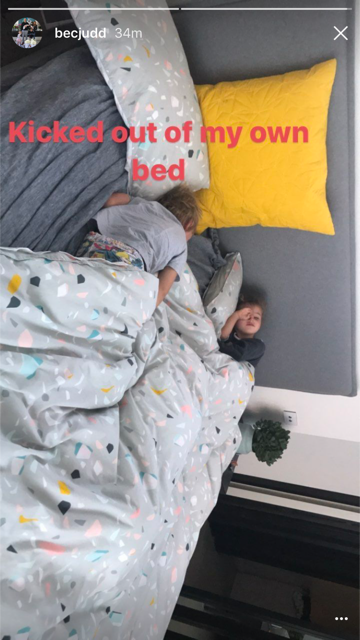 Meanwhile, Bec Judd shared a snap of her oldest two sons taking over her bedroom this morning.
"Kicked out of my bed," the Aussie model moaned. We have all been there Bec!!! #MumLife
Earlier this week, Bec needed all the rest she could get after a boozy weekend at the polo.
Hidden tootsies
Phoebe Burgess is just week away from giving birth to her first child, but right now she says she's over not being able to see her feet!
"Toe's? What toes? #38weeks baby," she wrote on a downward facing pic of her bump.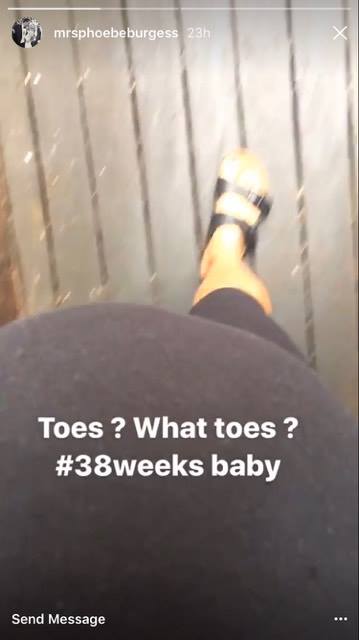 Outside shower time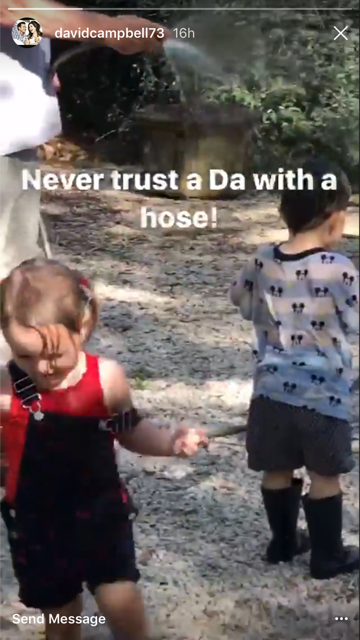 However, it seems Channel 9 presenter David Campbell found a more enjoyable way to look after his brood on a hot day.
"Never trust a Da with a hose!" he wrote on a video of his children looking pretty soaked!
Hilarious! Celeb parents….they really are human after all!
Love this article? Then you will want to check out some of these other celebrity dads that stole out heart here.