Are you pregnant and unsure where to start when it comes to buying clothes for your baby?
It's especially hard when you're not sure just how big (or little rather) your little one will be, or trying to figure out how much of each item you need.
Here's a helpful guide we've pulled together to help you figure out which clothes you need for your impending arrival.

Baby clothes guide – the essentials you need to buy for your newborn
Size guide
00000
This is for very small premature babies that are around 2kg.
0000
This is for babies that are around 3kg and newborn. Don't go too crazy with cute clothes for this size, as newborns grow very quickly. A few singlets and baby grows (aka onesies) are MORE than enough. They'll be out of these clothes within a month or so.
000
This size is usually for babies around 3 months and 6kg.
00
For babies between the ages of 6-9 months and weighing 10kg.
0
For babies aged 9 months and weighing 10kg. This is the stage your little one will be starting to learn how to crawl.
1
This is for babies aged around 12 months and weighing 12kg, when they'll be learning to walk.
Things to remember when buying clothes
1. Don't wash all of your clothes
Avoid putting everything in the washing machine before bubs comes along, just a few items for his or her age, as they may not get to wear them all before they reach the next size. This way you can return to the shops or give away as gifts.
2. Think easy access
You'll be changing your newborn's nappy every few hours and the same when they are a few months old, so clothes you can easily change them in and out of (like poppers or zips along the front is ideal). Babies also don't like tops being pulled over their head too often.
3. Think time of year 
There may a really cute jacket that you want your baby to wear when he or she is 3 months old, but it may be summer then, so they'll never get to wear it.
4. Think comfort
Would it be comfortable for your newborn to lie down for long periods of time in a dress that has a big bow on the back or press studs on the back? If not, don't buy it.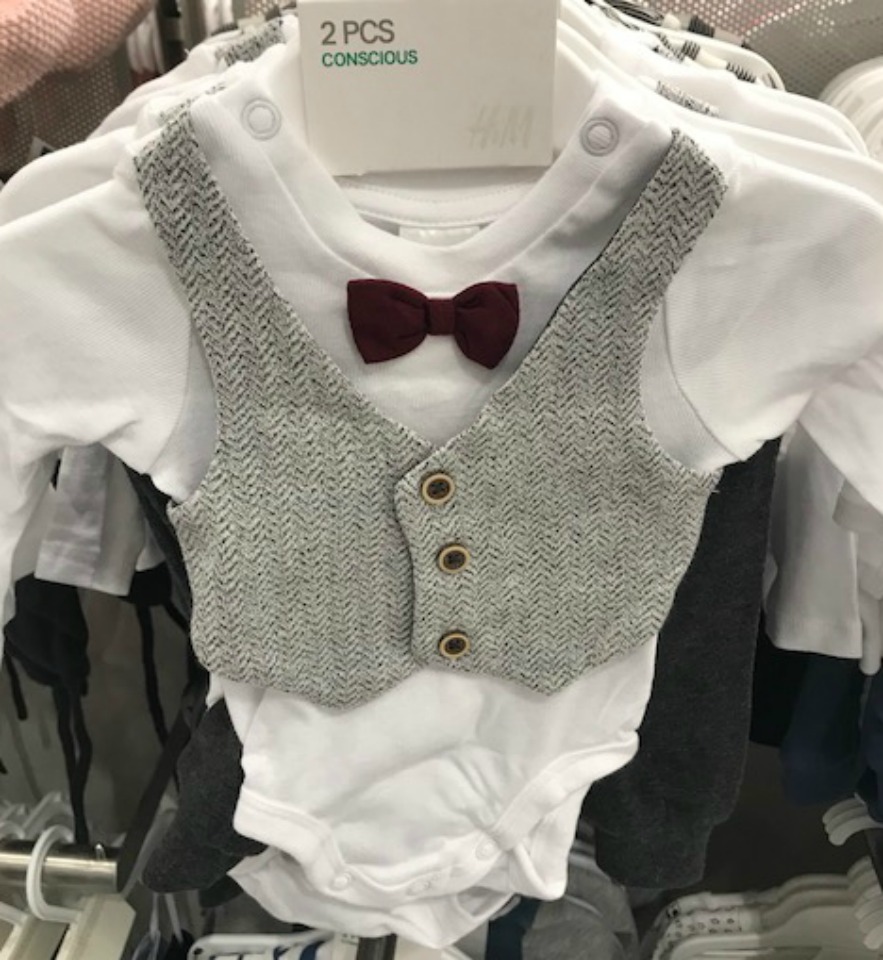 5. You won't need that many nice outfits
Most babies just wear comfortable suits rather than jeans and t-shirts etc. Babies spew and poo and sleep. So while a few cute outfits are great for photos, chances are they'll mainly be in romper suits.
6. Be considerate of a healing umbilical cord
You want to opt for items that are loose around the tummy for your newborn's umbilical cord. Pant waistbands may rub and irritate it.
7. Health and safety
Are there any beads or items that could fall off and become a potential hazard? Keep in mind that anything with a drawstring could also become a potential strangulation hazard or catch on furniture.
8. Material used
Does your little one have sensitive skin? Choose clothing items that aren't going to cause a rash or rub against their precious skin.
Clothes you won't need
Shoes!
Babies can't walk.
Designer clothes
They're expensive and your baby will grow out of them quickly.
Coloured or patterned socks
You'll end up losing a few along the way and you'll end up with un-matching socks. Many baby grows or body suits come with in built socks these days. For more newborn advice be sure to check out our Baby Archives.
Are you currently expecting? The Healthy Mummy Pregnancy Smoothie is a convenient and easy supplementary food, designed to complement your existing pregnancy vitamins or supplements, to help you meet the extra protein, vitamin and mineral requirements during your pregnancy.
Please read below for all the information on the smoothie – you can also see the FAQ on the smoothie here.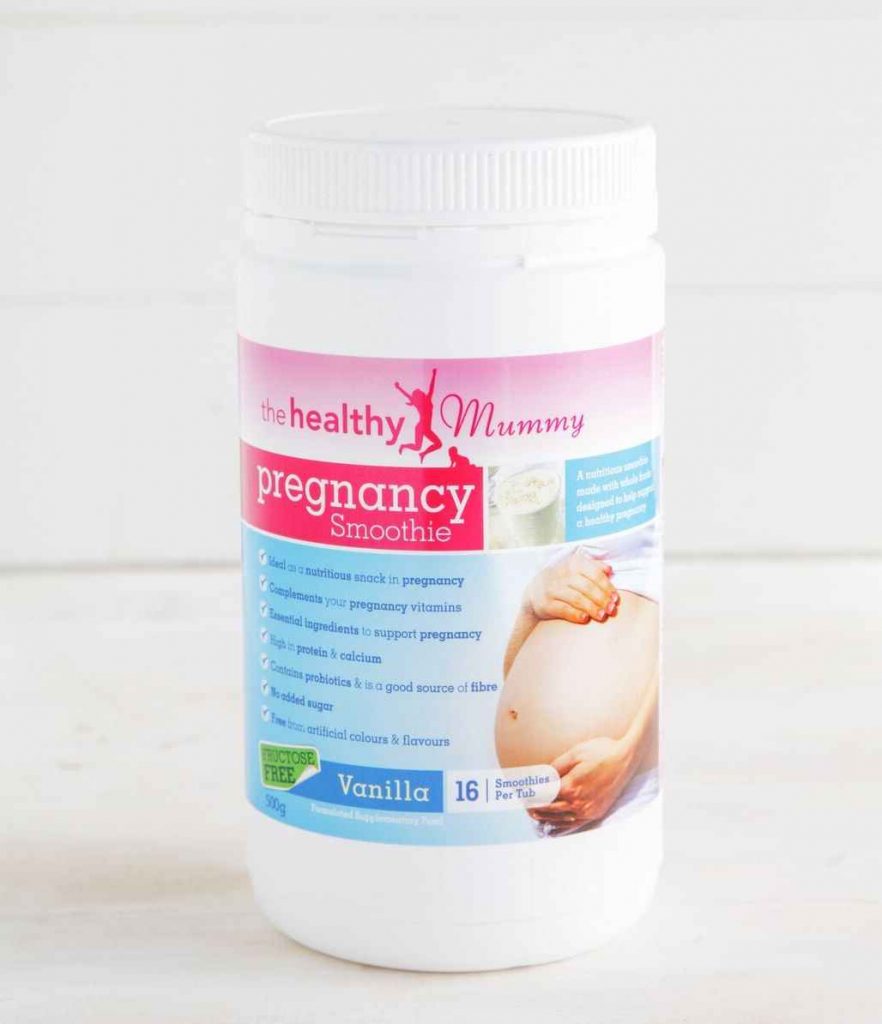 The pregnancy smoothie is also free of all chemicals, fillers and artificial ingredients, has no fructose in, no added sugar and uses high quality dairy protein sourced from grass fed cows in New Zealand.
Purchase your Healthy Mummy Pregnancy Smoothie here.
HEALTHY INCREASED CALORIES – Additional nutrients and calories are needed in pregnancy to support the mum and the baby – and the smoothie is a convenient and tasty way to increase your calories in pregnancy whilst nourishing your body.
MORNING SICKNESS – If you are suffering from morning sickness and find eating food difficult – the smoothie is a great way to nourish your body with a easy to drink smoothie- it also contains ginger.
TIREDNESS – If you are feeling exhausted, the smoothie is a nutrient dense snack high in protein, B vitamins and low constipation iron to help keep energy levels up.
CONVENIENT- if you are struggling to find the time or energy to eat nutrient dense and healthy foods then the smoothie will be a great help. You could also have it as a quick breakfast by adding fruit, oats and vegetables to your smoothie to further increase calories.
PROTEIN & CALCIUM – It is ideal as a high-protein, high-calcium snack in pregnancy with each smoothie giving you 30% of your protein needs
Key nutrients needed for pregnancy
The Healthy Mummy Pregnancy Smoothie provides a Good Source of Vitamins & Minerals – providing extra nutrition, including protein, vitamins & minerals for expectant mums
Folate – contributes to maternal tissue growth during pregnancy. Consumption of at least 400mcg† per day, at least one month before & three months following conception may reduce the risk of fetal neural tube defects
Vitamin B12 – necessary for normal cell division, neurological structure & function, & contributes to normal blood formation, which are important processes during pregnancy
Calcium – necessary for normal teeth, bone structure, important for baby's development
Iodine, Phosphorous, Vitamin D & Vitamin B12 – contribute to normal growth & development, including that of the baby
Vitamin C, Vitamin B2, Vitamin B3, Vitamin B6, Vitamin B12, Folate & Iron– contributes to the reduction of tiredness & fatigue, symptoms often experienced by expectant mums
Protein – necessary for tissue building & repair, normal growth & development of bone & contributes to the growth of muscle mass
Probiotics – contribute to gastrointestinal health & the maintenance of beneficial gastrointestinal microflora, which can benefit pregnant women
Fibre – aids in regular bowel motions, which can become irregular during pregnancy.
You can download the Pregnancy Smoothie Label here.