Bec Judd On Her Twins' Delivery: 'I Thought I Was Going To Die'
*Please note that The Healthy Mummy strives to provide unbiased information stories based on topical news that is relevant to mums. Our articles are intended to inform and empower mums to make their own decisions and our journalists investigate stories to deliver you up to the date facts 
Bec Judd has opened up about the "horrific" delivery she endured while giving birth to her twin boys Tom and Darcy last year.
Bec's Difficult Birth
The mum-of-four, who gave birth to her eldest children Oscar and Billie naturally, opened up about the twins' birth – which was via caesarean section – while speaking on her KIIS FM radio show 3PM Pick-Up.
"It's horrific compared to having a natural delivery," she admitted.
"It kills, it absolutely kills. The fact that you are awake in major abdominal surgery is mind boggling and freaky."
Bec, 34, reveals she was in so much pain, she thought she was going to die.
"I remember I was lying there on the operating table and I started pretty much having a panic attack, my heart was going nutso – I felt like it was jumping out of my chest," she added.
"And I think 'am I going to die? What's going on?', which actually was completely normal."
But Bec, who is married to former AFL star Chris Judd, later told her Instagram followers that the pain was totally worth it.
"To think I spent my entire pregnancy dreading having twins and it's turned out to be the best thing that's ever happened to me," she gushed.
"I am the luckiest mum in the world. Happy 6 months boys."
For more celebrities who have given birth via C-section, click here.
*Please note: All birth stories are different. This piece is not aimed at scaring mums about a particular birth, nor does it intend to advocate for another. It just recounts the experience of one mum. For further information on c-sections, please visit this page.
Every c-section is different, like these scars on this post show.
If you are concerned or think you require a c-section, we advise that you speak to your doctor or medical health practitioner.
Will I Need A Caesarean Section?
Australia has one of the highest rates of caesarean births in the world with 32 per cent of all births delivered via caesarean section. The c-section rate has nearly doubled since 1991 and private hospitals have a higher rate (43 per cent) compared to public hospitals (30 per cent).
Here are a few things that may impact your likelihood of having a c-section:
1. If you are expecting multiples.
It's possible to have twins or multiples vaginally if both twins are in the right position. But if the first baby is in a breech position, or if one twin is lying in a transverse position (with it's body lying sideways), you may have to have a caesarean section, says Better Health.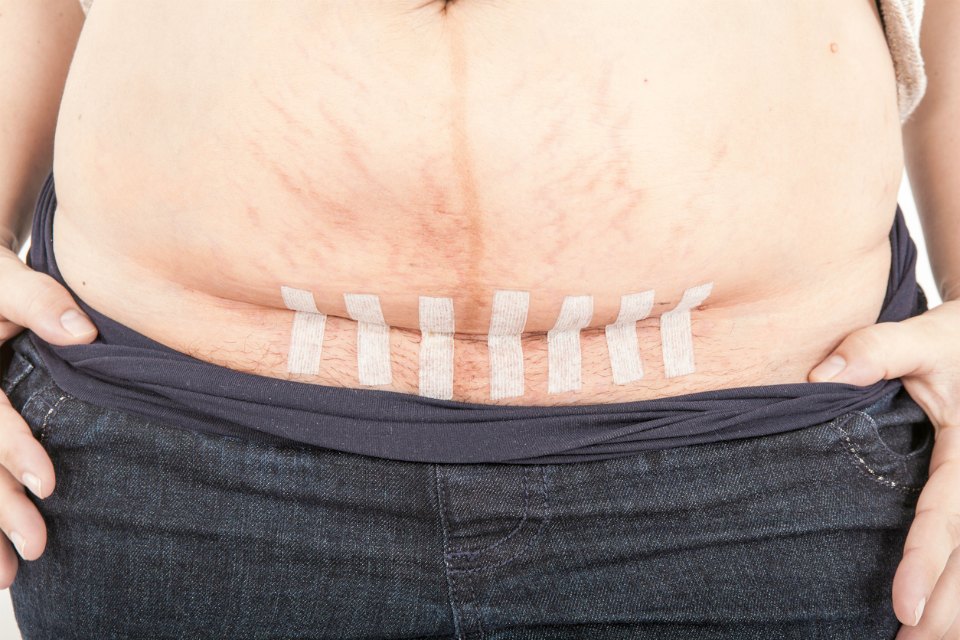 2. If you have had a previous cesarean within the last 18 months.
Many doctors will recommend a c-section if a mother has already had a baby in the previous 18 months via c-section. The reason is because scar rupture is much higher when the gap between the babies is so short. But this is not always the case.
3. If you are an older mother or carrying extra weight.
Although age isn't a major factor, sometimes an increase in the age of mothers and an increase in obesity are both more likely to be associated with caesarean section.
4. If the baby is in breech position.
Many doctors will recommend that if your baby is in the breach position (feet, knees or buttocks first) at 38 or 39 weeks gestation, then a planned c-section is best.
5. If you have a low-lying placenta.
Known as placenta previa, this condition usually resolves itself by full term pregnancy. But it doesn't always. The problem with a vaginal delivery is that the placenta may cover or partially cover the cervix. A c-section is usually needed because a natural birth may cause severe vaginal bleeding.
6. If you have additional problems with the placenta.
Though extremely rare, sometimes the blood vessels of the placenta grow too deeply into the uterine wall, and this will mean you will require a c-section.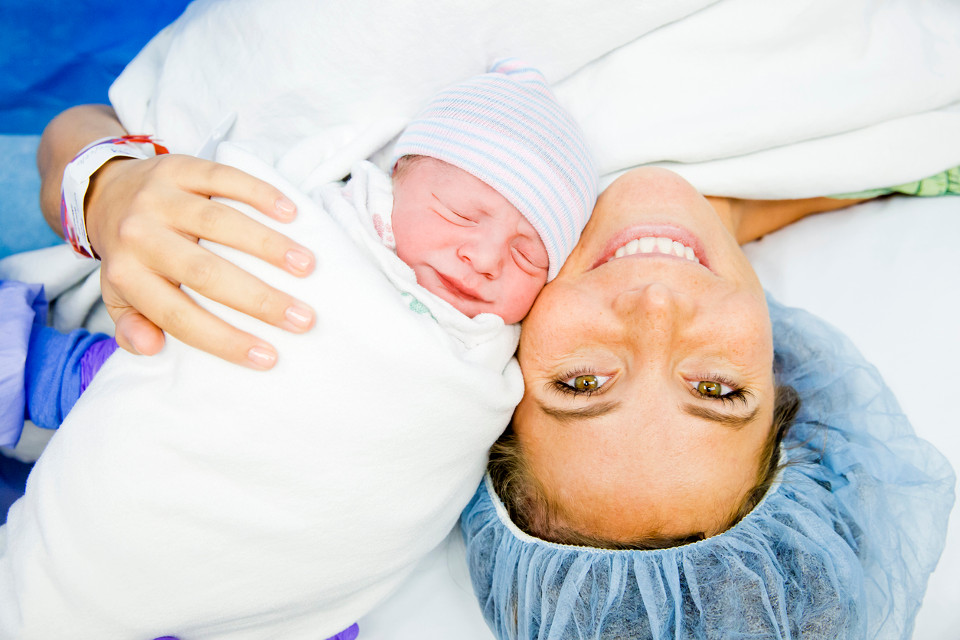 7. If you have HIV, hepatitis or herpes.
These sexually transmitted infections can be passed on to your baby if you deliver him or her vaginal.
8. If there is concern about your health or bub's health.
It's always best to steer on the safe side so if something isn't right and doctors are concerned about your health or bub's health. The quickest way to ensure everyone is safe sometimes is an emergency c-section.
9. If your labour is not progressing.
Sometimes bub just doesn't want to budge, even if you have been induced. If this is the case and bub could be in danger, and a c-section may be the only option.
10. If meconium is present in your waters.
Meconium in the amniotic fluid means that bub has had a bowel movement before or during labour. It can be a sign that bub is possibly in distress or that his or her gut is mature. As there is no way to tell, many doctors don't like to take the risk and will opt for a c-section to get bub out sooner rather than later.
11. If you have heavy vaginal bleeding.
Bright red heavy vaginal bleeding during labour can be an indication that something is up with the placenta (see above) and often immediate intervention is required.
For more information about caesarean sections check out our other c-section articles including: