Boy Addicted To Eczema Cream Suffered Painful Withdrawal Symptoms
A toddler's face became red-raw and painful after he became addicted to the steroid cream his parents were using for his eczema.
Doctors prescribed 10 different steroid creams for Charlie Maddy, now five, and his skin flared up so much that he ended up in hospital on morphine.
Shocking Pictures Show #Toddler Suffering From Withdrawal #Symptoms -After Becoming Addicted To #Eczema Cream – https://t.co/ugyozo6vuK pic.twitter.com/WeVYUjplCo

— SWNS.com (@SWNS) February 14, 2017
Against the doctors' advice, Charlie's parents Douglas and Karen stopped using the creams they were prescribed, and claim they were twice reported to the Child Safeguarding Board for negligence.
The U.K.-based couple believed their son was suffering with Red Skin Syndrome, which is caused when the skin becomes addicted to steroids.
How It All Began
Charlie began suffering with eczema after coming off breast milk as a baby, but it wasn't until he was two that the skin became inflamed. He was treated with Corticosteroid creams, but his conditioned worsened.
Not only was his face red and itchy, but his distraught parents say he would scream through the night in pain.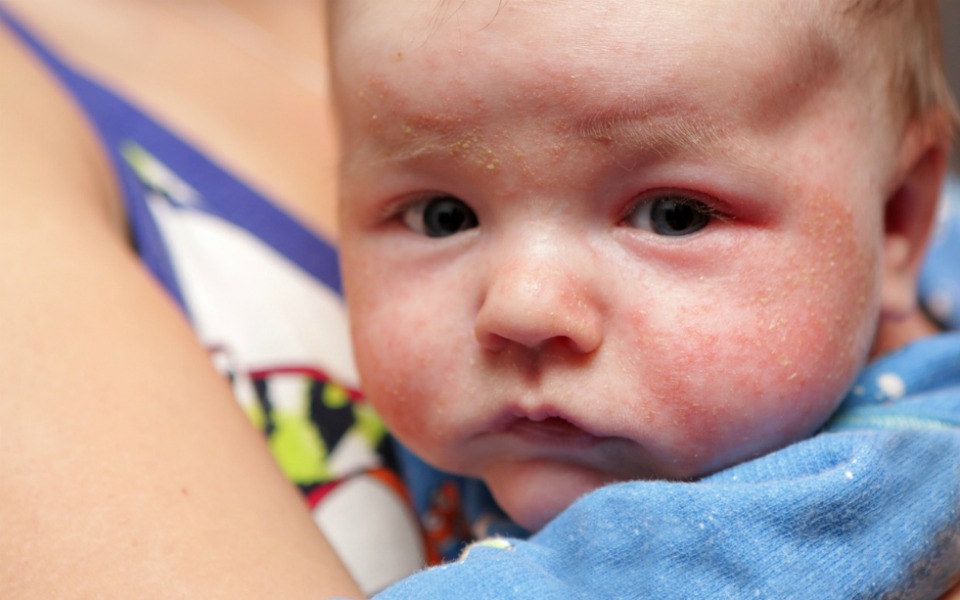 In 2014, Charlie was admitted to hospital and had to be sedated and given morphine as he started to try to pull off his own skin.
"It was so heartbreaking to watch Charlie like this. I spent most of my free time on the internet, trying all the different advice: creams, diets, and changing all the soaps in the house," Douglas tells The Sun.
"We couldn't understand how he was fine for a year and suddenly got so bad – and was worsening every day."
Charlie's diet was changed, the family used different powder in their washing machine, but nothing worked.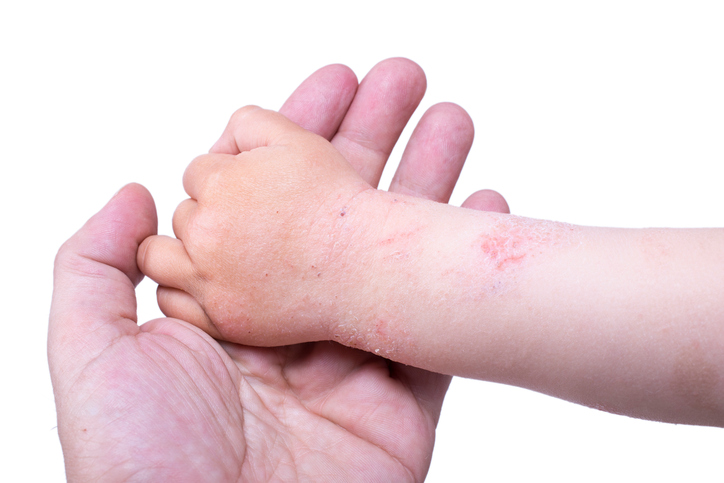 Going Cold Turkey
"Charlie was itchy and red all over, and it was becoming apparent he looked like some of the victims of Red Skin Syndrome," Douglas continues.
"I considered the possibility that it could be the steroid therapy making him worse."
And that's when the couple decided to take their child off all medication.
"I felt terrible, because what if I was causing my child additional unnecessary suffering for something I'd read online," Douglas says.
"My partner put her trust in me, but I've been constantly doubting myself for several months."
https://twitter.com/UKCelebrity/status/831481185331191808
Road To Recovery
Eventually his skin started to heal and a specialist, who confirmed his diagnosis of red skin syndrome put the tot on a health care plan.
"It's such a relief to know that after all those months of our little boy being in agony, he is on the mend," adds Douglas.
"We want people to know that children can get addicted to these eczema creams, and they sometimes are the cause of a worsening condition."
We're glad to hear this little boy's skin is better! What a journey! For more information on eczema, click here.