Braith And Jodi Anasta Work Together To Co-Parent Daughter Aleeia
Former football player, Braith Anasta, is adjusting to single parent life. He and actress Jodi Anasta (Gordon) split in December last year and it looks like they are doing a great job to co-parent their daughter.
It Works For Them
The pair are still friends and their daughter, Aleeia, sees that. He says there is no animosity between his ex wife and himself and they have decided on a 50/50 split that works for them.
At the moment, Jodi is working in Melbourne on the set of Neighbours. With Braith still in Sydney, he has Aleeia through the week while Jodi works, and she has her on weekends.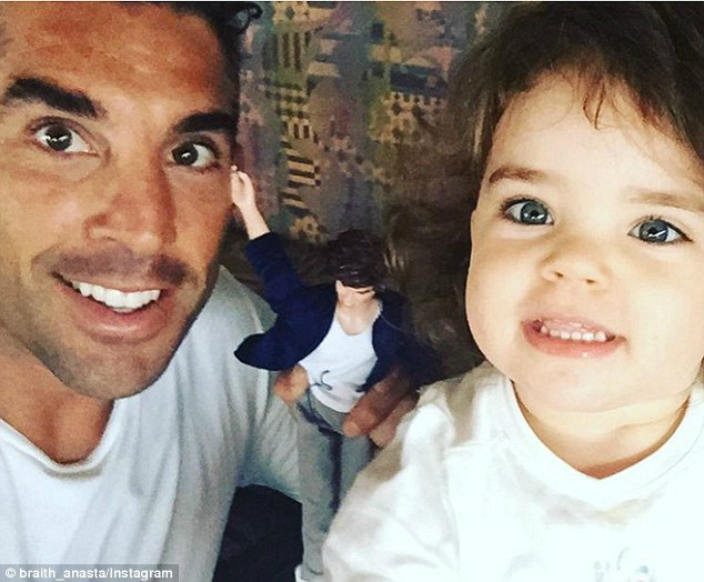 Image Source: dailymail.co.uk
The couple, who married in Bali back in 2012, have admitted to growing apart but still want what's best for one another.
The 34 year old doting father loves his life with his mini me. Spending the day with Aleeia on Father's Day, he loves giving her advice on growing up in the public eye.