Mummy Guilt Study: 'Breast Is Best' Message Doing More Harm Than Good
One of the first major decisions we have to make for our newborns is how we'll feed them. We're told breast is best, and it's encouraged by the medical professionals we encounter immediately after birth. But it appears that even if we do manage to breastfeed our little ones, we still carry plenty of guilt.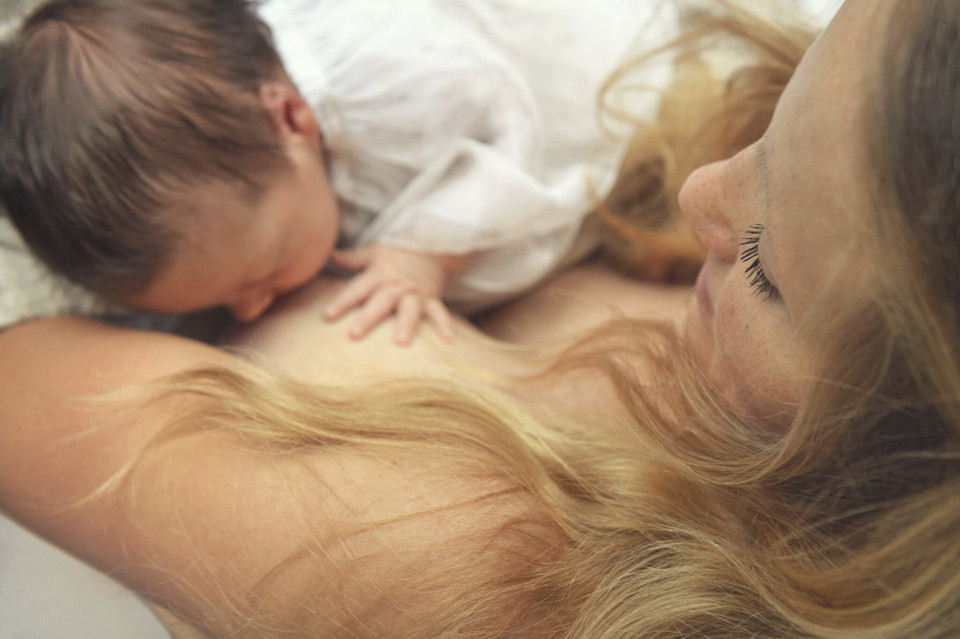 Mummy guilt exists no matter how we feed our babies
A new study by Swansea University's Sophia Komninou and the University of Liverpool's Victoria Fallon has uncovered a disturbing undertone of mummy guilt exists no matter how we feed our babies.
"Women who breastfeed feel stressed about neglecting the rest of the family and other obligations, whereas women who do not breastfeed feel a sense of guilt about feeding their child something sub-optimal," said Ms Komninou. "They also feel shame about having to explain to others why they are not breastfeeding which leads to them feeling like they are failing to achieve the socially constructed status of the 'good mother'."
Mums feel the need to defend how they feed their bub
Mums also feel like their stigmatised and feel the need to defend however they choose to feed their baby. The research involved more than 1600 mothers who had either exclusively breastfed, exclusively formula fed or used a combination of both.
Almost 70 per cent of the mums who were formula feeding their babies said they felt guilt and stigmatised and more than three quarters felt it necessary to defend the fact they were bottle feeding.
Researcher Victoria Fallon said, "The 'breast is best' message has, in many cases, done more harm than good and we need to be very careful of the use of words in future breastfeeding promotion campaigns."
Those who had started breastfeeding with the intention of continuing but stopped were at a much high risk of experiencing guilt.
Breastfeeding mums also feel pressure
The study found that while the breastfeeding mums didn't have as frequent negative experiences, when they did the main cause was their family members and breastfeeding in public.
The researchers said that regardless of whether mums breastfeed or not, "this catch-22 situtation is making life unnecessarily difficult and stressful for mums".
The full study, The emotional and practical experiences of formula-feeding mothers has been published in the Journal of Maternal and Child Nutrition.
The Healthy Mummy has a huge archive of information on breastfeeding, and we also have some interesting articles on bottle feeding inventions and things only mums who have bottle fed would know.