"Alright, we're doing lower body today," she said, captioning the video '1000 squats today.'
This is Kim Kardashian speaking to her Instagram followers while about to complete 1000 SQUATS!!
Dedication much?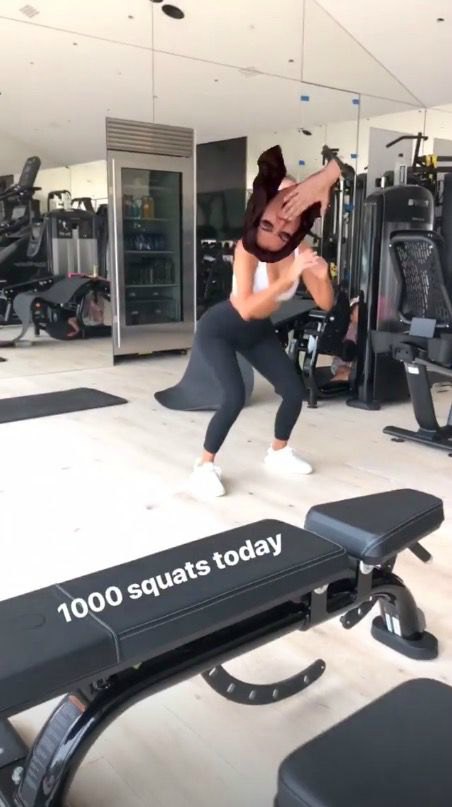 We think squeezing 100 squats into your day is a GREAT achievement but Kim has taken it to the next level!
The mum of 3 has been documenting her workouts as of late via her instagram stories and we love getting nosy and seeing how Kim works her booty!
Her trainer, Melissa Alcantara spoke to Women's Health and said that she and Kim work on the booty for as long as 45 minutes!
"When it comes to booty and legs, we usually work out for an hour and a half to an hour and 45 minutes," she said.
During the 1000 squat workout Kim was working so hard she actually made a bite mark in one of the machines! See the whole workout (bite mark included) below.
Speaking of booty, Healthy Mummy, Paula Dickson shows 5 easy lower body exercises to target your butt and thighs!
Check out these 3 mums amazing transformations below!
Find more booty and thigh focused-exercises with us!
If you are wanting to tighten your booty and help improve your overall health and wellbeing our 28 Day Weight Loss Challenge is for you!
With 350 workout videos for you to do anywhere (yes even if you're a busy mum) and 4,000 healthy and delicious recipes to compliment your workout, food requirements and family needs!