***Please note that The Healthy Mummy strives to provide unbiased information stories based on topical news that is relevant to mums. Our articles are intended to inform and empower mums to make their own decisions and our journalists investigate stories to deliver you up to the date facts. 
Which is why we're sharing this story with our breastfeeding mums to normalise the issues surrounding it.***
Breastfeeding can be a truly beautiful thing. Candice Swanepoel certainly shows that and has been encouraging mums to celebrate breastfeeding since she gave birth last year.
Many have applauded the Victoria's Secret model for 'normalising' breastfeeding. However, the gorgeous mum to five-month-old son Anacã, has recently received some backlash from some online haters, who have questioned why her son is naked while she's breastfeeding him, reports East Coast Radio.
"Why is the baby naked?" one social media user asked, while another added: "That naked baby has me questioning her motives, no way would I breastfeeding my 'naked' baby."
However, others have jumped to the South African stunner's defence, with one saying: "I breastfed my baby while he was naked, I was also topless.
"It's a bond you feel when you have that closeness skin to skin. Some babies prefer to be naked when eating, it calms them for whatever reason."
Another weighed in: "The real issue is that a group of mums… are tearing her down because the baby is naked and questioning his age and saying it is staged… why?… For no real reason.
"It's sad and pathetic. Who cares. She works, she breastfeeds and her baby is healthy and happy. Go mama."
It's not the first time Candice has lashed out at the breastfeeding shamers.
In December, the model shared an intimate Instagram post of her feeding Anacã, who was born in October. Underneath the photo she wrote a lengthy post about society's double standards when it comes to women and their breasts.
Breastfeeding Is Not Sexual It's Natural
"Many women today are shamed for breastfeeding in public, or even kicked out of public place for feeding their children," she wrote.
"Those who feel it is wrong to feed your child public need to get educated on the benefits breastfeeding has mother and child.
"I have been made to feel the need to cover up and somewhat shy to feed my baby in public places but strangely feel nothing for the topless editorials I've done in the name of art?"
We think it's about time we celebrated mums who nourish their babies, whether they or their child is naked when they nurse them. It doesn't matter how a baby is fed! Breast, bottle… mixed – after all,  a fed baby is a happy, healthy baby!
Meanwhile, read how this breastfeeding mum of four is smashing stereotypes or for more celebrity news visit here.  
Did You Know That The Healthy Mummy Smoothie Is Breastfeeding Friendly?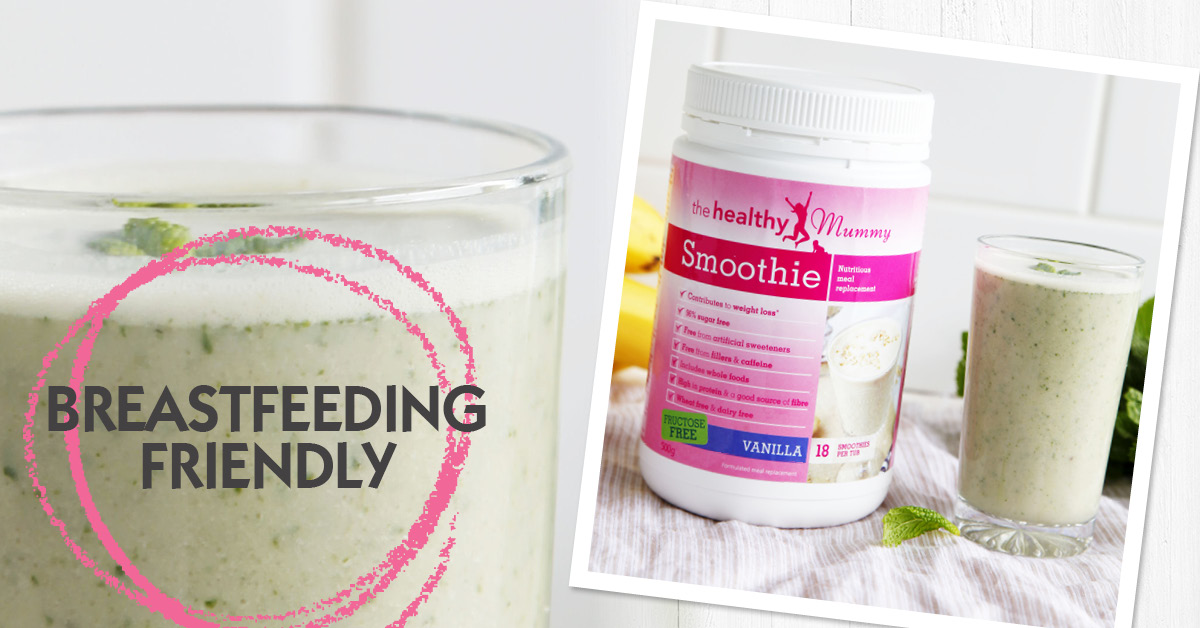 The Healthy Mummy Smoothie offers an excellent source of essential vitamins, minerals, nutrients & important antioxidants. It does not contain any weight loss accelerants, caffeine, no gluten and is dairy free. It is also a non Genetically Modified product!
Our smoothie range is also 96 per cent sugar free,  breastfeeding safe and is designed to help to support milk supply!
If you would like to learn MORE about our smoothie range download our smoothie information fact sheet here OR you can download the smoothie label and ingredient list here.
You can also check out our five delicious flavours HERE.