Carrie Bickmore – Doing The Project In Her Active Wear
Active wearing ladies of the world, do not feel discouraged. Carrie Bickmore has your back!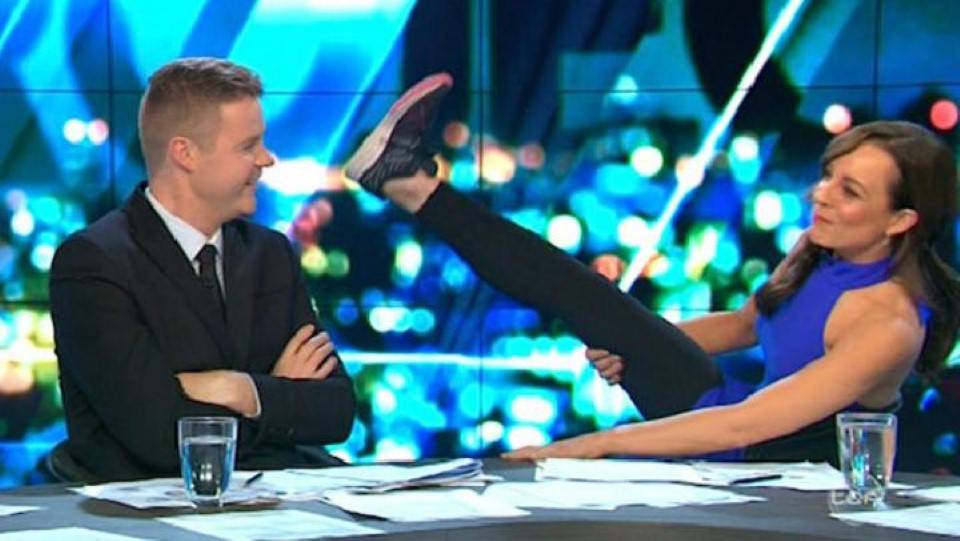 Image source: Channel 10
Active Wearers Rejoice
This mum-of-two is having none of the harsh comments about yoga pants being 'tacky,' as aired on the Channel 10 TV program earlier this week. Carrie Bickmore revealed her dirty little secret; she wears yoga pants under the desk! Accompanied with runners, she even lifts her leg to reveal her active wear.
And we love her so much more now.
Glamour Upstairs, Casual Downstairs
Carrie's fab reveal came after man in the US slammed yoga pants as tacky. Total blasphemy to mums around the globe. And just as we were about to recoil into our homes forever to wear our yoga pants in private, Carrie showed us all how she's "glamour upstairs, casual downstairs".
Oh Carrie! You're a mum after our own active-wearing hearts!
The TV presenter and new member of the brunette club makes us feel so much better about wearing yoga pants out in public.
We're Busy, Leave Us Alone
Honestly, leave mums alone. We are doing the best we can. We are running on little sleep and maximum coffee. We don't have imaginary hours in our day, we make do with the time we have. If it means going from yoga/exercising to every day activities, then so be it.  And sometimes we wear yoga pants, because let's get real; they are damn comfortable.
Carrie Bickmore We Love You
Thank you for helping us feel comfy about our wardrobe choices.