Healthy Mummy Eye Candy #3 – Celebrity Father And Child Lookalikes
Happy Wednesday!  We're here to make hump day a little brighter for with some healthy mummy eye candy.  In honour of Fathers Day on Sunday, we thought we'd take a look at some yummy celebrity Dads.  Enjoy!
Chris and Craig Hemsworth
Growing up on the East coast of Australia, Chris Hemsworth doesn't only share his fathers good looks, he shares his fathers love of surfing. Often spotted on the beach surfing with his Dad, its no surprise that his choice of sport has led to his incredibly toned body, making him picture perfect for his next leading role as Thor.
Will and Jaden Smith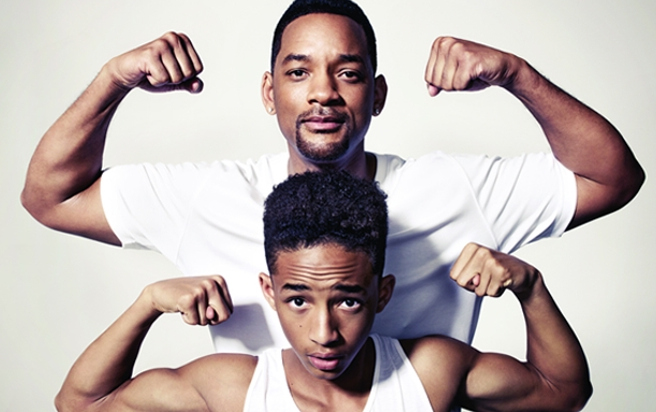 Jaden made his film debut in The Pursuit of Happyness with his Dad at the young age of 8. His cute as a button appearance captured our hearts, with him completely changing his appearance for The Karate Kid in 2010 to a buff, kid gym junkie. Both Jaden and Will often attend red carpet events together with Mum, Jada Pinkett-Smith and sister Willow, who also looks much like her Father.
Matthew and Levi McConaughey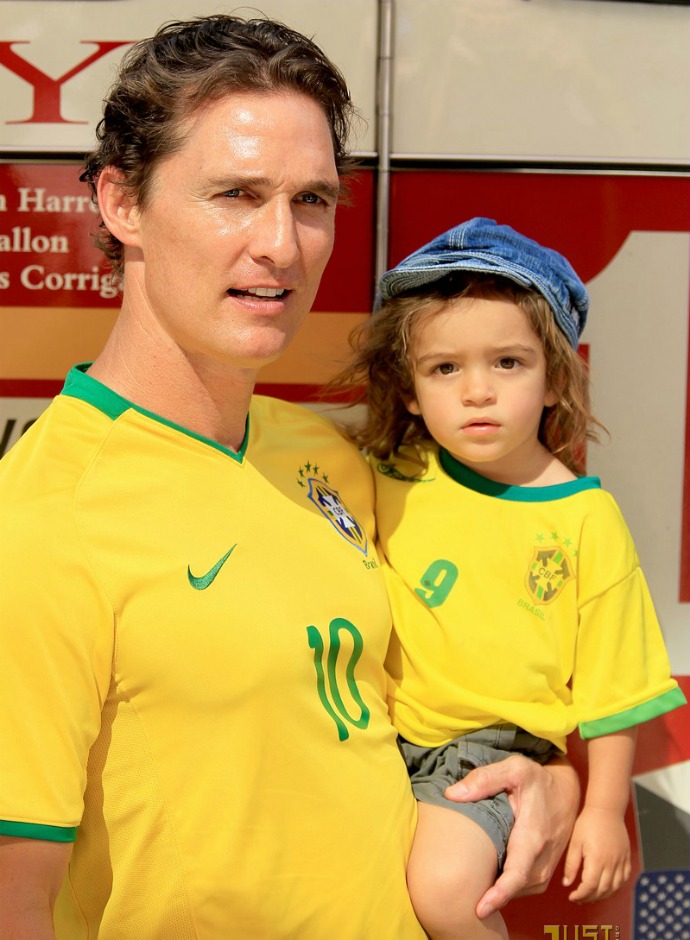 You know we'll always find an excuse to use Matthew McConaughey. Levi is the eldest of Matthew and Camila's three children. As a small babe, he looked more like his Mum, but with age comes to look more and more like his Dad. Ladies, look out.
Steven and Liv Tyler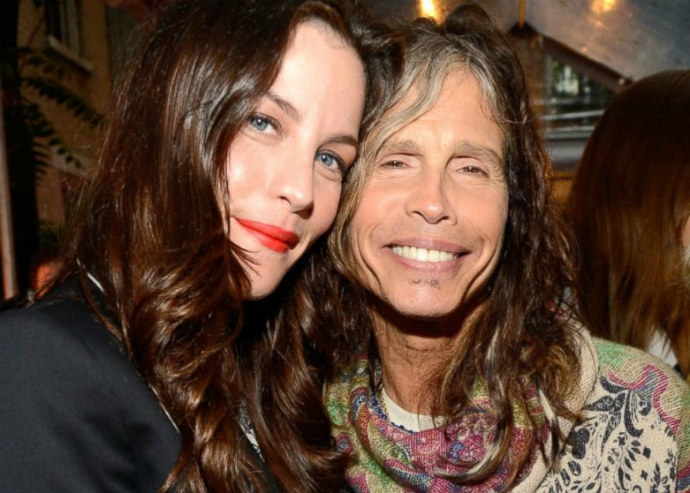 These two couldn't look more alike if they tried! The Aerosmith front man shares that same wide smile and luscious locks to his actress daughter. Only finding out at the age 11 that singer Steven was in fact her father, Liv and her Dad now have a beautifully close bond.
David Beckham and all of his sons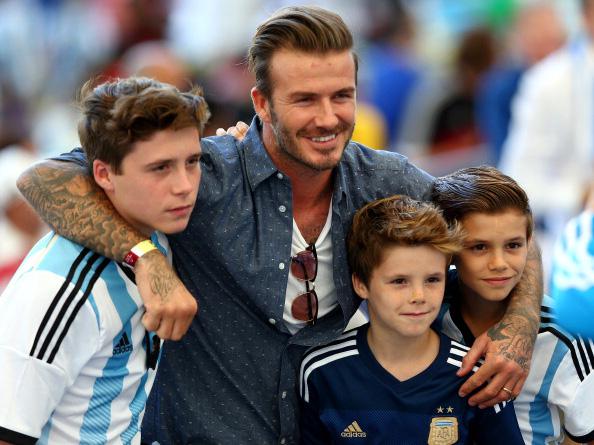 Have you seen how good looking those Beckham boys are? Of course you have, they're always getting snapped by the paps and to be honest, they are the cutest family around. Although Romeo is more like his Mum, Victoria Beckham, Brooklyn and Cruz are 75% David. All are beautiful both inside and out.
Tom and Colin Hanks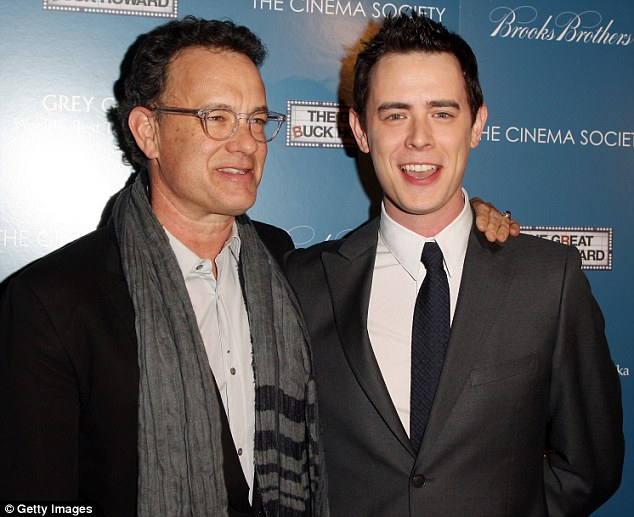 Colin is the spitting image of Tom and has followed in his footsteps by becoming an actor. The 38 year old is best known for his role in the movie Orange County (2002) but is an active actor in many different series from Band of Brothers, Dexter and Life in Pieces. With such a grounded, yet talented role model for a father, we are excited to see where Colin's future takes him.
Gavin and Kingston Rossdale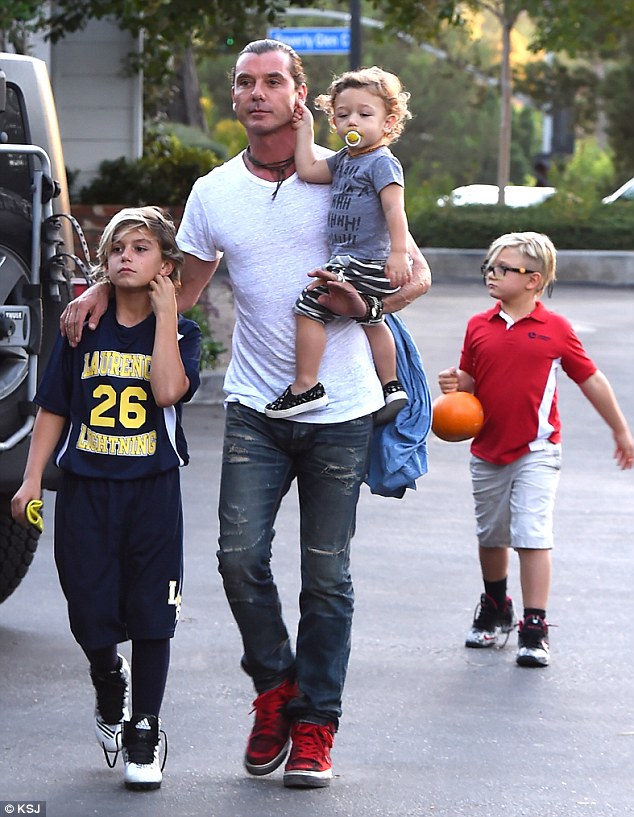 Kingston, the little rockstar. With parents like Gwen Stefani and Gavin Rossdale, how could you not end up being an ultra cool cat? With his long wavy locks, chiseled jaw, sporty threads and designer high tops, this kid oozes style and has a swagger to match his Dad.
Jude and Rafferty Law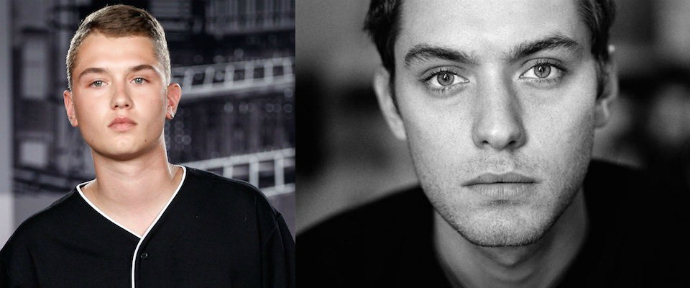 British actor Jude law has built a solid career on his good looks and acting talent with leading roles in The Holiday, The Talented Mr Ripley and Sherlock Holmes and now his genetically blessed, look alike son Rafferty, is set to carve out his own high profile career.  Having signed on with one of the leading UK modeling agencies, he has already modeled in the DKNY catwalk show.  With his unmistakable piercing blue eyes and charming British accent, we expect Rafferty will follow in his fathers footsteps of setting hearts alight across the globe.
Click HERE to find our more great stories from celebrity land.